With modern life pulling many of us away from home to different locations across the country for work, driving home for Christmas can mean a long journey ahead before the festivities can properly begin. A long trip can be hard on your four-legged friend, although some dogs handle it much better than others. Here are some of the ways in which the office dogs and their owners make the journey bearable for everyone involved: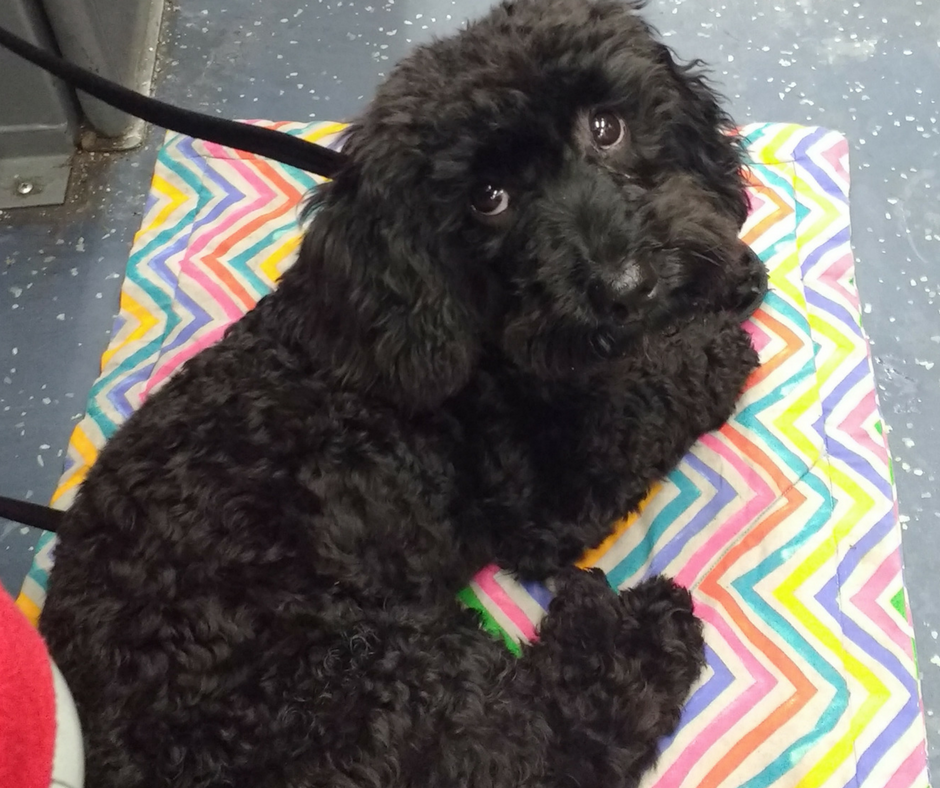 Kat & Pip:
We always travel a lot as we visit friends and family often so when we got Pip, we wanted to make sure she was well adjusted to it. We pop down a few treats or kibbles for her to find on her blanket on the back seat and then clip her in using her seatbelt and harness so she's safe and secure, and also to stop her trying to get into the front with us. One of our top tips is to remove anything from the back pocket of the car seat, as Pip once had a good nibble on the old road map we had in there. Needless to say it's not there any more.
Some service stations are more dog-friendly than others, but most have a grassy patch that dogs can use for a travel comfort break. If we had more time, we'd find a dog-friendly café or pub en route that'd make it a lot easier and more pleasant for the three of us to enjoy a stop and snack together.
Eléonore & Nala:
I am going to spend Christmas in France this year and I'll be using a carpooling service which means it will be quite a long trip. Nala loves car trips and sits either on my lap or on the car floor. She will just sleep the entire way until we open the window and as soon as she can smell countryside or seaside air, she'll whine to get out. If I was to open the door, she'd jump out to try and explore!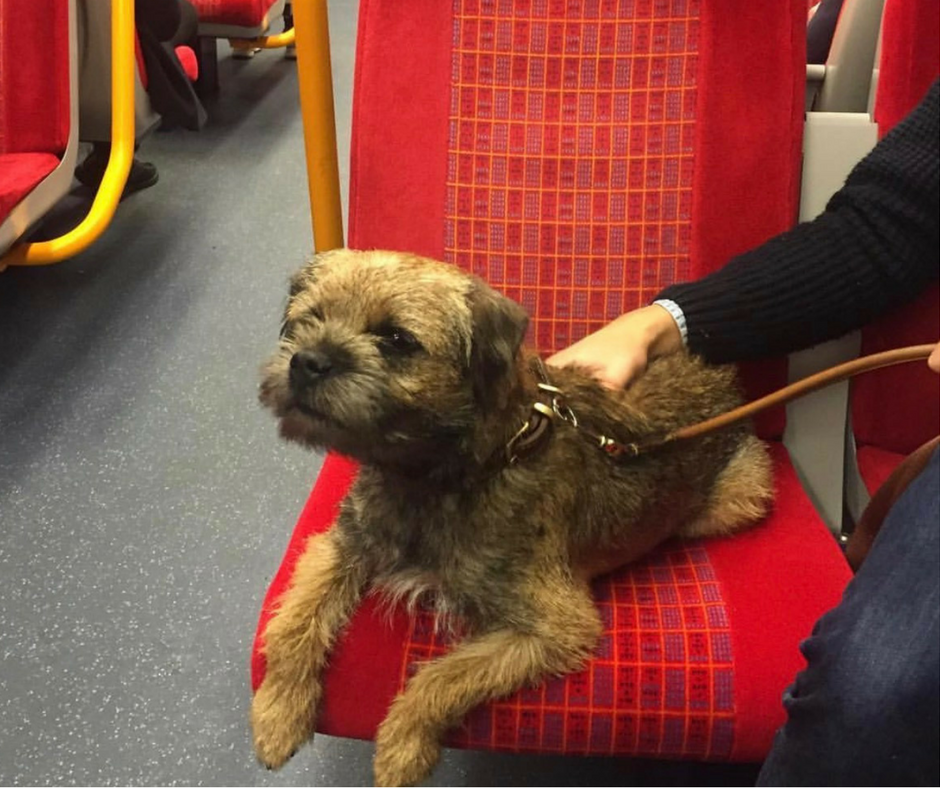 Fiona & Monty:
We got Monty used to travelling in the car right from when he was a tiny puppy, so he's fairly well trained. We always put his favourite blanket on the back seat and he also has a lead that clips into the seat belt holder to keep him safe. We give him a couple of toys to chew on and play with, but he's normally asleep after 10 minutes! He's even been known to sleep for the whole duration of a 3 hour trip. It's quite unlike his normal naughty behaviour!
Tahlia & Bambi:
This Christmas we're heading to the Midlands, about 200 miles and 4 hours away via a combination of bus, tube and train. Bambi enjoys seeing and sniffing new people but she gets very afraid in really busy crowds and won't walk. It can be crowded and busy at times, which is a bit daunting for dogs, so we pick her up to avoid being accidentally kicked or run over by a suitcase! We always let Bambi sit on our laps when we travel so she doesn't become stressed. When I travel alone with her on a long train journey she lies on the seat next to me and sleeps (as long as it's not too busy).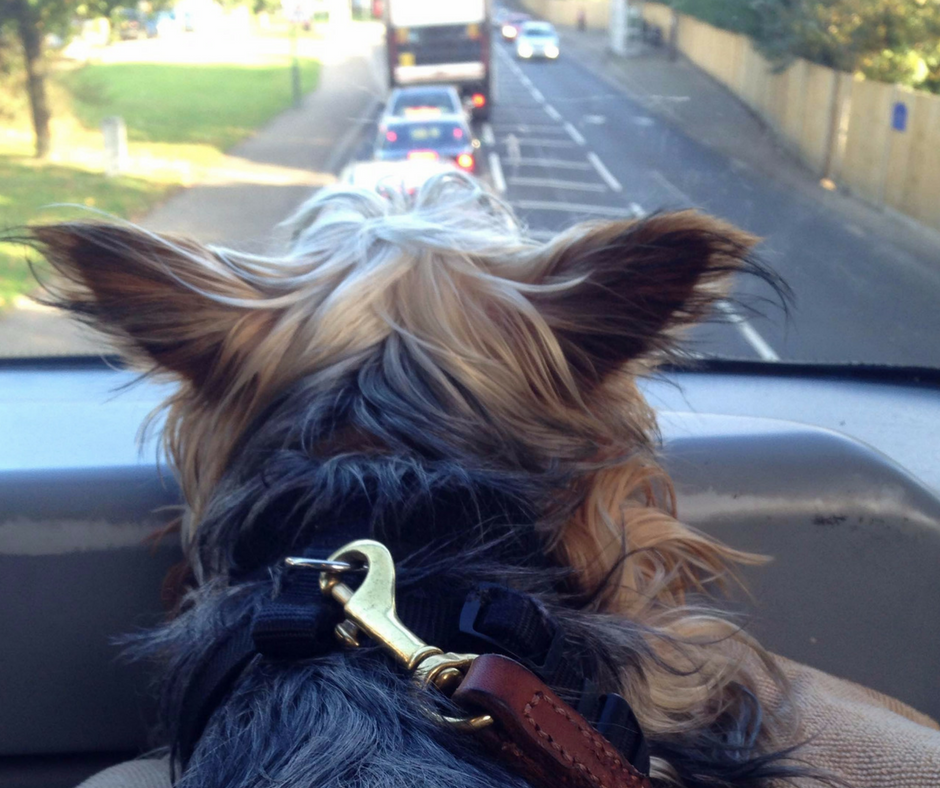 Kat & Biggie:
We've decided to drive all the way to Aberdeen for Christmas, instead of taking the train, just so that we can fit in enough wee breaks for Biggie! Had it been a shorter trip, we'd have gone for the train as she's super happy on any mode of transport. As long as she's curled up on your lap, she's a happy little Yorkie.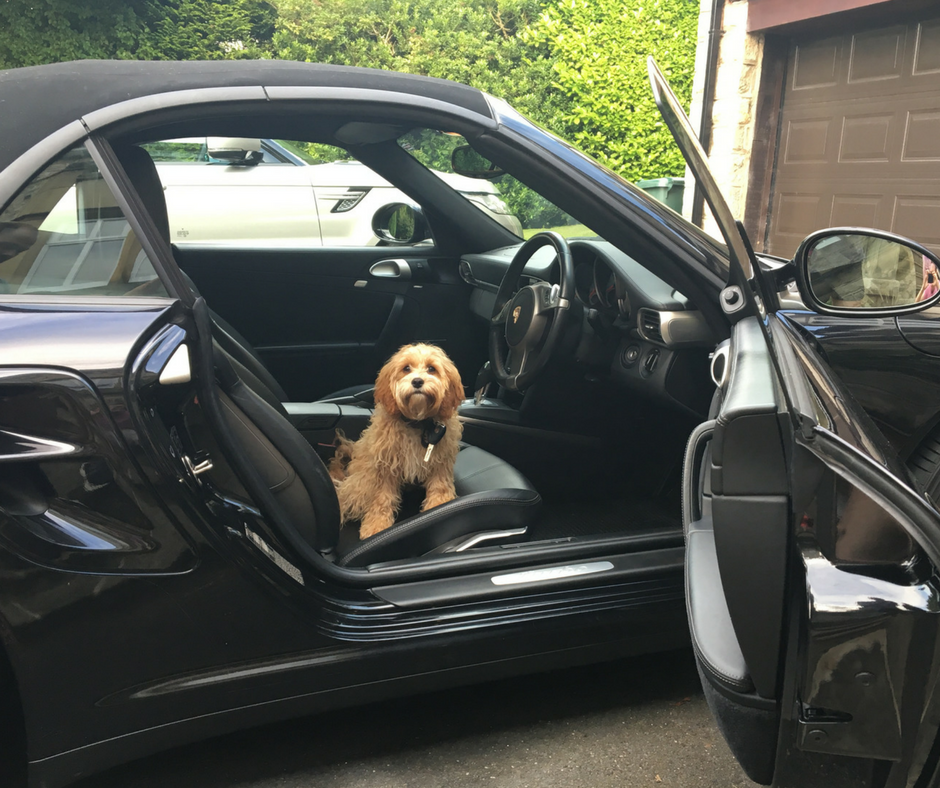 Jamie & Noodle:

We've always tended to take Noodle everywhere we go so he's found himself on tubes, trains and in vans and cars.
We spend Christmas at my parents' house in the country and we drive down from London which usually takes about an hour and a half. We usually have him on the back seat in the car and we know if the journey is a little too long, he'll start pushing his way into the front to let us know. Wherever Noodle goes, his rug comes too so he feels at home. As long as he has his rug and he gets the best seat, the journey doesn't bother him.
Make sure you have spare water, a towel, some kitchen roll and a rubbish bag to deal with any travel sickness and impromptu baths you might need. Christmas traffic can often take longer than planned and getting stuck in traffic with a dog in the car isn't always ideal, so make sure you stop frequently for toilet breaks. Don't forget to bring some of your dog's food and a few treats for yourselves too.
How do you travel with your dog? Share your photos and stories with us on social media using our hashtag #tailsdotcom:
Find us on:
Facebook: @tailsuk
Twitter: @tailsdogfood
Instagram: @tails.com_uk