It's a classic combination and a favourite with the tails.com dogs. The nutty peanuts together with sweet banana is a winner – we've recommended mashing the two together before – but this time, we're going to take it to the next level.
Banana is a great dog-friendly fruit because it's packed with vitamins and minerals – like potassium and vitamin C – and full of fibre (great for healthy poo). Bananas are high in sugar, so do save them as an occasional treat.
It's best to enjoy peanut butter occasionally too, because it comes packed with fats, even if they are healthy ones. We can't say this enough – make sure any peanut butter you choose is xylitol-free. Xylitol is an artificial sweetener found in some nut butters and it's toxic to dogs.
So here is it…our recipe for peanut butter and banana ice-cream! It's great stuffed into a Kong, on a lick-mat, or just dished up in a bowl. And like most of our recipes, it's suitable for dogs and humans.
Servings
3 – 4 scoops
What you'll need
1 peeled banana – the riper the better!
1 heaped tablespoon of peanut butter (xylitol free)
2 heaped tablespoons of dairy-free yoghurt, kefir – or water, if you prefer
Method
Peel your banana (no skins please, they're not easy to digest) and mash it together with the peanut butter and yoghurt or kefir
When the ingredients are combined to a smooth consistency, spoon the mix into a freezable container
Pop it in the freezer until it's ready
Scoop and serve!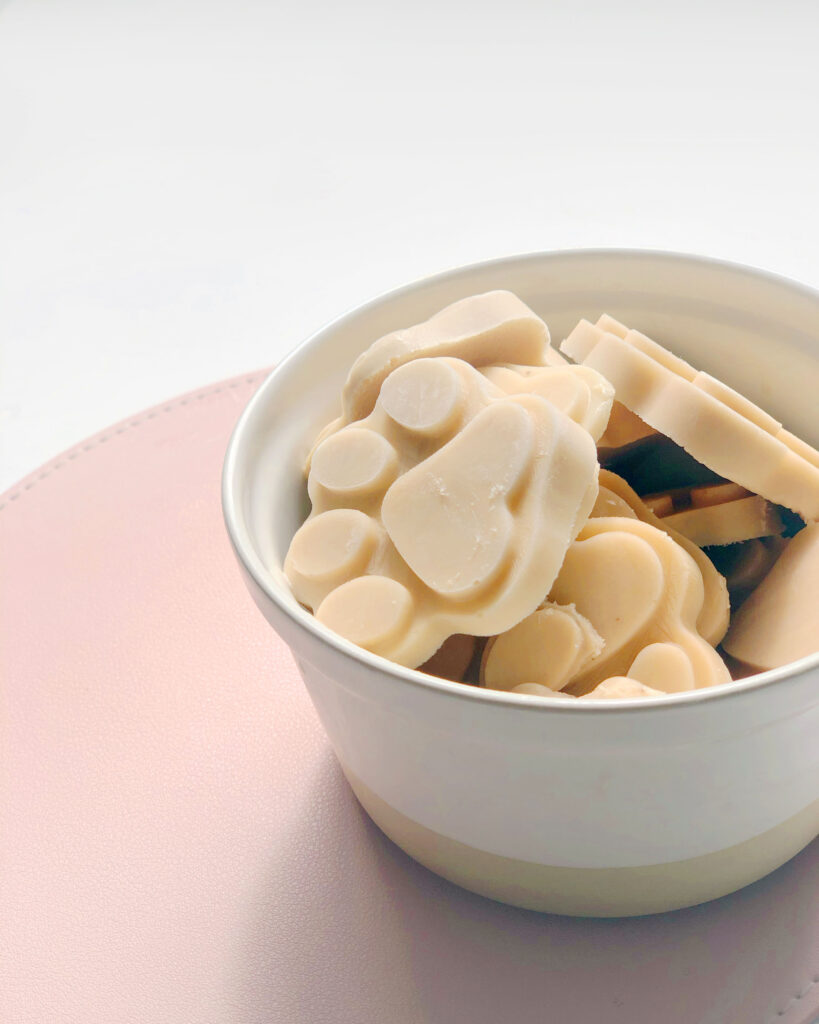 This one got a big thumbs up from everyone who tried it – if you give it a go, we'd love to see. Tag us in your pictures using #tailsdotcom