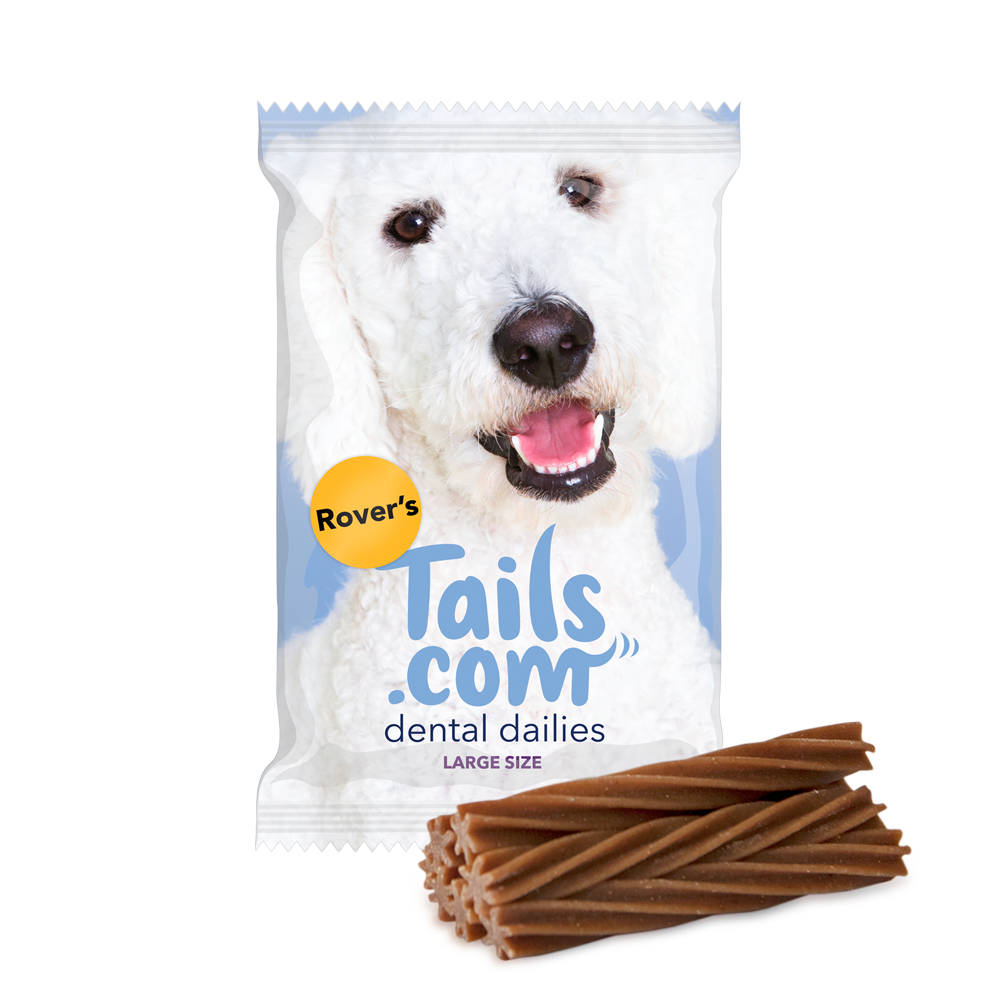 Developed by our nutrition team, our Dental Dailies are a tasty dental chew for your dog to enjoy daily in addition to their tailor-made food, helping to keep their teeth and gums healthy. They're available in different sizes depending on your dog's age and breed.
Teeth and Gum Health
More than 4 out of 5 dogs over three years have gum disease, which is caused by plaque and tartar building up around the gum line and can lead to painful and expensive treatment. Dental Dailies can be an effective part of your dog's oral care routine to keep teeth and gums healthy.
Contains pumice to help reduce the build-up of plaque and tartar.
Specially shaped to give teeth and gums a gentle abrasive clean.
They contain no artificial colours, flavours or added sugars.
Made with tasty chicken your dog will love and enriched with vitamins.
Tails.com Dogs Love Our Dental Dailies