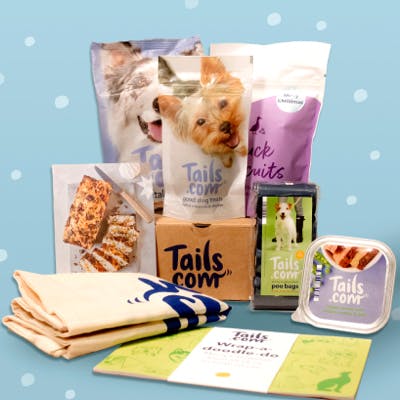 A festive spread
Everything your dog needs to feel all Christmassy: a festive spread of hand-baked biscuits, treats, chews, and meaty pate.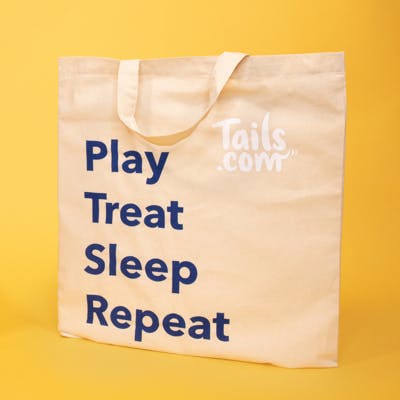 Totes love treats
Get a limited-edition tote bag - handy for winter walkies and keeping all the Christmas goodies in one place.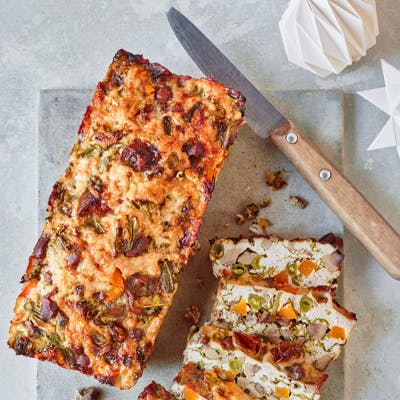 A Yule Dog recipe
Want to make something extra-special? Try our Yule Dog meatloaf recipe - free in the box!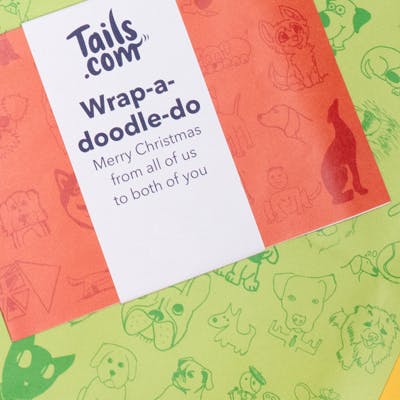 Wrap a doodle-do!
We doodled, you wrap. Every Christmas treat box comes with its own wrapping paper, so you can disguise their pressies under the tree and see if they sniff them out.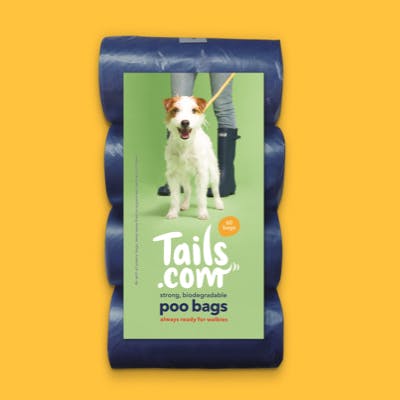 And... poo bags
No one wants to run out, ever - but especially not at Christmas. We've got you covered: find a pack of our biodegradeable poo bags in the box, essential for Boxing day walks.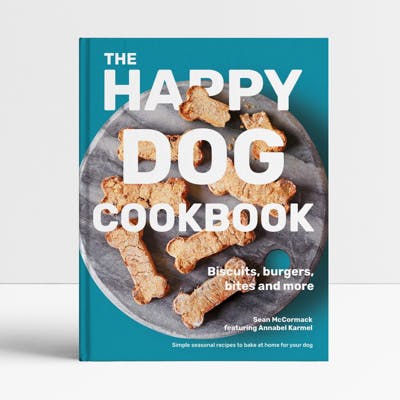 WIN a cookbook
Competition time! For every Christmas treat selection box you buy, we'll enter you into a draw to win one of 25 copies of our Happy Dog Cookbook, signed by Head Vet Sean himself.