Tails.com update: Coronavirus (COVID-19)
We're here for you and your dog and are still proudly delivering our delicious, nutritious food nationwide. We've made changes to protect the safety of our team, ensuring everyone who possibly can is working from home and also adhering to the vital restrictions from the Government for our essential workers.
If you have any questions about your dog's food, nutrition or your order, we're here for you: you can log in to change or check your dog's delivery, or ask us a question - our help centre is the best place to start.
*deliveries to certain postcodes (including "remote" postcodes, Northern Ireland, the Isle of Man and outside the UK) may be subject to a delivery charge
Going beyond the bowl
We're on a mission to change the world of pet food, for good. That means doing good wherever we can for our dogs, their owners, and our planet.
Nose to tail
Dogs don't need fillet steak. Which is why we make delicious, nutritious food from the whole animal – reducing waste in the world, one tasty kibble at a time. 
Zero to landfill
Any waste from our factory goes to a specialist for energy recovery, which means absolutely nothing goes to landfill. Zero. Zilch. Woof.
Lots to recycle
Right now, 85% of the packaging we use is recyclable. We're working hard on the rest – the biggie being the dry food bag. Watch this space!
Paws for a cause
We give food and time to our communities. Every year we give our people a volunteer day for a cause they love. And we give 250,000 meals to dogs in need.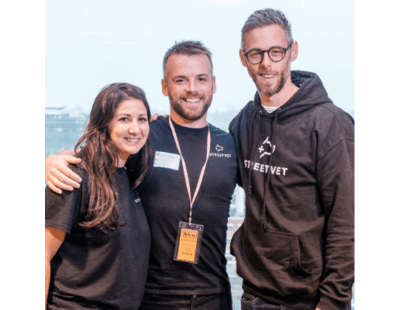 Our work with StreetVet
StreetVet gives much-needed vet help to homeless people and their pets, in major towns and cities across the UK. We help wherever we can: food donations, sponsorships, and all the proceeds from our cookbook, for example.