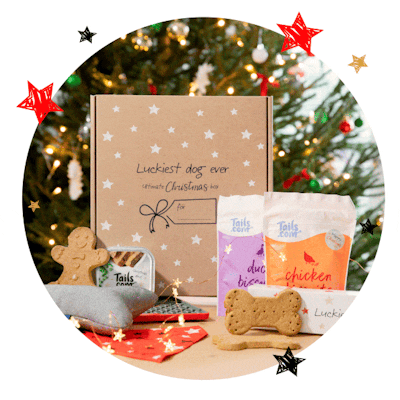 Ultimate Christmas Box
Packed with piles of Christmas biscuits, the Christmas Treats Cracker (with bone treats and waterproof bandana), LickiMat, soft toy, more treats, a festive turkey dinner and special baked biscuit to finish. It's everything you need for a magical Christmas!
To buy now click here
What's more 10% from every box goes to the tails.com Community Fund to help those in need.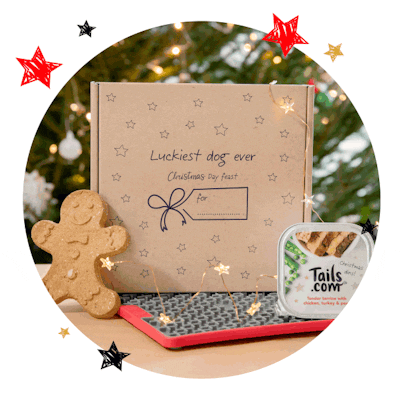 Christmas Day Feast
Lay down the special LickiMat, serve up your Christmas feast of terrine made with turkey and finish your dog's best meal of the season with a special baked biscuit for dessert. It's Christmas in a box. To buy now click here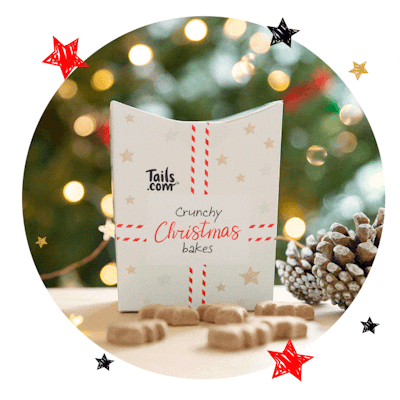 Crunchy Christmas Bakes
Just like a box of chocolates but good for dogs, these Christmas-shaped biscuit bakes are made without grain, are full of crunch and come in two shapes: one made with turkey and cranberry, and the other with lamb and apple. To buy now click here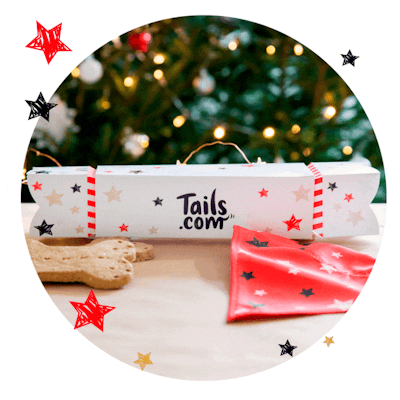 Christmas Treats Cracker
Pull the cracker to get at the Christmas bone treats within, plus a jolly waterproof bandana (it doubles as a bib, or superhero cape, depending on size). To buy now click here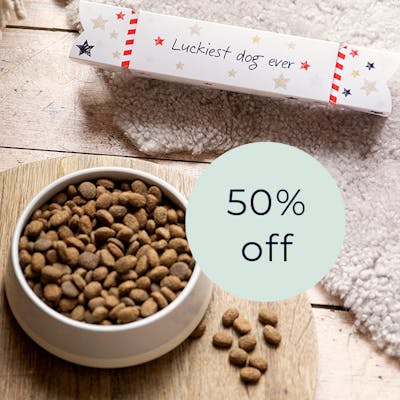 How can I order?
Already a tails.com customer? Great, just sign in and visit our Christmas shop to buy presents now. If you're not a tails.com customer you can sign up now to get 50% off your dog's unique recipe and buy our Christmas range too.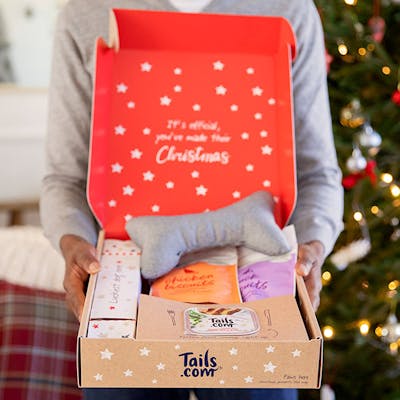 Not a tails.com customer?
Luckiest Dog ever this way. Click here to shop the tails.com Christmas range. (Now open for orders, no subscription necessary.)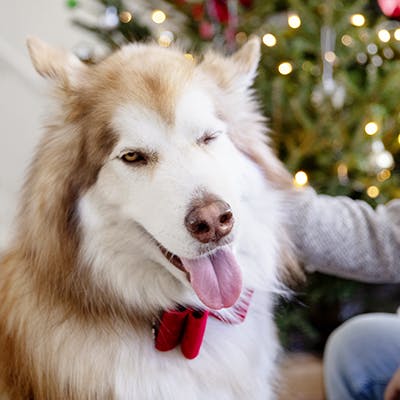 Feel-good gifting
This year more than most, our dogs have kept us going. They've made us laugh, they've got us outside - and they had no idea about lockdown! 10% from every Ultimate Christmas Box will go straight to the tails.com Community Fund so you can help us help more dogs and their owners after a very tough year. If you haven't heard about our newest charitable initiative yet, the Community Fund supports charities, shelters or projects making a significant difference to people and dogs in their local community  tails.com/communityfund.