For those guilt-free indulgent moments
We all need a special treat sometimes, and our dogs do too. Our hand-baked salmon biscuits are just the thing: crunchy treats with a soft centre.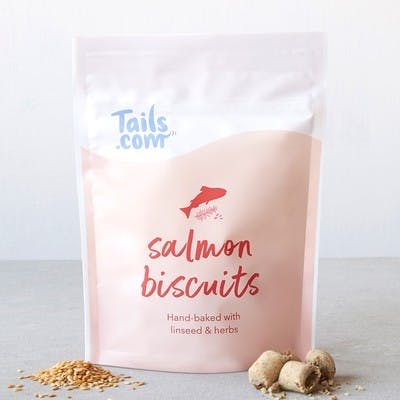 Grain-free, full of goodness, and delicious for dogs
They're an extra indulgence for when regular treats just won't do. And because they're hand-baked, each one's delightfully different – just as extra special biscuits should be, for only £2.60.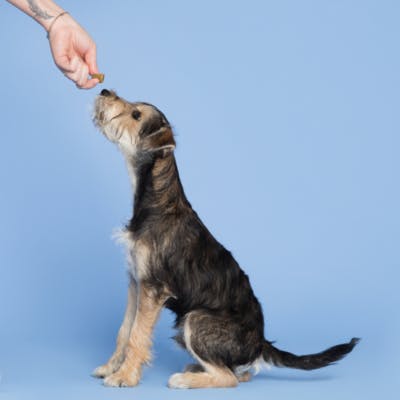 Healthy dog, tasty treat
Omega-3 to support
Healthy joints
Heart and brain function
Healthy skin and glossy coat
And nothing but the good stuff
Enriched with vitamins, minerals and antioxidants
No artificial colours, flavours or preservatives
No added sugar
The proof is in the eating
Don't just take our word for it, see what our lovely customers said about our hand-baked salmon biscuits.
"My dog absolutely loved them."
"My dog loved them. Contained good things. Don't know how they could be improved."
"Bella loved them and did her tricks for them. They smell nicer than most fishy treats."
*quotes taken from a tails.com product survey to a hand-picked group of our customers.