Our slow-cooked wet food gives your dog variety – and makes a delicious accompaniment to their dry food. Every recipe is balanced and nutritious: packed with good stuff to keep them healthy, happy and full of bounce.
Natural source of fatty acids, for healthy skin and glossy coat
Enriched with essential vitamins and minerals
Free from artificial colours, flavours and preservatives
High quality protein for excellent body condition
15 delicious slow cooked recipes to choose from
Our range contains rich and meaty pâtés, hearty fillets in gravy, and slow-cooked meaty fillets in a tasty jelly, providing complimentary flavours, textures and tastes for each dog to enjoy.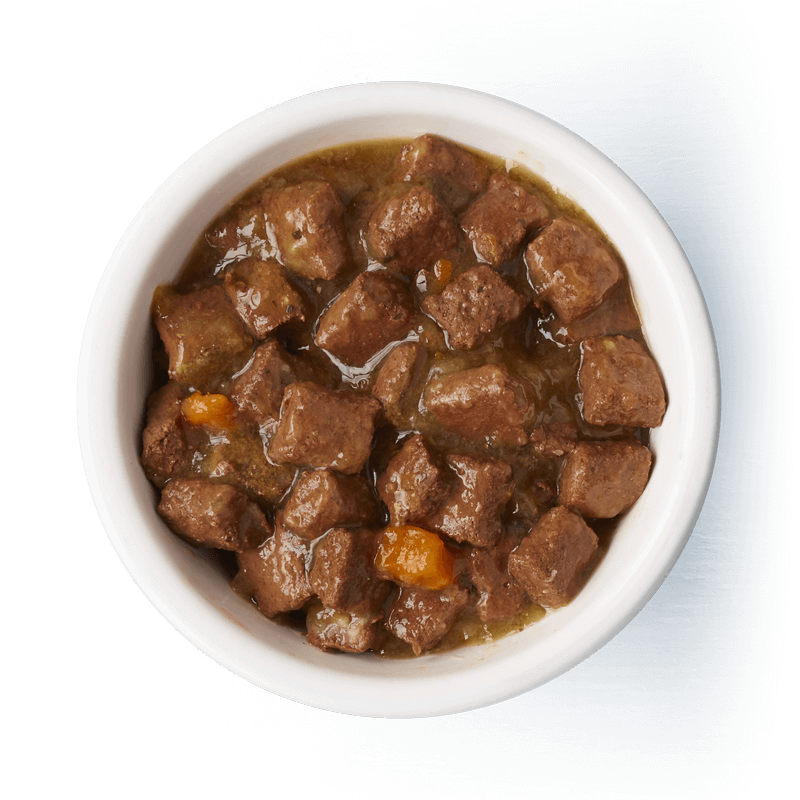 Shepherd's hotpot with lamb, vegetables & rosemary in tasty gravy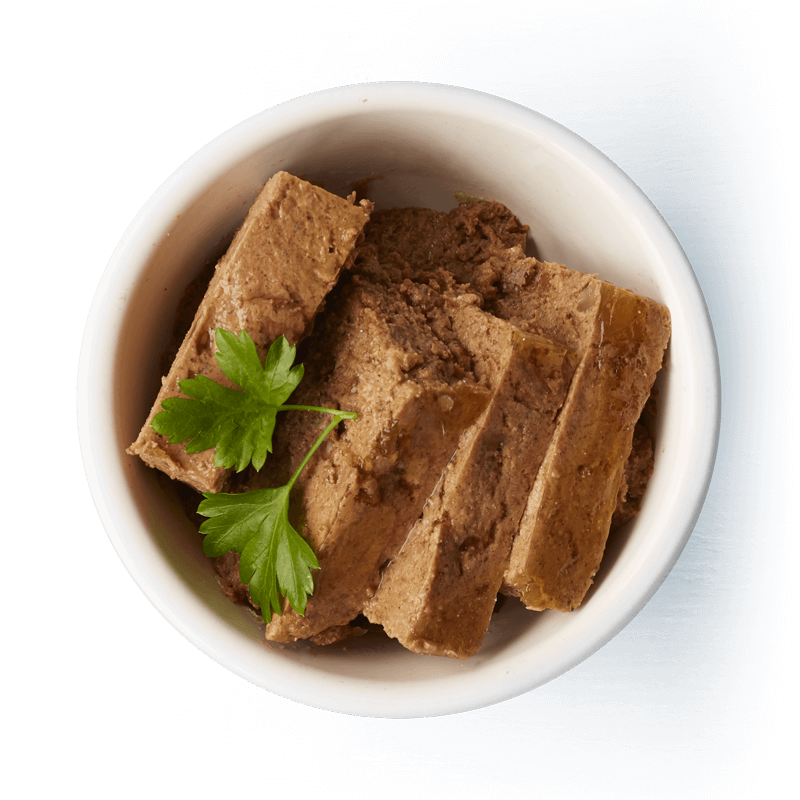 Farmhouse cuts with beef & tripe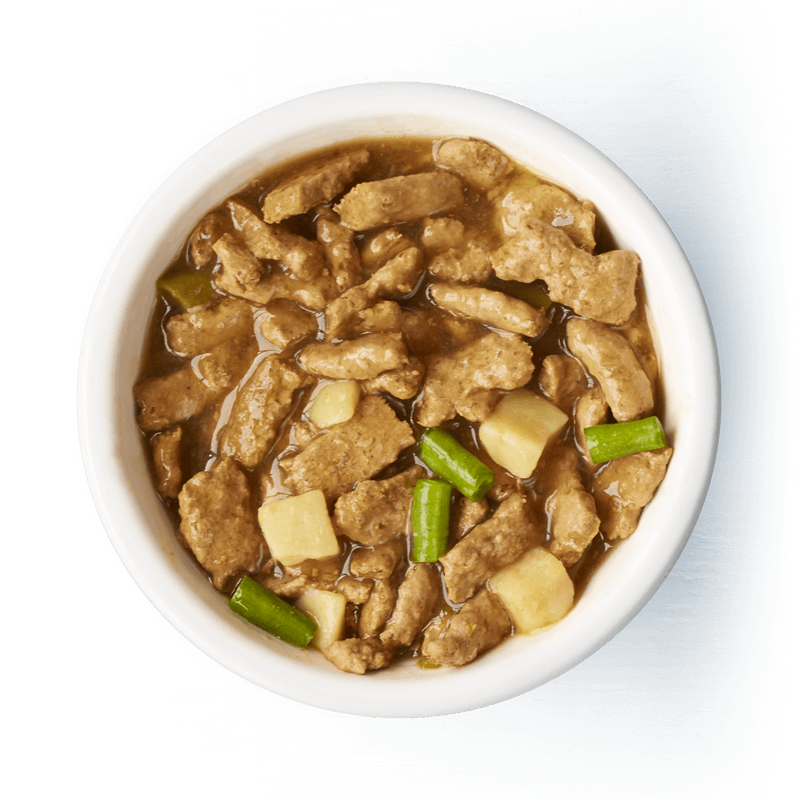 Country casserole with chicken, potato & green beans in tasty gravy
See more recipes
See less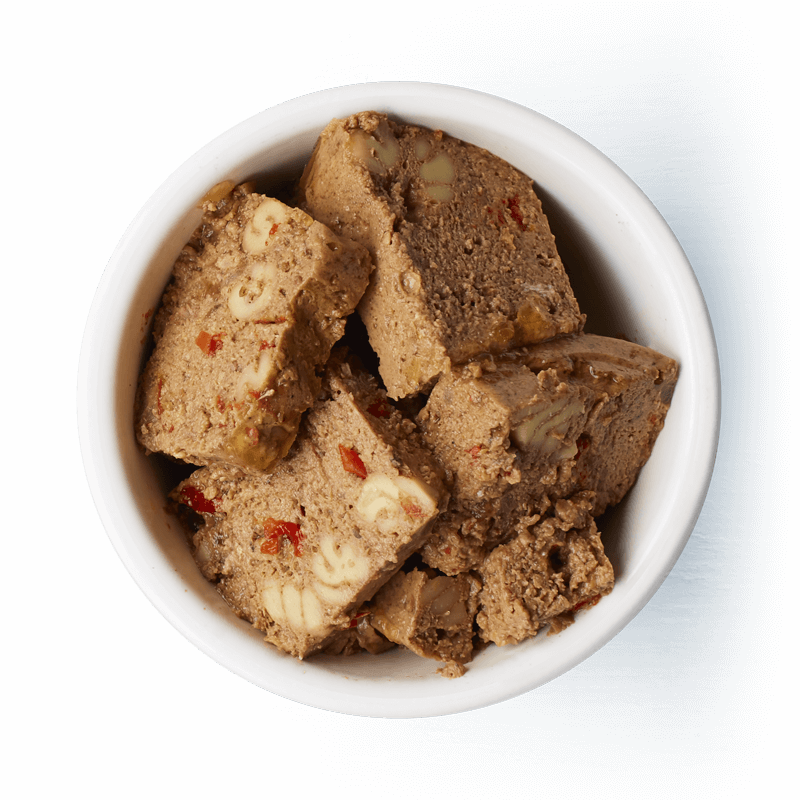 Rich & meaty terrine with beef, pasta & peppers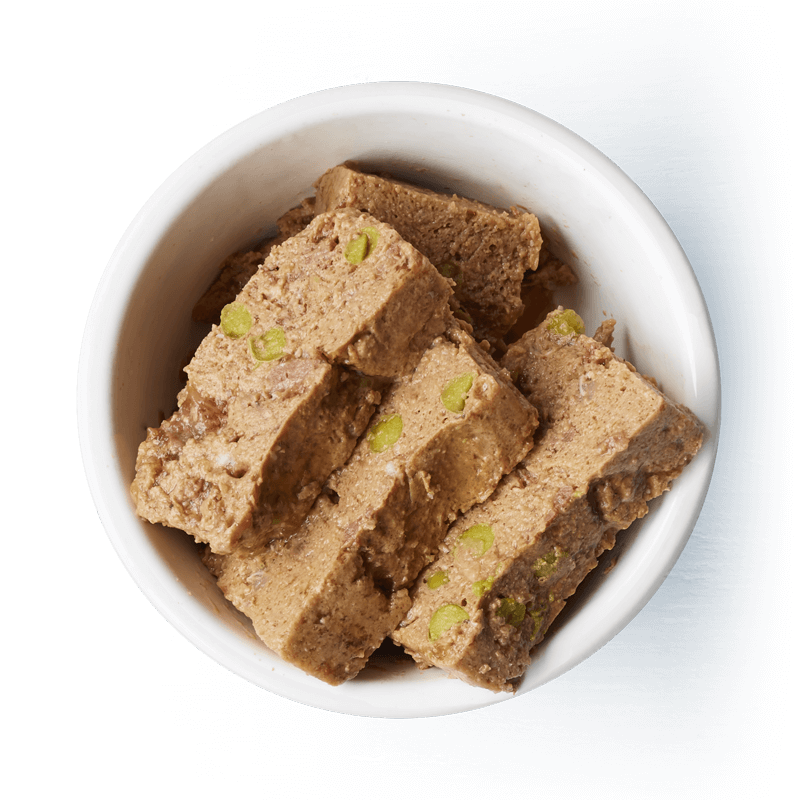 Tender terrine with chicken, turkey & peas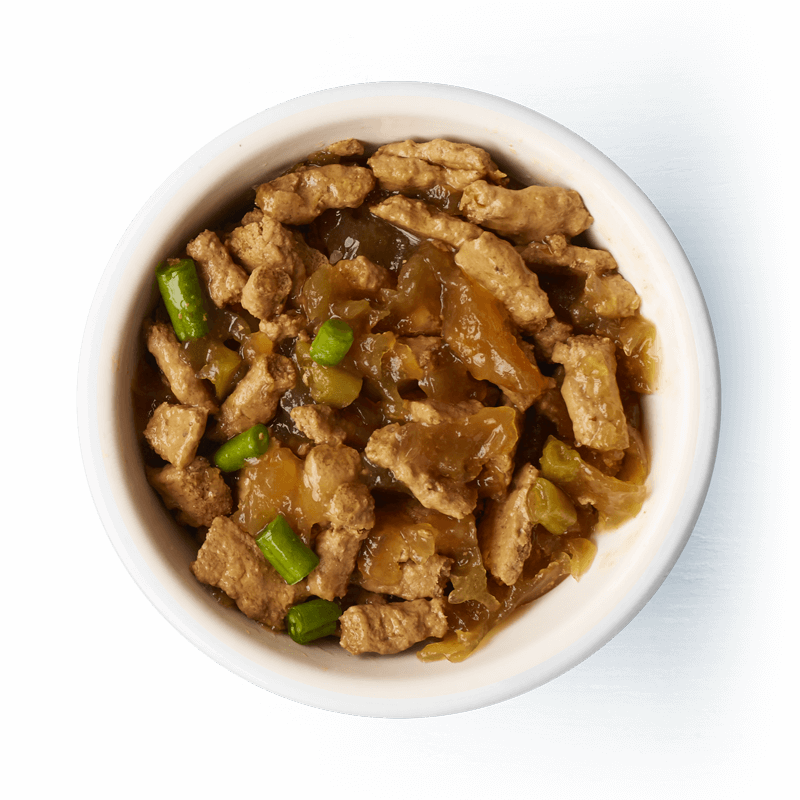 Steamed fillets with lamb, chicken & green beans in tasty jelly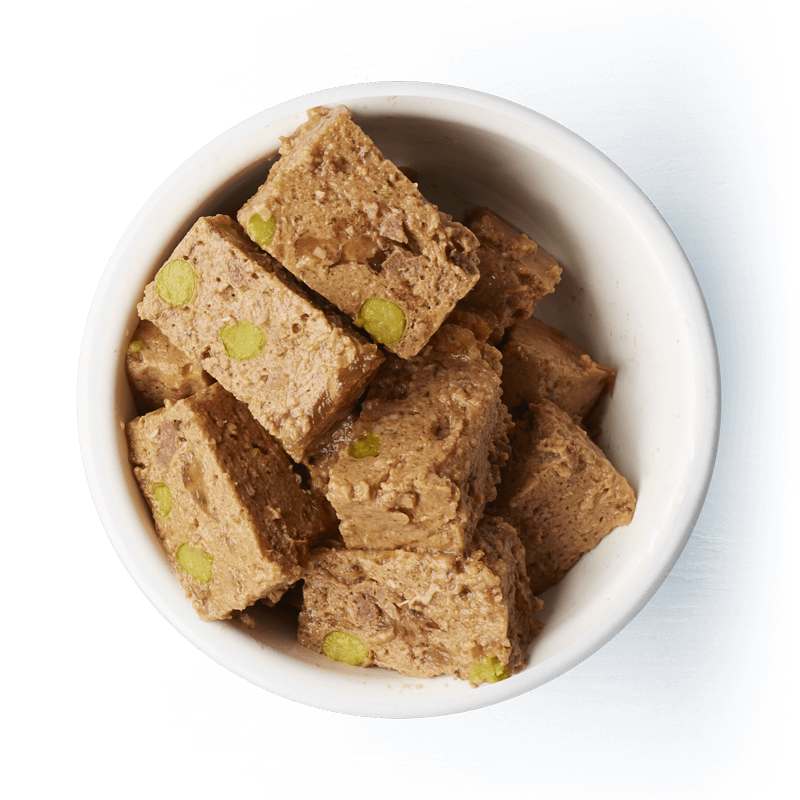 Fisherman's pâté with salmon & peas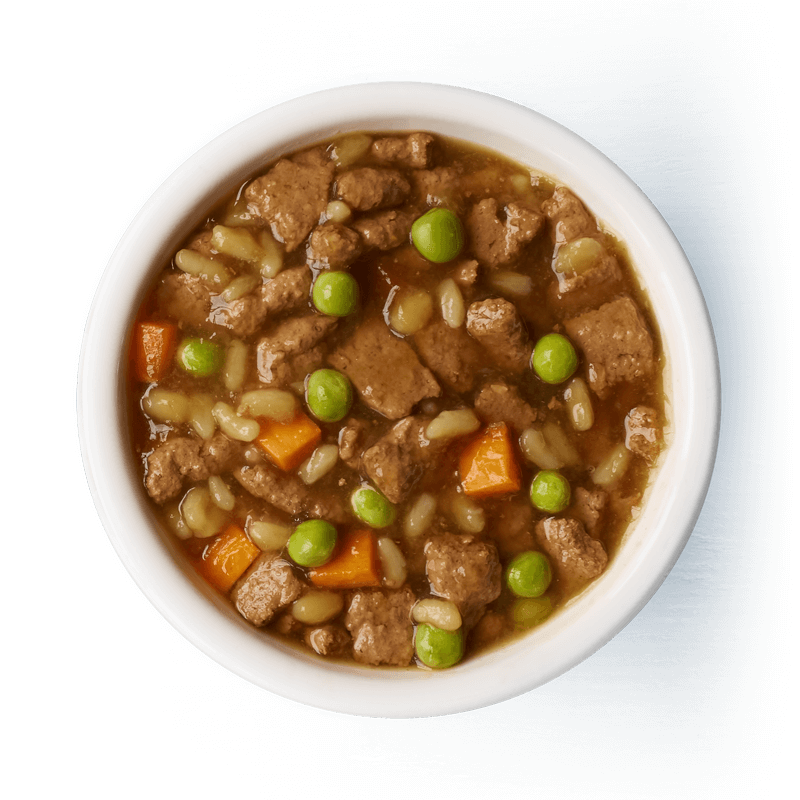 Slow-cooked stew with beef, rice & vegetables in tasty gravy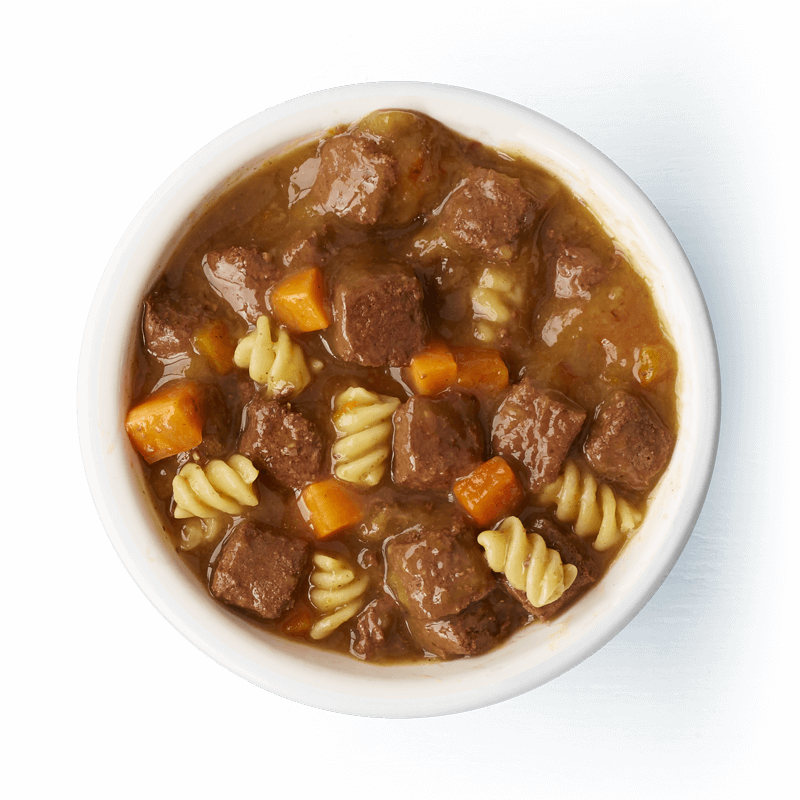 Hearty casserole with beef, pasta & carrots in tasty gravy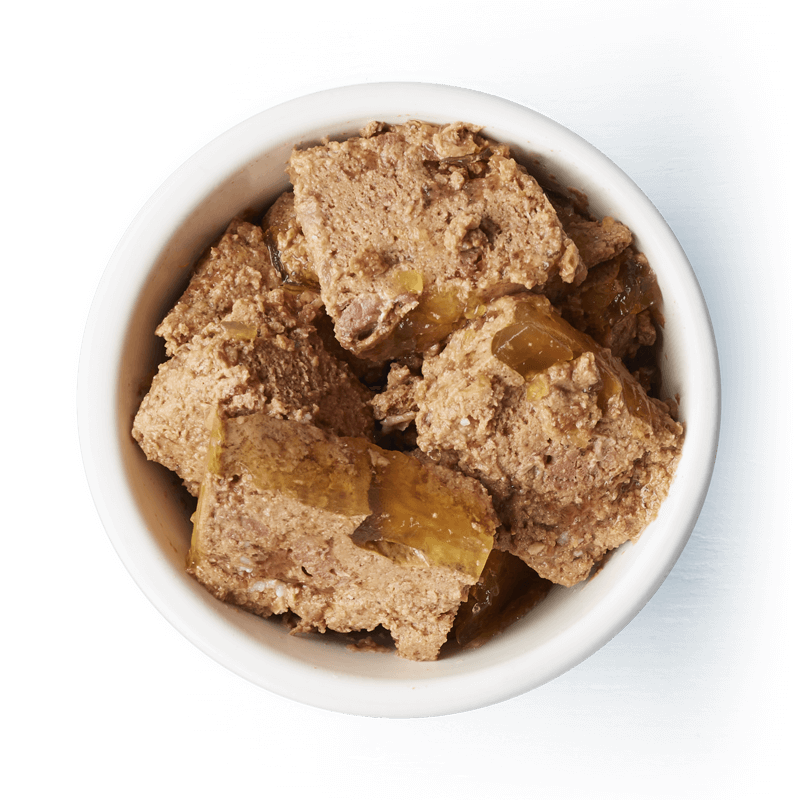 Rustic terrine with lamb & turkey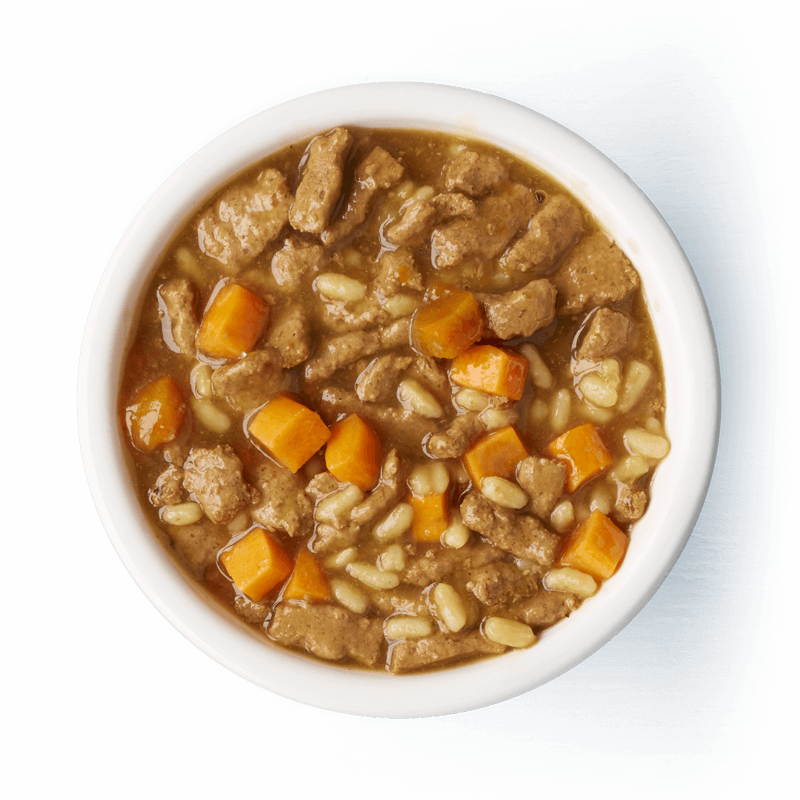 Fish stew with cod, rice & carrots in tasty gravy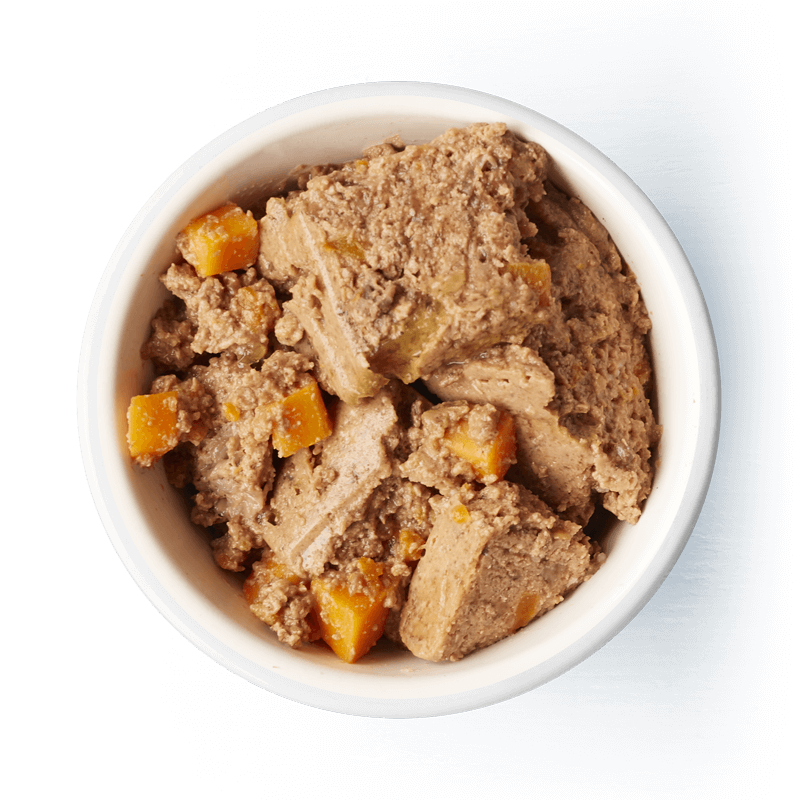 Country terrine with rabbit & carrots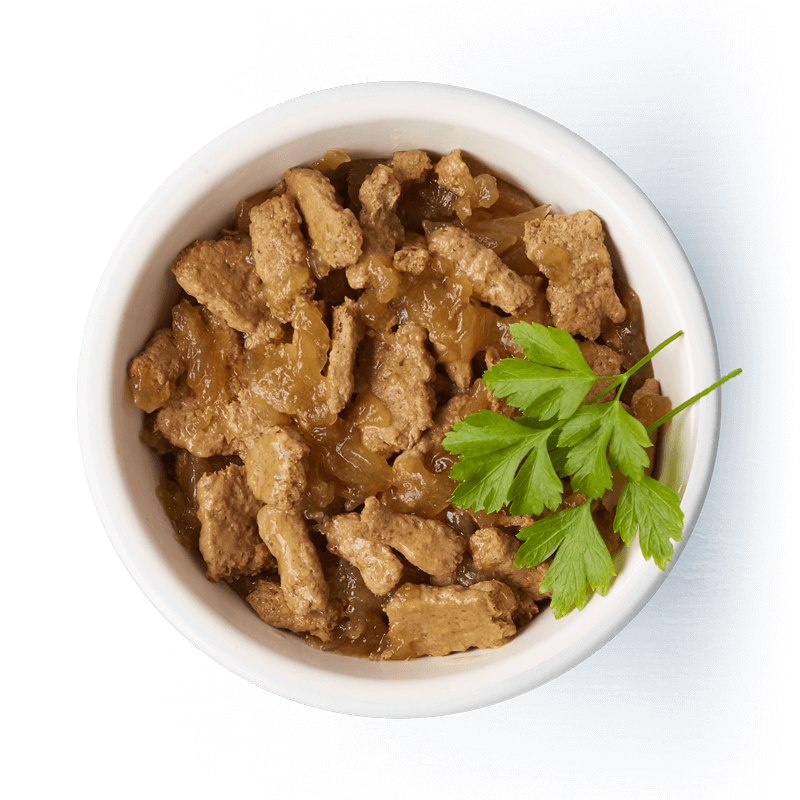 Slow-cooked fillets with chicken & duck in delicious jelly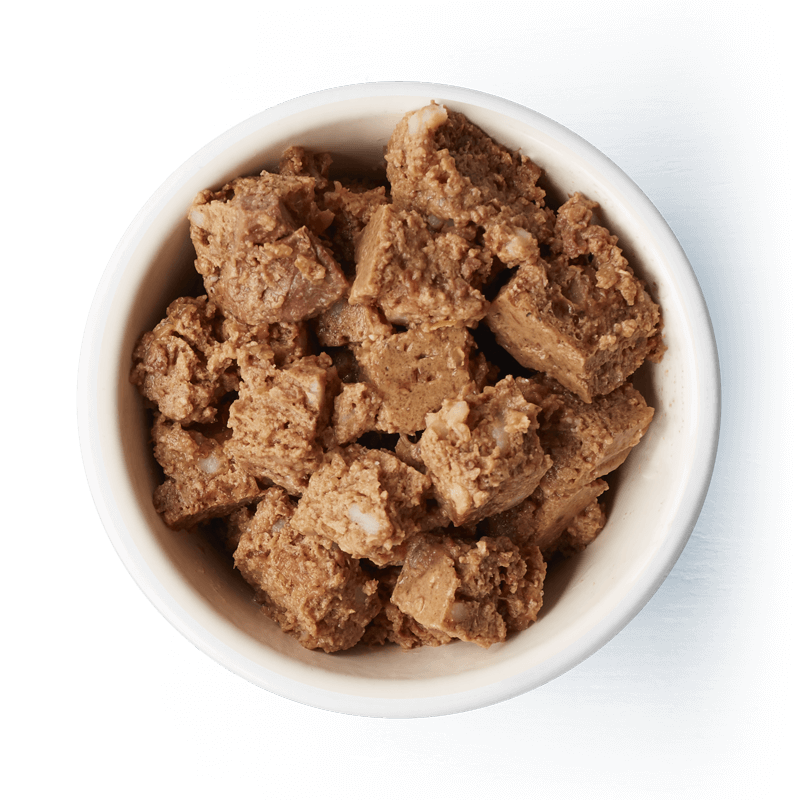 Tender pâté with chicken and rice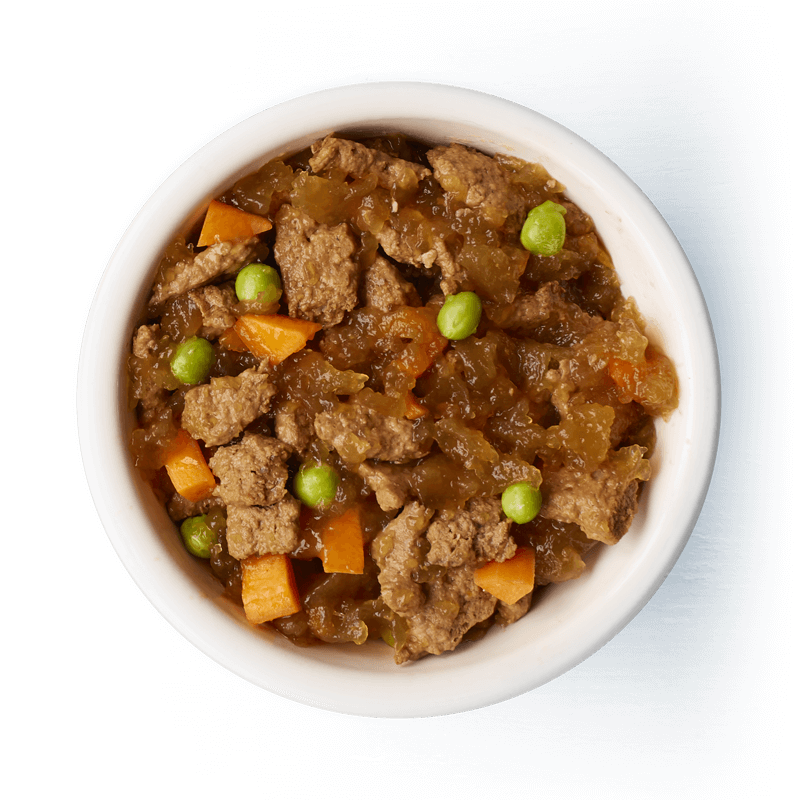 Braised fillets of beef with vegetables in tasty jelly
Two sizes: big and small
Every recipe is available in a big or small portion size – either 150g or 300g.
Nice and simple.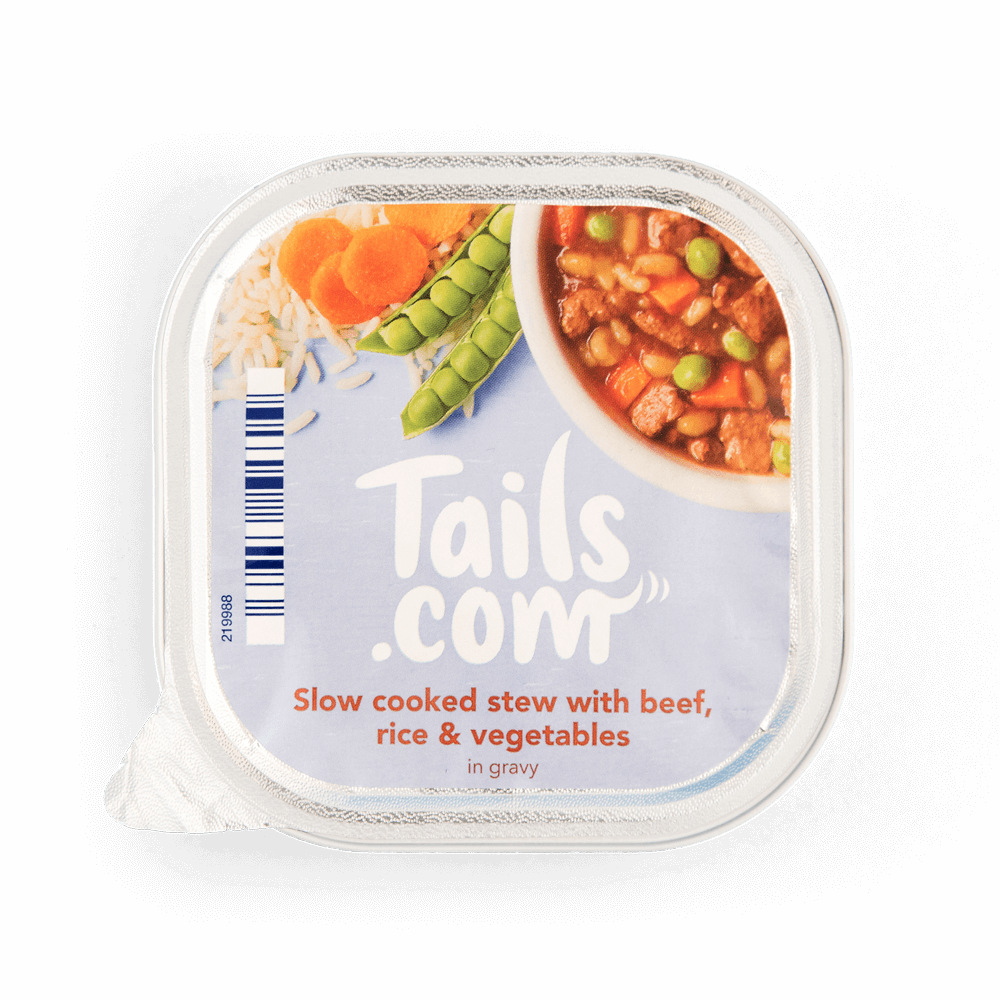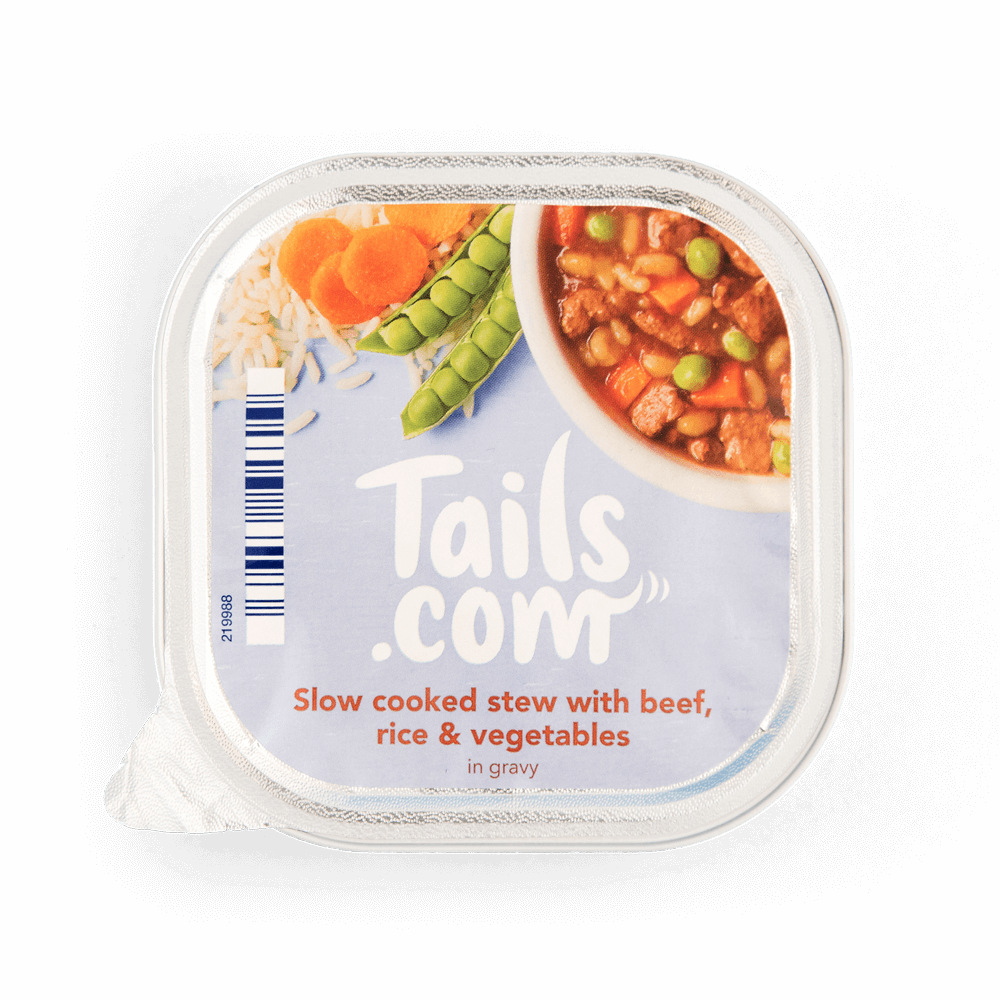 Flexible monthly deliveries
Add a selection of recipes to your monthly order, and we'll deliver your dog's wet food with your tailor-made dry food. Click, tap, done.