A unique grain-free dog food recipe
A unique recipe for your dog's intolerances
Made without rice, oats or wheat
No artificial colours, preservatives, or added sugar
Choosing a grain-free dog food recipe
We create a unique recipe of food for your dog, based on everything from breed and age to lifestyle and health. It means we can tailor your dog's recipe to their specific needs – just tell us to leave out the grain when you sign up, and we'll make a recipe to suit.
Important point: while your recipe will be made without grain, it'll be prepared in an environment that handles grains.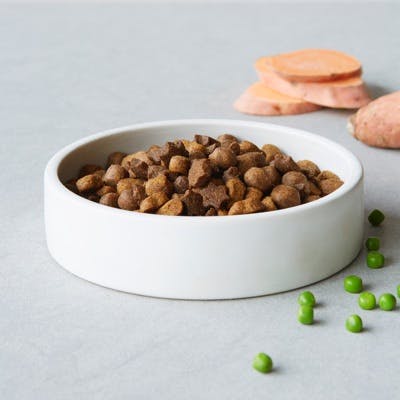 Made with sweet potato and beet pulp
If you choose to go grain-free, we formulate your dog's food without wheat, oats, or rice. And we make sure your dog gets the right carbohydrates and nutrients from other sources instead – with sweet potato, potato and beet pulp to give them plenty of fibre and energy.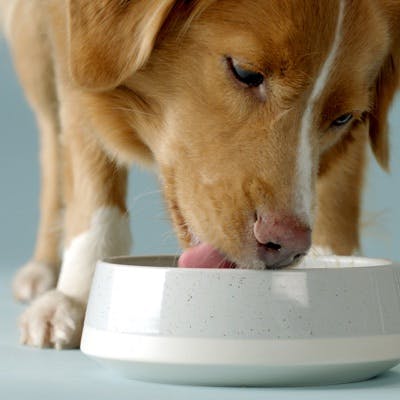 Tailored for allergies and intolerances too
Dog food allergies and intolerances – like itchy skin or sensitive digestion – are often a reaction to specific ingredients, so choosing grain-free or wheat-free dog food might be only part of the answer. If you need dog food for sensitive skin or an upset tummy, you can either pick the ingredients you'd like us to leave out - like beef, dairy and eggs - or choose a hypoallergenic recipe and we'll do the rest.
Find out more
Get started for free
We're so confident you'll see the benefits of our grain-free dog food, you can get started for free. After your first box, you'll get a dog food delivery each month. Cancel any time.
Please note: while your recipe will be formulated without grain, it'll be prepared in a factory that handles grains.