Dental dog chews for healthy teeth and gums
Pumice helps reduce the build-up of plaque and tartar
Star shape means your dog's teeth get a good scrub
No artificial colours, flavours or added sugars
Tough on the causes of gum disease
Made with pumice and star-shaped for cleaner teeth and gums, our Dental Dailies help reduce  the kind of plaque and tartar build-up that causes gum disease. Add them to your monthly delivery, and that's the easiest part of your dog's dental routine done.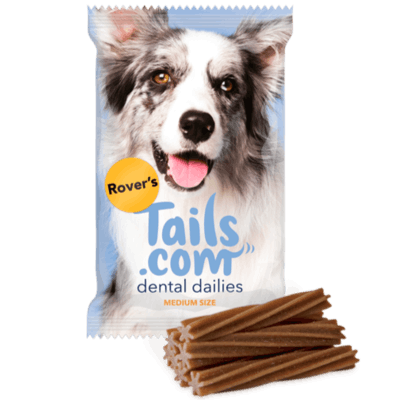 One-a-day dental care
We make Dental Dailies in packs of seven, with three different sizes to choose from – small, medium and large. A few packs in your box each month means easy one-a-day dental care for Shih Tzus, Staffies and St. Bernards alike.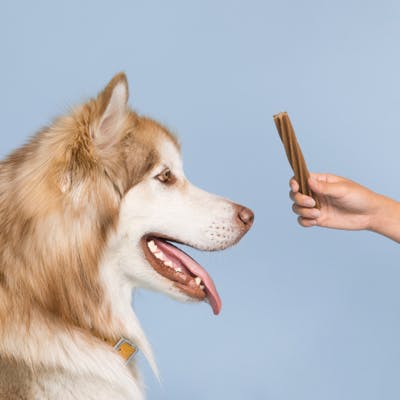 Fresh and tasty
Made with tasty chicken and enriched with vitamins, Dental Dailies are a delicious and healthy treat for your dog. Add them to your deliveries and we'll make them part of your dog's feeding plan. Healthy teeth, healthy dog.