Great reviews for our tailored dog food
We deliver over 8 million tailor-made meals to dogs every month, so you're in good company.
Get your first box free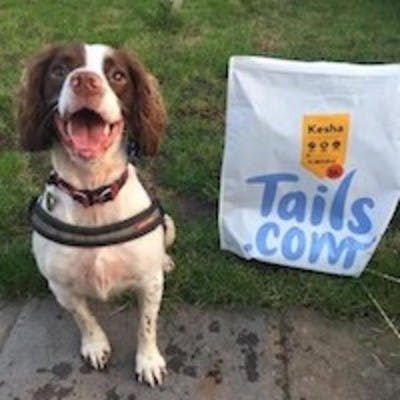 Kesha's found the spring in her step
"I have now found a brilliant type of food that is made for my dogs needs. She now has a spring in her step when it's food time and there is never a biscuit left unlike with other brands. I have already got friends and family moving over to tails.com, keep up the great work "
Colin and his dog Kesha from Warrington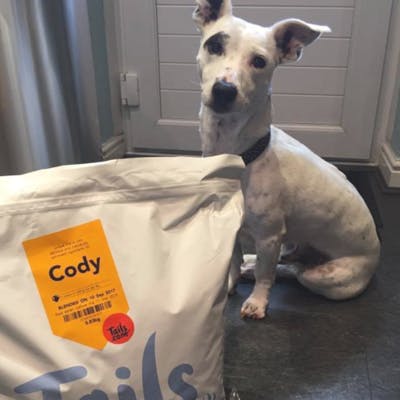 Fantastic service, highly recommended
"tails.com is a fantastic service that I recommend to all dog owners! The control you have over everything and the quality of the food is amazing, and no more expensive than supermarket generic food."
Kim and her dog Cody from Great Sutton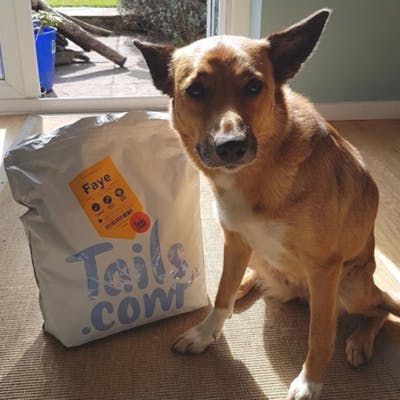 Thriving on our food
"She has been having Tails food now since she was 16 weeks and thrives on it. She is a really healthy dog and loves the food"
Faye a Border Collie Cross from Haverhill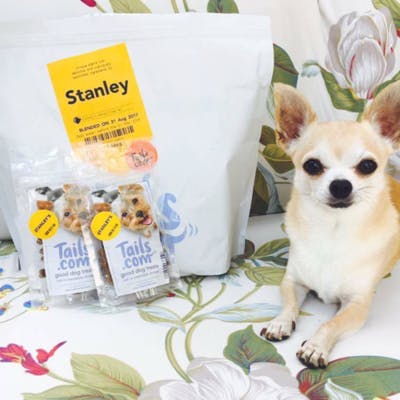 See a difference in your dog
"Stanley has been enjoying your food since Feb 2015 as you can see he looks great! Everything from his coat, eyes, digestion have been very much improved."
Lesley and her Chihuahua Stanley
#tailsbelgium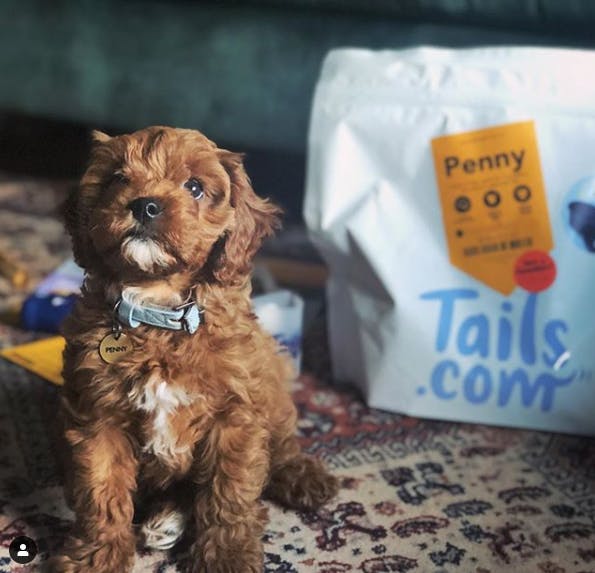 @littlecottagebythewoods
Penny's first @tails.com_uk package arrived today and it is twice the size of her! She has already tried to eat it through the bag so hope it tastes as good as she thinks it smells.
#tailsdotcom #cavapoo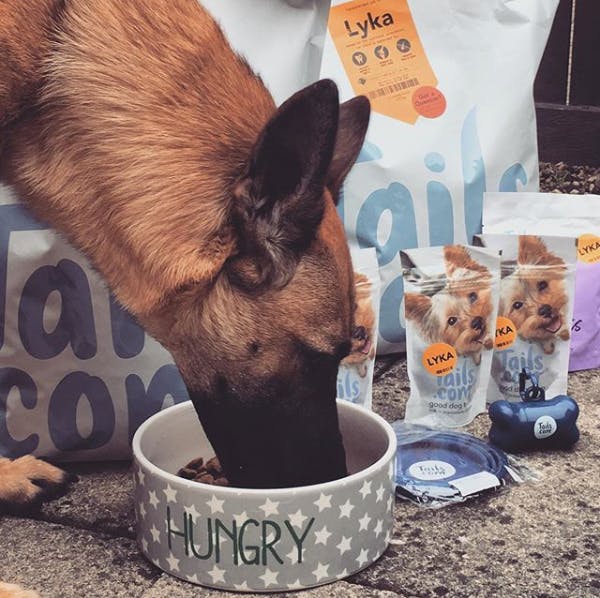 @life_as_lyka
Lyka loves her @tails.com_uk Healthy diet and keeps her coat looking glossy.
#tailsdotcomuk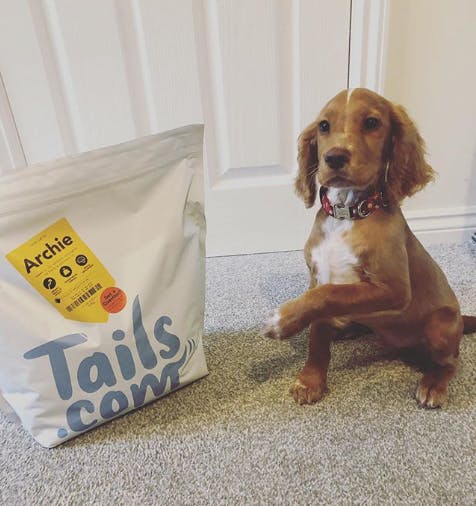 @archie_ventures
Favourite kinda delivery day! FOOOOD!
@tails.com_uk #tailsdotcomuk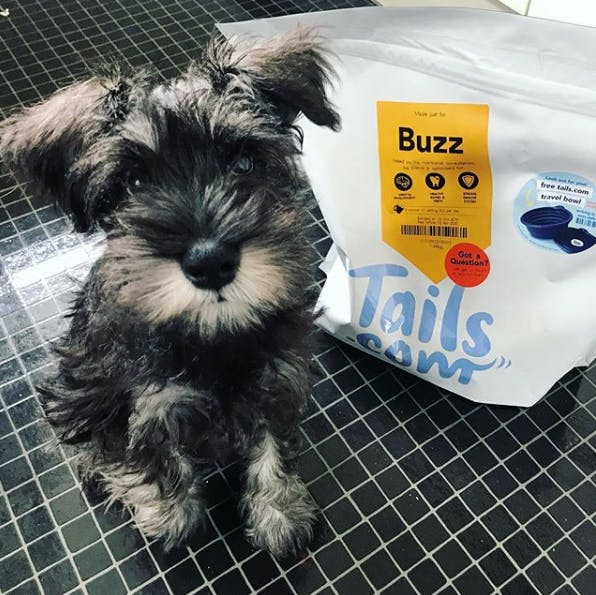 @buzz_the_schnauzer
First delivery of food from @tails.com_uk arrived today.... can't wait to munch on this tomorrow!
#tailsdotcomuk #miniatureschnauzer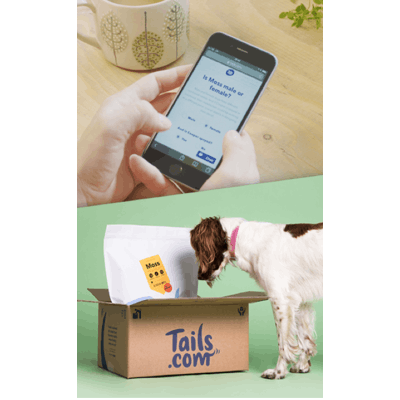 How it works
Tell us about your dog
We will create a unique recipe just for them
Get started for free
With food tailored to their needs
Serve your dog's favourite flavours
In their ideal portion every time
Get a box delivered every month
Cancel anytime, no fuss