This month we're celebrating all the things that make our dogs special – we've met Humbug, and now it's time to introduce our next star.
Meet Sitka: originally found wandering the streets in France, her breed is a bit of a mystery (although owner Nahia thinks there's some Pyrenean Shepherd in her). She's totally laid back, and thoroughly enjoys her afternoon naps (even if they're not in the most convenient spot).
Since being adopted, Sitka has developed a taste for the finer things in life. She's a Mature Lady™ with a penchant for fancy hats – something she'd like any potential suitor to embrace, too. In fact, if you're a small, smooth-haired boy with a passion for fashion, you're sure to catch Sitka's eye.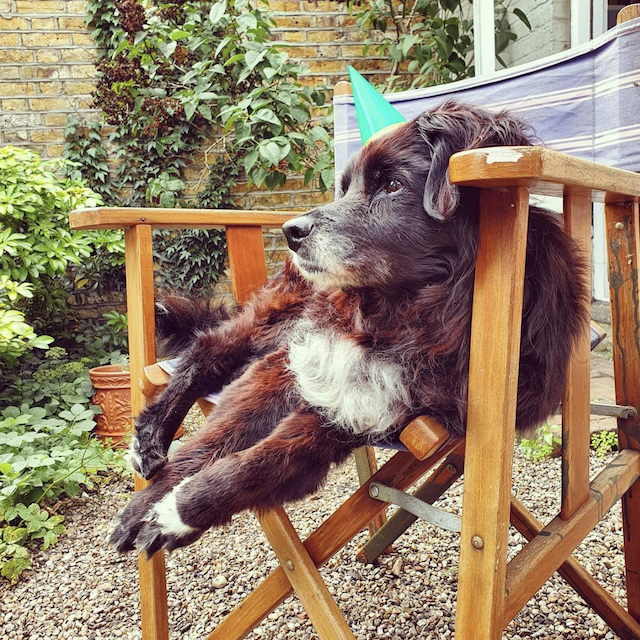 So, what do you need to know if you want to get on Sitka's good side?
Her favourite snack is bread left on the pavement after a rainy day
She expects her dinner (tails.com kibble, please!) at 5.30pm sharp
Loves a good scratch, thank you!
Fancy swiping right on Sitka? This lady has a bit of an independent streak, so she'll make you work for it – come prepared with lots of love and lots of treats, and you're sure to win her over.