Bringing a rescue dog into your home is a huge commitment, but it's also so rewarding. Finding the perfect dog is, however, no mean feat – so we're here to help you find love for life this Valentine's.
Remember, it can take weeks or even months to find the right dog for you. You'll have first meetings, trust building exercises, and trial runs – in many ways, it's a bit like dating! But finding your four-legged soulmate makes it all worth it.
The right rescue
There are dog rescues and shelters all over the UK, so start off by doing a bit of research into the ones around you. Finding one close to where you live can be really key to building a relationship with your rescue dog – as it means you can visit more regularly whilst you get to know them.
You might also want to join a Facebook group or speak to friends and family who have rescued a dog. They may have had a great experience with a particular shelter, or have tips on what you need to think about when you're looking for a dog.
A good rescue will also run some checks on you, your home, and your living and working situation. They want to make sure that you and your new dog are the right fit, so it's important for them to check things such as:
Whether you have a garden or outdoor space, and if so, if it's nice and secure
If you live in a city, town, or countryside
Whether you already have pets in the house – some rescue dogs might prefer to be the only pet
Whether you work from home or need to leave the dog alone for a period of time whilst you're at work
If there are children in the house, if your new rescue dog will get along with them
Meeting your new dog
If you've ever seen an episode of The Dog House, you'll know that the first meeting between you and your four-legged soulmate can be a really emotional moment. After months of looking, you've finally found The One – and it's time to bring them back to their new forever home.
Those first meetings are so important, as they're a chance for you two to build trust with each other. It's a common belief that rescue dogs have a lot of behavioural issues, but this isn't always true – it really depends on the dog. Of course, there are some rescue dogs that are a bit nervous (naturally!). This is especially true if they've not had a great experience with humans before. The rescue or shelter will be there to support you and guide you through those first tentative steps towards a relationship.
Bringing them home
The shelter or rescue will usually help you work out what you need to get before you bring your new dog home – for example:
Bedding and blankets
Food and water bowls – plus food!
A crate if you're going to be crate training
Toys!
A collar with tag including your name and phone number
A lead and harness
Treats
Once your dog is home, the shelter or rescue will check in on how they're settling in during the first couple of weeks – it's your chance to get support and advice from the people who'll know your dog best.
Your local vet or vet nurse is also a great point of contact, especially in the early days or if you're a first-time dog owner. They'll be able to give you advice, and alleviate any concerns you may have whilst your dog settles in.
Some potential Valentines…
And finally, we've teamed up with All Creatures Great and Small Animal Sanctuary to introduce you to some animals looking for their forever home!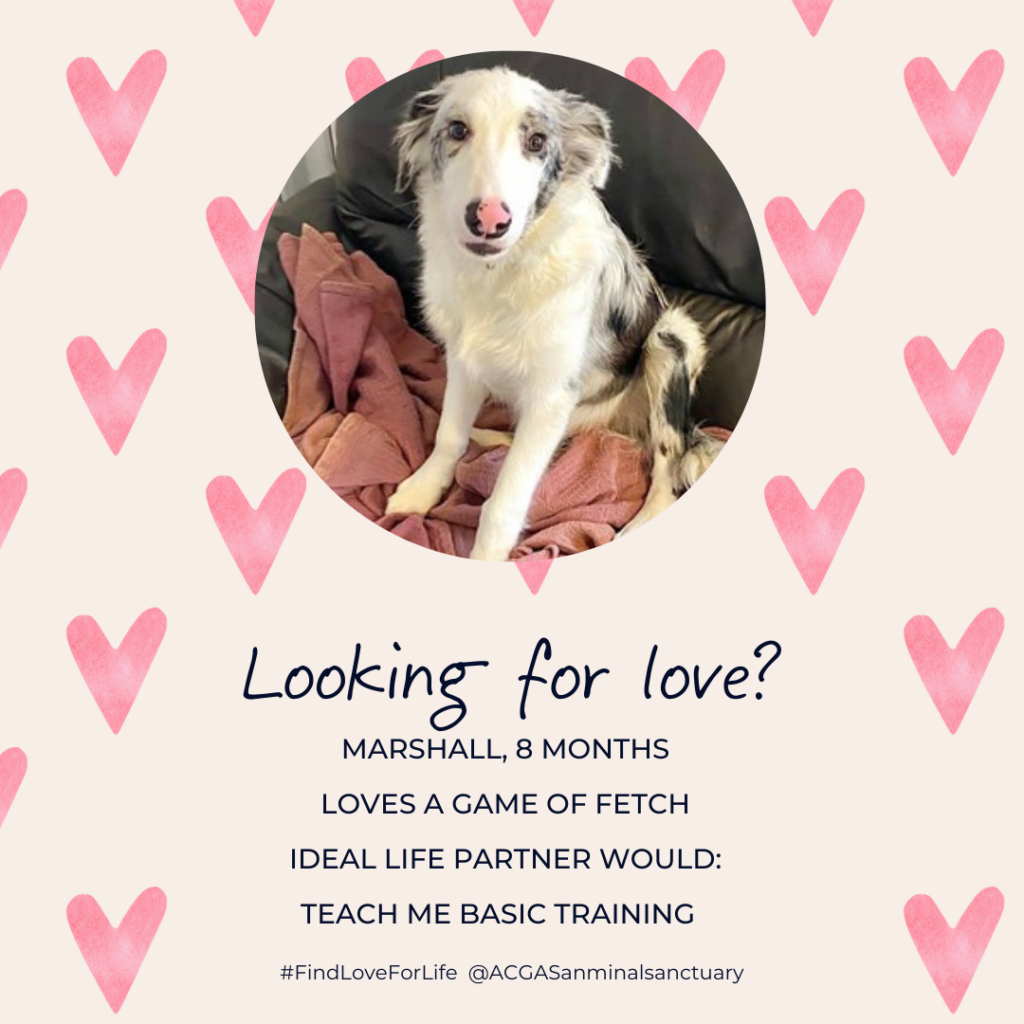 Marshall, 8 months
A beautiful Merle Border Collie, this super intelligent boy is equally happy cuddling up on the sofa as he is playing fetch for hours at a time. Marshall needs someone with experience training Border Collies, as this smart dog needs help with the very basics.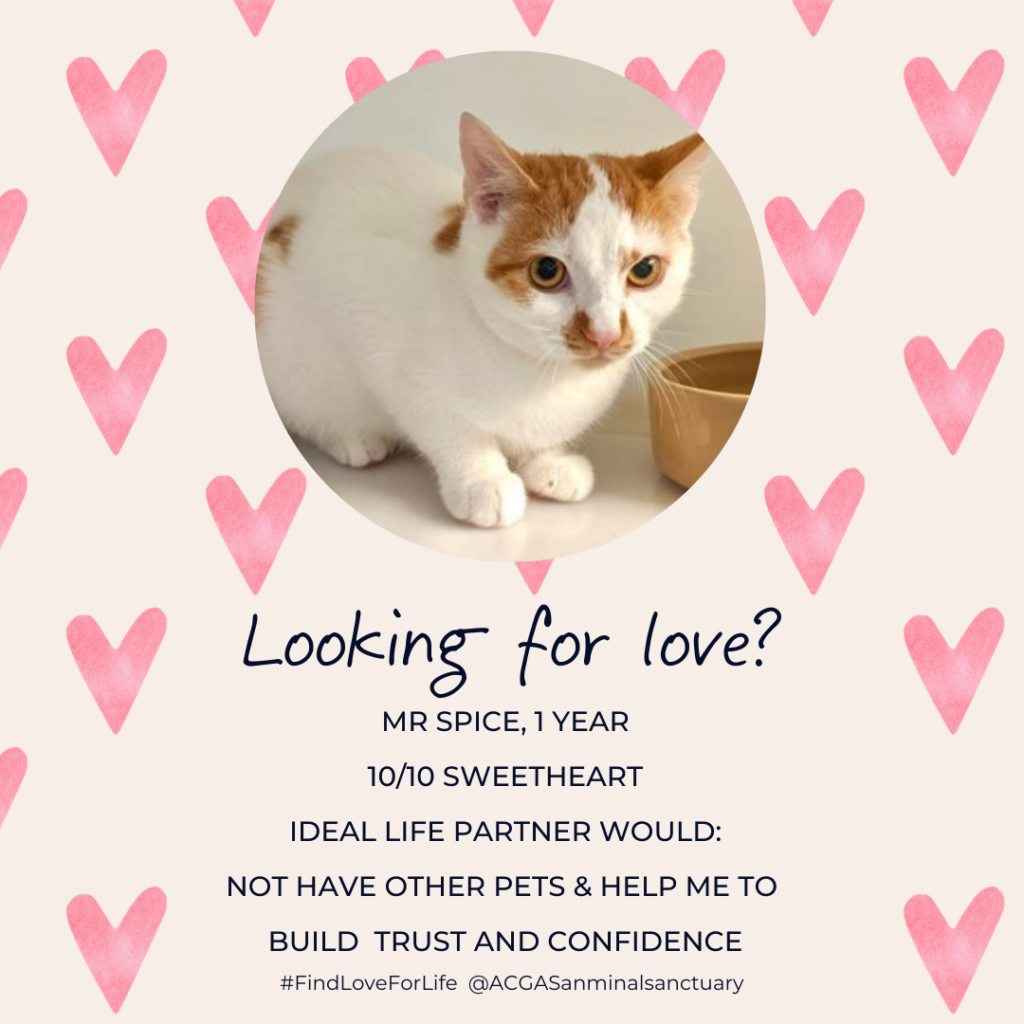 Mr Spice, 1 year old
A truly sweet boy who needs an owner prepared to put the work in to gain his trust – and once you have it, he'll love you forever! Mr Spice likes being outdoors, but is equally happy giving you lots of love and affection.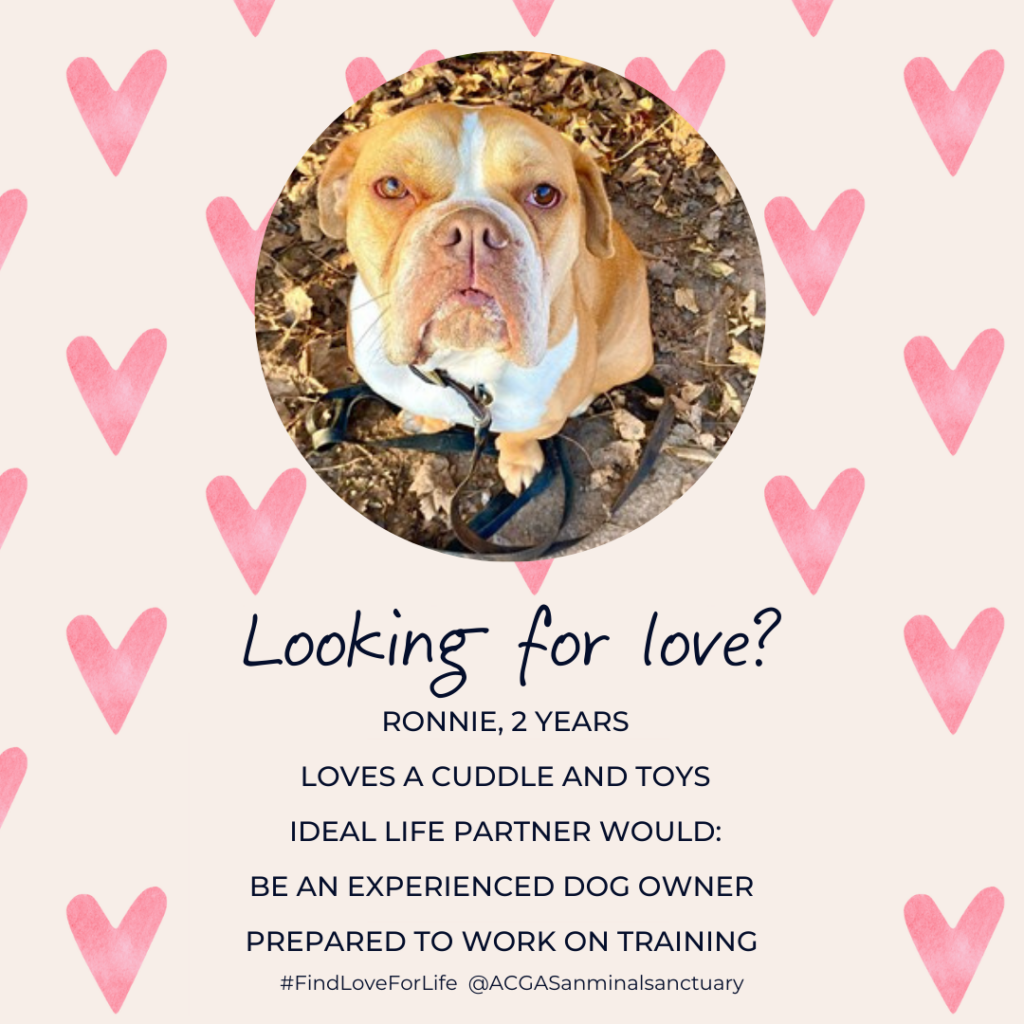 Ronnie, 2 years old
This English Bulldog cross is a truly lovable little lump. He loves a cuddle and he's obsessed with his toys! Ronnie needs an experienced dog owner who's prepared to work on training with him and give him the forever home he deserves.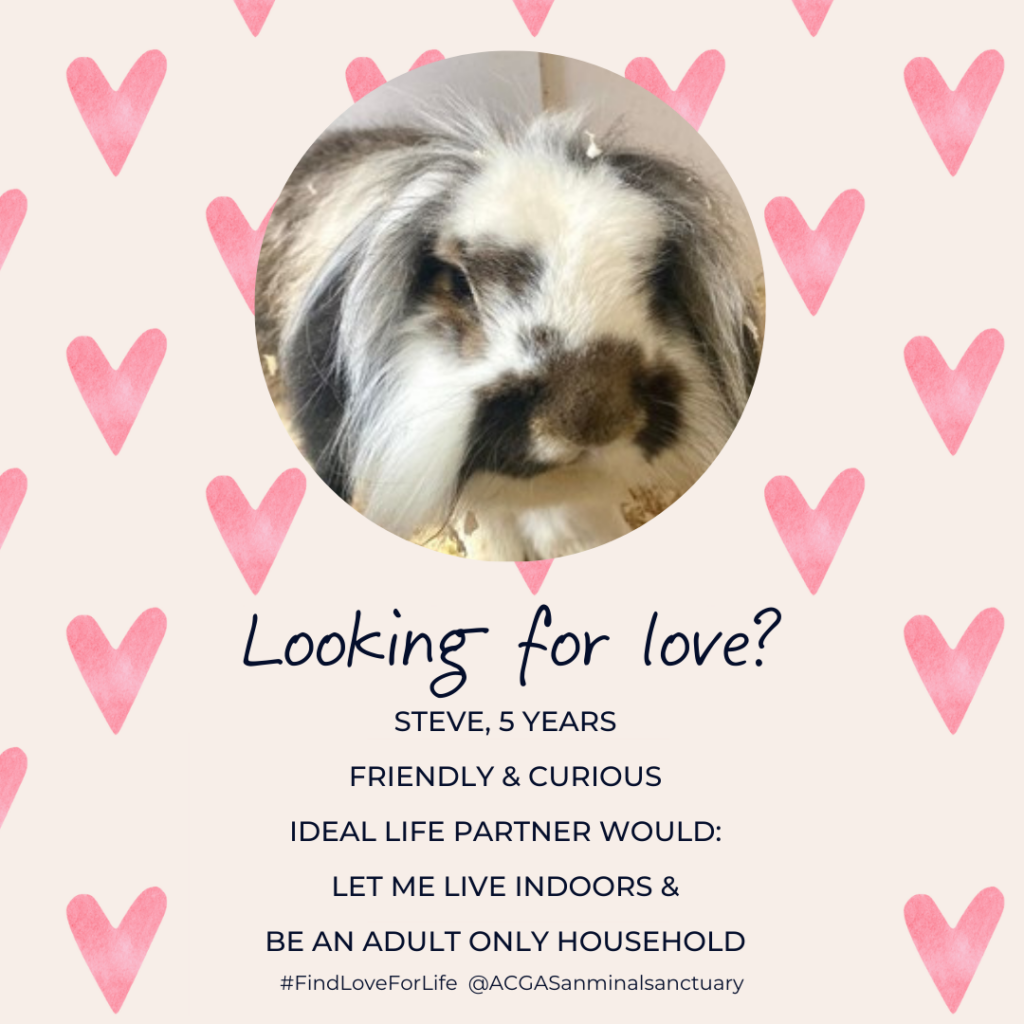 Steve, 5 years
Friendly and curious, Steve loves being around humans – he'll follow you around and quickly form an attachment. He's a complete joy to have in the house, and is sure to be a loving addition to any home.