Not feeling festive enough yet? We think we've found 5 films that are sure to get you excited for Christmas.
1. The Grinch
Alone and living in isolation after being bullied during his childhood, the Grinch decides to ruin Christmas for the whole of Whoville, by dressing in a Santa suit and stealing all the Whos' presents. Joined by his dog Max, the Grinch is delighted at the thought of making the Whos' Christmas miserable but when he meets the adorable little Cindy Lou, his scheme doesn't go entirely to plan…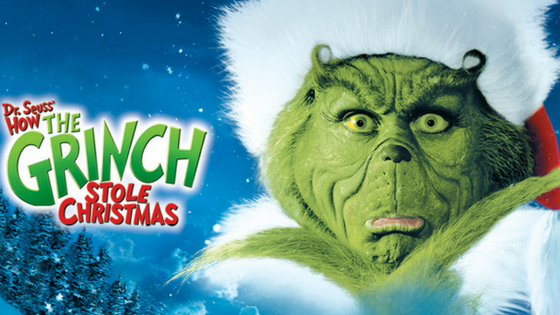 2. Beethoven's Christmas Adventure
If you saw the first Beethoven film, loved it and wished that you had a dog as devoted to his owners as he was, you can expect just as much dog loyalty here. Now a movie star, Beethoven has moved to the big city and is filming a big commercial. Beethoven is called to save the day again however, when a Christmas elf accidentally crashes in a nearby town and loses Santa's magical bag of toys. It's up to Beethoven to rescue the elf, find the bag and get the sleigh back to Santa in time to save Christmas!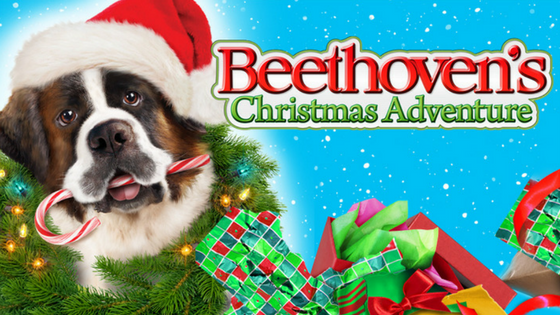 3. The Search for Santa Paws
When Santa Claus gets hit by a New York taxi cab he loses his memory and the crystal that keeps him eternal is stolen. His puppy, Paws, along with Eli and Eddy the elves and a houseful of orphans all come together to save Santa and Christmas. Complete with a musical soundtrack, this film illustrates the importance of believing and giving.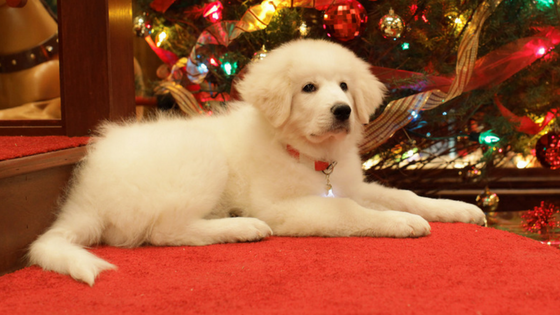 4. 101 Dalmatians
Based on the book by Dodie Smith, this Disney classic takes you on an a rescue mission around London to save a specific number of dalmatians from being turned into a fur coat by the villainous Cruella de Vil. The dalmatians' poor owners are at a loss without their four legged friends, but will they be home in time for Christmas?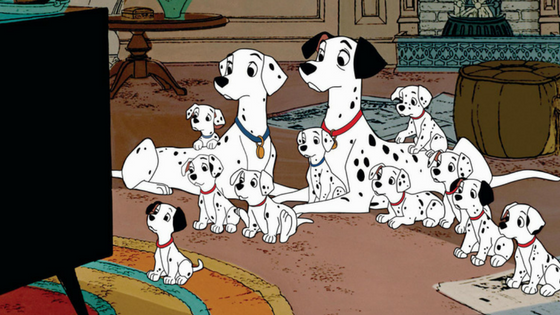 5. The Nightmare Before Christmas
After growing weary of the same Halloween celebrations every year, Jack Skellington sets out to find something new to celebrate and tries to bring Christmas to Halloween Town. Jack abducts Santa to find out more about the holiday, and tries to deliver presents to children around the world in a sleigh guided by his dog Zero (who has a glowing pumpkin nose) and a team of skeletal reindeer. But Jack's Halloween themed gifts scare their recipients and Santa's in trouble with Oogie Boogie the bogeyman. Will Christmas be saved?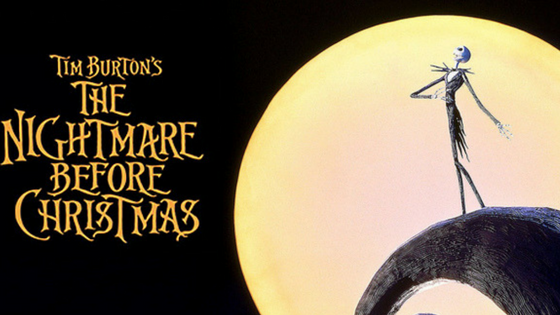 So grab yourself a blanket, cuddle up by the fire with your canine companion and get into the festive spirit with one of these films.