We all like fresh food, and our dogs are no different. Your dog's tails.com bag will keep all their tailored kibble fresh for the month, thanks to its foil lining and resealable opening – helping you to feed your dog ultimate tastiness at every meal time.
To help you keep your dog's food fresher for longer, here are our 3 handy tips:
Roll the top down & use the scoop as a bag closer
As well as providing easy weight management for your dog, our bespoke portion scoop doubles up as a bag closer. Roll the top of the bag down, and use the slots underneath each of the scoop's handles to snugly slot over the top of the bag, keeping the roll in place.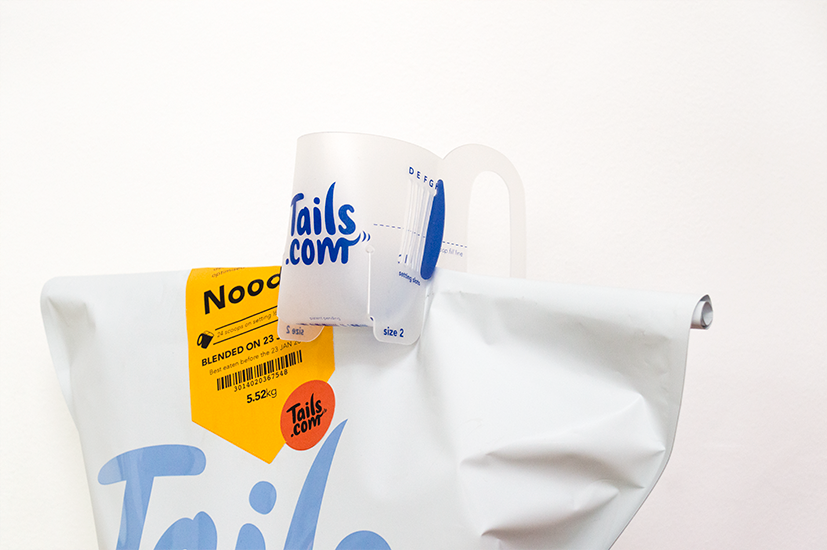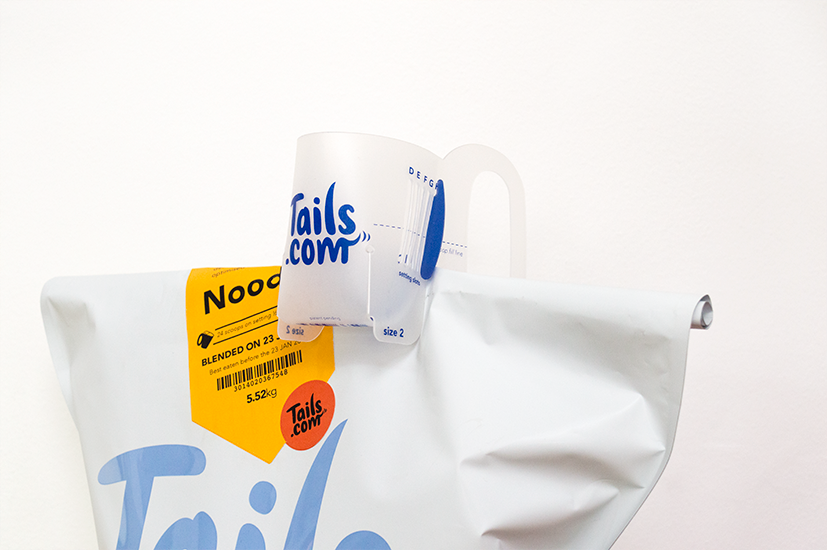 Fold over and peg it
Pegs can add some sturdy security to stop air getting in. Fold over the top of the bag, and peg 2-3 pegs across the fold, keeping it nice and secure.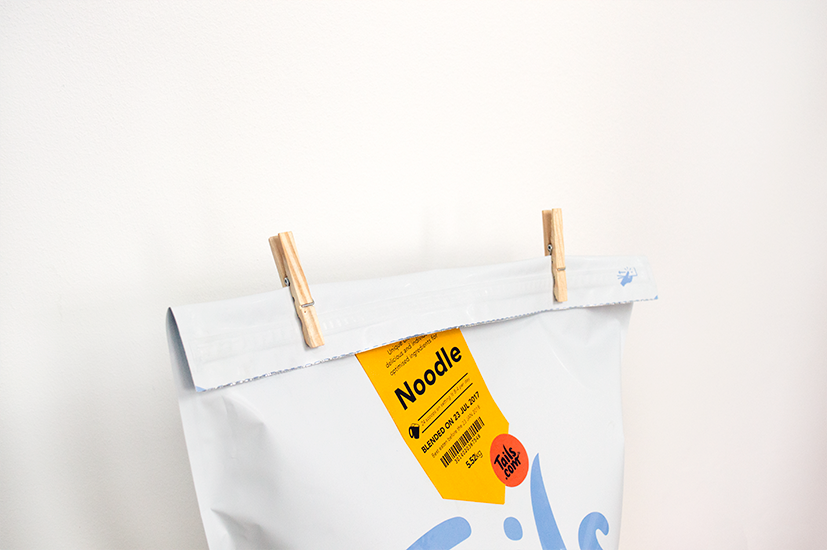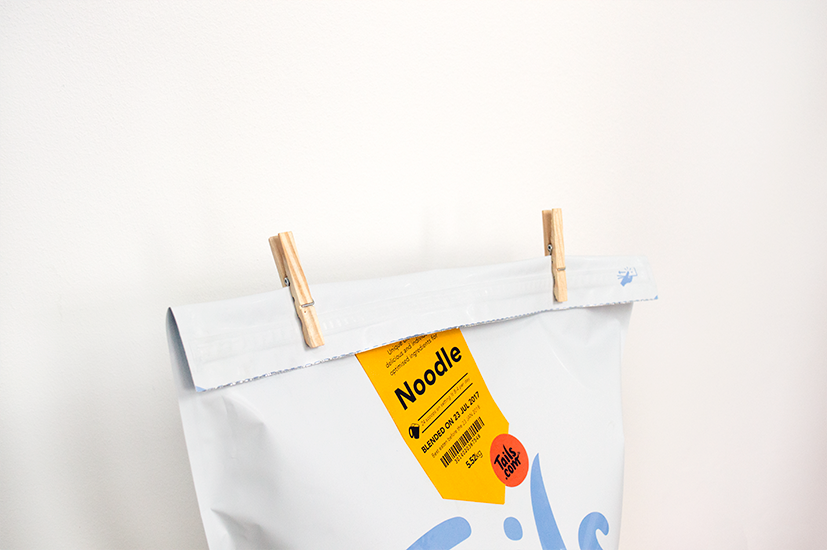 Slide your finger through the zipper – to keep it in good shape!
Our zippers are strong and can be quite tough to open by just pulling them apart. To keep the zipper working to make sure your dog's tailored kibble is fresh, open your bag by sliding your finger to part the zipper – wiggling it through the zip.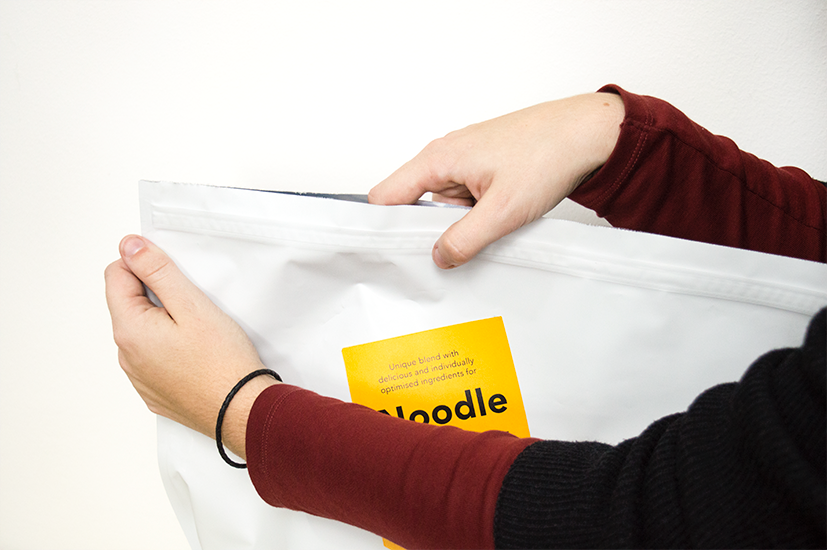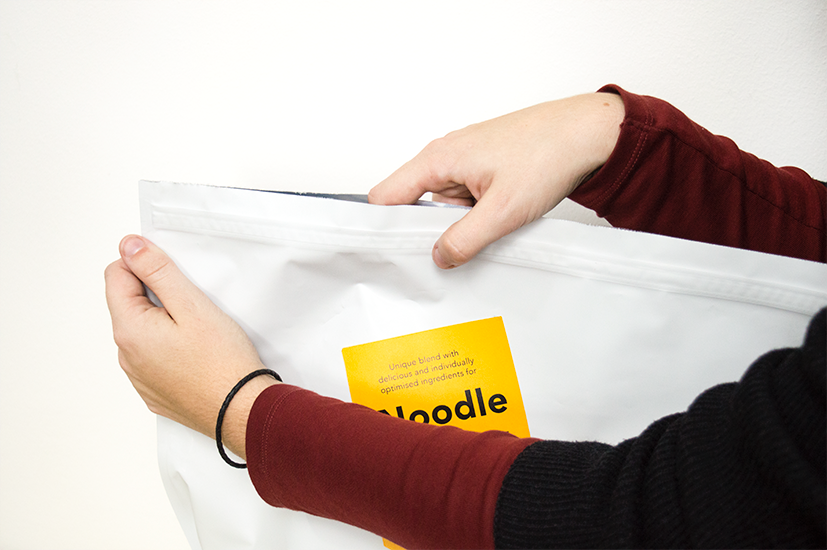 Now, is it dinner time yet?!