We all love to see our dogs enthusiastically tucking in to something they enjoy eating – except perhaps when it's poop.
Our Head Vet Sean explains why eating poop is a natural thing for puppies to do, but why it's important to tackle if your dog is older. He's also got some top tips to help you stop this off-putting habit once and for all.
What causes dogs to eat poop?
Despite how we might feel about it, eating poop can actually be comforting or rewarding for our dogs. They might eat their own, or another animal's poo because:
1) They're copying mum
A mother dog eats her litter's poo to keep their environment clean. When puppies see mum doing it, they often start doing it too.
2)
Competition
Young puppies compete for food with their littermates. They'll rush to eat anything they see before their brothers and sisters get to it – often scoffing down some poo in the process.
3)
Boredom
Just like humans, puppies eat when they're bored. If the only 'food' available is the perfectly snack-sized poop they did earlier, they'll happily eat that.
4)
Instinct
Dogs are natural scavengers – they'll eat anything that's a potential source of nutrients. It's an age old survival practice passed down from wolves, who are happy to tuck into the poop of herbivores – busting the theory that wolves and dogs are only meant to eat meat.  
5)
Hunger
If your dog's sufficiently hungry, they'll eat anything. Including – you guessed it – poop.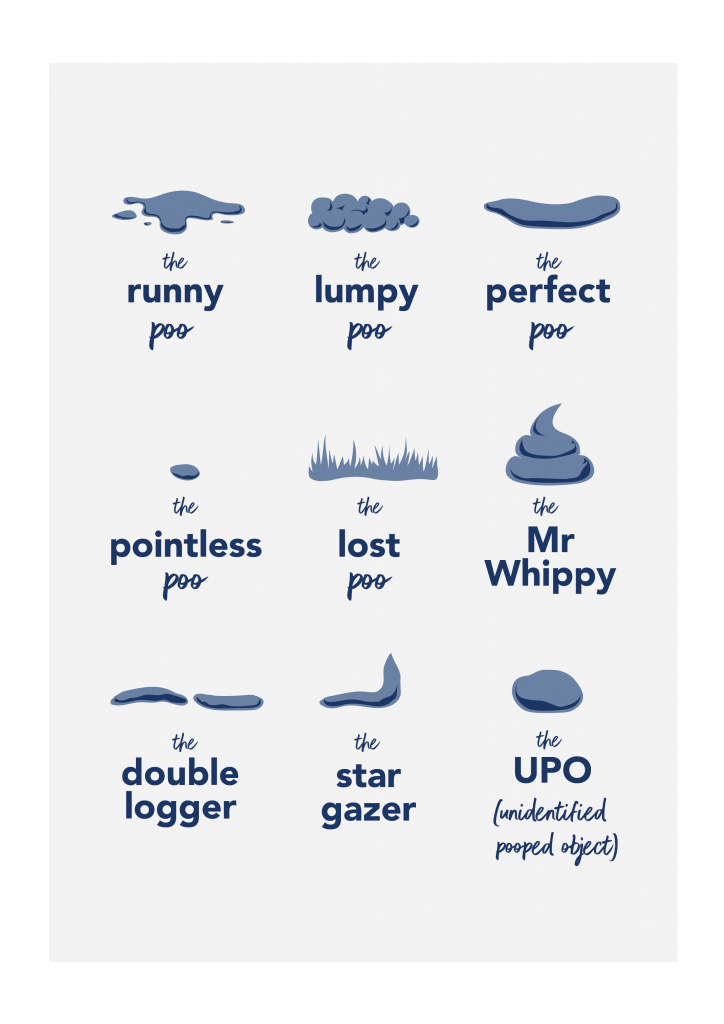 Does eating poop mean my dog is deficient in something?
You might have heard that dogs eat poop because they're looking for nutrients they're not getting enough of in their diet. But this isn't often true. Dogs eat poop for all sorts of reasons  – few of them nutritional. So if there's nothing else to make you think they aren't getting the right balance of nutrients, you don't need to make any changes.
What are the effects of my dog eating poop?
Eating poop isn't something you immediately need to visit the vet about. But it's worth bearing in mind that faeces can contain nasties that can make your dog – and your family – very unwell. The main reasons to stop your dog eating poop are:
1)
Germs
The bacteria in poop can play havoc with your dog's digestive system – vomiting and diarrhoea are common consequences.
If those germs transfer to you, it's a similarly unpleasant story – and those nasty bacteria are even more dangerous to children. If your dog has a taste for poo, say no to doggy kisses – especially on the face – and be even more diligent about washing your hands before eating.
2)
Parasites
Poop can contain parasites that are all-too eager to set up home in your dog's digestive tract. Worms are the most common one. If your dog has a tendency to eat poop, keep these unwanted pests at bay with regular worming treatments – ask your vet to recommend one that's best for your dog.
How can I stop my dog eating poop?
While eating poo is a normal part of puppy life, most dogs grow out of it by the time they're six months old. If your dog keeps it up beyond this, try these tips to help them kick the habit.
1)
Stay calm
If you run after your dog every time they track down some 'tasty' poo, you accidentally turn the situation into a game your dog will love – and want to play more often.
2)
Remove the opportunity
Pick up your dog's poo right away, so they never get a chance to even think about eating it. 
Need poo bags? Try our super strong biodegradable ones. 
3)
Keep their mind active
If your dog is eating poop out of boredom or frustration, you can cut down the habit simply by giving their brain other things to think about. Keep them occupied with toys and regular exercise, and try to avoid leaving them alone for long periods.
4)
Check their portion sizes
Could your dog just be hungry? Check the recommended serving size of their food to make sure you're giving them the right amount.
5)
Change the taste
As off-putting as it seems to us, dogs like the taste of poo. Change the taste and you take all the fun away.
If your dog's own poo is the problem, try adding a few pineapple chunks to your dog's dinner. Compounds in this tropical fruit make poo taste bitter and unappetising to dogs.
If your dog is eating other animals' poo, changing the flavour is a bit trickier, but can still be done. Here's how.
Pack a bottle of tabasco (or something else your dog won't like the taste of) when you head out.

Keep your eyes peeled for poo.

Get to the poo before your dog does – being as sneaky as you can so they don't see the competition as a great new game.

Add a few drops of tabasco on top

Voila! You've transformed the poo from delicious doggy treat to disgusting mistake.
Get this right enough times, and you've got a good chance of putting your dog off eating poo for life.
If you've spotted your dog or puppy eating poop, you're not alone. Once you're over the initial yuck-factor, it's an issue that can usually be tackled without too much trouble. If you want any extra advice, our veterinary team can help. Get in touch with them at hello@tails.com.