For some dogs, saying goodbye feels like the worst thing in the world. You're cruelly abandoning them! And never coming back! They're trapped forever! They miss you! We all hate leaving our dogs, but separation anxiety is a very real problem – especially after lockdown, when our dogs have become so much more used to us being around.
So if your usually happy and well-behaved dog starts getting distressed or destructive every time you leave them – they could be suffering from separation anxiety.
Here's what it is, when it starts, what causes it, and some great tips on how to tackle it.
Does my dog have separation anxiety?
It's normal for your dog to miss you when you leave. Separation anxiety is different – because the response is more extreme. Symptoms of separation anxiety in dogs include:
Barking, whining, howling or crying (the sort that neighbours will notice)
Pawing or chewing at doors, fences or their crate

Breaking toilet training 

Trembling or shaking

Panting or salivating

Overenthusiastic welcomes

Following you around (you've got a constant shadow)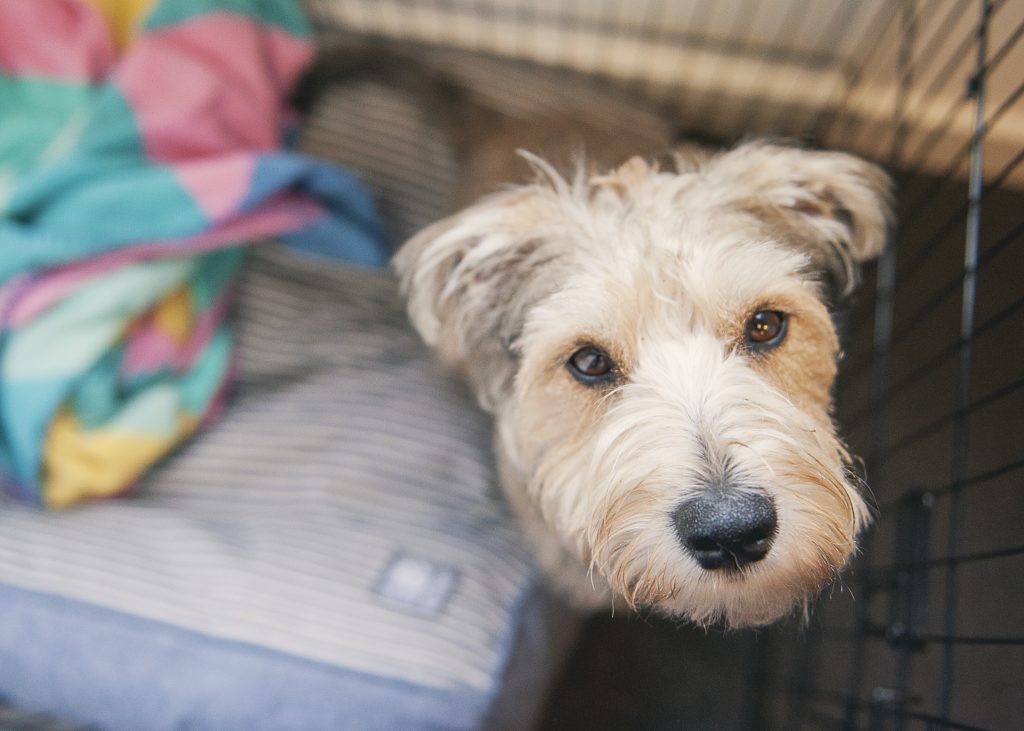 What is separation anxiety in dogs?
Separation anxiety is the name given to the distress some dogs feel when they're alone, or away from a person or dog they're close to. What's more it can start as soon as puppies are removed from the litter. Remember those sleepless nights listening to your tiny puppy howling when you brought them home? Puppy separation anxiety. Regardless of their age, here's how to create great habits and work towards a calmer, happer dog.
How do you train a dog with separation anxiety?
Easing your dog's anxiety starts with gently teaching them they can be OK on their own. Encourage independence from a young age, and resist the urge to have your pup at your side 24/7 when you first bring your dog home. 
Whether you're a puppy owner or your dog has suddenly started getting anxious, the key is to build up time they spend away from you. Do it gradually, so your dog doesn't realise it's happening – and doesn't get distressed.
Here's how to do it:
Start small. Leave the room and close the door behind you. Wait 30 seconds, then go back in. Repeat this over and over again until your dog doesn't even react. 
Over a few weeks, build up the time and distance you're apart:
1 minute – you outside the door
2 minutes – you in a separate room
3 minutes – you upstairs, your dog downstairs
5 minutes – you walk around the block, your dog stays at home
Yikes. You get home to find scratch marks on the door and a poop on the floor. And your dog looks guilty. Telling them off seems like an obvious response.
But unless you tell them off in the moment, your dog is unlikely to link the punishment with the 'crime'. That guilty look on your dog's face? Probably not guilt at all – dogs pick up our frustration and adopt the appropriate response. Despite appearances, the time they spent scratching the door is long forgotten.
Top tip: don't reward anxious behaviour
We know it's hard. You want to make them feel better. If you shower your dog with affection now their anxious behaviour gets attention – and that can make their anxiety worse.
Keep your focus straight ahead and don't give your dog attention until they're calm. Then shower them with affection as a reward.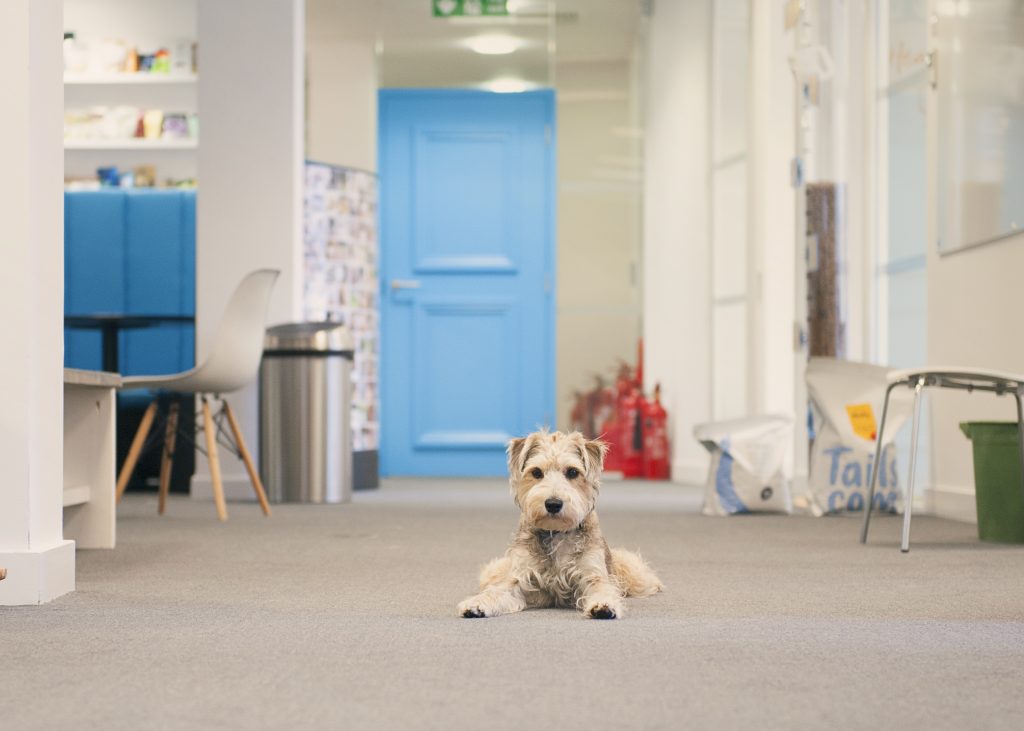 How else can you help a dog with separation anxiety?
Shoes on. Coat on. Keys in hand. Our dogs recognise signs we're getting ready to leave. Before long, those actions start to cause anxiety on their own. But do them often enough without going anywhere, and you'll disrupt the link in your dog's mind. No more anxiety.
Tire them out with mental and physical exercise

Occupy their minds and banish boredom with toys 

Rotate toys (2 a day is plenty) to keep them interested

Try calming products for dogs, like herbal sprays or pheromone diffusers

Talk to your vet about tryptophan – a building block for serotonin – can have a calming effect on dog anxiety

Ask for help.
Ask your vet, or ask a specialist. If your dog's anxiety is severe and all attempts to ease it don't work, a dog behaviourist will help. They can often spot seemingly small things that make your dog more anxious.
How long will my dog have separation anxiety?
Unfortunately it's not a quick fix, but with a bit of perseverance and a lot of patience, it should get better. You'll need to work on it over several months. But you're not in it alone, our veterinary and nutritional team has lots of advice on the blog.