Named after Cleo the Maltipoo (a total foodie fusspot, owned by Annabel's daughter Lara), this recipe is simple, yummy, and straight from The Happy Dog Cookbook – written by our Head Vet Sean and featuring Annabel Karmel.
If you've got a pooch even half as picky as Cleo, you'll know just how hard it can be to get them to eat the right things. So this recipe delivers on good proteins with delicious chicken, and gives them a touch of sweet apple at the same time.
These bite-sized treats only take 30 mins from start to finish and you'll need a food processor to get them to the right consistency. Paws at the ready? Then let us begin.
Ingredients:
600g skinless chicken thigh fillets, roughly chopped
1 small eating apple, peeled and grated
½ red pepper, diced
1 medium carrot, peeled and grated
20g dairy-free Parmesan-style cheese, grated
2 tsp chopped fresh sage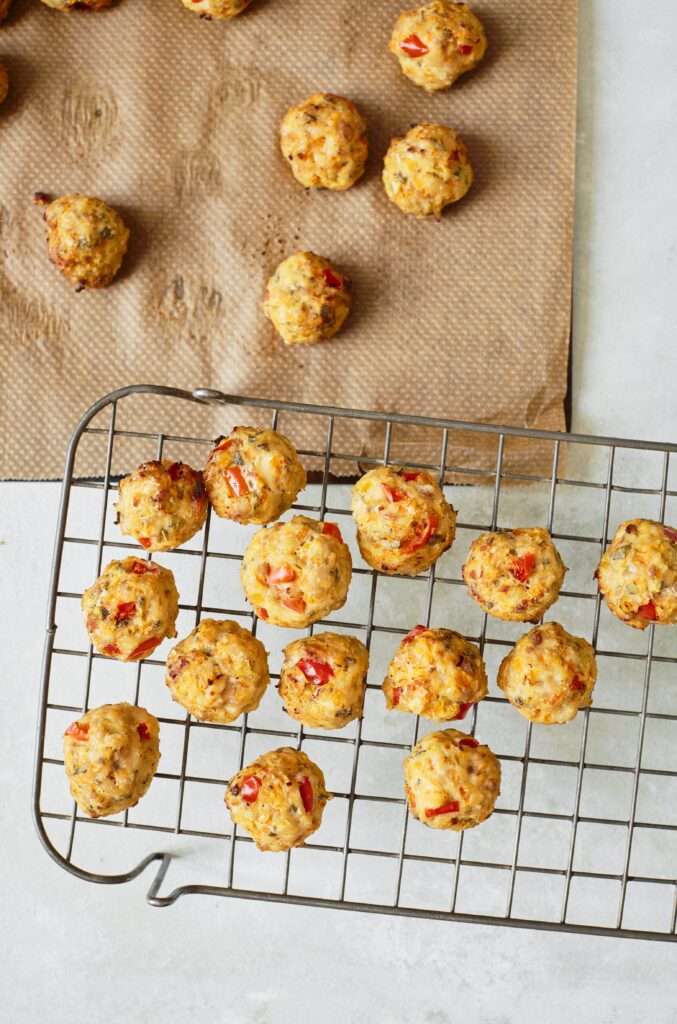 Method:
Preheat the oven to 200°C (fan)/gas 7 and line a baking tray with non-stick baking paper.
Put the chicken thighs into a food processor and whiz until finely chopped. Squeeze out any excess water from the apple and add to the processor along with all the remaining ingredients. Whiz again until the mixture comes together.
Shape the mixture into 30 small balls, each approximately 4cm in diameter. Place them on the prepared baking sheet. Bake in the preheated oven for 15 minutes, or until cooked through. Remove the tray from the oven and allow the balls to cool a little.
Store in an airtight container in the fridge for up to 5 days, or freeze for up to 3 months.
We hope your dog enjoys these treats as much as Cleo did! If you're thinking about making your own, don't forget to tag us on social media using the hashtags #tailsdotcom and #happydogcookbook
You can find us at:
Facebook: @tailsUK
Instagram: @tails.com_uk
If you'd like to buy a copy of the book, all profits go to award-winning charity StreetVet, which provides free vet care for the homeless and their pets, and it is ready to order now at Foyles.co.uk, Amazon and Waterstones.com.

Ready for more deliciousness? Treat your dog to 2 weeks free tailored dog food!