There's something magical about a winter holiday, and let's face it, it's even more special when the pooch goes with you. When your dog tags along too, there's no more worrying about who will look after them, or wishing they were with you while you're away.
According to Dogs Monthly, more than half of pet owners get 'separation anxiety' when they leave their dog to go on holiday. So it's not surprising pet owners often think about bringing their dog along too. Whether you're off to the alps for a spot of cross-country skiing, or staying on homeland in a cosy cottage, here are our top tips for winter holidays with dogs.
Can you take your dog on your winter holidays?
You can absolutely take your dog with you. In fact, having a dog is the best reason to stay on homeland and explore a wintery UK. So forget the stress of flying abroad, and take a winter break closer to home with your pooch by your side. Getting all snuggled up by a log burner after a day exploring the British countryside sounds like utter bliss! Wouldn't you agree?
But there are a couple of things to bear in mind before you head off on your travels to ensure the safety of both you and your pooch. It's a good idea to double check your accommodation is dog friendly and has a secure outside space so they can go to the toilet. And make sure your dog has all their usual comforts from home so they have a stress-free journey and settle in without a hitch.
Related blog: 5 ideas for a winter's day out with your dog
5 winter safety tips for dogs
Protect your dog's paws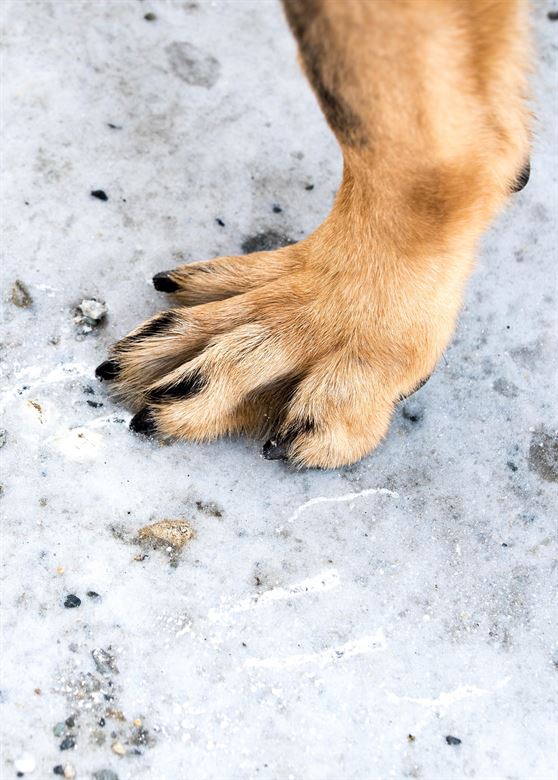 Your dog's paw pads are pretty robust, but exposure to ice and snow for long periods can cause cracked, chapped and itchy skin. The salt we use on roads is also an irritant and can cause chemical burns if left on the skin.
So when it comes to dogs and snow, be mindful of your pooch's paws. Consider using booties or a protective paw balm. If you've been walking over salt, wash their paws down when you return home. Be sure to check their paws regularly while out and about, and avoid staying out for long stretches at a time.
Keep them warm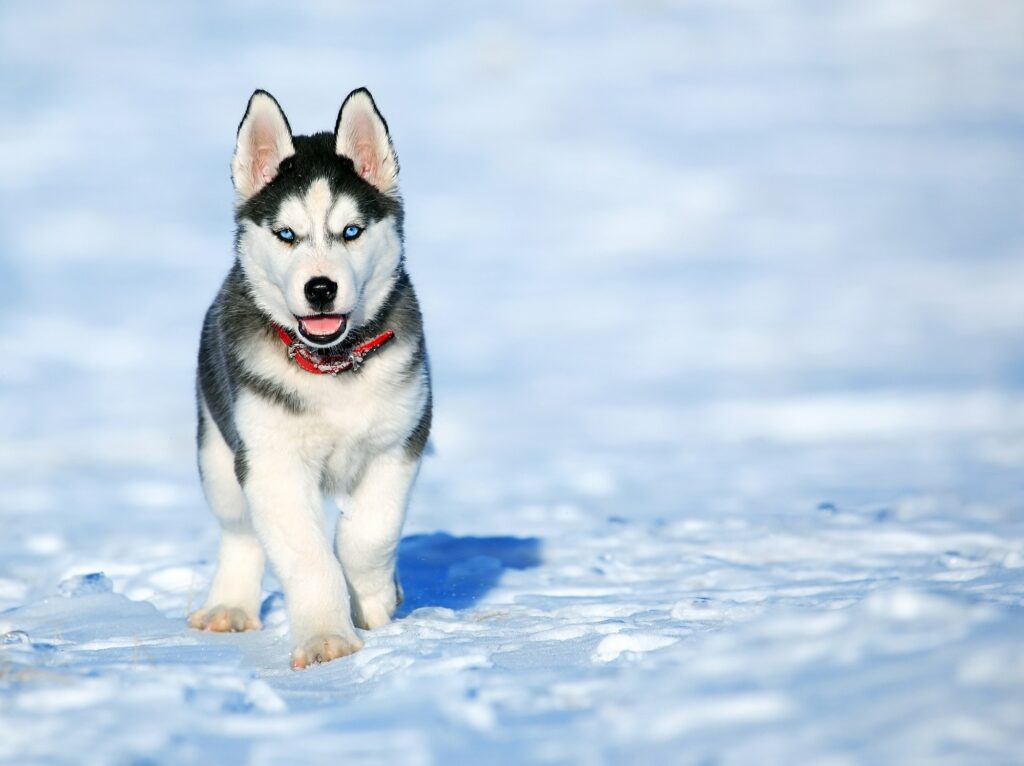 The safe temperature to walk dogs in snow really depends on breed and size. Some breeds such as huskies, malamutes and akitas are made for wintery weather. Smaller pups and short-haired breeds lose heat much quicker than larger dogs and will be at higher risk of hypothermia.
As a rule of thumb, when temperatures are low single figures and below, always wrap up warm. Keep your dog nice and toasty in a fleecy, waterproof coat. For anything below -4 degrees, avoid prolonged activity and keep a close eye on your dog outdoors.
Carry a first aid kit 
Always carry a first aid kit if you're exploring any wintery wonderland with your dog. If accidents happen, it'll be just as useful for treating your dog as it'll be for yourself.
Keep leg fur trimmed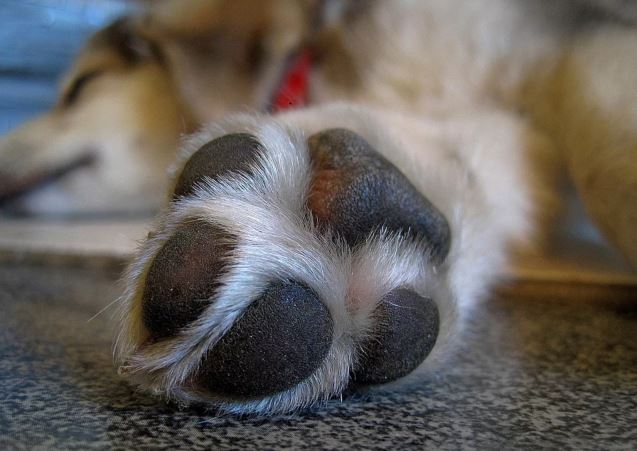 Excess fur on your dog's legs can gather snowballs. These can be very cold and uncomfortable, leading to skin irritations. Trim your dog's fur around their legs before you go away to avoid snow and ice accumulation.
Stay away from frozen lakes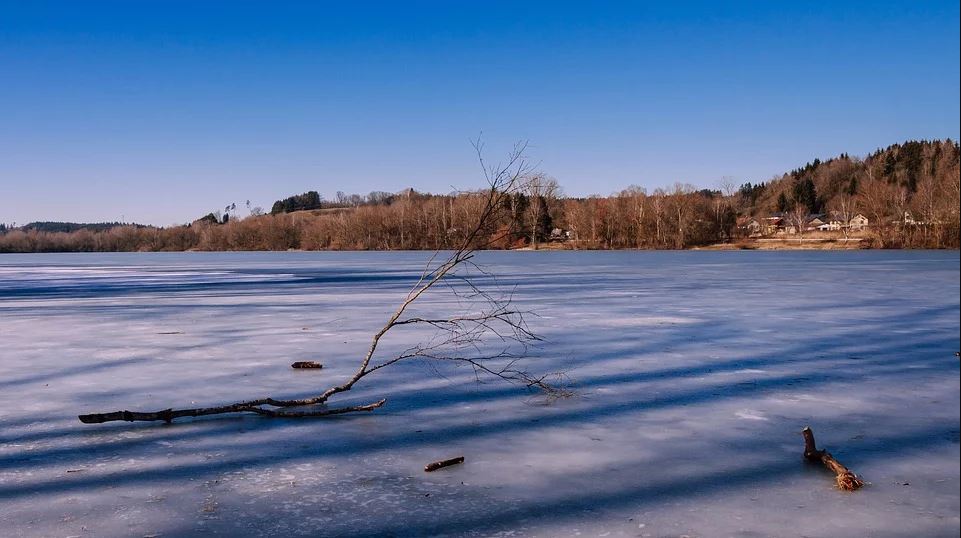 The ice over frozen lakes and rivers may not be thick enough to hold you or your dog's weight. Pay attention to any warning signs in vast open areas and take the long way around. Always keep your dog on a lead so you can guide them to safety.
If your dog does fall through, don't be tempted to save them yourself as you could break the ice further. Try calling your dog to you, then call emergency services immediately.
Related blog: 10 hazards to be aware of during the winter