Meet Diesel ?
Diesel is an Australian Cattle Dog crossed with a Poodle – and he's a self-confessed foodie! We've been feeding Diesel his tasty tails.com food for about 12 months now, and since we've transitioned he's so much healthier – not only has tails.com helped my dog lost weight, but his coat is softer and shinier.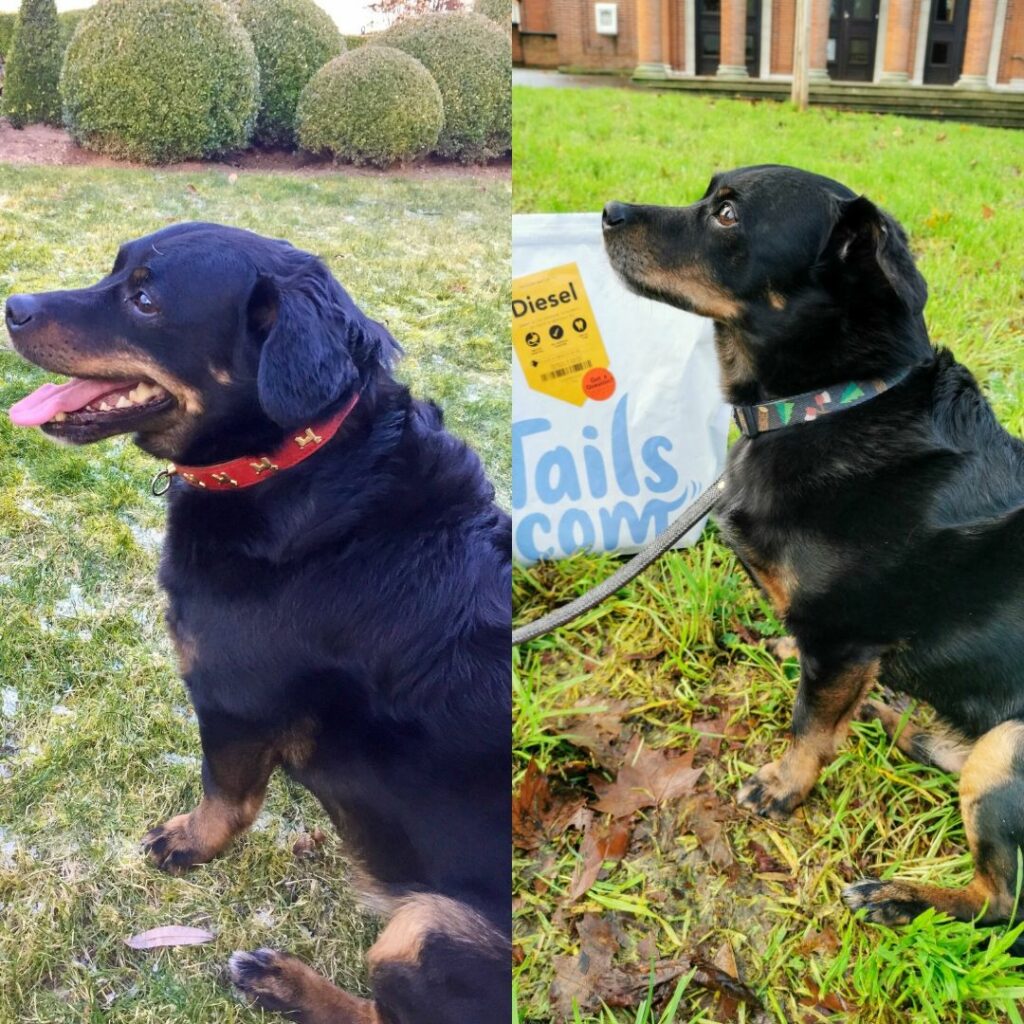 What led to Diesel's overfeeding
We'd always found it difficult to know exactly how much to feed Diesel. Every dog food recommends a different amount, but because Diesel is a mixed breed, there weren't any breed specific foods for him. We felt like we were guessing how much to feed him and we ended up keeping his bowl full all day – which led to overfeeding and weight gain.
Tails.com – the solution to our problem
In January 2019, we moved to London from Belgium and as a first port of call, took him to the vet. At that point, he weighed 16kg and we were told he needed to lose at least 4kg for his health. Poor Diesel's joints were sore, and sometimes he would get really stiff and start limping when he got out of bed. It was really upsetting as an owner to be told that your dog is overweight – and to know it's something you're in control of – but we knew we had to do something to help Diesel.
Luckily, we found tails.com, and since signing up everything has been so easy! You get your own scoop and they tell you exactly how much to feed each day, so we don't have to worry or guess as the hard work is all done for us.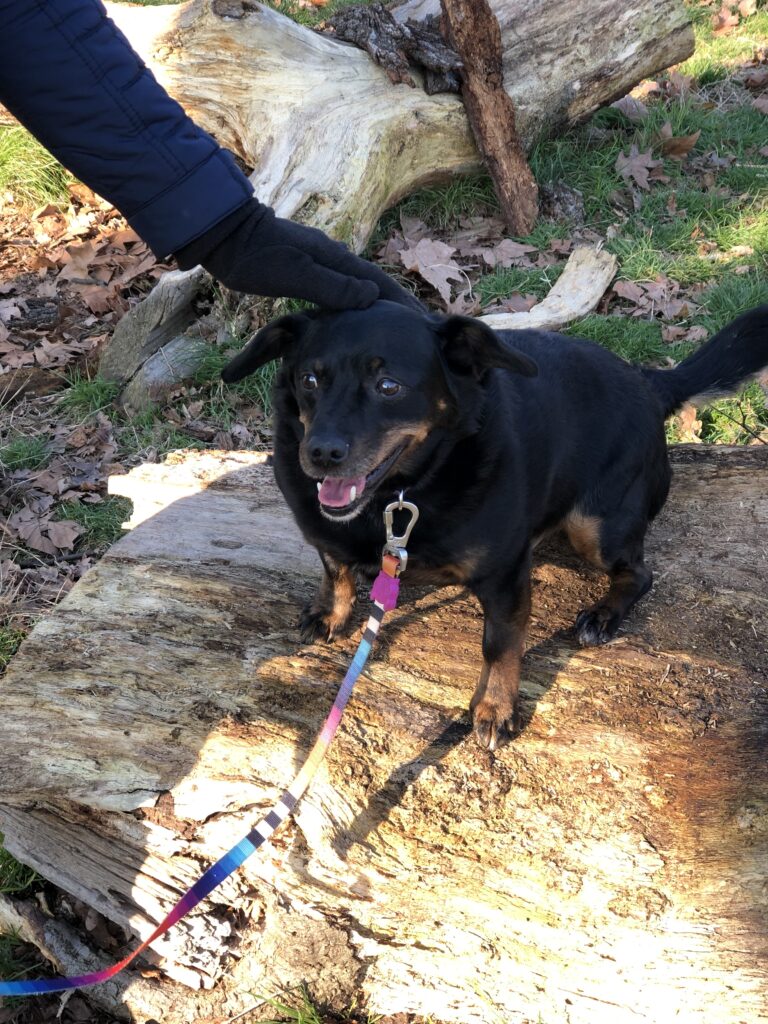 Diesel's weight loss with his unique recipe
We told tails.com that Diesel needed to lose weight, so they created a special recipe for him that would give him lots of support as an older dog, as well as helping him to lose weight through diet and portion size.
The great thing with it being online is how easy it is to update Diesel's profile. We updated his weight after regular vet check-ins which meant tails.com could adjust his feeding plan to make sure he was getting towards his goal weight. Overall, this has helped him lose over 3kg, meaning a much healthier and happier Diesel! I'm not sure how we would have managed without the great support from tails.com.
Diesel's A La Carte Menu ?‍?
Diesel's daily diet is made up of dry food, wet food and treats from tails.com (we also order poo bags with each order which is really handy) and it all gets delivered straight to our door every month. It's great as it means we don't need to keep popping to the shop for different bits, and we love that they work out how much of each he should be eating a day, even with treats, so he can still enjoy a little something special even when he's trying to slim down. Diesel's such a foodie so it's nice knowing that we don't have to restrict him to having just dry food – I'm pretty sure he'd raid the kitchen cupboards if we tried!
At first he was on a salmon recipe, which he loved, but as an older dog with teeth problems some of the kibble ended up being a bit too big, so he'd leave them in the bowl. We got in touch with tails.com and they quickly changed his recipe to include chicken because it uses smaller kibble – he still loves it just as much and now there's always an empty bowl!
He still gets so excited when we open his food cabinet and he literally jumps for joy when he sees his tails.com bag! It's so great to see him enjoying it so much; he licks his bowl clean every time and will often go back to check if anything has magically reappeared (spoiler: we've learnt from that mistake!).
An unexpected benefit… ?
One thing that's really changed – and is definitely only acceptable to talk about as a dog owner – is his poo. Before he wasn't what you would call regular… but tails.com food has really helped with this. We feed him at the same time each morning and evening and we've got his poo times down to a fine art – so neither of us have to worry about him having an accident when we're on the train, as Diesel is a city-slicker and commutes in with us every day.
Diesel is a completely different dog since we started using tails.com. He's so much happier, his energy levels are up, and he's back to enjoying walks and play time, just like when he was younger. It's helped him to lose the weight he needed and he's so much healthier now – it makes us so happy to see him enjoying life again, and I know he's grateful too!
Thank you tails.com!