With the latest COVID-19 update we're now allowed to get out and about for longer with our dogs. Which means there'll be lots of wagging tails and excited pups up and down the country. And there's no better way to spend that time than by exploring the best our UK cities have to offer. But before you do head off on a road trip with your pooch, always ensure you keep safety in mind and follow the COVID-19 guidelines for that area.
And if you're looking for great spots to walk your furry friend in Cardiff and the surrounding area, you'll be spoilt for choice. Away from the hustle and bustle of the city centre are hidden gems and wildlife havens just waiting to be explored. Here are our top picks for the 5 best dog walks in Cardiff and the surrounding area. 
Whitmore Bay Beach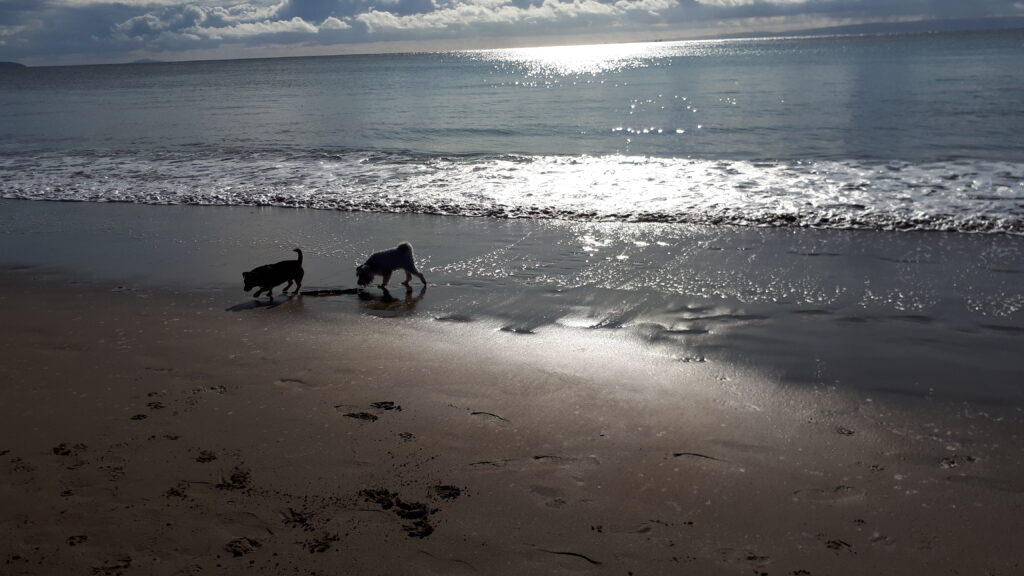 This beach was made famous across the world though the much-loved Gavin and Stacey show. Whitmore Bay Beach is more widely known as Barry Island Beach, and offers a long sweeping stretch of golden sand. It's the perfect place for your pooch to let loose and meet new friends. You can even extend your walk by heading left along the path to Jacksons Bay, or explore the cliff tops to the right.
With its classic seaside promenade with cafes, restaurants and amusement park, it's a real treat for the senses. There are also plenty of dog friendly cafes where both human and pup can grab a bite to eat.
Roath Park
Roath Park is a long, narrow Victorian park that spans 130 acres of beautiful gardens, café, adventure playground, and a 30-acre man-made lake. With a path that wraps around the entire lake, it's a popular walking spot amongst dog owners. And there's a great little café to grab an ice cream too. With the Roath Park playing fields attached, you can finish up with a game of fetch to let Fido stretch their paws.
Tredegar House
Tredegar House is an iconic 17th century home that's part of the National Trust scheme. Dogs aren't allowed to explore the house itself, but they are allowed into the gloriously maintained gardens on-lead. But the surrounding parkland is where the real fun begins, as it's free and open for our four-legged friends to frolic and explore. With its expanse of grass, woodland areas and lake, it's no wonder this is a popular spot for dog pawrents.
Cardiff Bay Barrage
Cardiff Bay Barrage is a manmade walkway that connects Penarth to Cardiff Bay. It really is a stunning stroll across the water looking over Cardiff Bay and beyond. The barrage itself offers a great opportunity to give your pooch some time to run free. But before you reach the cafes, bars and restaurants, you'll need to pop your pup back on-lead. Cardiff Bay is a great place for a gentle stroll, sightseeing and to perch up for lunch too.
Cosmeston Lakes
Cosmeston Lakes includes over 100 hectares of parkland, lakes and woodland. It's a walking paradise for dogs and their humans. You can take a shorter 30-minute walk around the vast lake at the front of the park. Or take a longer route and go exploring across fields or through woodland. Your options really are endless. And when you're just about ready to go home, you can grab a drink or a snack at the café. The perfect way to end the day.