Diners across the UK are set to receive a 50% discount on their meals throughout August through the Government's 'Eat Out to Help Out' scheme. And the long-awaited list of restaurants participating has finally been released. 
Restaurants who sign up to the Eat Out to Help Out scheme will automatically deduct the percentage from your food bill (including non-alcoholic drinks) on Mondays, Tuesdays and Wednesdays only – so you don't need a voucher with you to take part.
You can only get a maximum of £10 off per diner (which does not include alcohol) but there is no limit to how many times you can make use of the offer throughout August.
As part of their new Dog Difference Report, we have compiled a list of the dog-friendly restaurants offering the discount near dog-friendly Battersea Park in London. 
Battersea Park is Green Flag approved and dog-friendly, making it the perfect place to enjoy a long walk before making your way to one of the dog-friendly pubs and cafes in the list. Best of all, you and your loyal companion can dine out together for less! 
Here are the top places to go with your dog in tow:
Putt in the Park
0.00 miles away from Battersea Park
Battersea Park, Albert Bridge Road, SW11 4NJ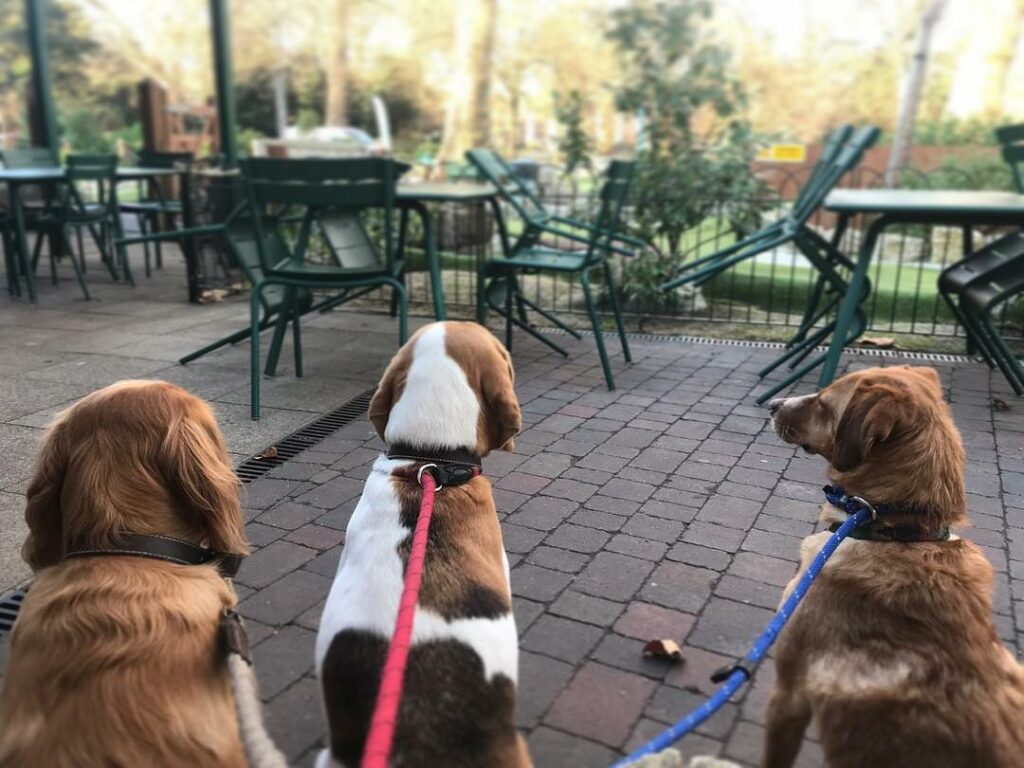 Putt in the Park has become hugely popular with great food, great service and of course mini golf. They have ensured that each hole is equipped with tunnels, jumps and bridges and even better the mini gold is suitable for all ages.
Plus, they are dog friendly so you and your pooch can enjoy a day out of eating tasty food, refreshing drinks and a round of mini golf. 
Wright Brothers Battersea
0.38 miles away from Battersea Park
26 Circus West, Battersea Power Station, London, SW11 8NN
Situated beside the iconic Power Station, Wright Brothers Battersea is a neighbourhood restaurant with an open style kitchen and riverside terrace. The kitchen features a Josper charcoal oven which seals and enhances the natural flavours in seafood and meat. Marble tables and bespoke leather banquette seating gives the restaurant a fresh yet classic feel. There is also an elegant private dining room which can seat up to 24 people.
Even better, the restaurant is dog-friendly and allows well-behaved pooches to join their owners for a spot of food after a long walk in Battersea Park. 
Megan's at the Power Station
0.38 miles away from Battersea Park
27 Circus West Village, London, SW11 8NN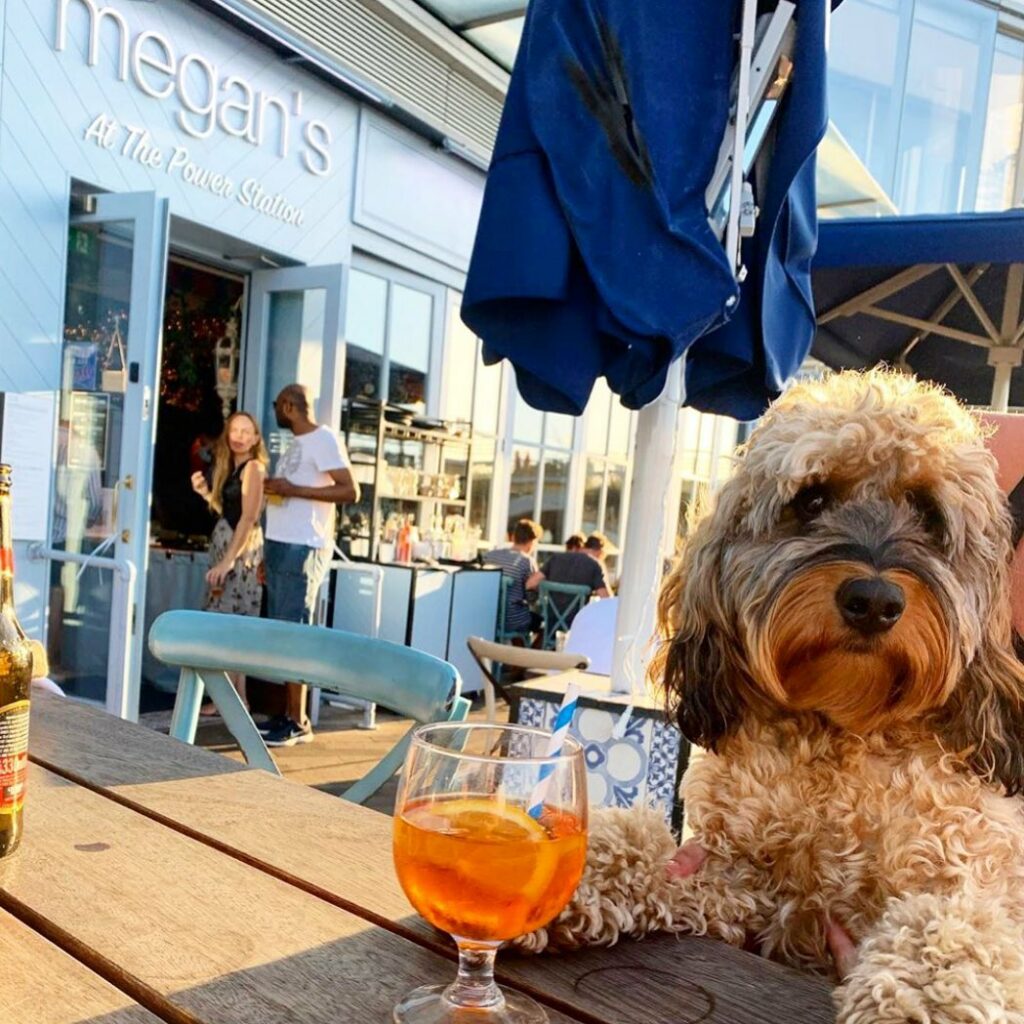 With an Instagram-friendly interior and an 'all dogs welcome' policy, Megan's is a popular spot for a bite to eat.
Come evening time, diners can tuck into deconstructed kebabs and sourdough pizzas.
Plus, the selection of coffees and cakes on offer makes for a perfect morning pick-me-up.
Your pooch will feel right at home at Megan's with a comfy dog bed available, treats and water bowls. 
Cinnamon Kitchen Battersea
0.41 miles away from Battersea Park
4 Arches Lane, Greater London, SW11 8AB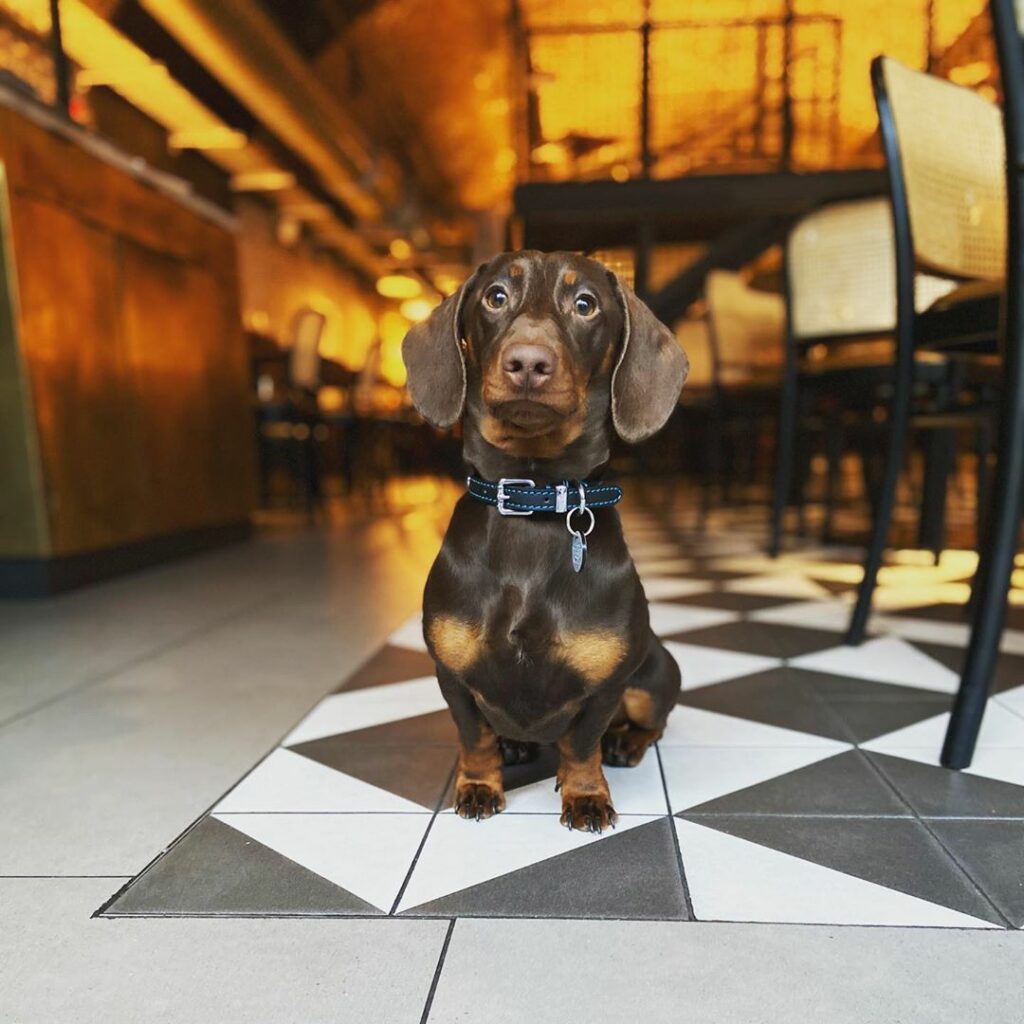 If you and your four-legged friend are in the neighbourhood, make sure you stop by for a bite to eat and a doggy treat at the Cinnamon Kitchen.
The restaurant is a relaxed all-day dining concept, specialising in modern-Indian cuisine with British influences using innovative cooking techniques. The restaurant is open every day for lunch and dinner as well as cocktails and light bites.
Tapas Brindisa Battersea Power Station
0.44 miles away from Battersea Park
25 Circus Road West, Greater London, SW11 8EZ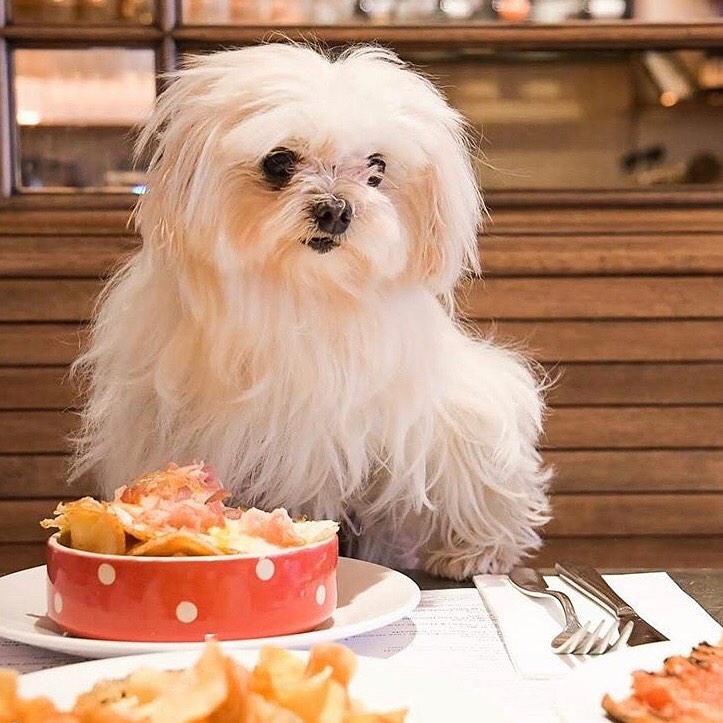 Brindisa Battersea is a dog-friendly restaurant and they even have a dog menu with pooch tapas and treats on offer to spoil their four-legged guests. At the time being dogs are only permitted on the terrace due to social distancing in the restaurant.
For pet parents the restaurant has plenty to offer with the finest ingredients sourced from all across Spain and it's islands. Seasonal tapas and bar snacks sit alongside a line-up of artisanal plates from their devoted cured food counter offering meats, cheeses, and fish, reminiscent of the markets stalls of Spain.
Draft House Westbridge
0.64 miles away from Battersea Park
74-76, Battersea Bridge Road, Greater London, SW11 3AG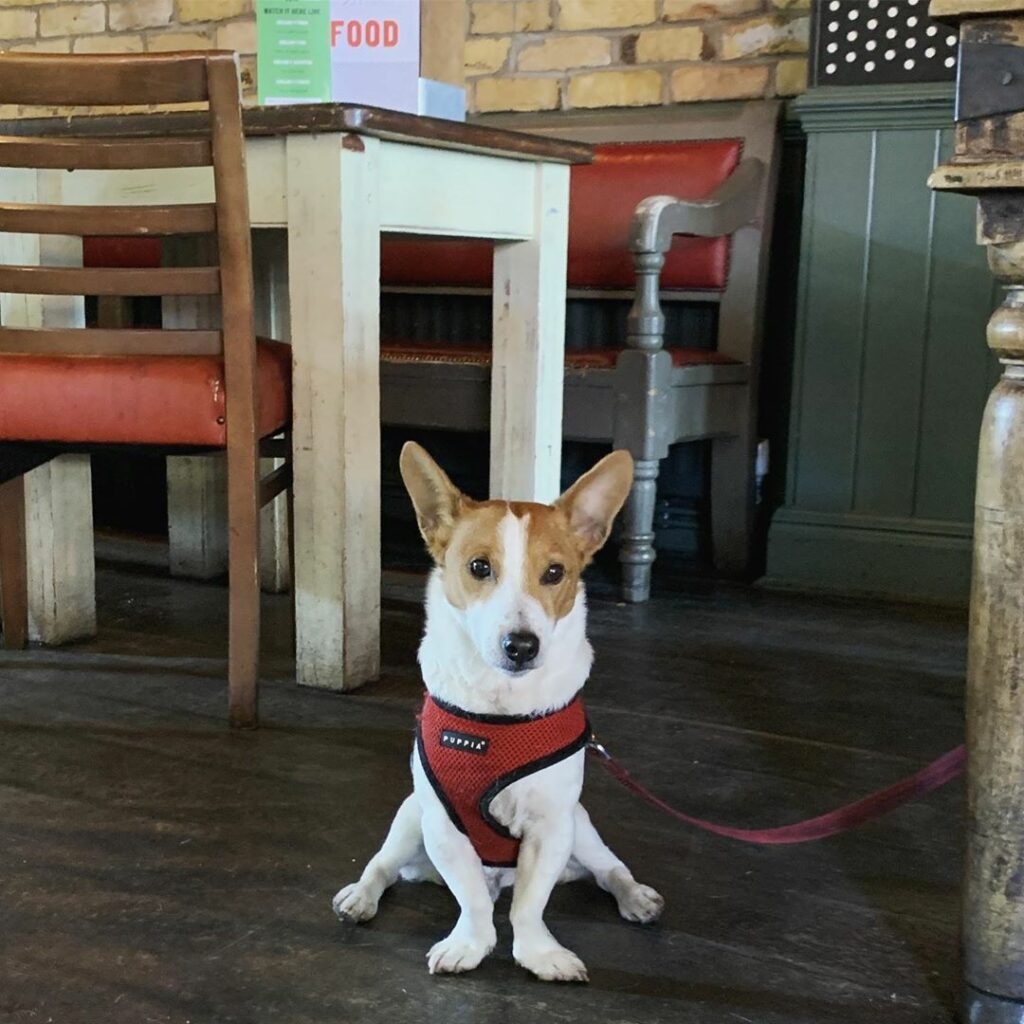 Westbridge is a local pub serving up food and a vast array of tipples to tickle everyone's taste buds. With two plant-filled gardens and a couple of funky private rooms for hire upstairs, this pub is the perfect spot to unwind in. Plus bring your pooch along to enjoy the fun as this place is super dog friendly.
The Latchmere
0.71 miles away from Battersea Park
503 Battersea Park Road, Greater London, SW11 3BW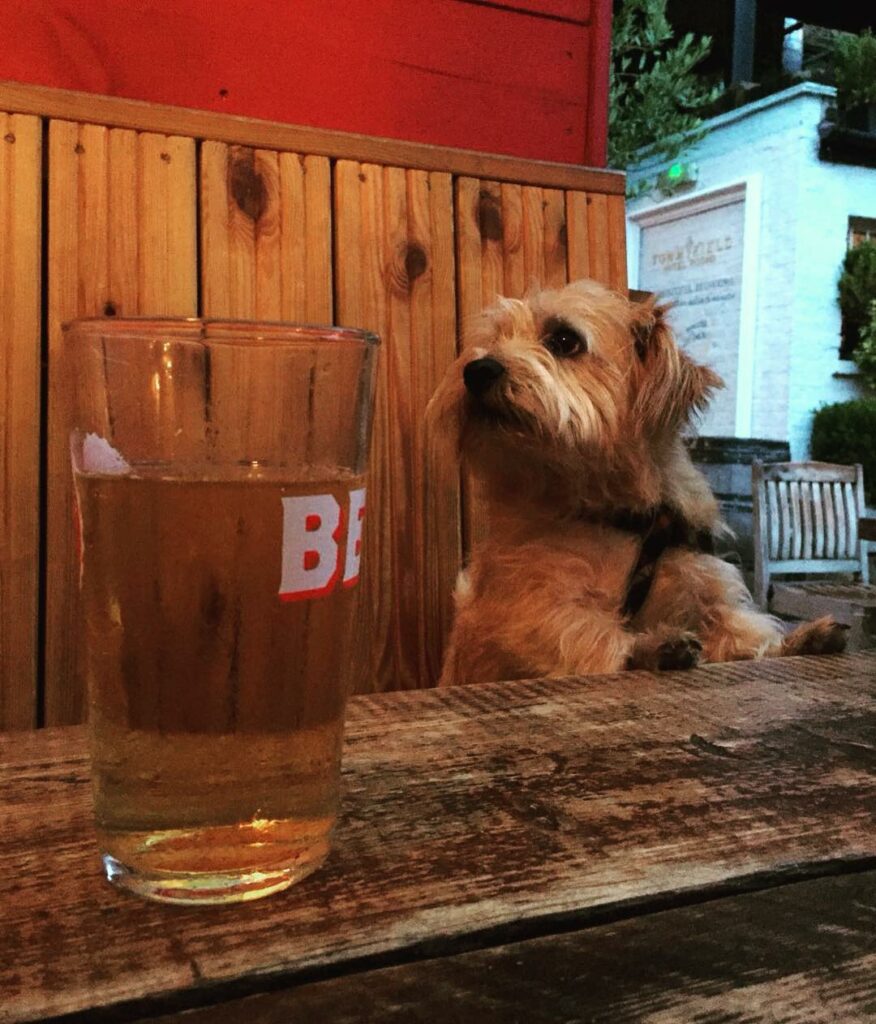 A giant gin balloon takes pride of place on the bar which will serve hand-crafted spirits, elegant cocktails, award-winning ales and a bottle of wine to match any kind of day.
The food menu showcases the best ingredients from across the British Isles with meat from the highest quality suppliers. Their Sunday roasts are free-range, the fish is sustainably sourced and their vegan and vegetarian dishes could convince the staunchest of carnivores.
Plus, the pub is super dog friendly and will provide your pooch with a water bowl and some doggy biscuits.
The Farmers Mistress
0.82 miles away from Battersea Park
The Farmers Mistress, 300 Battersea Park Road, sw11 3BU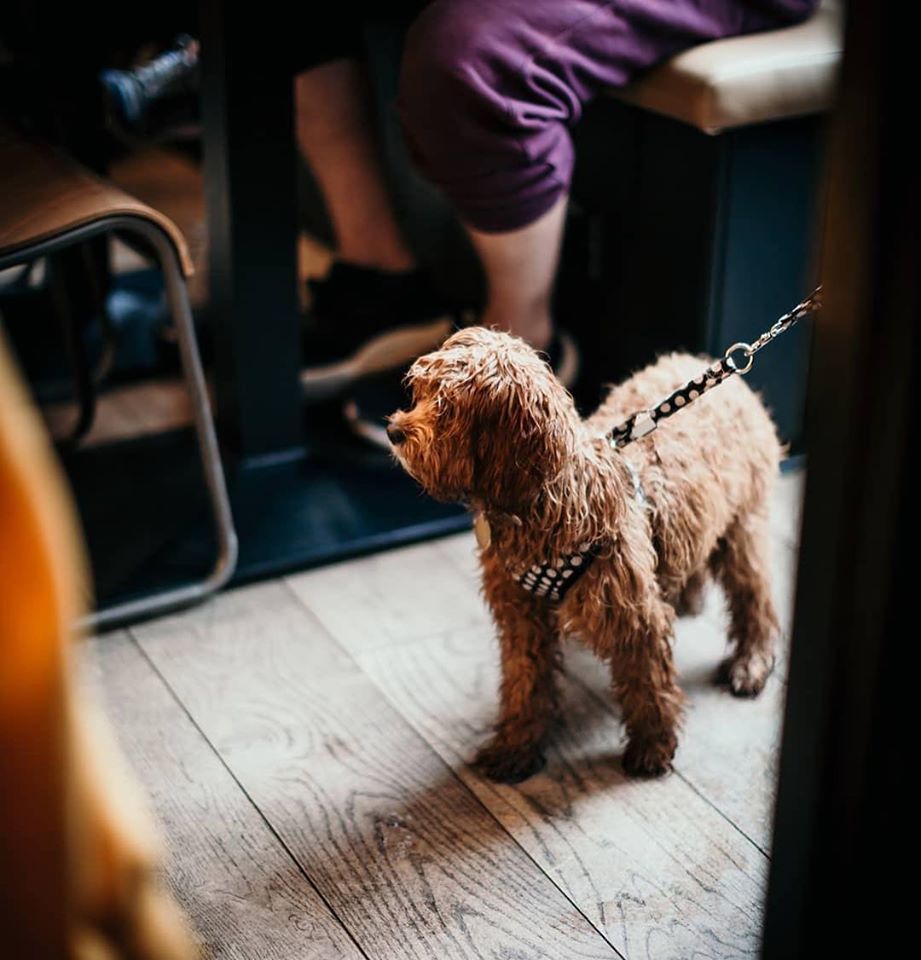 At the Farmers Mistress they love seeing the local fluffy faces of London so don't forget to bring your pooch along.
This independent eatery in the heart of Battersea also has lots to offer for two-legged guests also with natural, wholesome, nutrient rich yet indulgent dishes on offer.
LINNAEAN
0.88 miles away from Battersea Park
2 New Union Square, Greater London, SW11 7AX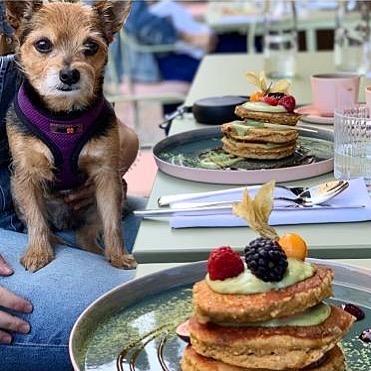 Linnaean is a domain that brings together three kingdoms: health, beauty, lifestyle. A health-focussed cafe, medically informed beauty treatments and a lifestyle boutique that promotes balanced living.
The restaurant endeavours to nourish guests in a deeper way using local and global ingredients sourced for both excellent taste and health benefits. Their plant-rich menu changes with the seasons.
Plus they are dog-friendly so you can bring your pooch along and they can explore the beautiful green oasis garden. 
The Woodman
0.91 miles away from Battersea Park
60 Battersea High Street, Greater London, SW11 3HX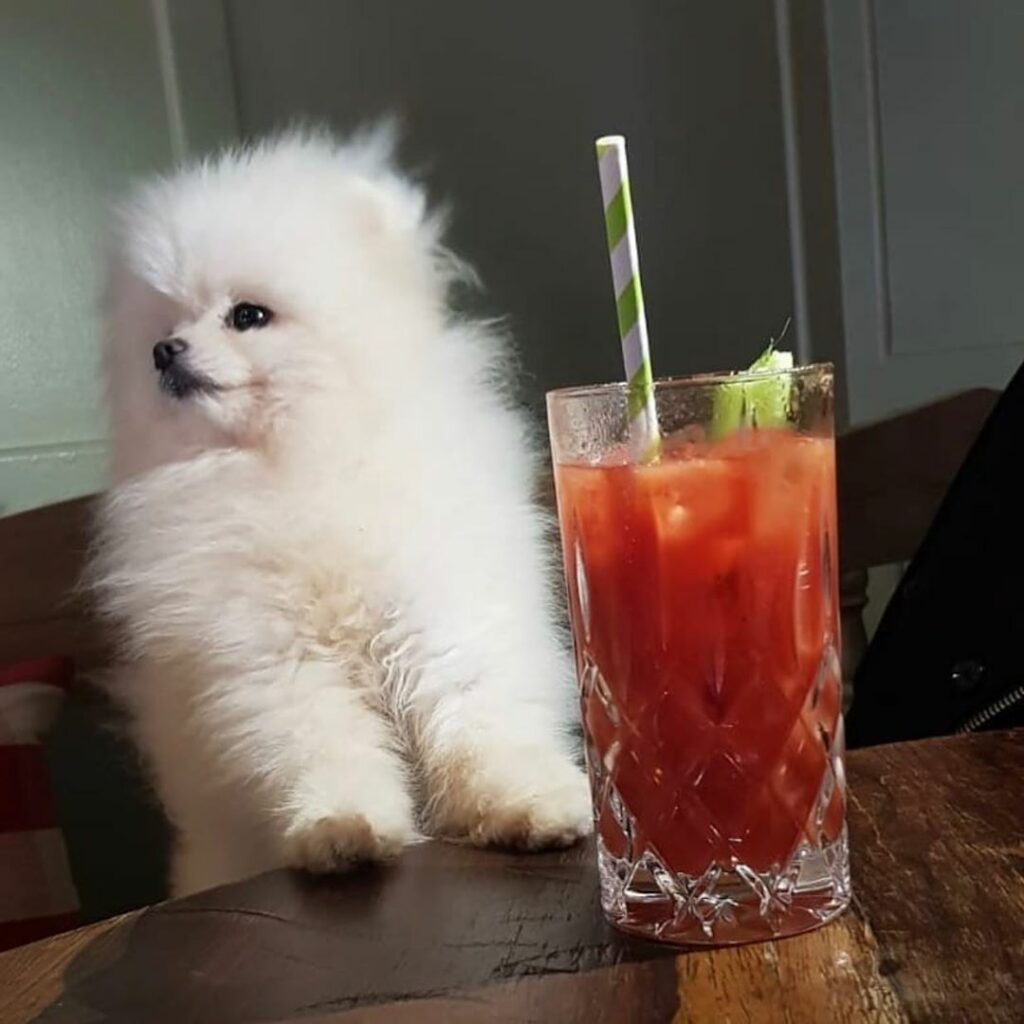 The pub combines the authentic old style decor with 21st Century eating and drinking. This is because where possible they prefer to serve their guests at the table and offer bar service for those wanting a more traditional experience. With a high quality menu where you can choose to share a platter with friends or enjoy an intimate meal with loved ones this place has a relaxing atmosphere to unwind.
As the pub is dog-friendly why not relax by the fireplace with your pooch on the old Chesterfield sofas surrounded by beautiful oil paintings or enjoy a drink in the award winning outdoor covered lounge.
London House
0.91 miles away from Battersea Park
7-9 Battersea Square, Greater London, SW11 3RA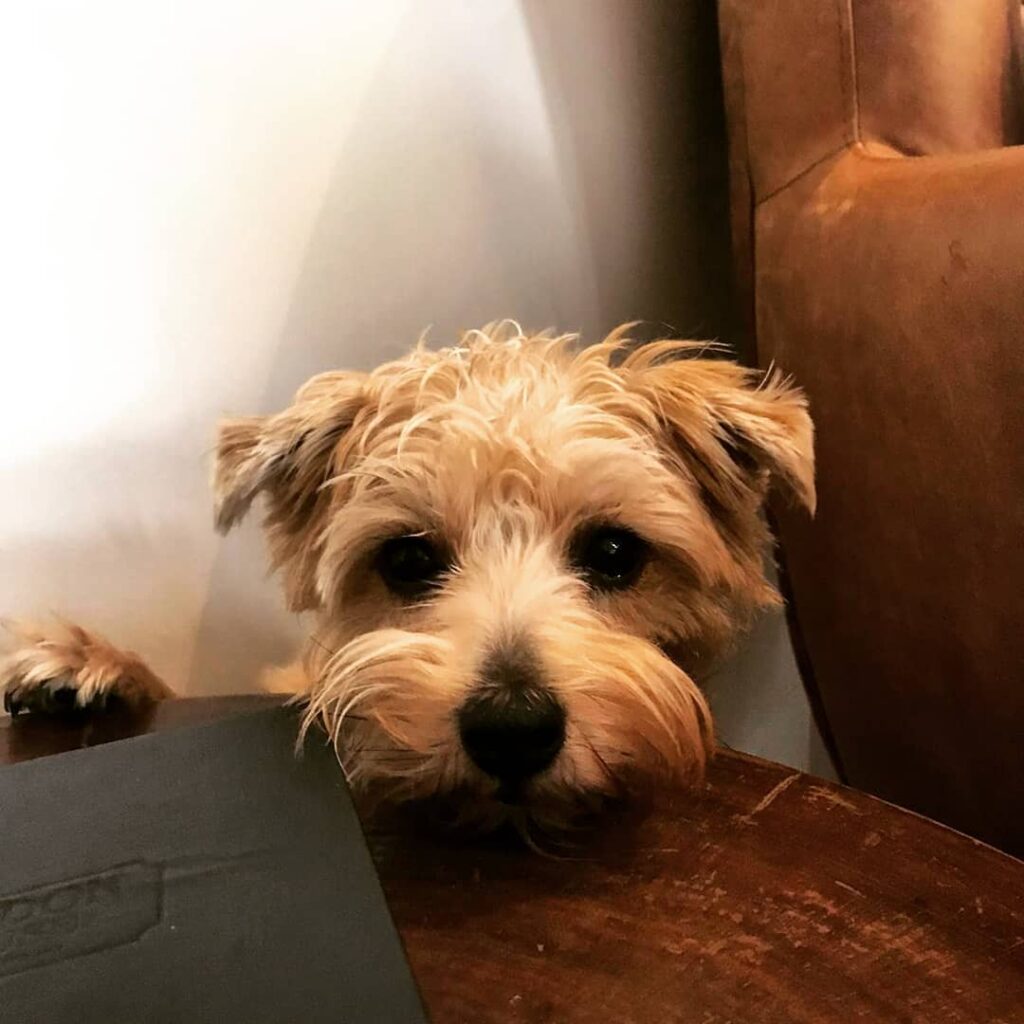 Battersea is known for its leafy parks and charming community, and tucked away in its heart is London House. A local neighbourhood restaurant for catching up with friends, treating the family, making a date night, or just looking for a break from the office, you'll find what you need here.
Plus, they have also earned a reputation as being one of the standout dog friendly London restaurants too, so when you bring the family, you don't have to worry about leaving your dogs home alone.
Sendero Specialty Coffee – Clapham
0.98 miles away from Battersea Park
2 Lavender Hill, Greater London, SW11 5RW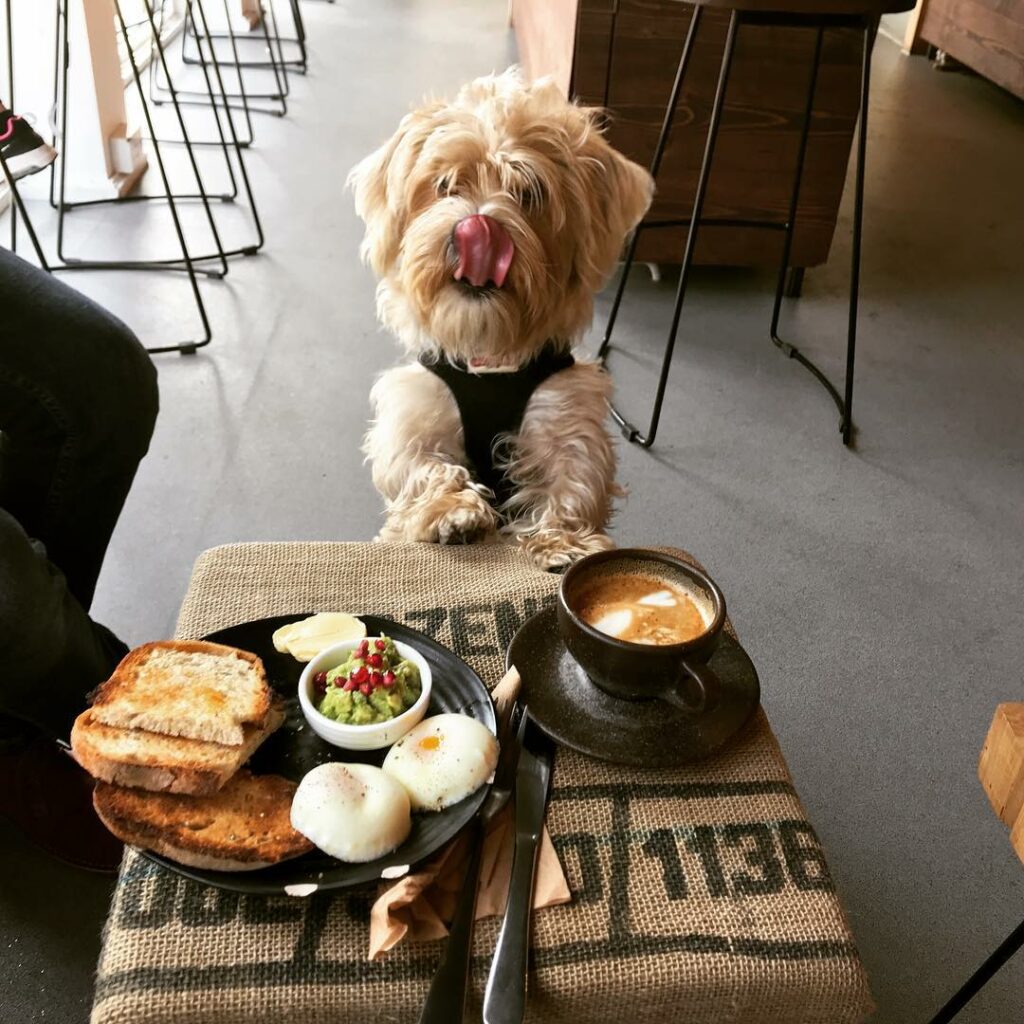 A lovely relaxed atmosphere to enjoy a speciality coffee and a bite to eat with an array of food options. Plus, lots of sweet treats to choose from for those wanting to satisfy their sweet tooth.
The coffee house is also dog-friendly so you and your four-legged friend can enjoy a spot of lunch together.
The Alchemist Embassy Gardens
1.04 miles away from Battersea Park
1 Ponton Road, Greater London, SW11 7BD
The home of speciality cocktails, the bartenders create every cocktail with an obsessive eye for detail, orchestrated to add a devilish dash of theatre for guests at Embassy Gardens. All you have to do is watch as the molecular magic unfolds before your very eyes.
Enjoy classic worldwide dishes from the menu but of course they'll have an alchemist twist on them.
Plus, if you feel guilty leaving your furry friend at home bring them along to experience the magic as dogs are allowed in the outdoor seating area. 
Battersea Brewery
0.41 miles away from Battersea Park
12 Arches Lane, Greater London, SW11 8AB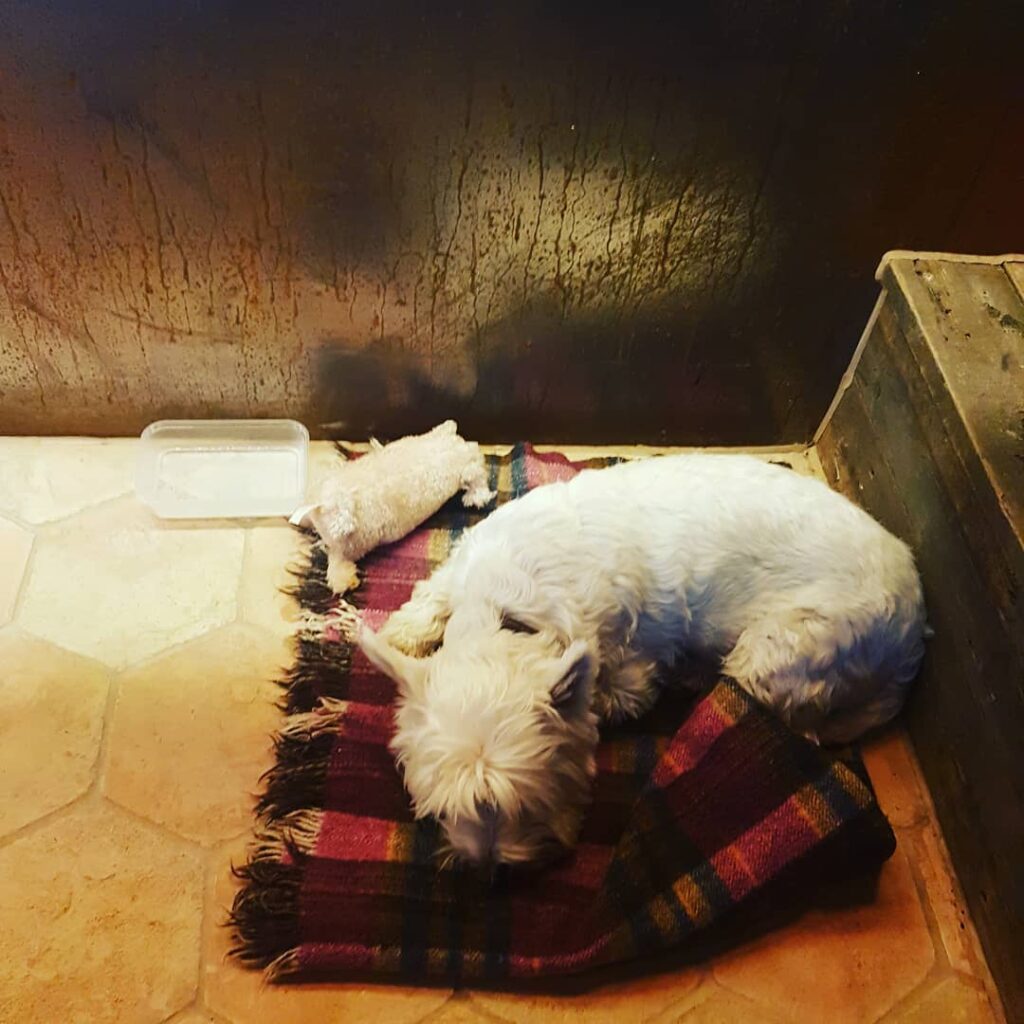 Situated at the iconic Battersea Power Station, Battersea Brewery is dedicated to creating amazing beers in South West London. With a taproom on site, the beer can't get any fresher as it's pumped directly into their tanks from the brewery. Even better, they serve up British cured meats and cheeses to complement their beer selection as well fantastic nibbles, toasties and sharing boards for groups large & small.
The brewery is also dog-friendly so you don't have to worry about your pooch missing out on all the fun.