An update: sadly the lovely Pirate passed away in November 2020. He lived a wonderful life, filled with love and treats from his rescuers – he will be missed.
"I truly believe we have tails.com to thank for Pirate still being with us. It's not very common to see a Great Dane as old as he is and I think it's partly due to his special food. We are so happy we found tails."

Sarah, Pirate's owner
Looking for a feel-good story? We might just have the perfect one…
Meet Pirate the Great Dane. He's always been special to his owners Sarah and Laurence, but now he's even more so. Because Pirate is the ripe old age of 11 ½ years old. And now reportedly, he's the oldest ever Great Dane. In the world!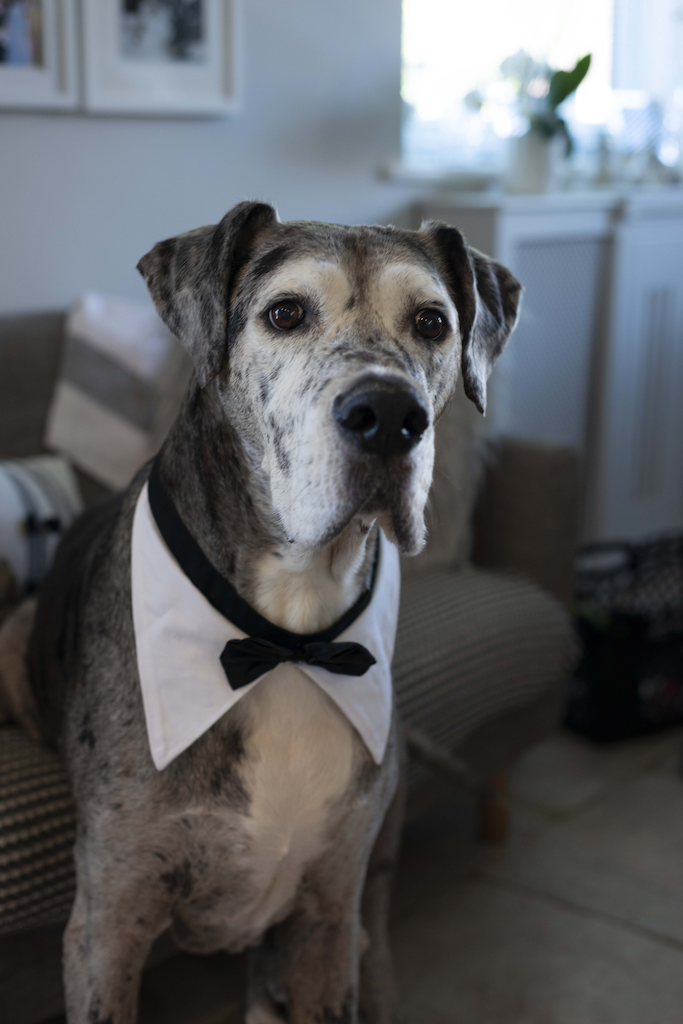 Considering this large breed doesn't usually live past 7 or 8 years old, we think Pirate is pretty impressive.
Pirate and his older brother, Digby, were adopted by Sarah and Laurence over 10 years ago from the RSPCA in Doncaster. Sadly, Digby passed away a few years ago, but Pirate is still going strong.
So what's the secret? We asked his owner, Sarah, who puts his longevity down to a diet of chicken – and tailor-made nutrition from tails.com.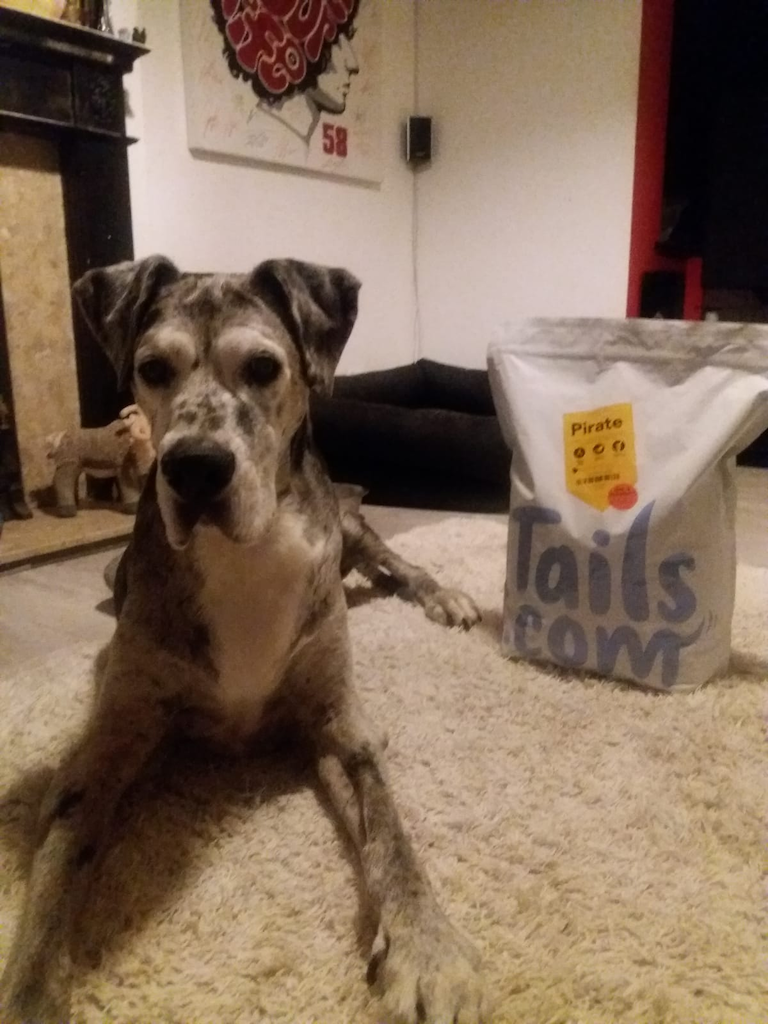 "We think your food had a massive part to play in his health and long life. He's old and shouts at me with excitement when the box arrives, so I can't help but give them to him ha ha!
"He started on that six years ago and it has made such a difference to him."
Our unique recipe for Pirate contains all the things he needs as a large breed – plus extra special support for seniors.
Sarah also thinks the wonderful home she's given Pirate may have helped. Of course, he gets lots of love and cuddles and Sarah said she believes happiness has played a part and he's always got a smile on his face.
Pirate is turning the ripe old age of 12 in February and Sarah says he'll be celebrating with his favourite treat – chicken.