Your dog's bowels are important. That's why our experts in canine nutrition and data have teamed up with scientists across the UK to bring you the biggest innovation in faecal diagnostics since Gillian McKeith.
It's time to shine the spotlight on our pets' poos.
Welcome to LogCheck 2.0.
How does it work?
It's as simple as 2,2,2. You tell us all about your dog, and we'll send you one of our Code Brown Kits. Then, it's over to you.
Collect your dog deposit and post it to our brand-new laboratory at The Chartered Institute for Faecal Diagnostics. Our team of poo experts will analyse your dog's stool sample, giving you an insight into their diet, general wellbeing, and even their horoscope.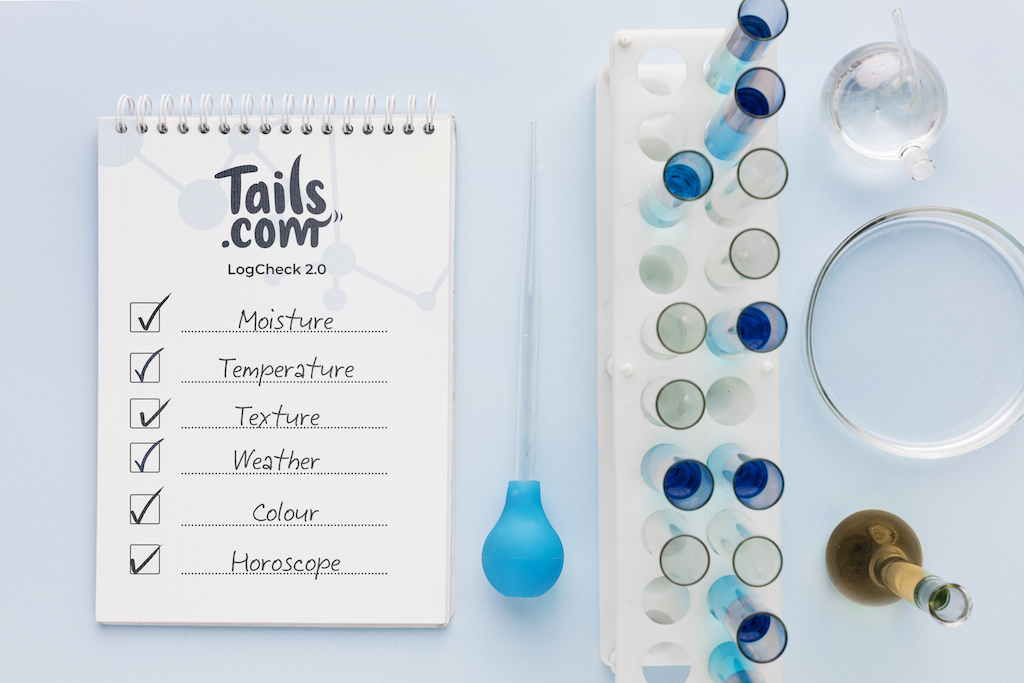 Why this? Why now?
This is the cutting edge of poo. It's been on our radar for years, and with help from some of the leaders in the world of poo, our crack team of snazzy scientists have come up with the LogCheck 2.0 to give dogs across the UK a hands-off health check.
The sample is sent off to our labs, and the results uploaded a few days later on our Crap™ app. A full picture of your dog's wellbeing, from the comfort of your own home.
How do I get involved?
You probably guessed it already: the LogCheck 2.0 is just a bit of fun – April Fool's! But whilst we can't tell you your dog's horoscope via a poo sample, we do know how important poo can be when you're looking for signs about your dog's health. Loose stools, digestive upset and constipation are all common – and can give you an insight into your dog's diet, health, and wellbeing.
If you're concerned about your dog's poo – or their health in general – it's always good to have a chat with your vet or vet nurse. Our team is also on hand to give support and advice, whenever you need it. Just drop us an email at hello@tails.com.