"Sniffing is hugely beneficial for a dog's wellbeing," says tails.com Head Vet Sean McCormack, "20 minutes of sniffing is the mental equivalent of an hour's walk – so games that involve your dog's nose are a fantastic way to occupy and entertain them throughout the day." So what's an easy way to incorporate more sniffing? Enter the DIY snuffle ball!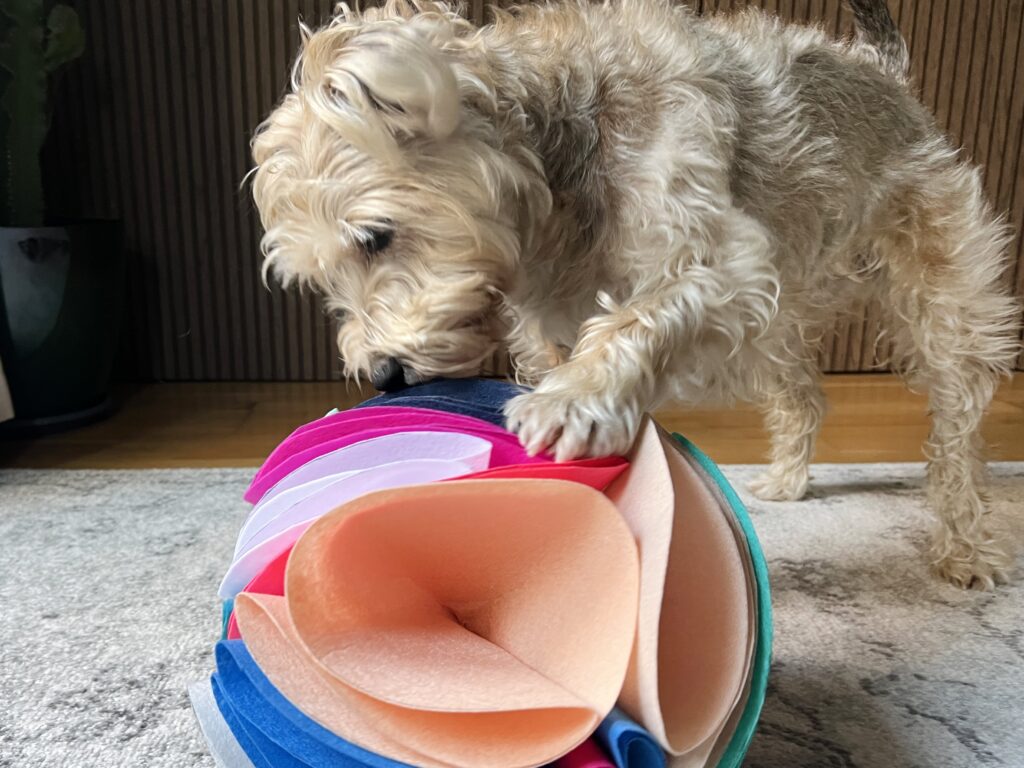 Perfect to get your dog's nose working, a snuffle ball consists of roll-able folds of fabric, where you can hide their kibble and other tasty treats. A simple and effective way to make mealtimes more enriching.
We love DIY dog toys here at tails.com – so we decided to get crafty! Follow our tutorial below to make your own washable snuffle ball, full of fleecy folds and engaging nooks to hide those tasty morsels.
Top tip – we used felt here as it's a really easy fabric to work with and doesn't fray easily.
How to make your snuffle ball
You'll need:
Felt material – approximately 32cm x 30cm x 30cm
4 zip ties 
Pen or pencil
Scissors
Stanley knife
Here's how to make it:
Take your felt and cut out 32 circles with a diameter of 20 cm.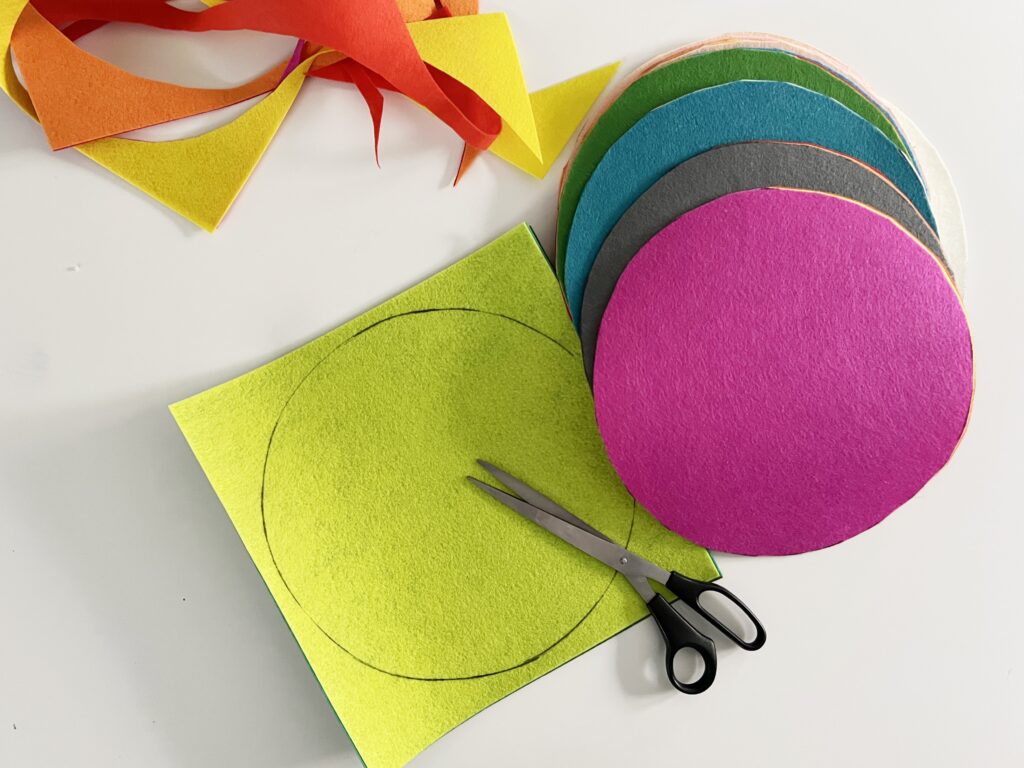 Next, fold the circles into quarters and punch a hole in the tip. We used an awl to make the holes – but you could also use your scissors, or a leather hole punch if you have one.
Now take your 4 zip ties and thread 8 circles on each zip tie.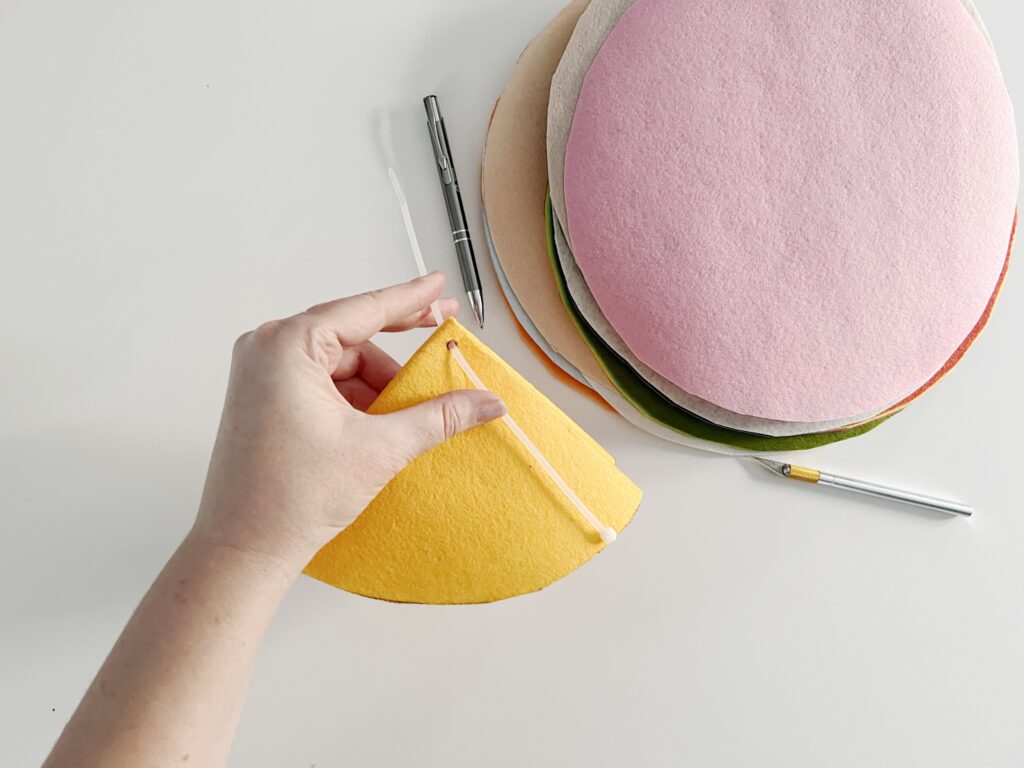 Then close one zip tie loosely and attach the other three zip ties, from different sides, onto the first.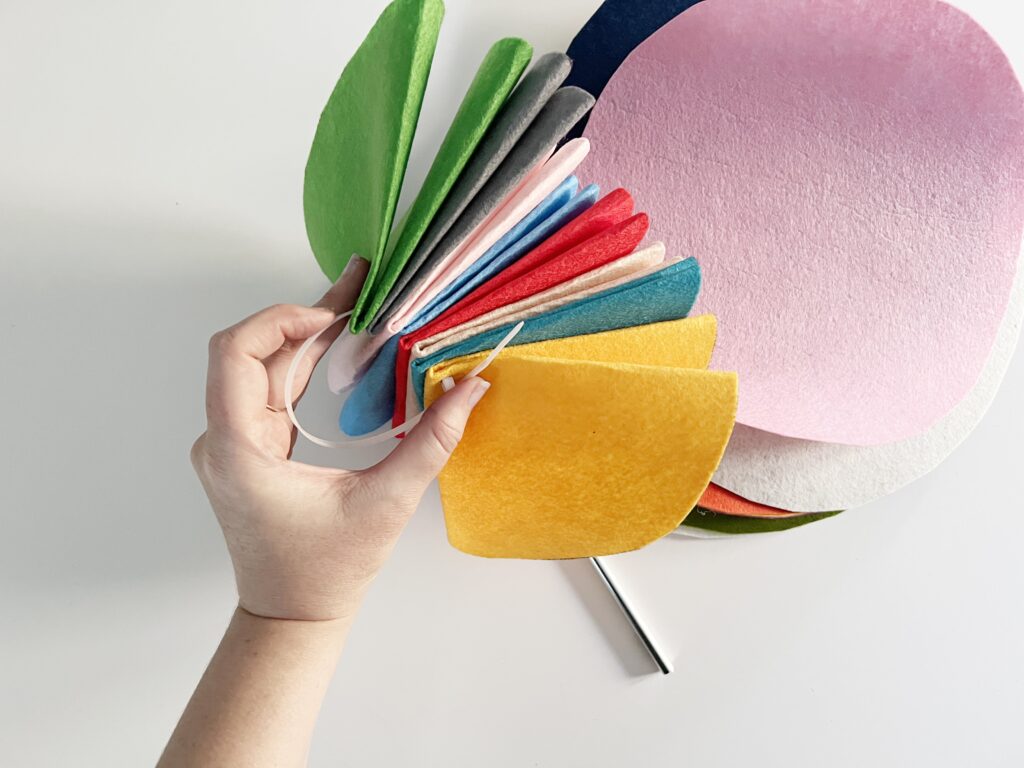 Finally, close the zip ties very tight and cut the ends off as far as possible. And voila!
Top tip – circles of 20 cm will make a ball with a 20 cm diameter. So you can adjust the size of your finished ball by cutting bigger or smaller circles.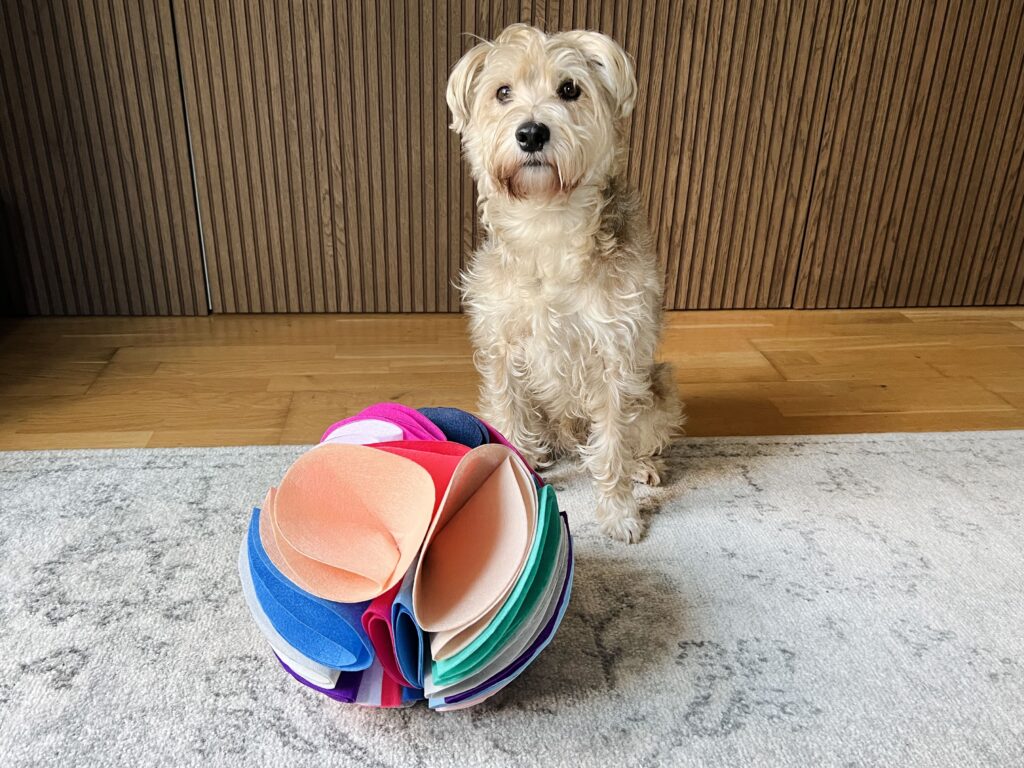 Is your dog a snuffle ball beginner? Try the following steps:
Have a handful of your dog's kibble or some small treats to hand. Our Good Dog Treats or Cold-Pressed rewards are a great size.
Start by placing one or two treats in the ball and place the ball on the floor in front of your dog.
Watch them try and find the treat, encourage them by interacting with the ball yourself if they are struggling to understand.
Praise them once they've found the treats, rinse and repeat until your dog is happily sniffing away.
As with any toy, make sure you don't leave your dog unsupervised with their snuffle ball in case they decide to turn it into a chew toy instead!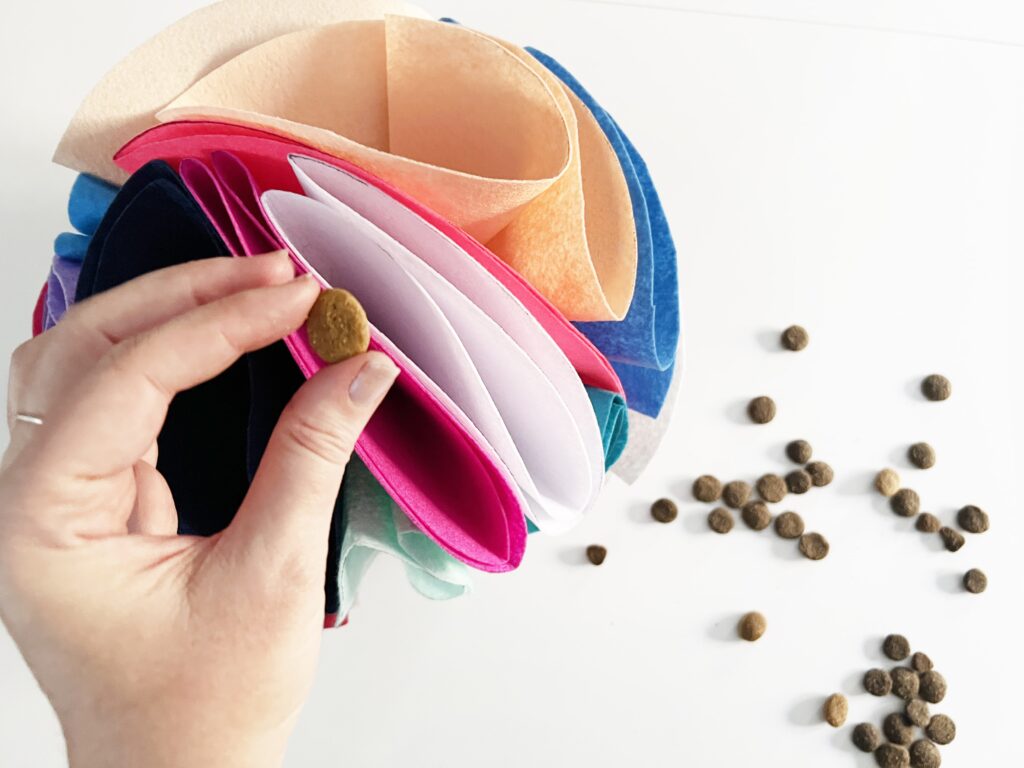 Show us how you use your DIY snuffle ball – share your pictures with us on Facebook, Instagram or Twitter and use the hashtag #tailsdotcom. Or send them to our Facebook group – the tails.com Wet Nose Nation.