It's always nice to know your Christmas gifts will be spreading joy and doing some good right? Enter the tails.com Christmas Countdown Advent Calendar. Officially on the nice list, this dog Advent Calendar is 100% recyclable and designed to spark some serious joy!
Last year's sell-out favourite, our team has been hard at work to bring back this legendary gift. And this year it's better than ever! Here's how…
Recyclable packaging and responsible manufacturing
Our packaging experts are pretty amazing. It's thanks to their hard work that we're proudly partnering with a supplier that shares our commitment to innovative, recyclable packaging.
This year's calendar is made from FSC-certified paper, sourced within a 100-mile radius of their state-of-the-art facility in Glasgow. Sturdy and reliable, it's also 100% recyclable and completely plastic-free.
But that's not all! Our supplier takes it a step further by ensuring that no material goes to waste. They run a closed-loop manufacturing process, which means they collect any offcuts and give them a second life. Recycling them into the raw material for the calendar's inner tray. That's the bit that securely holds those festive biscuits for your dog to sniff out. Clever right?
These moulded fibre trays are as practical as they are innovative. Fully recyclable and biodegradable, they meet the stringent requirements set by the BRC Global Standards for food packaging registration. So you know they're top quality and totally safe.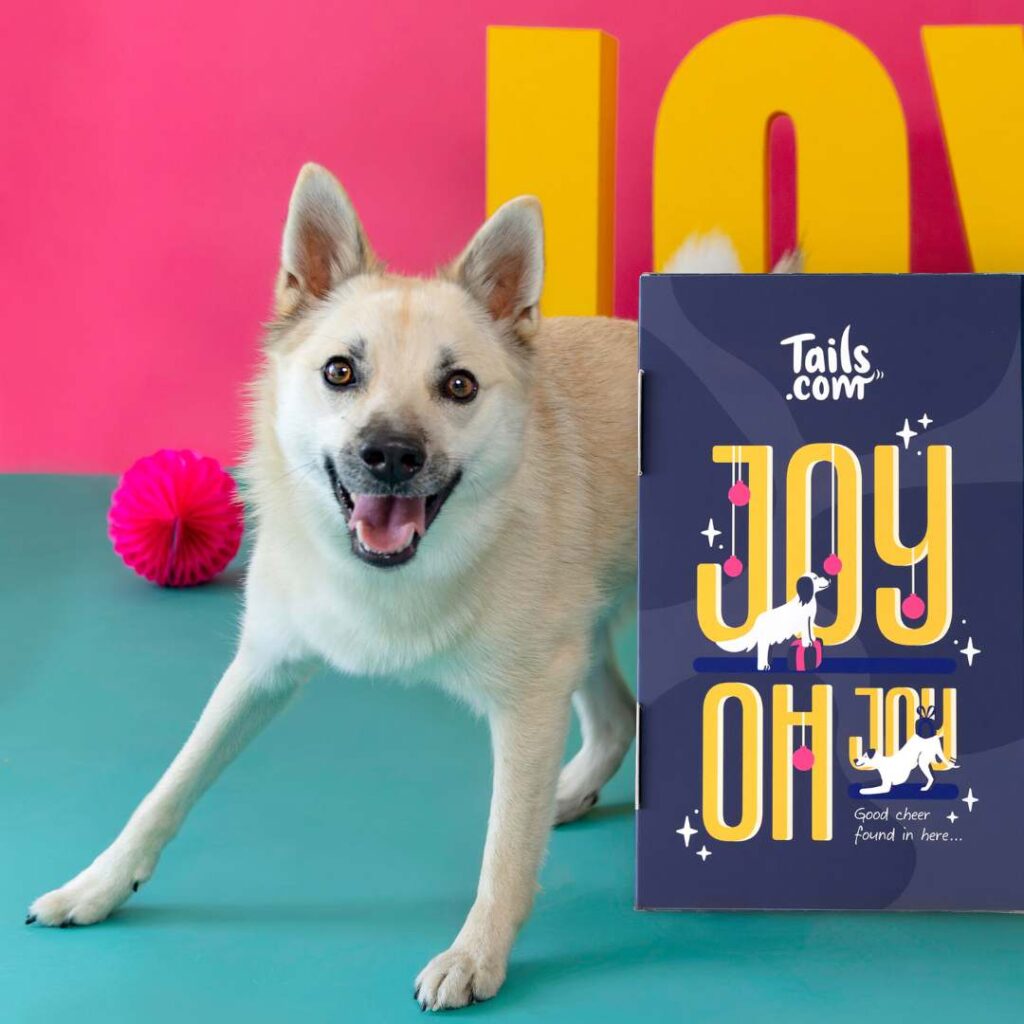 Christmas gifts for dogs – designed to delight
We don't just work hard on packaging here at tails.com – oh no. We design our Christmas range to help you create unforgettable memories with your canine companion. And our Advent Calendar for dogs does just that.
A new tradition or a firm favourite every December, you can add festive magic to their daily routine.
There's a delicious biscuit behind every door and this year we've got 3 festive flavours for them to discover – cheese, turkey and carob. Delicious variety they'll look forward to every day.
Plus, there's a bumper final treat to let them know it's Christmas! Two turkey paws to kickstart their festive celebrations, hiding behind door number 25.
And for the humans – the beautiful open book design is perfect for the mantelpiece.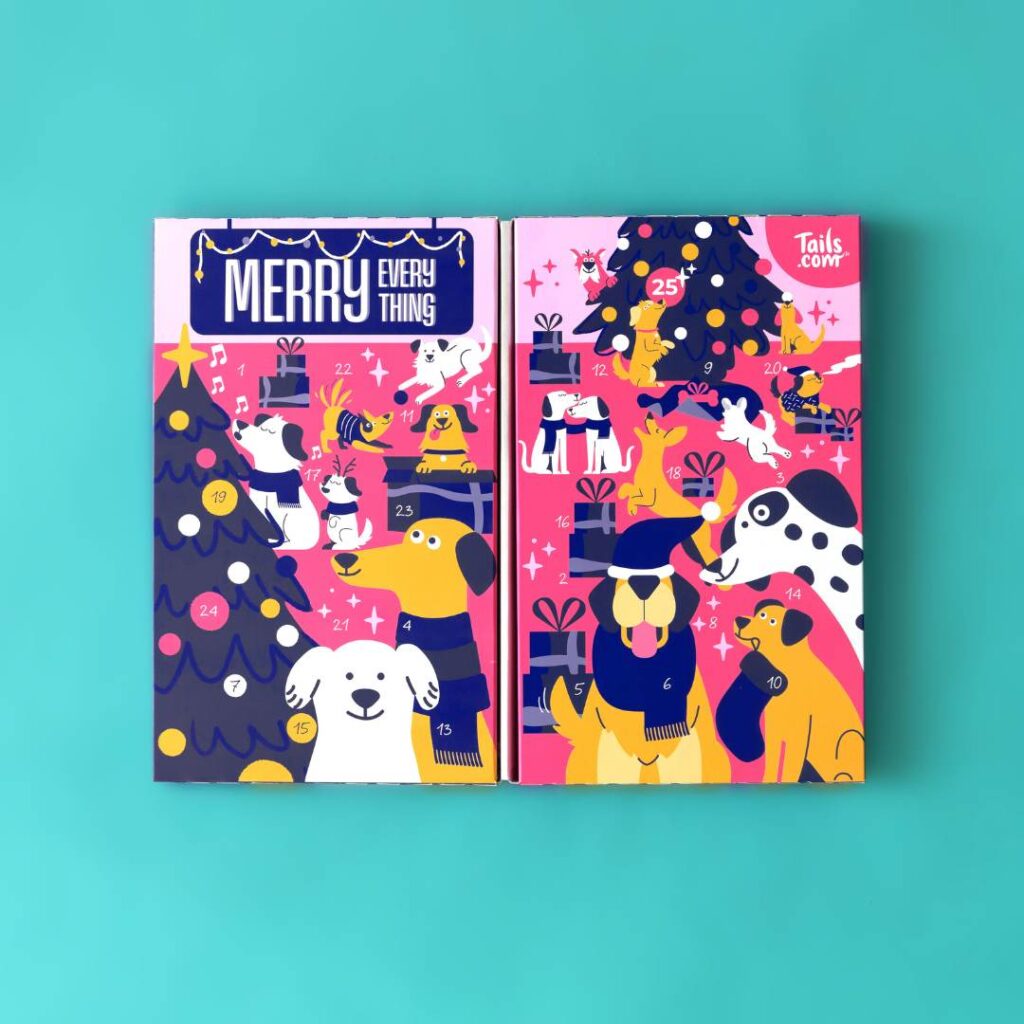 Sounds good? Get yours quick!
Last year's calendar was a total sell out, so we'd recommend getting yours early to avoid disappointment.
Part of the pack? Add our dog Advent Calendar to your next box.
Looking for more gifting options? We've got treats toys and accessories galore, so there's plenty to put under the tree and stuff those stocking with. The Christmas shop is officially open – so dive in and get some inspiration!
Not a subscription customer? Use our one-off shop: shop.tails.com.
Sign up here to be the first to know about our Christmas range next year!