This recipe is packed full of healthy ingredients that will benefit your furry friend. Although we can't guarantee that they will help your dog to see in the dark, carrots do come with a whole wealth of health benefits. Carrots are high in fibre which helps to promote healthy digestion to keep your dog healthy and regular in the toilet department. They're also packed with vitamin A to help strengthen your dog's immune system. We chose chopped carrots to use as a topping on these treats, but you can always use shredded carrot instead if you prefer.
We've also added a couple of dog-friendly herbs that boast great health benefits, two examples of which are basil and oregano. Herbs such as Basil and Oregano not only provide extra vitamins, minerals and antioxidants to benefit the immune system, but are also full of flavour for your dog to enjoy. According to office dog Bandit, they're both delicious.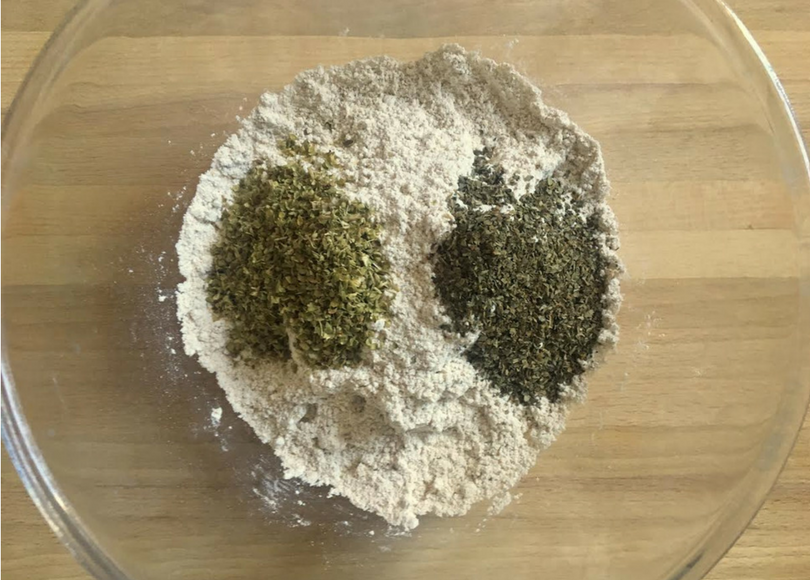 We know it can be tempting to give in to those big, soppy eyes but please do remember that like all treats, these should be given in moderation.
Ingredients:
300g of whole wheat or wheat free flour

1 tbsp of dried basil

1 tbsp of dried oregano

1 egg

120 ml of water

1 peeled carrot, chopped or shredded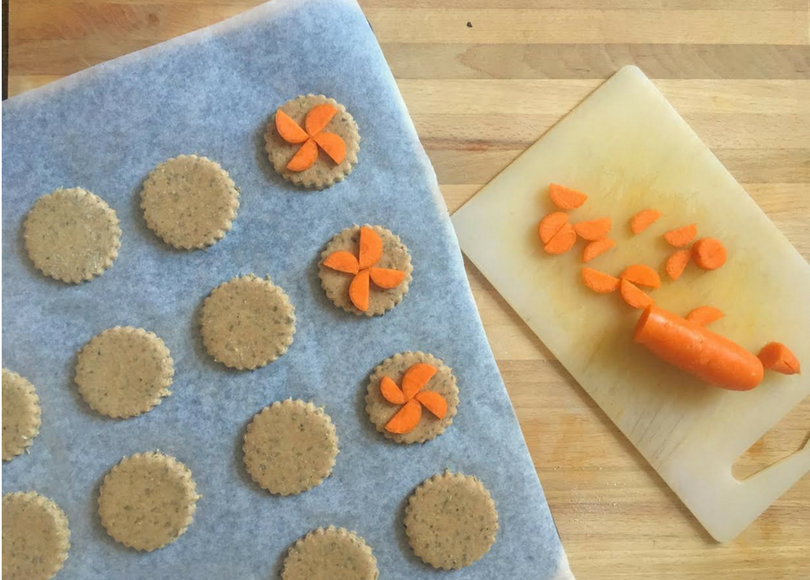 Cooking instructions:
– Preheat the oven to 180C
– In a medium sized bowl, mix together the flour, oregano and dried basil
– In another bowl, whisk the egg and then add the water
– Make a circular well in the dry mixture and pour in the egg and water
– Stir together until a firm mixture is formed
– Knead the dough into a ball and roll out onto a floured surface until about 1cm thick
– Cut into circular shapes (or use a heart-shaped cookie cutter if you have one) ?
– Place the treats onto a lightly greased baking tray, or parchment paper
– Add the carrot on top of the treats
– Bake for 15-20 minutes until golden brown
– Allow to cool before serving
Lately, Bandit has only had eyes for the local neighbourhood Labrador, Barney. They've been sharing a few evening strolls together and even a treat or two. But judging by the look on her face when these came out of the oven, we don't think she's got any plans to share at all…