Spring has sprung and it's time to blow away the cold cobwebs we developed over the wintery months. Wherever you are in the UK, we've got your spring weekends covered. Take a look at our list of the best places for a wistful wander.
South England
Where
Newhaven Fort, East Sussex
What
Newhaven Fort is the last of a long series of defences that date back to the Iron Age. Visitors and their well-behaved dogs can stroll along the ramparts and take in the panoramic coastal views of the South Downs and Seaford Bay. Dogs need to be kept on leads and there's a Dog Hydration Station in the Fort Parade Ground to keep tail-wagging tourists refreshed throughout their visit.
In case you didn't know
The fort was designed in 1862 and was overseen by John Charles Ardagh, who was just 22 at the time.
Info
http://www.newhavenfort.org.uk/dogs-welcome/
Where
The Devil's Punchbowl, Hindhead
What
Before the Hindhead Tunnel was built in 2011, the main route from London to Portsmouth (A3) skirted along the centre of the Punchbowl. The Hidden Hindhead walk is 3 miles long and follows a trail of spectacular views and local history with the potential of spotting the local Highland cattle grazing the scrub.
In case you didn't know
There are many legends surrounding the area's creation, one being that during the Devil's spare time, he would scoop lumps of earth out of the ground (the Punchbowl) to throw at the god Thor to anger him.
Info
https://www.nationaltrust.org.uk/hindhead-commons-and-the-devils-punch-bowl/trails/hidden-hindhead-walk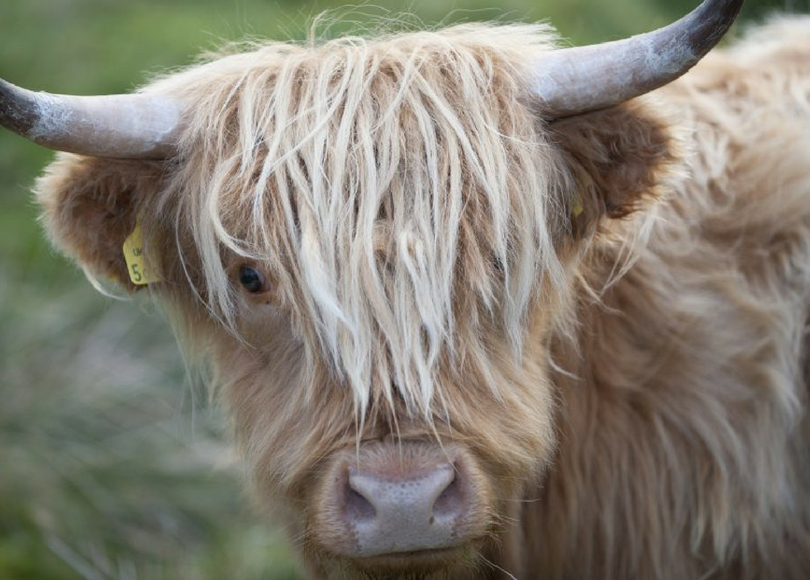 North England
Where
Yorkshire Dales National Park
What
If you can dedicate time, it will be well spent taking in the view of the beautiful northern scenery that England has to offer. The deep valleys meander through meadows, heather moorland and hills, including the well-known Three Peaks. Ambitious owners and their dogs can embark on the Three Peaks Challenge, which spans over 24 miles and includes 5,200ft of ascent.
In case you didn't know
The word dale, like dell, derives from the Old English word dæl, related to the Nordic/Germanic word dal, meaning valley.
Info
http://www.yorkshiredales.org.uk/visit-the-dales/essential-information/dogs-and-the-dales
The Midlands
Where
Attingham Park, Atcham
What
You'll find plenty of space to stretch your legs amongst these acres of parkland, whether you're a human with two or a dog with four. Attingham Country Park boasts miles of walks that surround its country house with an organic walled garden to explore. There's an outdoor seating area for dog walkers outside the mansion tea-room and Carriage House Café. In the Stables Courtyard you'll find the Dog Walker's Rest, an area under cover with dog bowls and water.
In case you didn't know
Attingham Country House is a Grade I listed building and is the regional headquarters of the National Trust.
Info
https://www.nationaltrust.org.uk/features/visiting-attingham-with-your-dog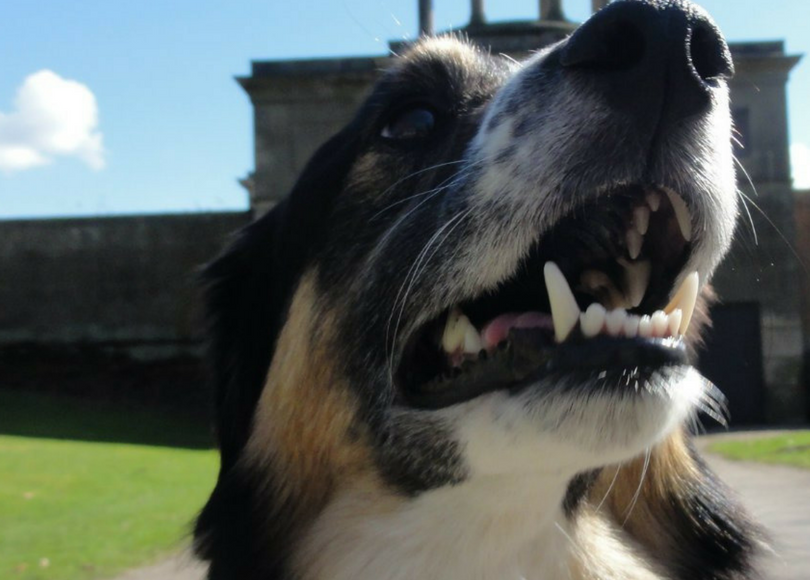 Where
East Carlton Countryside Park, Corby
What
Wrapping around a magnificent manor hall, East Carlton Countryside Park sits on the edge of the Welland Valley. Whilst The Hall is not open to the public, it can be seen from the surrounding park. The area is home to three nature trails that weave through woodland and grassland that hosts a variety of wildlife throughout the year.
In case you didn't know
The Hall is said to be haunted by The Lavender Lady, who jumped from the roof out of grief whist mourning the death of her husband.
Info
https://www.corby.gov.uk/eastcarlton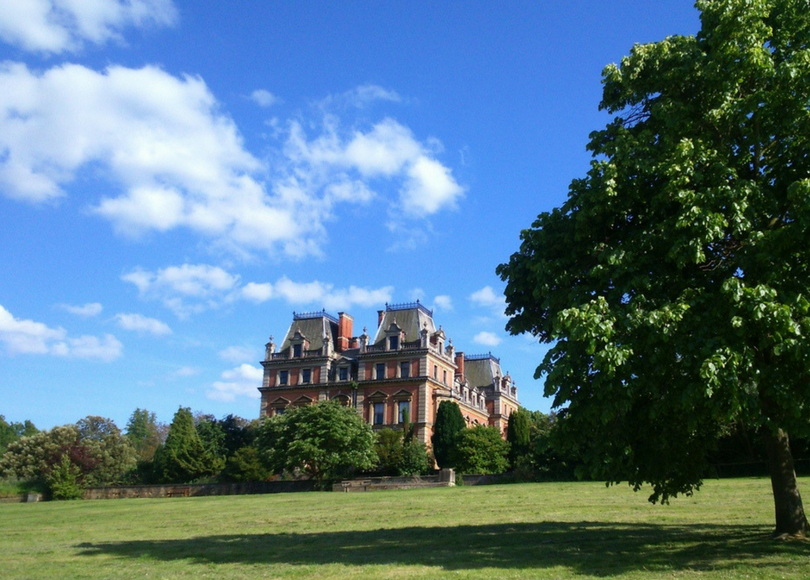 London
Where
Primrose Hill, The Regent's Park
What
In the midst of the busy urban city, Primrose Hill's grassy peaks gaze across London's skyline. The park is known for its dog-friendly environment and attracts owners and tourists from across the city every day. Primrose Hill is also the location of Pup Aid, a charity dog show that raises awareness about the UK puppy farming trade.
In case you didn't know
At the summit of the hill, a York stone is inscribed with a quote from William Blake that says: "I have conversed with the spiritual sun. I saw him on Primrose Hill."
Info
https://www.royalparks.org.uk/parks/the-regents-park/things-to-see-and-do/primrose-hill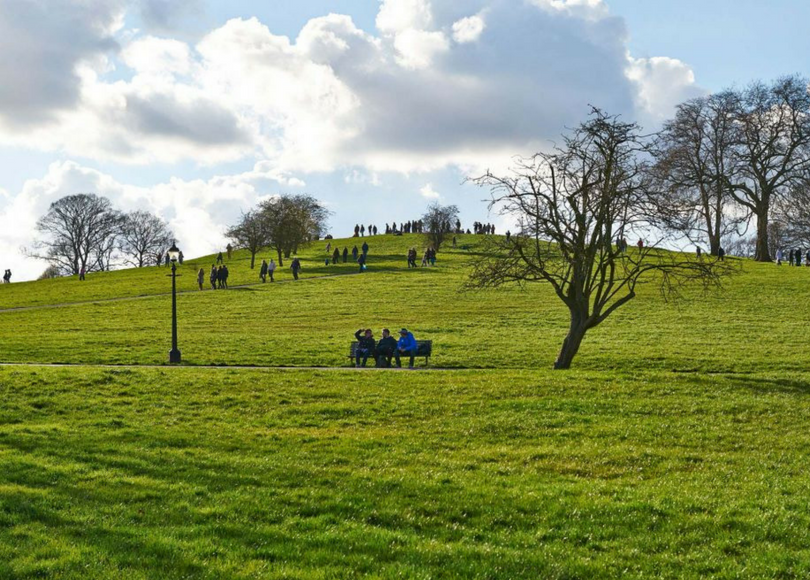 Where
Richmond Park
What
Just out of the city centre and home to an excellent tailor-made dog food company, Richmond Park is the largest Royal Park in London, with almost 2,500 acres of hills, woodlands, ponds and grasslands. It's also home to around 650 deer so dogs will need to be kept on leads when in close proximity to wildlife.
In case you didn't know
Richmond Park is the location of the antics of YouTube star Fenton, who chased the deer across the park and in turn was chased by his owner.
Info
https://www.royalparks.org.uk/parks/richmond-park
[youtube https://www.youtube.com/watch?v=3GRSbr0EYYU&w=560&h=315]
Wales
Where
The Gower Peninsula, West Wales
What
Named as the UK's first Area of Outstanding Natural Beauty back in 1956, the Gower doesn't disappoint. From limestone cliffs to wide sandy beaches, the Gower's breathtaking landscapes are waiting to be explored by you and your canine companion.
In case you didn't know
Welsh poet Dylan Thomas's work was heavily influenced by the Swansea and Gower area and it played a very important part in his life and poems.
Info
https://www.visitswanseabay.com/destinations/gower-peninsula/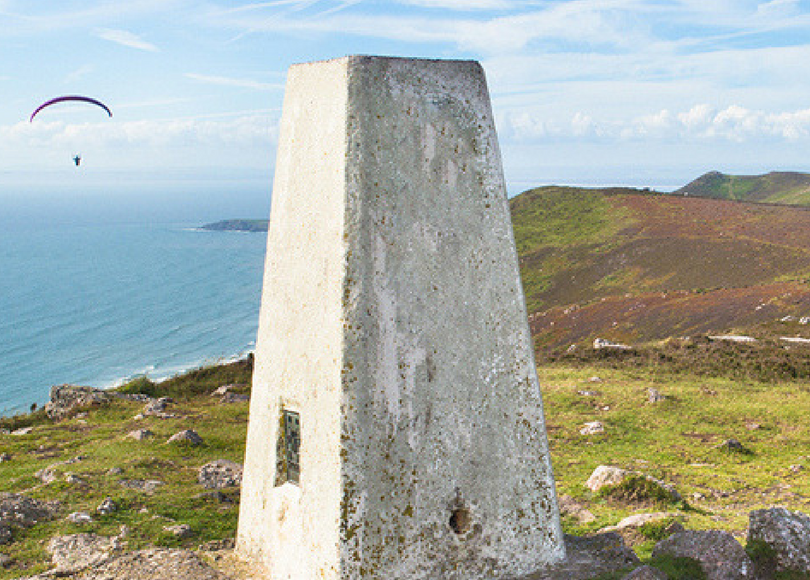 Where
Lake Llyn Padarn, Llanberis, Caernarfon
What
If you're looking to spend the best part of your day immersed in stunning lake views, Lake Llyn Padarn has a lot to offer. Along the way you'll find tunnels, bridges, waterfalls, fields, hills and the Llanberis railway too. Much of the walk can be done with your furry friend off lead, but look out for designated areas that require a lead.
In case you didn't know
The lake itself is one of the largest in Wales, stretching approximately 2 miles long and diving 94 feet deep at it's deepest point.
Info
http://www.visitwales.com/attraction-search/attraction-search-results/attraction-search-details?id=914255&latitude=1&longitude=1
[youtube https://www.youtube.com/watch?v=hJQwuHRCO9o&w=560&h=315]
Scotland
Where
Dunnottar Castle, Stonehaven
What
The evocative fortress ruin of Dunnottar Castle sits atop a cliff overlooking the North Sea. The designated footpath winds uphill towards the castle and overlooks the cliffs with spectacular views, but make sure your dog is kept on their lead, as there are some steep drops from the cliffs.
In case you didn't know
It was here that the Scottish Crown Jewels, the 'Honours of Scotland' were defended and saved from destruction from Oliver Cromwell's army.
Info
https://www.visitscotland.com/info/towns-villages/stonehaven-p237801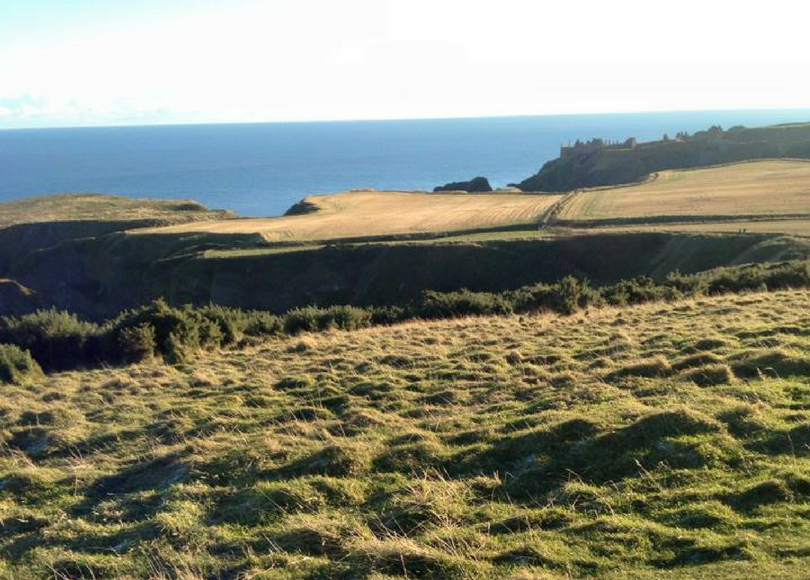 Where
Figgate Park, Edinburgh
What
Sat in the heart of Edinburgh's East Neighbourhood, Figgate Park was awarded the Green Flag in 2010 for its quality of greenspace. The park loops around ponds, boardwalks and a wildflower meadow and ensures you have lots to see and do.
In case you didn't know
The land was used as pasture by monks in 1763, and the name 'Figgate' is thought to come from the Saxon term for 'cow's ditch'.
Info
https://www.edinburgh.gov.uk/directory_record/164082/figgate_park
Northern Ireland
Where
Portstewart Strand
What
Locally known as 'The Strand', the golden sands of Portstewart host some of Ireland's tallest sand dunes. The Strand is the starting point for the 33 mile long Causeway Coast Way to Ballycastle, but for those who would rather not journey along 33 miles, there are guided dune walks to be ventured through.
In case you didn't know
Due to its water quality and beach management, it currently has the European Blue Flag award and is an Area of Special Scientific Interest.
Info
http://www.walkni.com/walks/385/portstewart-strand-sand-dune-estuary-trail/
Where
Slieve Donard, Donard Park
What
After parking your car at Donard Park, you can follow the Glen River uphill through woodlands, crossing bridges and eventually reach Slieve Donard's peak. Dogs will need to be kept on leads due to rocky territory, and some uncertain terrains.
In case you didn't know
Slieve Donard is the highest peak of the Mourne Mountains and on clear days, views of Wicklow, Donegal, Wales and Scotland can be seen from the summit, as well as the long stretch of Newcastle Beach.
Info
http://www.walkni.com/walks/344/slieve-donard-via-glen-river/
Are any of these places your dog's favourite? Share your snaps with us on social media.