Think you know your Dandie Dinmont from your Shetland Sheepdog? Your Skye Terrier from your Cairn Terrier? Of course you do. We're not getting into favourites here, but we can thank Scotland for some of the most beautiful dog breeds out there. And we're going to celebrate 15 of them right now; what they're known for, and why we love them. 
What's more you might be surprised to learn that it's not all terriers, westies and 'ratters', either. 
There are some golden surprises in store, plus a gentle giant…and some great herders. Thank you Scotland! These dog breeds are all worth celebrating (to be honest, we wish we had them all).
Border Collie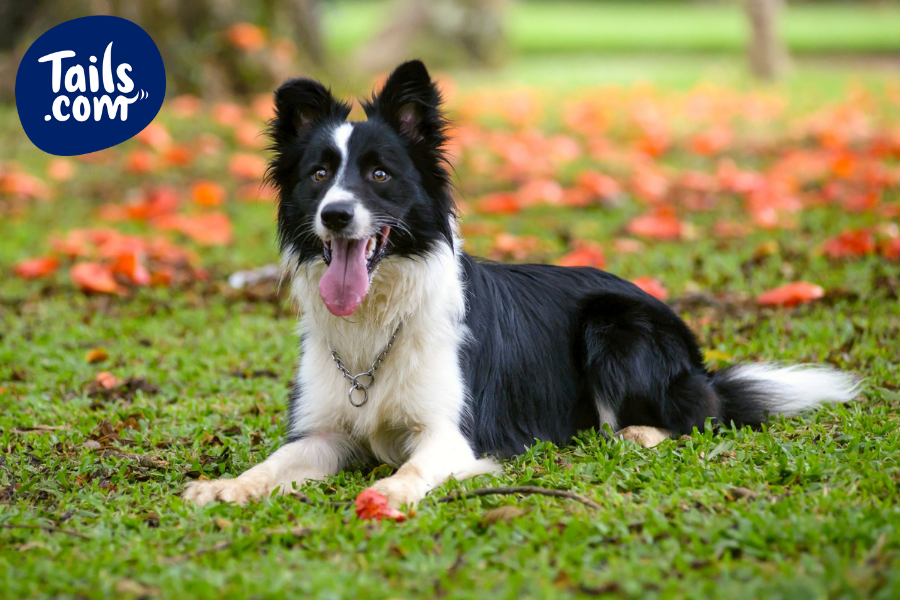 Known for: Intelligence and obedience
Originally bred for: Herding 
Did you know: The name Border Collie is quite literal. It comes from the borders of England, Scotland and Wales to be precise, where Border Collies were bred to work on farms herding animals. As a dog breed, Border Collies are considered to be one of the most intelligent dogs out there. They're athletic dogs, very quick learners and highly energetic. So much so in fact, Border Collie owners will tell you they require significant daily exercise and mental stimulation every day. Get your walking boots on.
West Highland White Terrier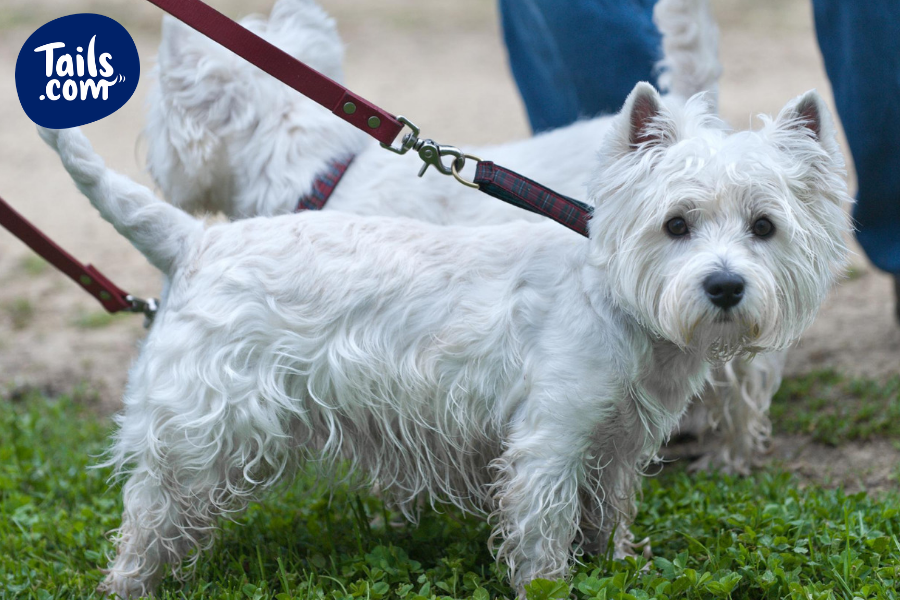 Known for: That white coat and those pointy ears!
Originally bred as: Ratters (and foxers) 
Did you know: The 'Westie' or West Highland White Terrier to give them their full name originated from the Cairn terrier bloodline. In the mid-19th Century the Malcolms of Poltalloch clans in Argyllshire decided to develop a white strain – welcome the West Highland Terrier. To this day Westies are one of the most popular dog breeds, thanks to being super sociable (and stubborn so they need regular training!).
Scottish Terrier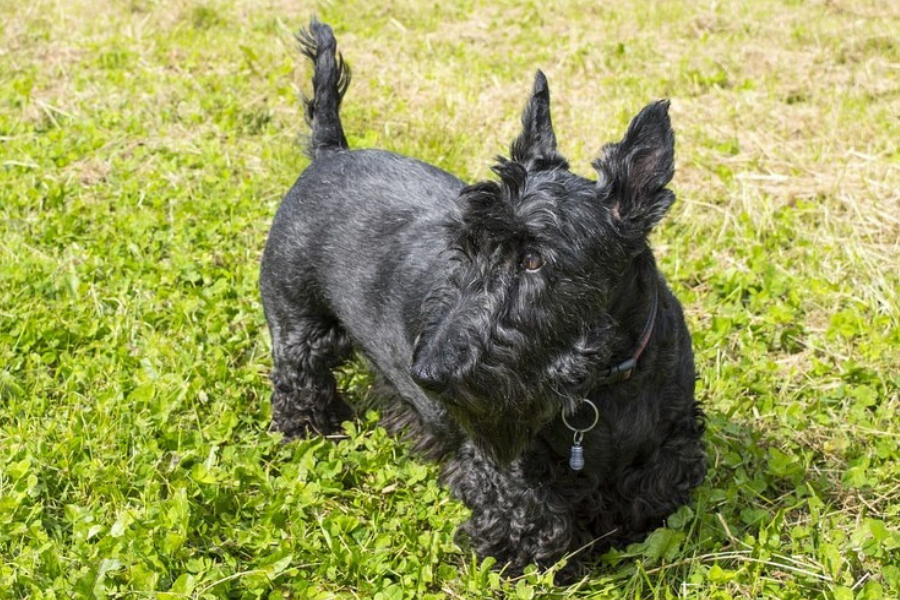 Known for: Being super speedy and playful 
Originally bred as: Vermin control
Did you know: The Scottish Terrier, or Scottie Dog as they are more affectionately known, was originally called the Aberdeen Terrier? As their popularity grew across Scotland and the rest of the UK, they became known as the Scottish Terrier. If you've got one, you'll already know that Scotties are extremely fast and alert. They love chasing balls (and small animals so keep your eyes peeled) so fetch is a firm favourite to keep their playful brains active, and tire them out ready for some sofa time.
Skye Terrier
Known for: Fast, fearless and fringed
Originally bred as: Badger, otter and fox hunters
Did you know: Originally from the Isle of Skye, the Skye Terrier is actually one of the most endangered Scottish dog breeds, and there's a statue of the most famous one – known as Greyfriars Bobby – in Edinburgh to this day. Skye Terriers have a distinctive straight coat and a long fringe.
Cairn Terrier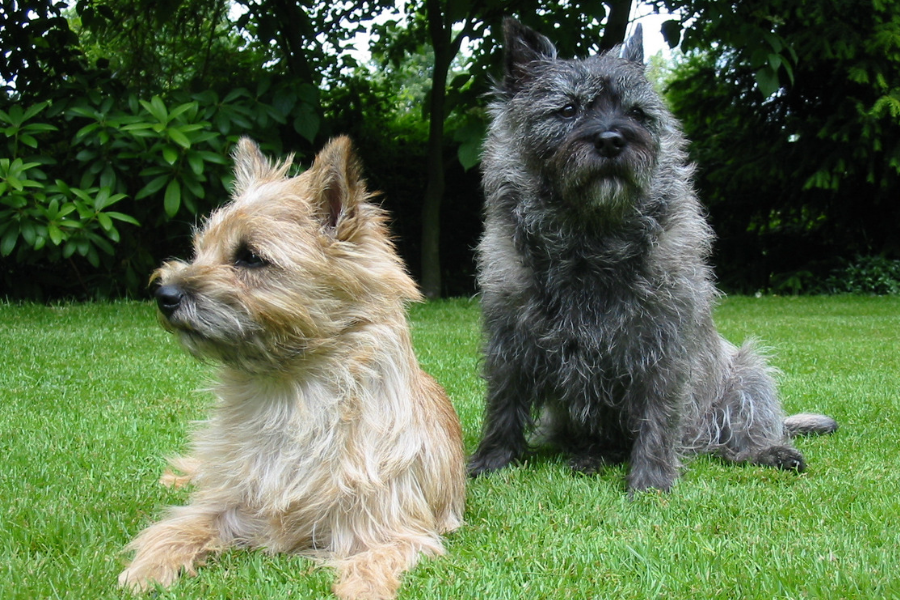 Known for: Courage, determination (and Hollywood royalty)
Originally bred as: Hunters and chasers
Did you know: Cairn Terriers are one of the oldest terrier breeds, and the oldest known working dog. The most famous Cairn was in fact Toto in the Wizard of Oz. Cairn Terriers originated from the Scottish Highlands and earnt their name by chasing prey between the cairns – so, beware – they're keen watchdogs to this day.
Border Terrier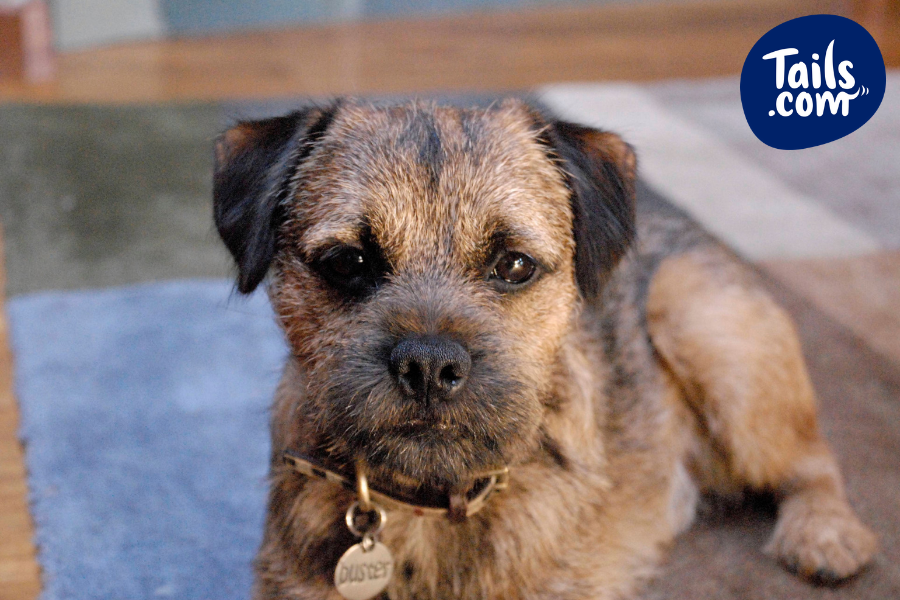 Known as: Quick and wiry 
Originally bred as: Fox hunters
Did you know: Like the Border Collie, the clue's in the name and the rough-coated Border terrier got their name from the borders of Scotland, where they were bred to help with the fox hunt, thanks to the Border Terrier's small 'otter' head and long legs. Border Terriers, like other terrier breeds, are known for their stubborn streaks, but as Border Terriers were traditionally bred to be active, these working dogs will respond well to a lot of mental stimulation to keep them out of mischief.
Scottish Deerhound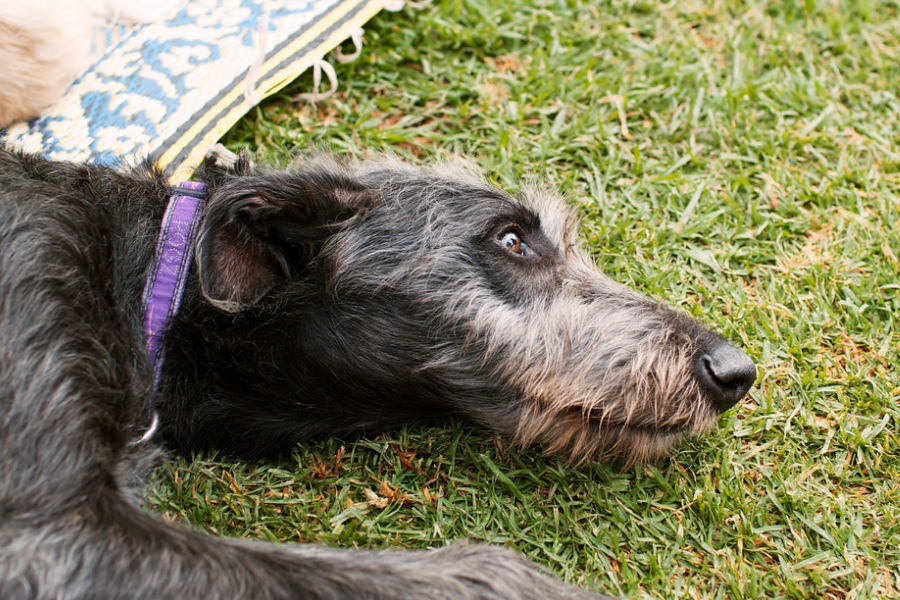 Known for: A gentle giant 
Originally bred as: Deer coursing hunter
Did you know: Majestic and massive, the Scottish Deerhound (or Deerhound) is a giant, rough-coated Scottish dog breed, closely related to the Irish Wolfhound (but a bit smaller!). Those long, slender Scottish Deerhound legs were bred for coursing through the woods chasing deer twice their size, so whilst you might think they're laid back, sensitive sofa-huggers, if they spot something they think needs chasing, chances are they'll be off in a flash.
Bloodhound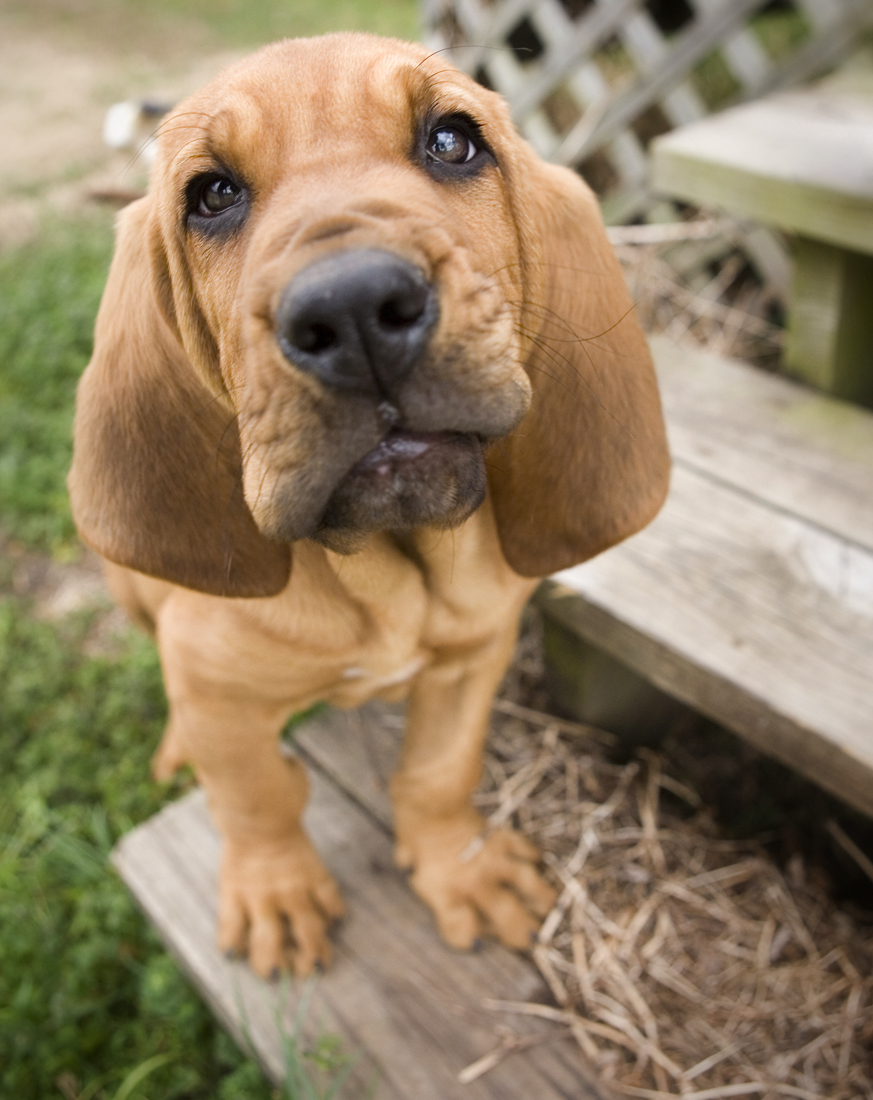 Known for: Extraordinary sense of smell, droopy faces and long ears
Originally bred as: Deer and wild boar hunters
Did you know: The Bloodhound was known in Scotland as the sleuth-hound – and was used to sniff out raiders and cattle thieves in the Middle Ages. In fact the Bloodhound is thought to originate from Belgium, but was bred in Scotland from 1300! Initially bred for hunting, the kind-natured scent-hound gentle and loving (though easily distracted by all the good smells).
Shetland Sheepdog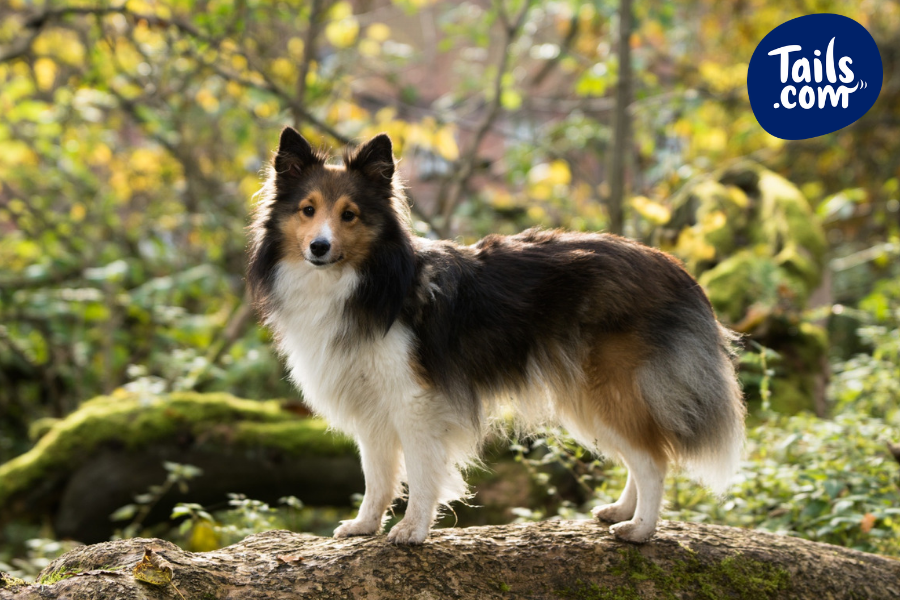 Known for: Their long, feathered coat and intelligence
Originally bred as: Herding dog
Did you know: The Shetland Sheepdog, or Sheltie is a sensitive, agile herding dog that as a dog breed first originated in the Shetland Islands. Shetland Sheepdogs are fast, small, and agile (and great at jumping). They need a lot of exercise and challenging games, as this mental stimulation keeps their Sheltie minds happy, entertained – and well-behaved.
Golden Retriever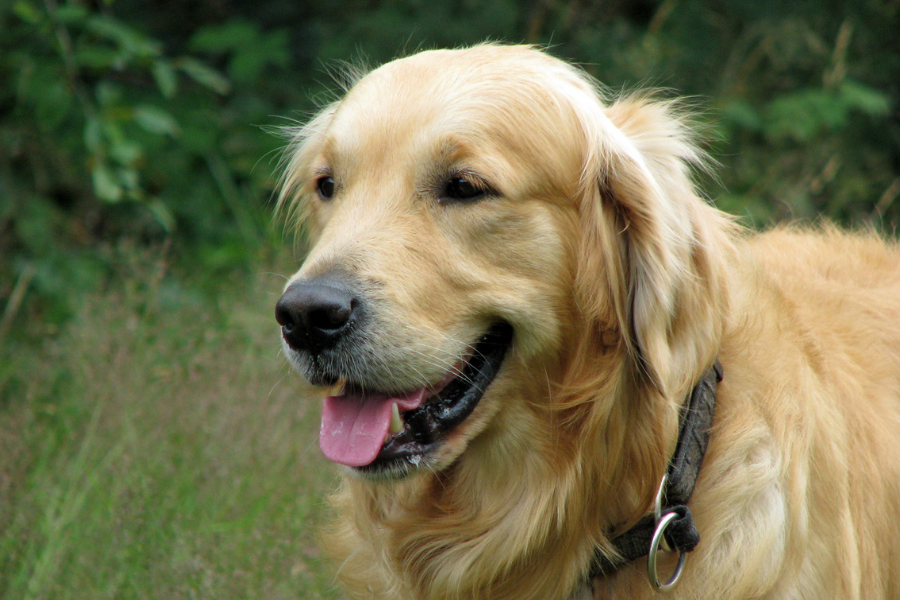 Known for: Loyalty, family-friendly, amiable nature 
Originally bred as: Gun dog, retriever
Did you know: Who knew Golden Retrievers originated from Scotland?! The Golden Retriever was first bred in Scotland in the 19th Century to retrieve (hence the name) birds and other wildfowl on hunts and shoots, without breaking their bones or damaging them so they'd be fit for the dinner table. Now, Golden Retrievers are one of the most popular family dogs around the world – no surprise as this kind, confident dog is easily trainable.
Gordon Setter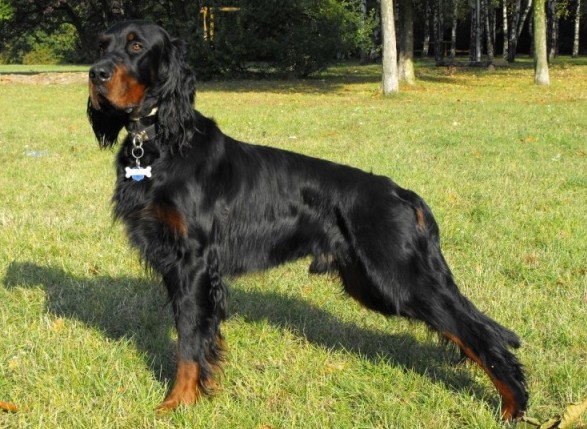 Known for: Loving and playful 
Originally bred as: Game bird hunter, point and retrieve
Did you know: The name Gordon Setter originated from the Duke of Gordon who introduced these black and brown semi long-coated dogs at his castle in Banffshire, Scotland in 1827. As a breed, the Gordon Setters are very fast (loving their long walks), intelligent and need firm but gentle handling.
Dandie Dinmont Terrier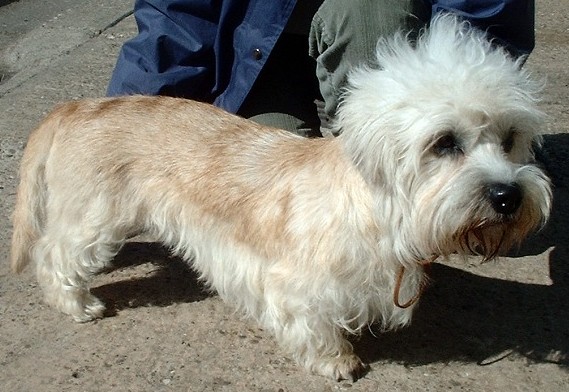 Known for:  Docile and friendly attitude
Originally bred as: Badger and otter hunting
Did you know: The Dandie Dinmont Terrier, or Dandie is another 'border' terrier, that originally comes from the border of Scotland and England. Small in size, these terriers are quite unique, with their long body, short legs and distinctive mop of hair on the top of their head. Dandies were bred for badger and otter hunting, so it's no surprise that they can dig deep holes in short periods of time. Gardeners, beware.
Bearded Collie
Known for: Enthusiasm and bouncy nature
Originally bred as: Herding dog
Did you know: This big grey and white ball of kind fluff is a herder, part of the Pastoral group of dogs. The Bearded Collie – more affectionately known by lovers of the breed as a Beardie – first arrived in 1912, used by Scottish shepherds to herd the flock. Bearded Collies are extremely energetic, intelligent and loving. They also need a lot of love and attention with a brush, to keep their long coat matt-free. 
Rough Collie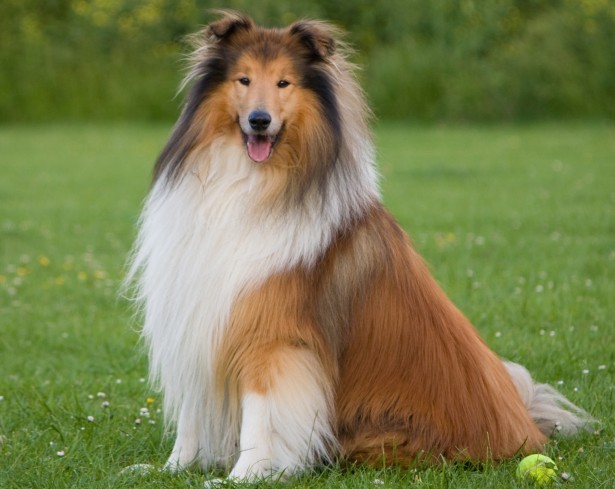 Known for: Long nose and fluffy coat
Originally bred as: Sheepdog, Highland herder
Did you know: Memorialised as Lassie in the 1950's – the dog who always came to Timmy's rescue, the Rough Collie is a typical herder and fiercely loyal. The Rough part of their name is anything but in real life, with their lovely coat that feathers out when they run. As a dog breed, they first originated in Scotland and Wales as herders and they're very eager to learn (watch for them nipping at your heels trying to herd you, too) and thrive with plenty of space.
Smooth Collie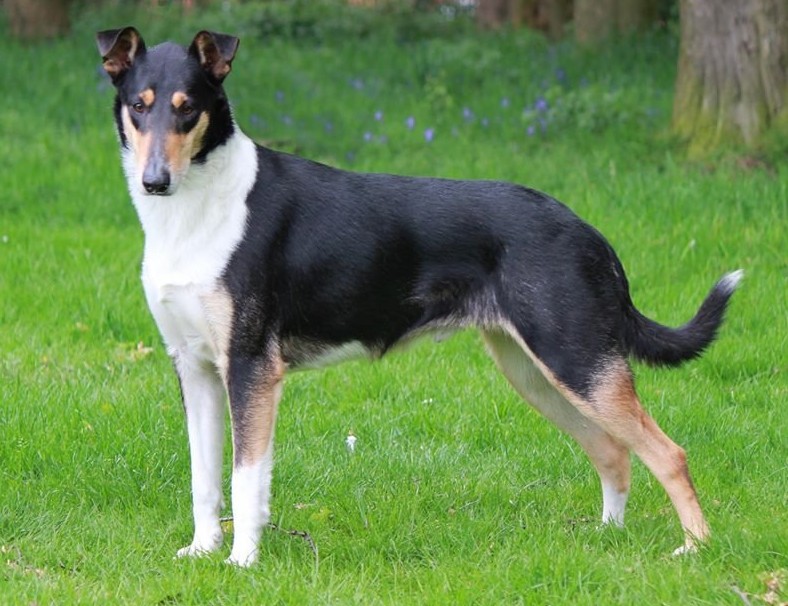 Known for: Agility and friendly attitude
Originally bred as: Herding dog
Did you know: The smoother-coated version of the Rough Collie, the Smooth Collie is a different breed, even though they look so similar to the Rough Collies. Sociable dogs who love exercise, the Smooth Collie is active and agile, and very sociable – with an outgoing temperament that makes them a popular breed.