Choosing the right breed of dog for you is the key to living a happy life together. But how do you know which is the right one to choose? There a lots of factors to consider before bringing a dog into your home and your life. Fortunately, we know a thing or two about dogs here at tails.com, and we're happy to share some of our wisdom and advice.
If you're an outdoorsy type with plenty of time for training and exercise, a hound, pastoral or working dog might be for you. If you're looking for a tiny companion for your tiny home, a toy dog is probably a better fit. And there are plenty of types in between to fit all kinds of lifestyles. So let's take a look at all the different types of dogs to identify their individual characteristics, and the key things you need to think about when choosing the right dog for you and your family.
How do I choose the
right dog for me
?
Lots of people choose dogs based on looks – either of the individual dog or their breed. However, a personality match is much more important when it comes to finding the right dog for you and your life. Different types of dogs have different needs, natures and temperaments – some of which may surprise you based on their looks (for example, the small and cute Chihuahua can get very territorial and jealous).
The size of your home and garden, how active you are (or are prepared to be) and the type of lifestyle you lead are all key factors in helping you find the type of dog to match. Get that match wrong and you risk difficulties, behaviour problems and in some cases the need to rehome the dog. But get it right and you'll have a trusted companion for life and an adorable furry addition to your family.
Hound dogs
Energetic outdoor dogs who need plenty of training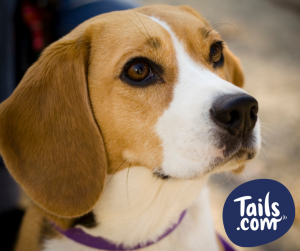 What breeds are included?
| | | |
| --- | --- | --- |
| Afghan Hound | Dachshund (all types) | Norwegian Elkhund |
| Basenji | Deerhound | Otterhound |
| Basset Fauve de Bretagne | Finnish Spitz | Pharaoh Hound |
| Basset Griffon Vendeen (Grand and Petit) | Foxhound | Portuguese Podengo (Warren Hound) |
| Basset Hound | Greyhound | Rhodesian Ridgeback |
| Beagle | Hamiltonstovare | Saluki |
| Bloodhound | Ibizan Hound | Sloughi |
| Borzoi | Irish Wolfhound | Whippet |
What were they originally bred for?
Hunting, either by picking up a scent or spotting and chasing fast-moving prey. Hounds were often used for controlling vermin and providing food for the table.
What's great about them?
Hounds are generally very gentle with people, and often have a comical, almost chilled-out energy in the home. They do need good levels of exercise to keep them stimulated, making them great dogs for active outdoor types.
What's challenging about them?
Hound dogs can be somewhat aloof, and are easily distracted if they pick up a scent or the sight of something interesting. Training and recall can be particularly difficult, as hounds can become quite stubborn once they have other things on their minds.
Who are they suitable for?
Active, outdoorsy people and families who can give hound dogs the exercise and stimulation they need. Ideally suited for more experienced dog owners who are confident in training techniques.
Did you know?
Greyhounds are often up for rehoming after their racing career ends. They are gentle and great all rounders, suitable for anyone who can give them a peaceful retirement where they can enjoy some home comforts. Despite being prime athletes, they are actually quite lazy in the home and love to sleep and cuddle up on the sofa.
Related blog: Meet the Irish Wolfhound
Related blog: Did you know there are 15 Scottish dog breeds?
Working dogs
Big, brave breeds with boundless energy
What breeds are included?
| | | |
| --- | --- | --- |
| Alaskan Malamute | German Pinscher | Newfoundland |
| Bernese Mountain Dog | Giant Schnauzer | Portuguese Water Dog |
| Bouvier des Flandres | Great Dane | Rottweiler |
| Boxer | Greenland Dog | Russian Black Terrier |
| Bullmastiff | Hovawart | St. Bernard |
| Canadian Eskimo Dog | Leonberger | Siberian Husky |
| Doberman | Mastiff | Tibetan Mastiff |
| Dogue de Bordeaux | Neapolitan Mastiff | |
Note: this list refers to the Working dog breed group as classified by the Kennel Club
What were they originally bred for?
A variety of jobs including guarding, sledding, and search and rescue work. Working dogs are some of our closest allies – and some of the most heroic breeds.
What's great about them?
Clever, eager to please and lots of fun, working dogs are never boring. They're highly sociable and always up for interaction with us. And despite their size and high energy levels, working dogs can have very gentle natures.
What's challenging about them?
Working dogs are filled with almost boundless energy. If they don't get enough stimulation or exercise, this can be channeled into destructive, nervous or even neurotic behaviours.
Who are they suitable for?
Very active owners who have time each day to provide plenty of physical exercise and mental stimulation. Working dogs are driven to work, and this energy needs to be channeled into lots of activity, learning and fun.
Did you know?
One of the most famous images of a working dog is that of a St Bernard carrying a small barrel of brandy to aid avalanche victims in the Swiss Alps. The monks of the St Bernard Hospice deny that any of their dogs ever carried casks around their necks (not to mention that drinking brandy to stay warm isn't actually the most medically sound thing to do!) – but they did start keeping them around for tourist photos.
Gundogs
Built for stamina and thrive with good training

What breeds are included?
| | | |
| --- | --- | --- |
| Bracco Italiano | Kooikerhondje | Spaniel (American Cocker) |
| Brittany | Large Munsterlander | Spaniel (Clumber) |
| English Setter | Pointer | Spaniel (Cocker) |
| German Pointer (Longhaired, Shorthaired and Wirehaired) | Retriever (Chesapeake Bay) | Spaniel (English Springer) |
| Gordon Setter | Retriever (Curly Coated) | Spaniel (Field) |
| Hungarian Vizsla | Retriever (Flat-Coated) | Spaniel (Irish Water) |
| Hungarian Wirehaired Vizsla | Retriever (Golden) | Spaniel (Sussex) |
| Irish Red & White Setter | Retriever (Labrador) | Spaniel (Welsh Springer) |
| Irish Setter | Retriever (Nova Scotia Duck Tolling) | Spanish Water Dog |
| Italian Spinone | | Weimaraner |
What were they originally bred for?
Hunting, pointing and flushing game, and then retrieving it when it's shot. Gundogs are built for stamina, with an intense focus on their owner and the tasks assigned to them.
What's great about them?
Gundogs are bags of energy and fun. They're hardworking, scent-motivated and nearly always eager to please.
What's challenging about them?
Gundogs can bore easily. So they need lots of mental stimulation and like to be given a job to do, whether that's pointing game or seeking out a tennis ball from the long grass. Otherwise their hunting instincts can lead to destructive behaviours.
Who are they suitable for?
You don't need to be an experienced trainer to bring a gundog into your home. But you will need to put in the prep work on training methods, and to have the time and energy for plenty of physical and mental exercise. If you're prepared to invest this time and effort, it'll pay dividends in having a happy, well-mannered gundog.
Did you know?
The iconic Irish Red Setter was actually bred from the original (but separate) breed, the Irish Red and White Setter. Breeders started to select parents with more and more red in their coat, and gradually a solid red dog was created and became a new breed all of its own. The Red and White Setter is now listed as a vulnerable breed due to being far less popular than its Red counterpart.
Related blog: Meet the Weimaraner
Related blog: Meet the German Shorthaired Pointer
Related blog: 9 Irish dog breeds
Terriers
Feisty balls of fun, ideal for families

What breeds are included?
| | | |
| --- | --- | --- |
| Airedale Terrier | Fox Terrier (Smooth) | Parson Russell Terrier |
| Australian Terrier | Fox Terrier (Wire) | Scottish Terrier |
| Bedlington Terrier | Glen of Imaal Terrier | Sealyham Terrier |
| Border Terrier | Irish Terrier | Skye Terrier |
| Bull Terrier | Kerry Blue Terrier | Soft Coated Wheaten Terrier |
| Bull Terrier (Miniature) | Lakeland Terrier | Staffordshire Bull Terrier |
| Cairn Terrier | Manchester Terrier | Welsh Terrier |
| Cesky Terrier | Norfolk Terrier | West Highland White Terrier |
| Dandie Dinmont Terrier | Norwich Terrier | |
What were they originally bred for?
Hunting vermin, often by following animals underground or digging them out of burrows. Terrier dogs are tenacious, determined and feisty – big dog attitude in a little dog body.
What's great about them?
Terriers are full of attitude and energy. They're great fun and very adventurous – often fearless. Their small size means they may suit smaller homes, but they still need to get out for lots of regular exercise.
What's challenging about them?
All that attitude and energy can often make them stubborn. Terrier dogs have quite a high prey drive, so they're usually not good with smaller animals in the home like cats, rabbits or rodents, unless you raise your terrier around them from a young age and train them well.
Who are they suitable for?
Terriers won't enjoy staying indoors or being a lap dog all the time, so owners need to be someone with the time and dedication to train, exercise and socialise them well. They're great for young, active families that like to get outdoors.
Did you know?
The term terrier comes from the latin word 'terra', meaning earth. As they were mostly bred to go down burrows, the name 'terrier dog' literally means 'earth dog'.
Related blog: Meet the Staffordshire Bull Terrier
Related blog: Meet the Airedale Terrier
Utility dogs
Loads of personality and character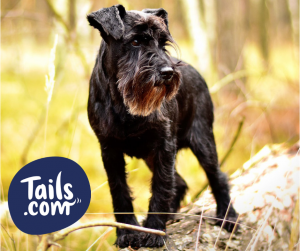 What breeds are included?
| | | |
| --- | --- | --- |
| Akita | German Spitz (Mittel and Klein) | Poodle (Standard, Miniature and Toy) |
| Boston Terrier | Japanese Akita Inu | Schipperke |
| Bulldog | Japanese Shiba Inu | Schnauzer |
| Canaan Dog | Japanese Spitz | Shar Pei |
| Chow Chow | Keeshond | Shih Tzu |
| Dalmatian | Lhasa Apso | Tibetan Spaniel |
| French Bulldog | Miniature Schnauzer | Tibetan Terrier |
What were they originally bred for?
These are a variety of non-sporting dog breeds that were bred for a number of uses, ranging from fighting to the decoration of temples or carriages.
What's great about them?
Utility dog breeds can be chilled-out companions or fiercely loyal guard dogs, or anything in between. They have some amazing histories, and many are highly adaptable to a variety of dog owners.
What's challenging about them?
The original functions and instincts of utility dogs don't always fit with the needs of their modern day families, so take care not to choose based on looks alone. There are a few brachycephalic (flat-faced) dogs in this group like Bulldogs and Chow Chows, with folded skin on their faces that require regular cleaning.
Who are they suitable for?
Many – but not all – utility breeds are happy with less activity than some of the harder working breed groups. But each has their own specific personality quirks and behavioural needs. For example, Bulldogs and Chow Chows don't deal with heat very well due to their flatter faces and shortened airways, while Dalmations do require more activity and training. If you're thinking about any of these breeds, you should do careful research to make sure you're choosing the right dog for you.
Did you know?
Dalmatians were used to trot alongside decorated carriages as a symbol of wealth and social status. They were actually known as the Spotted Coach Dog in Regency times.
Related blog: 5 fascinating Chinese dog breeds
Related blog: Meet the Lhasa Apso
Related blog: Meet the Dalmatian
Related blog: How to keep your dog cool in hot weather
Pastoral dogs
Intelligent, loyal and incredibly active
What breeds are included?
| | | |
| --- | --- | --- |
| Anatolian Shepherd Dog | Finnish Lapphund | Old English Sheepdog |
| Australian Cattle Dog | German Shepherd Dog | Polish Lowland Sheepdog |
| Australian Shepherd | Hungarian Kuvasz | Pyrenean Mountain Dog |
| Bearded Collie | Hungarian Puli | Pyrenean Sheepdog (Long-Haired) |
| Belgian Shepherd Dog (Groenendael, Lakenois, Malinois and Tervueren) | Komondor | Samoyed |
| Border Collie | Lancashire Heeler | Shetland Sheepdog |
| Briard | Maremma Sheepdog | Swedish Valhund |
| Collie (Rough and Smooth) | Norwegian Buhund | Welsh Corgi (Cardigan and Pembroke) |
| Estrela Mountain Dog | | |
What were they originally bred for?
Herding animals, usually domestic livestock on farms. Some pastoral breeds were bred for semi-wild situations like herding reindeer, or looking after sheep or goat flocks in remote mountainous regions without regular human supervision.
What's great about them?
Pastoral dogs are loyal and as protective of their human families as they are of their livestock. These intelligent dogs make lovely companions for families that can accommodate their high energy and mental stimulation needs.
What's challenging about them?
The incredible intelligence of pastoral dogs can mean they become frustrated or redirect their herding and gathering instincts into inappropriate behaviours if they're understimulated. This can manifest as neurotic behaviour or even a predatory drive towards smaller animals in some cases.
Who are they suitable for?
Someone who can devote a lot of time to their dog, especially outside. Pastoral dogs really need lots of training and activity, with several hours of physical exercise every day. They also need mental stimulation, such as competing in agility or flyball to keep them fit and happy. There's a reason they're still favourites of farmers and other rural people.
Did you know?
Border Collies are said to be the most intelligent breed of dog. And the smartest Border Collie? That's Chaser, the companion of psychology professor John W. Pilley. Chaser learnt over 1000 words and how to understand sentences. She's said to have the largest vocabulary of any nonhuman animal. You can find out more about her story at chaserthebordercollie.com
Related blog: Meet the Welsh Corgi
Toy dogs
Lovable lap dogs ideal for smaller homes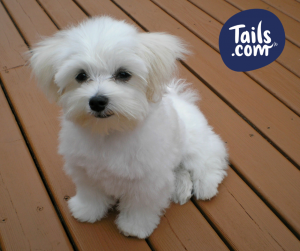 What breeds are included?
| | | |
| --- | --- | --- |
| Affenpinscher | English Toy Terrier | Maltese |
| Australian Silky Terrier | Griffon Bruxellois | Miniature Pinscher |
| Bichon Frise | Havanese | Papillon |
| Bolognese | Italian Greyhound | Pekingese |
| Cavalier King Charles Spaniel | Japanese Chin | Pomeranian |
| Chihuahua (Long and Smooth Coat) | King Charles Spaniel | Pug |
| Chinese Crested | Lowchen (Little Lion Dog) | Yorkshire Terrier |
| Coton de Tulear | | |
What were they originally bred for?
They're small companion or 'lap dogs' – generally affectionate and friendly, and liking their home comforts. Some breeds may have originally been bred for other functions but are classed as Toy due to their tiny size.
What's great about them?
Toy dogs make lovely companions due to their affectionate and entertaining character. They can often suit busier lifestyles or smaller spaces.
What's challenging about them?
Training can be a challenge if rules aren't enforced from the beginning. Many owners make the mistake of allowing unwanted behaviour early on because of their small size and cute appearances. Start as you mean to go on, and socialise as much as possible with other people and dogs so your Toy breed doesn't become clingy or fearful.
Who are they suitable for?
Young families and people who want a close companion, but are limited in space and time. All dogs need exercise, stimulation and outdoor space to run free but toy dogs will be happier with less time outdoors than athletic or working breeds.
Did you know?
Chihuahuas are likely to have come from Mexico, as they share a name with that country's largest state. It's thought that Christopher Columbus was the one who brought them to Europe, as he mentions a "small dog" in a letter to the King of Spain from his time in that part of the new world.
Related blog: Meet the Cavalier King Charles
Related blog: Meet the Bichon Frise
Related blog: Meet the Yorkshire Terrier
Related blog: Small dog food requirements