Our 'new normal' this year means more of you are asking – how do I keep my dog happy when we're stuck indoors all day?
Whether you're staying home or you're stuck, you're in self-isolation, you've got a poorly dog, or it's bad weather, we've got some top tips on how to keep your dog occupied when they're in the house.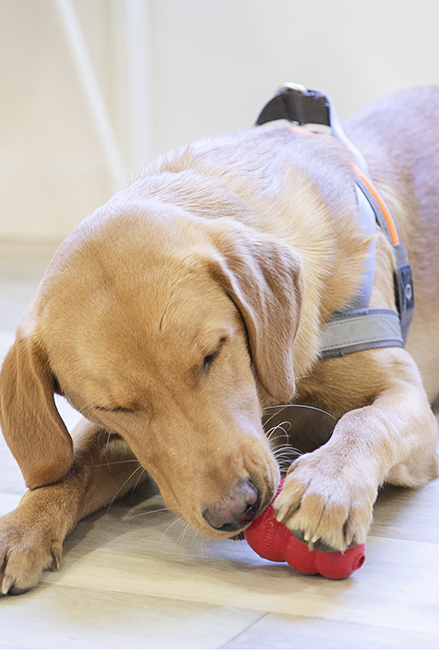 Something hands-off to keep your dog occupied:
Fill a toy with peanut butter (xylitol-free) – sticky, nutty and dog-friendly, it should keep them occupied for a while
Make toys from your recycling – old plastic bottles, egg cartons, boxes…they're going to be thrown out anyway, so why not let your dog get some of that pent up energy out by tearing them up. Just keep an eye on them to make sure they don't swallow anything they shouldn't.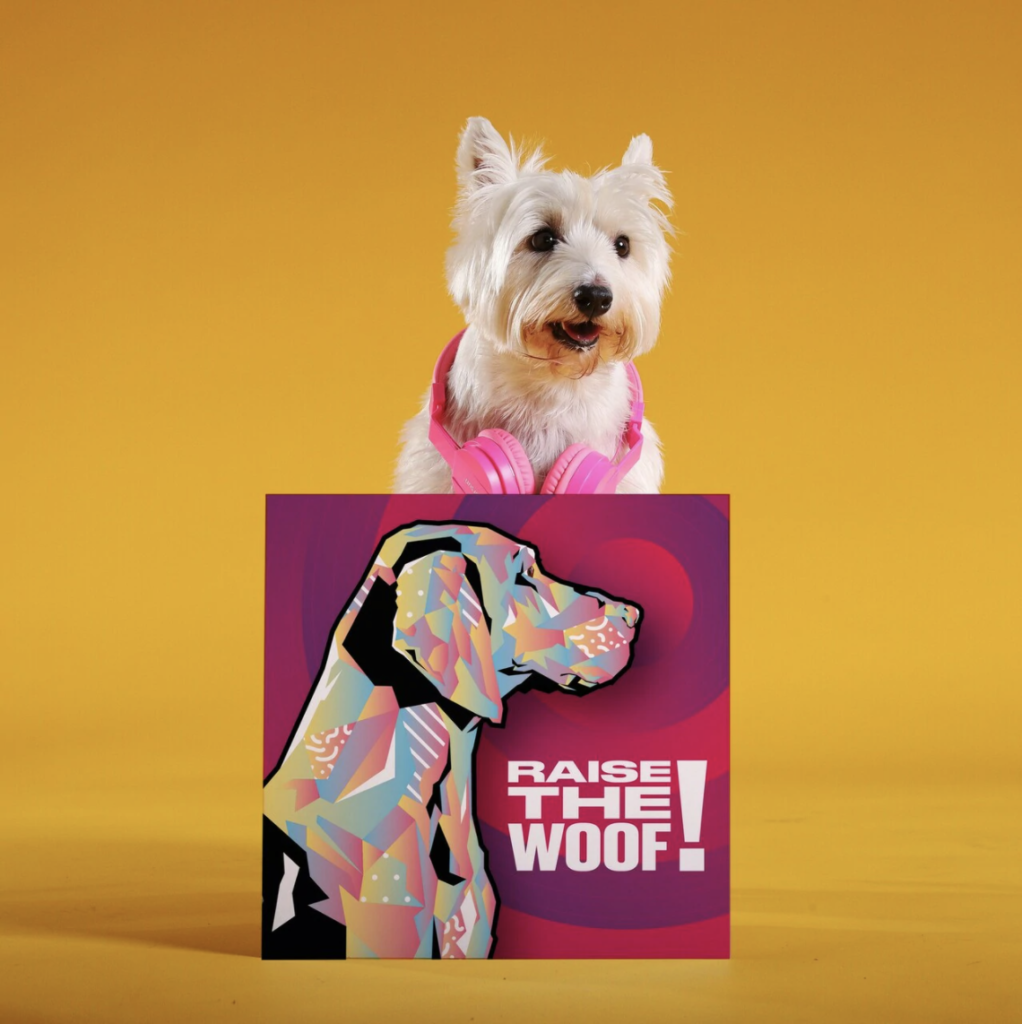 Something a bit different:
Make a playlist for your dog…it might sound silly, but dogs do actually enjoy music! In fact, we've just released our very first pop song for dogs! You can listen here
Get the recipe book out! We've got plenty of dog-friendly recipes here, or why not grab yourself a copy of The Happy Dog Cookbook?
Spa day! Make the most of the extra time at home by giving your dog a good groom. If they're pro-bath, then a shampoo and towel dry followed by a brush is a great way to bond
Anyone for doga? Why not try a couple of sun salutations with your pup – check out this article for more inspiration.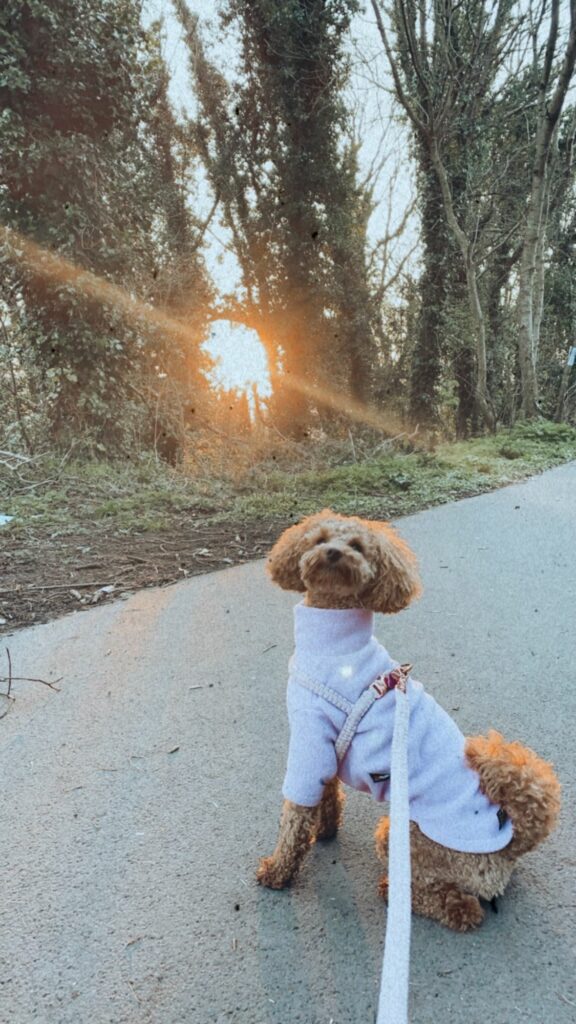 Something active:
Playtime rarely gets dull, so grab your dog's favourite rope, ball or toy and go play, they'll love you for it
Teach your dog a new trick – despite the myth, it is possible! It's mentally stimulating for your dog and fun for you, too
Ever fancied your dog as a sniffer dog? Try scent training at home – check out this website
Go for a walk – if you can go outside for some fresh air, it's a no-brainer, but if you can't, we get it – it's no fun feeling stuck.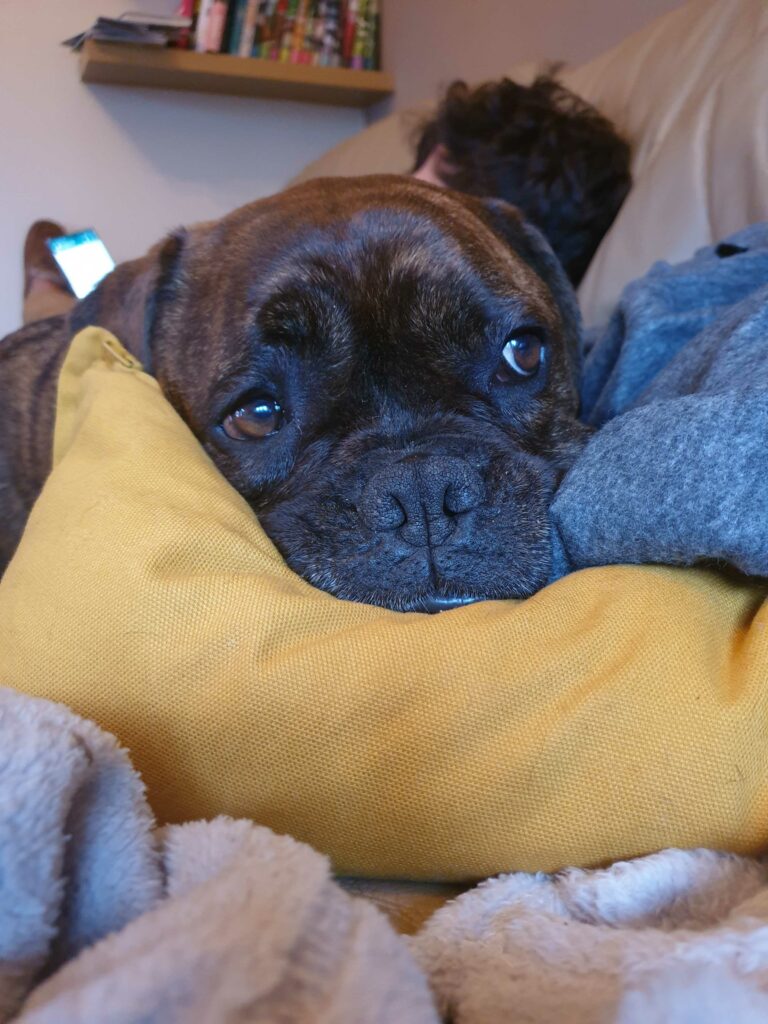 And something for the evenings:
Cuddling up on the sofa after a long day of learning new tricks is the perfect way to relax for the evening
Stare into each others' eyes. Evidence suggests making eye contact with your dog can increase the bonding hormone oxytocin!