Listen up pop pickers (we've always wanted to say that), we've got a brilliant world first in store for you and your dog. Are you ready to make some music history with us?
We made a Christmas song! And because we're tails.com we made it just for dogs.
A festive pop song made for dogs
When we all need a bit more feel-good in our lives, this song puts our dogs centre stage. It's based on sounds and noises dogs enjoy – we call it 'waggae' – reggae designed to wag tails.
Raise the Woof!
We know from all our customers how much our dogs have helped us get through the past year. So we did some digging, and based on scientific research (our music producers played over 500 sounds to 25 dogs in a digital focus group) we found the secret to dog pop.
Then we mastered the track at London's famous Abbey Road Studios. What a way to celebrate this Christmas! If you'd like your dog to have a listen, a head tilt, a tail wag – and maybe even a dog dance – it's free to stream and download and available here.
On a mission to improve the lives of dogs and their owners
Our tails.com community fund launched earlier this year and we helped Refuge4Pets and Thornberry Animal Sanctuary make a difference in October. With our first ever single for dogs, we're helping community group Dudes and Dogs.   
Run by Rob Osman, Dudes and Dogs is based in Bristol. With plans to go nationwide, their aim is to help get men out in the fresh air together for a walk and a talk with their dogs to help relieve mental health pressures.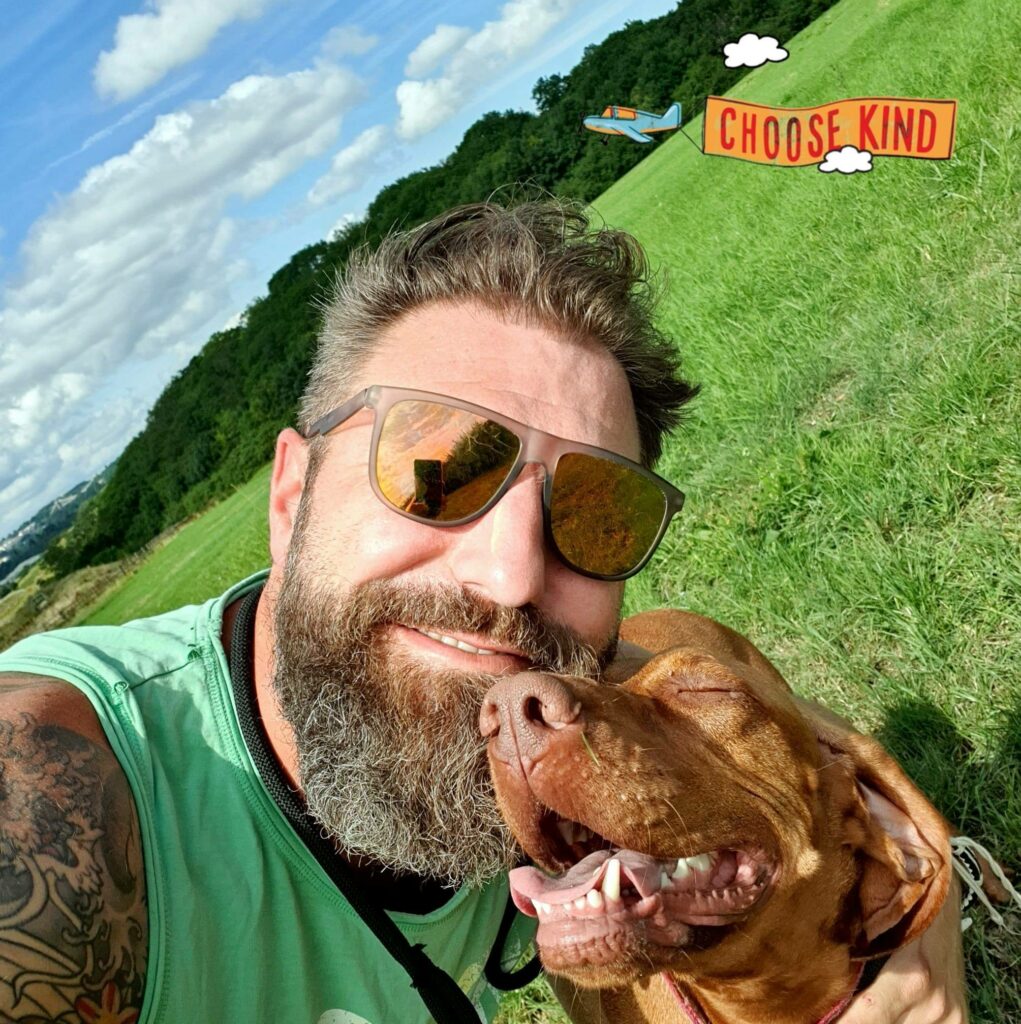 How you can help
Our download is free, but then we made this amazing limited-edition vinyl. Featuring Rob's dog Mali as our cover star, it's a brilliant present idea this Christmas, and just costs £10.
All the proceeds go to it. If you'd like to buy a copy of the record (only 500 have been pressed) you can donate here.
Luckiest Dog Ever
You've got the pop song, you might have donated to help Dudes and Dogs, and if you still need some festive gifting inspiration, our tails.com Christmas shop is available to shop at tails.com here. The greatest gift of all (if we say so ourselves) is another feel-good gift, as 10% goes to the tails.com Community Fund to help others.
Where do I listen?
Raise the Woof! is available to stream from Wednesday 18th November including Spotify, Vimeo, YouTube and Apple Music for free. Have a listen – your dog won't believe their ears!