Eat, treat, play, repeat – a day in the life of a dog. Did you know that we can create a tailor-made kibble blend for your dog, provide tasty treats for their walks and training, AND we've recently added 3 new types of accessories to our range?
Toys
Hot off the press – you can now add a toy (or toys!) to your tails.com deliveries.
Toby the Teddy and Michelle the Monkey from Beco are made from hard-wearing, recycled plastics and have double-stitched seams for dogs who love a good chew. Both have a durable squeaker for added fun!
The Plush Bone Toy from Project Blu is soft on your dog's mouth and eco-friendly. Its monochrome design means it won't look out of place in your home and is easy for pups to carry and chew.
Just login to your tails.com account to find out more and pick your dog's favourite.
LickiMats
A LickiMat is a great way to give your dog mental stimulation, making mealtimes more fun and mixing things up with some different textures.
We recently added 2 types of LickiMat to our shop – LickiMat slomo is perfect for slowing down mealtimes to help reduce bloating and support healthy digestion. Just spread your dog's favourite food into the pockets and top with their tailor-made kibble or favourite treats
Enthusiastic chewers will love the LickiMat Tuff. Designed to be super resistant to big chompers, it's perfect for spreading with wet food or other soft foods to keep your dog entertained.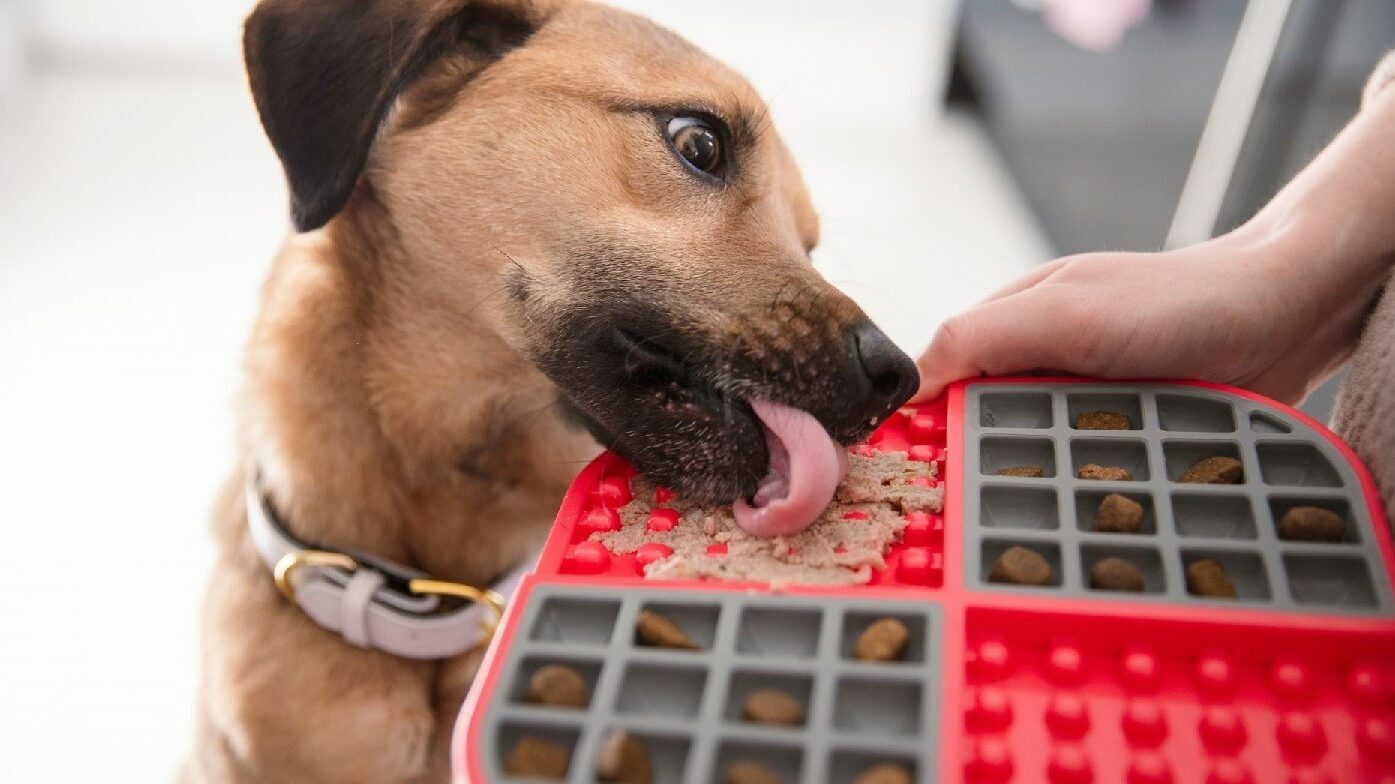 Want more LickiMat inspiration? Check out our favourite LickiMat recipes.
Beco Bone
Occupier toys are ideal for keeping your dog busy, with a tasty reward to boot.
The Beco bone, which comes in 2 sizes, is made with 100% natural rubbers, is super tough and durable, to withstand even the most enthusiastic chewers. And its hollow cavity is perfect for popping a few of your dog's favourite treats, like our Cold-Pressed Duck Rewards, inside to keep them entertained for longer.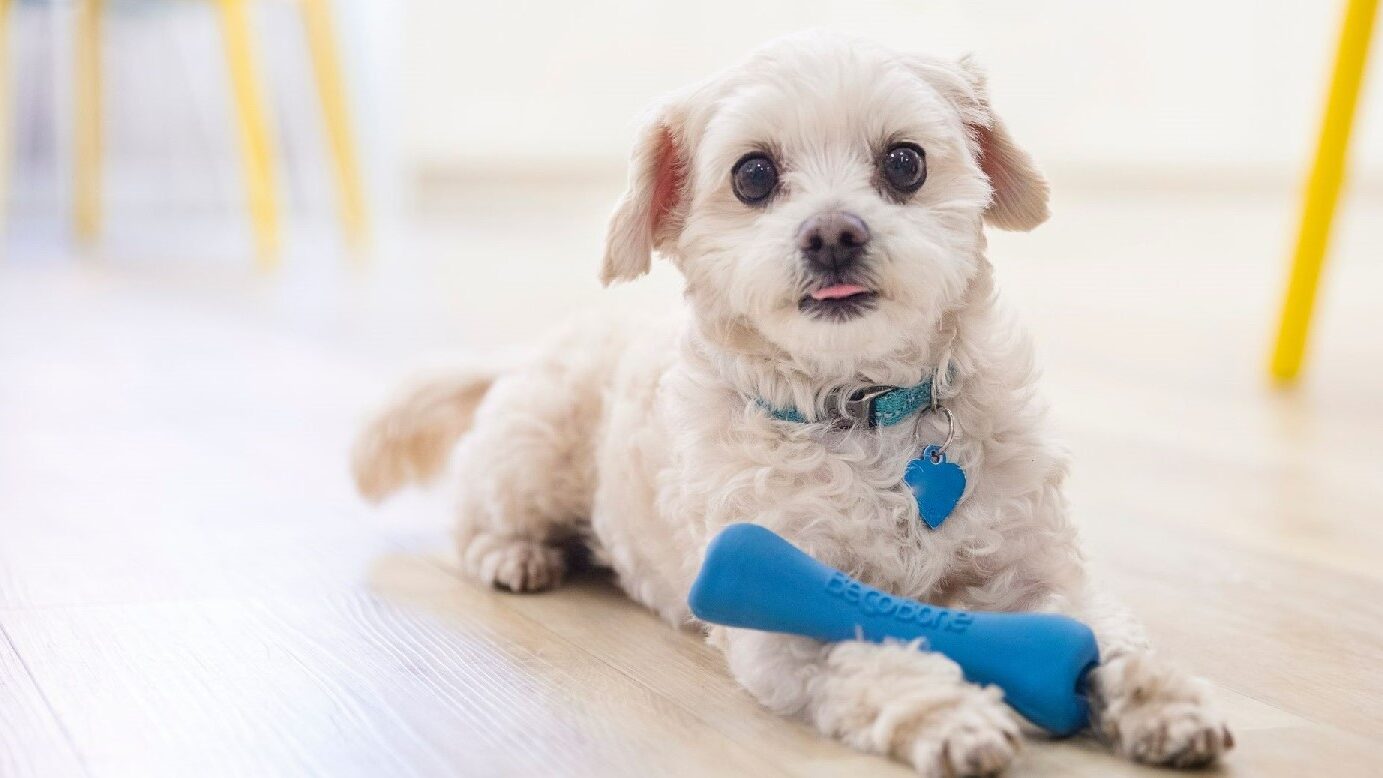 Find out more about how to use puzzle and occupier toys.