We set up the tails.com Community Fund in 2020 during the pandemic, as a way to help improve the lives of dogs and their owners across the UK. A programme of support for charity partners, chosen by tails.com customers in their local community.
Since then, we've worked hard to build long-term relationships with these incredible causes, supported by the engagement and participation of you – the tails.com pack.
So what impact did you have in 2022? Let's find out.
The people have spoken
At the beginning of this year, we invited pack members to vote on the charities which resonated with you most. Helping us understand where you think our support would be most impactful.
Thousands voted, and joining StreetVet as our new long-term partners were:
Giving back with every gift
In total, we donated £24,000 to our charity partners in 2022, thanks to our pack members. So give yourselves (and your dog) a big pat on the back.
A huge part of this was a whopping £4,200 raised from Christmas Goodies box pre-order sales – the gift that really does give back!
Our team also shipped over 14 tonnes of free food to charities this year – to organisations helping in Ukraine, to local food banks to help families struggling with the cost of living and to help feed the good dogs at All Creatures and Refuge4Pets.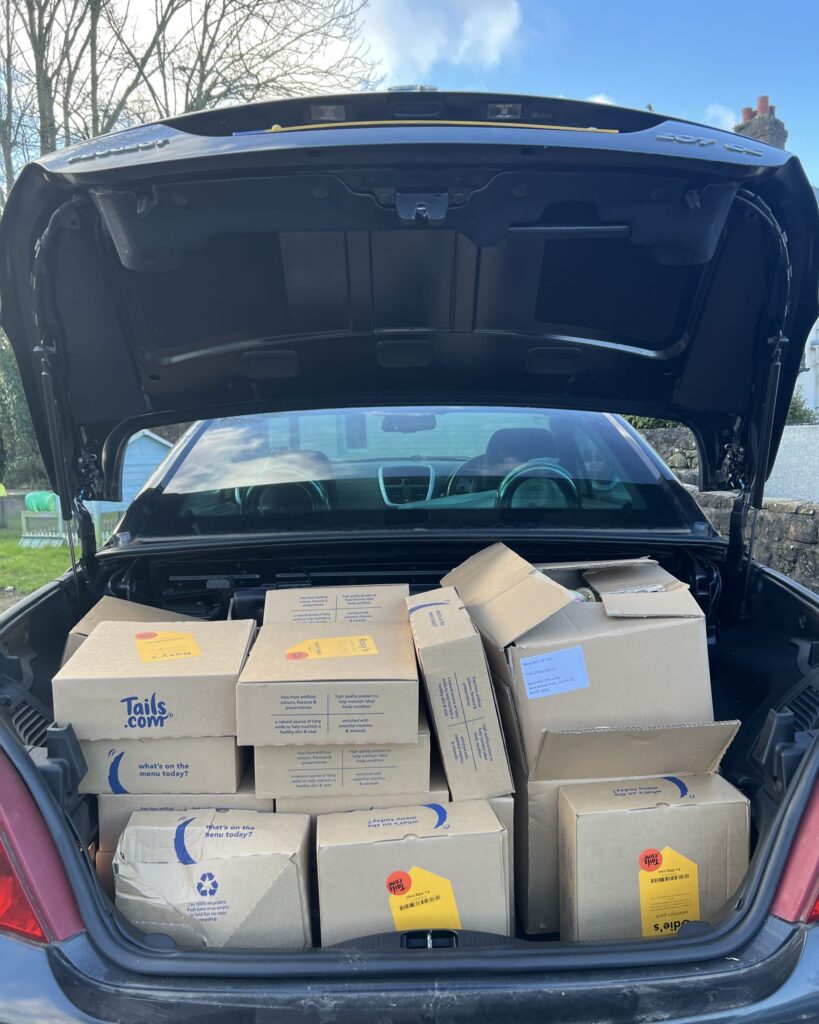 New frontiers
2022 saw us designing our first-ever dog coat in partnership with GILL marine – who cleverly use offcuts of fabric that would otherwise go to landfill. 10% of every coat sale goes to StreetVet & Ocean Generation (GILL's charity partner).
We also used our in-house design team to create a range of Thortful cards – with all proceeds going to the tails.com Community Fund.
But what we also discovered this year, was that there's more than one way to give…
Platforming important stories
As well as financial support, we wanted to use 2022 to raise awareness around the core issues our partners tackle.
Head Vet Sean and StreetVet co-founder Jade Statt went live on 15 UK radio stations – discussing practical ways we can all help people experiencing homelessness with their dogs.
We also captured some of the incredible work of Refuge4Pets and All Creatures Great and Small over on our Youtube page.
Looking ahead
A huge thank you to you, our pack members, for helping us make these impacts in 2022. You can find out more about the Community Fund here.
We'll continue to explore ways we can support our charity partners in 2023, and we'll keep you updated as we go. Happy new year everyone!