Leaving your pup with a dog sitter for holidays or extended periods can be tough. While you're preparing for an exciting time away, your dog may not have the same view of the change ahead — especially when they see you pull the suitcase out of the wardrobe! It's important to start getting ready in advance so your dog is happy and content as you set off on your travels. 
Nowadays, there are lots of alternatives to kennels — from dog and home sitters who come to your house, to exclusive pet hotels where your dog can have treatments and spa luxuries. And, of course, there's always the option to leave your dog with a friend or family member.
Familiarity and repetition builds trust. Once dogs have stayed somewhere a few times, they'll know where they're going and enjoy the break. Every dog is different, so think about what your dog prefers to help you decide what option is best for them.
In this post, we'll unpack how to choose a dog sitter, what you need to tell them about your dog, and what to do while you're away. So you can enjoy yourself — and your dog can, too.
How to choose someone to look after your dog
When it comes to choosing who'll look after your dog while you're away, there are three main options:
Leaving them with a friend or family member
Getting a dog sitter to look after them
Putting them in dog boarding kennels
Below, we'll show you some of the important things to think about when leaving your dog with a dog sitter, helping you make the process as smooth as possible. (Many of the points are relevant for leaving your dog with a friend or family member, too — or placing them in kennels.)
How to find a dog sitter
1. Ask family or friends for a recommendation
Online reviews can help give you a flavour of what a dog sitter is like, but nothing beats a personal recommendation from a family member or friend. They can tell you first-hand about their experience, and you can rest assured you're getting the full picture.
If you know someone who's used a dog sitter, you can ask them directly. Or you could put a message on social media asking for people's recommendations — if they don't know a dog sitter themselves, they might be able to ask a friend.
Top tip: our tails.com Wet Nose Nation Facebook group is a great place to share tips, advice and updates with fellow dog owners.
2. Do some online research
If you can't get a personal recommendation, you can start with a simple search of dog sitters in your area — there are loads of websites and apps out there to help. Any reputable dog sitter should have plenty of online reviews to read. If these reviews are through a reputable review platform, like Trustpilot, then you can rest assured they're real reviews.
If the dog sitter is independent or less established, they might not have ratings from Trustpilot. But make sure to check their social media accounts to see comments or reviews from other people, and photos of their pets with the dog sitter.
3. Ask the right questions
Your dog sitter should be able to answer questions about their training and qualifications, as well as giving specific details about how to handle emergencies. Make sure to ask them about their relationship with their local vet, and find out whether you can contact them 24/7 by phone or email.
Remember to check whether your dog sitter has liability insurance. You might also want to consider whether you want them to have dog first aid training too.
4. Meet your dog sitter in person
It's crucial you meet the dog sitter who'll be looking after your dog in person. As well as showing a clear enthusiasm for looking after your dog, it's helpful if your dog sitter is someone you get on with, too. Your dog is a member of your family and it's vital you trust your dog sitter 100% — it'll give you peace of mind as you set off on your travels.
It's also a good idea for your them to meet your dog in person. This helps them get acquainted and see their personality for themselves — with you present. If your potential dog sitter is unwilling to meet in person or doesn't give off quite the right vibe when you meet, these could be red flags and you may want to find an alternative sitter.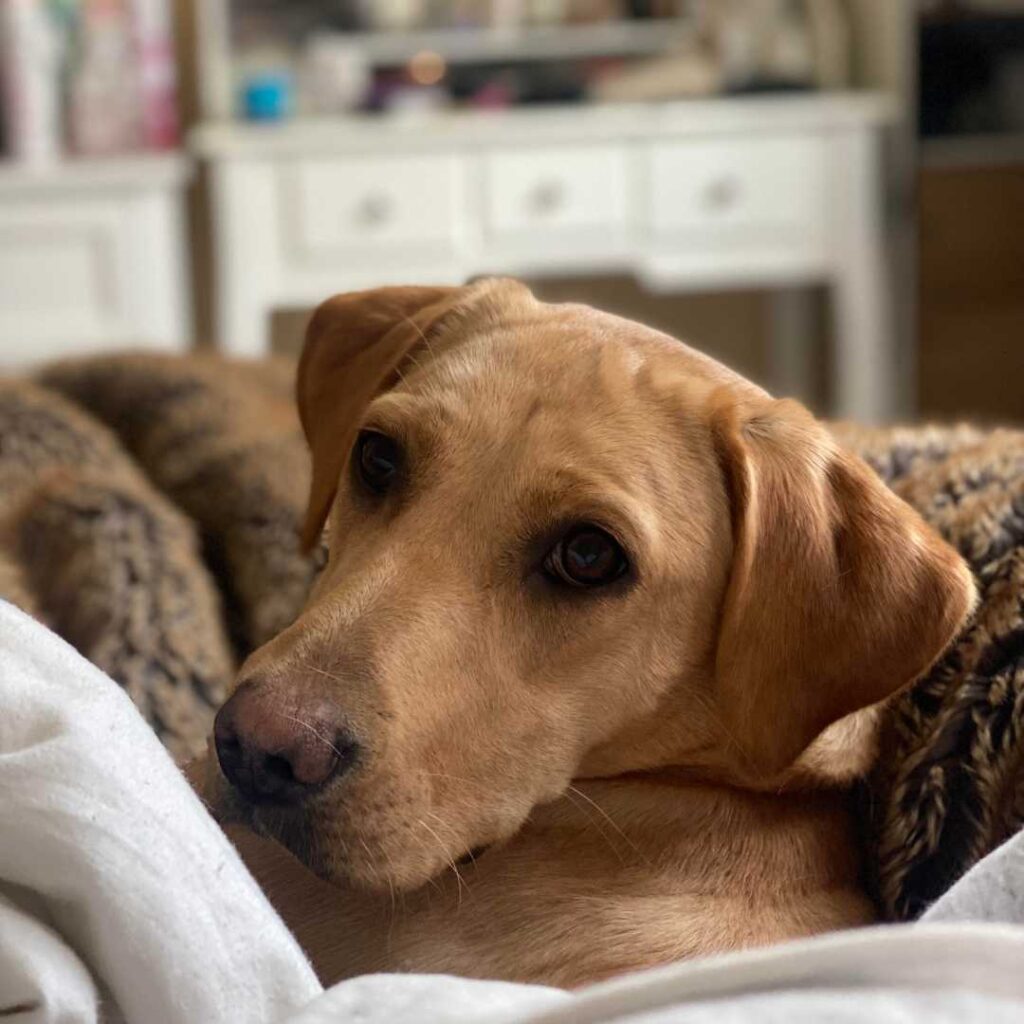 Checklist: what to tell your dog sitter
Don't worry if it's your first time finding a dog sitter. Here's a handy list of things to tell them so your experience goes smoothly.
Eating
What does your dog eat? How much? And what times of day? 
Do they have treats, and if so, how many — and when?
Does your dog have any allergies?
Tailoring your dog's experience to be as close as possible to what they're familiar with will help them feel settled while they're in a new place with a new carer.
Routine
When and where does your dog like to walk?
How much walking do they need in a day?
Should they be walked on or off lead?
Do they have a favourite toy or play style?
What training have they had and what commands do they know? Including their trigger words – there's an endless number of different words for "go to the toilet" for example!
When does your dog tend to wake up?
Do they need letting out at night?
Where do they like to sleep?
What do they typically do during the day?
It might seem like a lot of information, but this will help your dog sitter keep your dog comfortable, stimulated and exercised, and ensure their routine is as close as possible to what they're familiar with.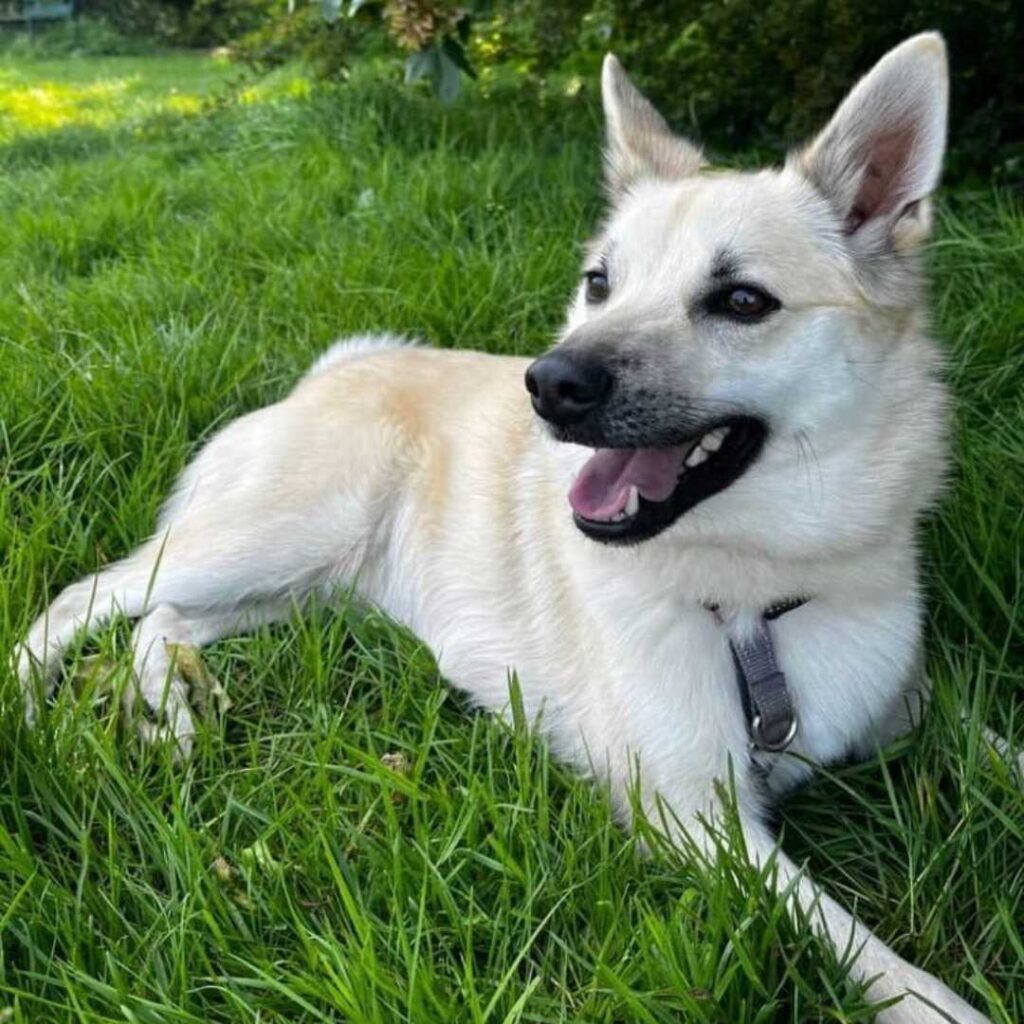 Other things
It's important your dog sitter knows about any quirks or watch-outs that are unique to your dog. For example:
How are they with other dogs?
Are they comfortable and settled if you take them to a pub or restaurant? 
How are they with children? 
Do they have any medical conditions, or medication that needs to be given?
Knowing this can help your dog sitter avoid any sticky situations that could be dangerous for them or your dog.
It's also a good idea to share your local vet's contact details, as well as any pet insurance information in case anything happens while you're away.
What to do when you leave
When it comes to the actual goodbye, it's tempting to want to give your dog that last cuddle and attention. However, try to give them positive encouragement in your voice, body language and actions. You could even ask the person who's looking after them to give them something fun to do while you leave or once they've settled after your departure – like our occupier recipes.
Your dog may take a little time to adjust on day one, just like humans, especially if they're not at home in their usual environment. But try not to worry — this is perfectly normal. A good carer will try to help them as much as possible with cuddles and reassurance. Bringing an item from home, like a familiar toy or blanket, can give reassurance in a new environment and help them settle.
Special treats, like a Yakers Chew, can give your dog something to focus on — especially in those first few hours — helping them to settle more quickly.
What to do while you're away
You might find it reassuring to check in and find out how your dog's doing while you're away. While they're probably having a grand old time, there may be little signs and symptoms you need to talk about with your sitter. 
Coming back home to your dog is one of the best things about the end of a break away. But don't be surprised if your welcome is bypassed by your dog's determination to head home and get back to their normal life! Once they're back, your dog will likely be more receptive to a proper hello — and some well-earned cuddles.