🇫🇷- Read about our new Poo Bags in French.
🇩🇪- Read about our new Poo Bags in German.
If you're reading this post, then you've probably picked up a few dog poos in your time! As dog owners, we know how hard it is to find the perfect poo bag. One that's eco-friendly, as well as big enough and tough enough to handle even the toughest of tasks…so to speak!  
Fear not – a new way to pick up awaits.
Our dedicated team of experts has been hard at work designing the perfect poo bag. Conducting countless hours of research, looking at an endless list of materials, and, yes, picking up quite a bit of poo…
But first – how did we get here? Let's find out.
The problem with biodegradable poo bags
While biodegradable or compostable poo bags might seem like the best option out there, their environmental benefit depends on how you dispose of them. Many are only able to break down under a very specific set of conditions. 
Most of us are popping our poo bags in a regular bin, which ends up in landfill — limiting the environmental benefits of these poo bags.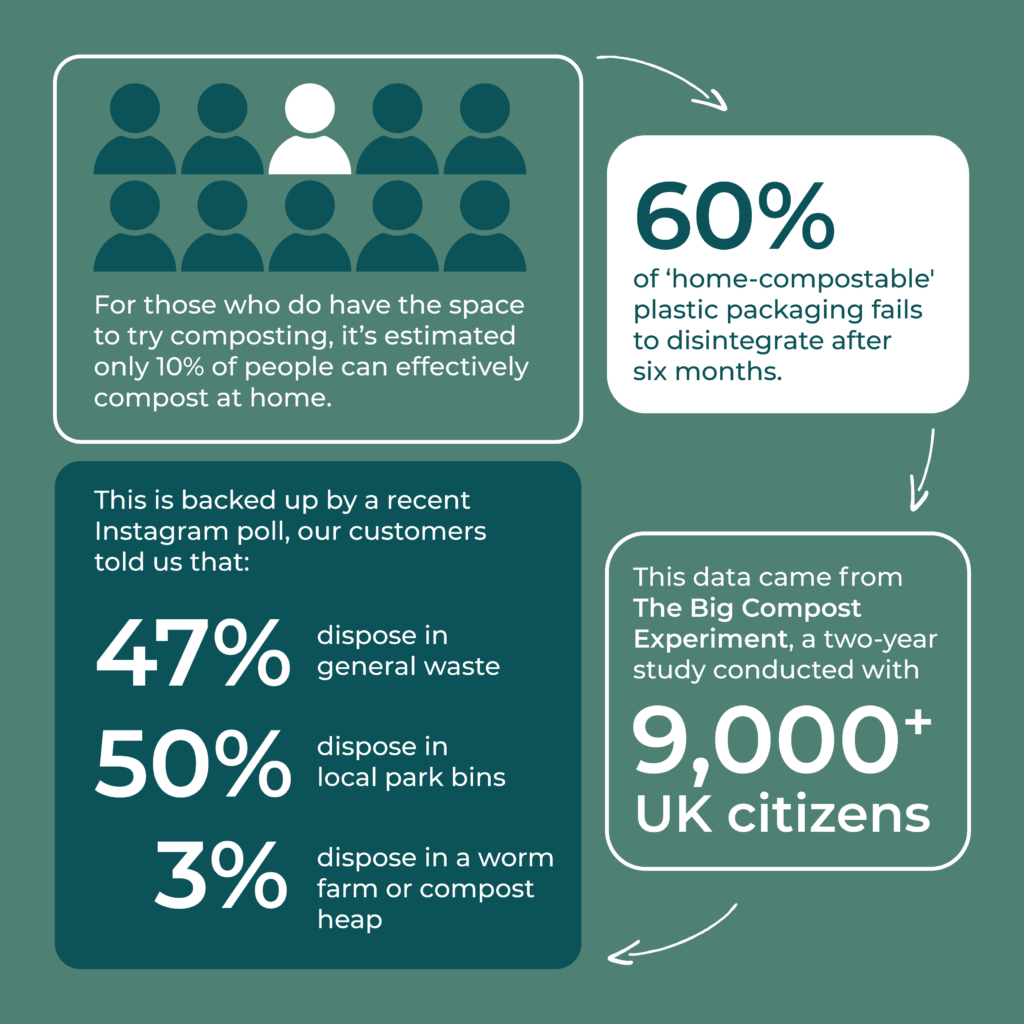 When waste ends up in landfill, it's often buried deep and lacks the necessary conditions for biodegradation. Compression and a lack of oxygen means even biodegradable bags take a long time to break down, releasing methane (a potent greenhouse gas) as they degrade.
On top of this, these kinds of bags often demand a higher amount of resources for the manufacturing process, making them less favourable for the environment.
Our new Poo Bags, made from 100% recycled materials
We listened to you, the tails.com pack, to make sure we were creating a product that serves a purpose. Bags that get the job done, with the smallest possible environmental footprint….ta dah!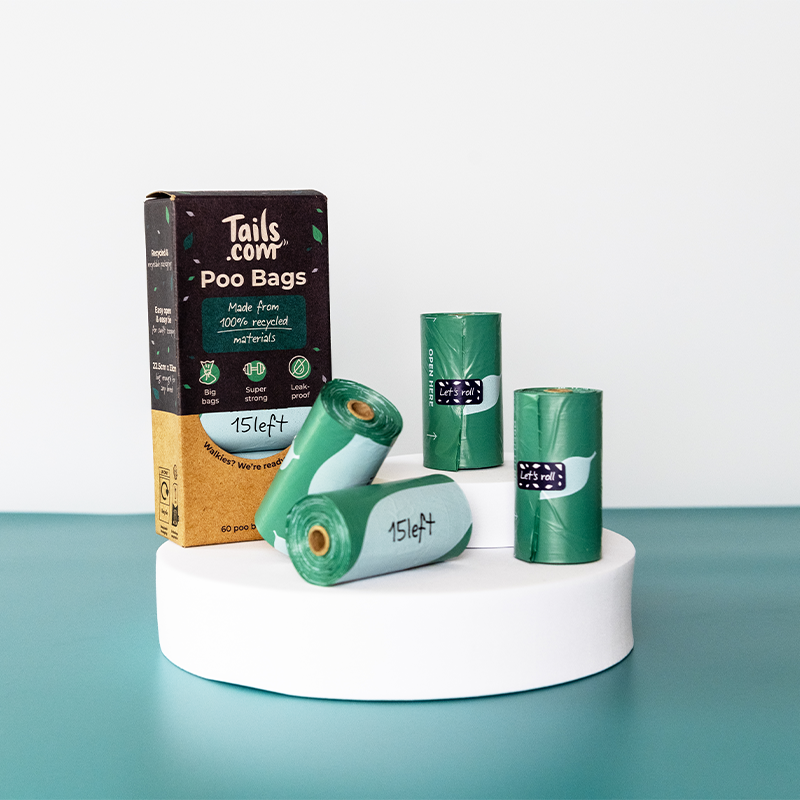 That's why our new Poo Bags are made exclusively from recycled materials. As well as reducing the production of new plastic, these bags have a more energy-efficient production process than virgin plastic. A great choice if you're disposing in park bins or general waste. Designed so that each of your dog's deposits has the smallest possible impact on the planet.
Our new Poo Bags are:
Made from 100% recycled materials
Big, strong and leakproof
Delivered in fully recycled & recyclable packaging
Plus, when you add them to your tails.com subscription, you'll get a monthly supply of 60 bags, with a handy countdown on every roll. So you'll never have to experience the empty-pocket-patting-panic….ever again!
Sounds good? Add our new Poo Bags to your monthly box.
Not a subscription customer? No problemo. Simply sign up or reactivate your account to get this essential delivered to your door every month, along with tailor-made goodness for your dog to enjoy!