Are you ready to do something amazing this autumn? Join us in Dementia UK's October Dog Walking Challenge! We'll be teaming up with our dogs to walk 100km across the month and raise funds for Dementia UK to hire more specialist nurses. Time to dust off those hiking boots…
Walk 100km for a great cause
With the October Dog Walking Challenge, Dementia UK is inviting dog owners to make every walk count. We'll be supporting this year's event and we're inviting all of you, our customers, to join us in raising funds to help Dementia UK hire more specialist nurses.
"Our tails.com pack are so pleased to be supporting Dementia UK for this year's October Dog Walking challenge. As dog owners, we know getting out with your dog is a great way to spend quality time together, and being able to support such an important cause at the same time means so much to many of our team," said Lina Merouani, who's been working closely with the Dementia UK team.
We'll be hitting the local park, exploring new hikes and more…How will you complete your 100km? Feel free to spread those steps across the month, wherever and whenever you like!
Sign up to the challenge, set up your fundraising page and receive your FREE dog bandana to get started. Plus you'll get to join #TeamDementiaUK, meeting thousands of other dog walkers in their dedicated Facebook Group.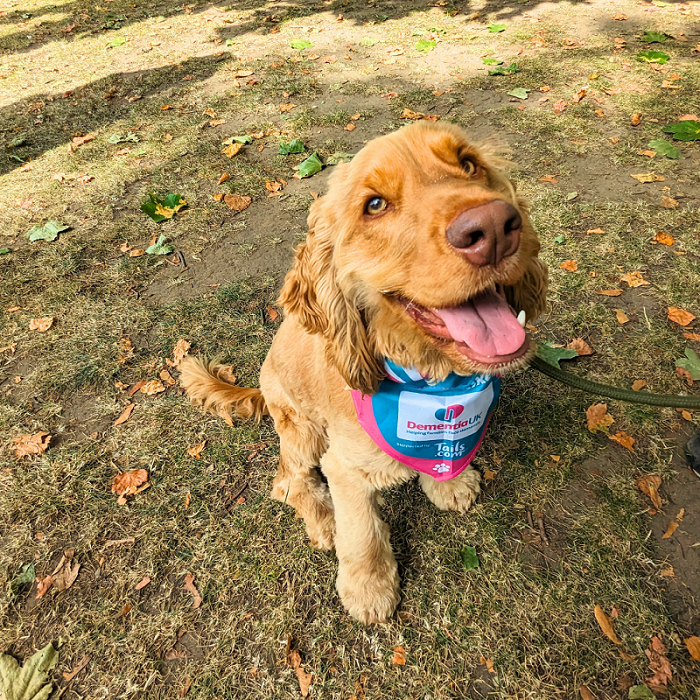 Making sure no one faces dementia alone
By 2025, more than one million people in the UK will be living with dementia. Nearly half of us will be affected by the condition at some point in our lives.
Every step you take and every penny you raise will help Dementia UK hire, support and develop specialist nurses. These qualified professionals provide life-changing support for families affected by dementia. They work in hospitals, GP practices and local community services to provide clinical, emotional and practical support.
Our own dogs bring us so much love, they mean the world to us. That's why we're dedicated to improving the lives of dogs and their owners, and supporting charities who do so. Did you know dogs could also help preserve or even improve confidence, communication skills and general quality of life for people living with dementia?
Since its launch in 2021, Dementia UK's Dog Walking Challenge has raised over £4.3million. They still need our help (and yours!) to reach everyone who needs them, and ensure no one faces dementia alone.
Walk the walk and spread the word
Every walk counts. 100km might seem like a lot, but you can do it your way! Take a stroll around your neighborhood, explore a new park, visit a friend on a sunny day… It all adds up.
Some of our team members are already gearing up for the October Dog Walking Challenge. Be sure to follow us on Facebook and Instagram for updates and motivation. You'll be able to check out our office dogs with their Dementia UK bandanas!
Looking for inspiration for your next dog walk? Check out the 7 best dog walks in the UK.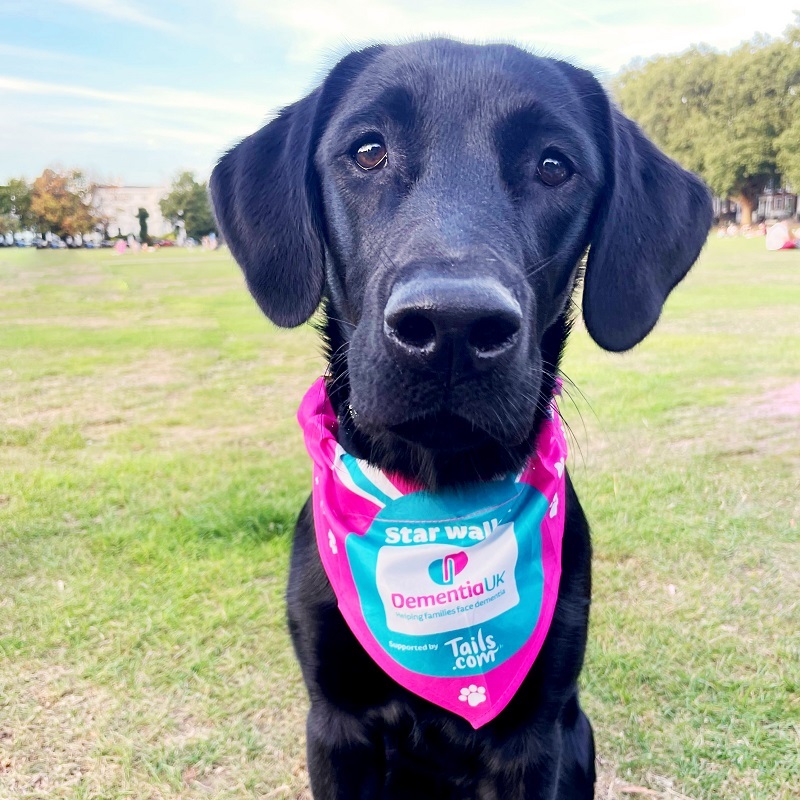 Feeling inspired already? How about getting a team of dog owners together at your workplace or local park? Get in touch with Dementia UK to find out more about the different ways to join in.
Don't forget to share your updates too!
Share your fundraising page on social media, tell your colleagues, tell your dog walking group, tell your groomer! And tag us and use the #TeamDementiaUK hashtag so we can see how you're getting on too.
Let's walk!