In this heat is your pooch getting a bit hot under the collar? Looking for a simple way to help cool them off? We've found our dogs at Tails.com HQ love an ice cold treat to cool down during these hot summer days.
We've made a list of our favourite frozen recipes.
Refreshing watermelon dog treats
Can dog's eat watermelon? Of course they can! Cool your dog down with these tasty and refreshing watermelon treats ???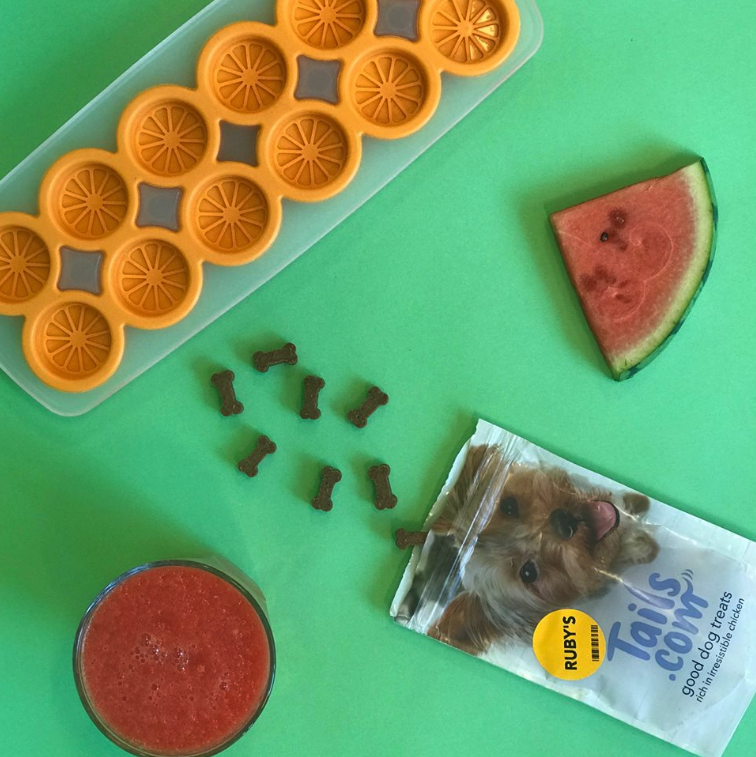 The recipe is simple, follow these easy steps.
Blend 6-8 slices of watermelon – remember to remove the pips and skin!
Grab an ice cube tray
Pop in a couple of treats to each cube – we'd recommend our Good Dog Treats
Pour in the blended watermelon
Freeze for +6hrs until set
Ruby and Noodle loved theirs!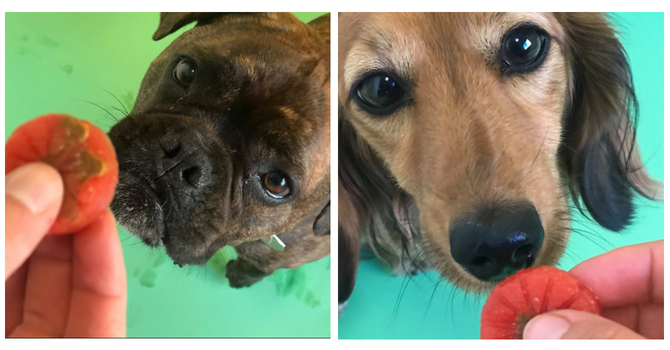 We reckon its worth making a batch for yourself too (minus the dog treats of course) – try them in a glass of Pimms, delicious!
Banana & peanut butter frozen smoothie bites
Quick and easy refreshing sweet treats to help your dog to cool down. These frozen smoothie bites use just three ingredients – it couldn't be simpler.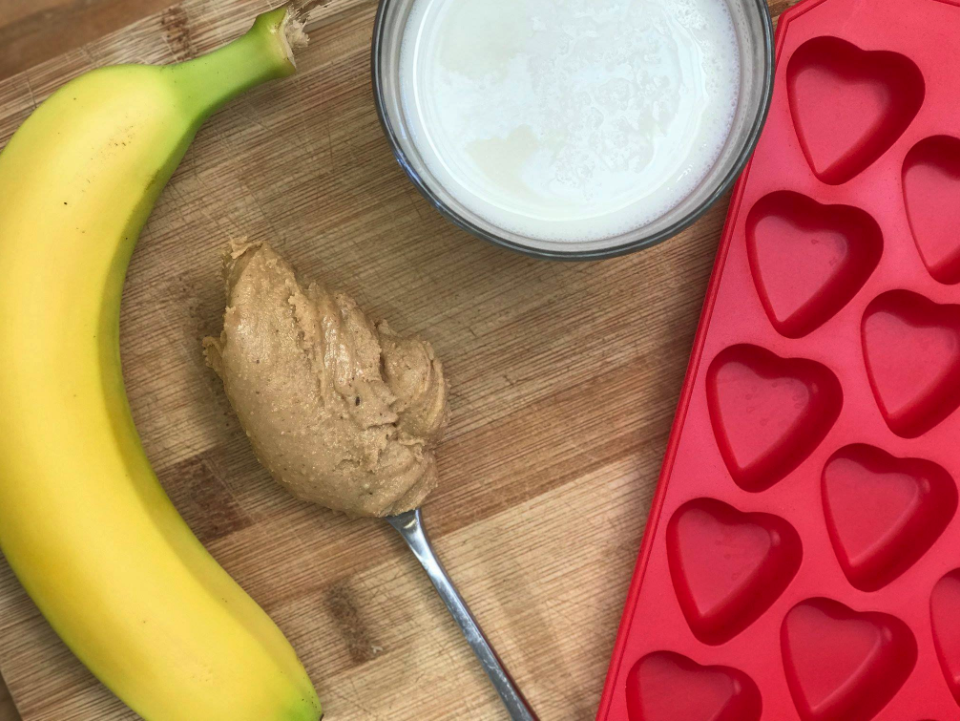 150ml unsweetened almond milk
1tbsp smooth peanut butter (make sure the peanut butter is xylitol and palm oil free – this is really important as xylitol is harmful for dogs – read more here)
1 banana

Mix together until the paste is a smoothie consistency, pop in an ice cube tray and freeze for +6hrs until set then let your dog enjoy!
Cooper and Bear loved their frozen smoothie treats!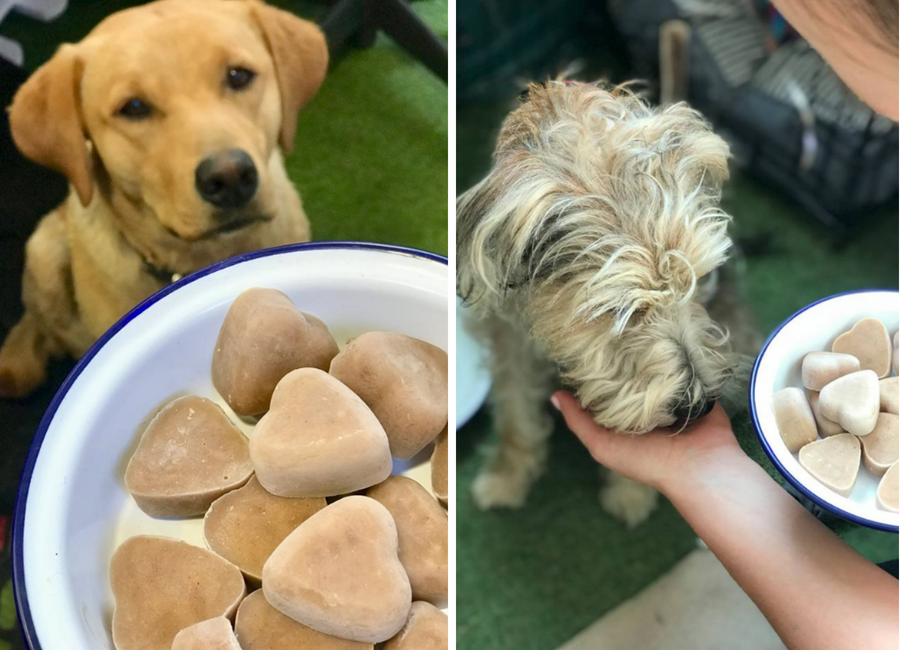 We hope your pooches love these recipes as much as our office dogs have ???
Check out part 2 for more delicious frozen treat recipes here
Keen to try more of our recipes? Give tailor-made food a go!
Every dog is different. That's why we tailor our dog food to suit your dog's individual needs. We create your dog's recipe based on information you give us and from over a million possibilities.
It is simple, just like these recipes!
Get tailored nutrition – Made from high quality ingredients in your dog's favourite flavours.
Right portion size – with easy portion control & weight management.
Monthly deliveries: no ongoing commitment – change or cancel anytime.