Did you know that there are over 40 French dog breeds? We thought it was time to take a look at the most popular breeds in France, and give you a chance to find out a little more about them.
Basset hound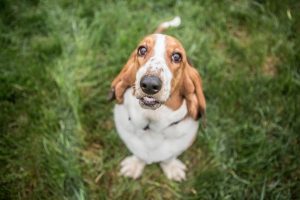 What are they known for?
Their droopy looks – long floppy ears, and long floppy faces – which has led them to have comic roles in cartoons (Droopy, Fred Basset) and TV (The Dukes of Hazzard, That's So Raven). And for their sense of smell, second only to bloodhounds and 10,000 times greater than that of a human. They can take in a range of smells at once and hone in on just one.
What were they originally bred for?
Hunting. They were bred from bloodhounds to be shorter hunting dogs (their name comes from "bas", the French word for "low"), keeping their noses close to the ground to better track small animals like rabbits and hares.
Did you know?
In 2011, a basset hound named Victoria was elected co-mayor of Concord, Ontario in Canada. She shared the role with a Great Dane named Nelson, and ran her campaign on a promise to "rid the city of squirrels and to make Concord, and the world, a better place for canines."
Bloodhound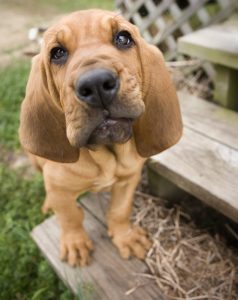 What are they known for?
Their sense of smell. No dog has a more sensitive nose than the bloodhound. Often this can be a little problematic for owners though, because once they catch an interesting scent that's it. They'll embark on a single-minded pursuit of that scent that no amount of calls or commands will stop! Other than that, they're mild-mannered and wonderful companions.
What were they originally bred for?
Hunting, specifically tracking deer and other game. By the 16th century, they were also used to track people… which they continue to do today as search-and-rescue dogs, and as police dogs. In fact, their sense of smell is so good that trails followed by bloodhounds are admissible as evidence in American courts.
Did you know?
A bloodhound called Ludivine accidentally entered the 2016 Elkmont Half Marathon in Alabama. Her owner let her out to go to the toilet, and she just started running – the entire 13.1 miles. Best of all, she finished 7th.
Beauceron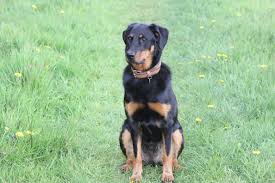 What are they known for?
Beaucerons are known by many names – the French shorthaired shepherd, Beauce sheep dog, Beauce shepherd, berger de Beauce, bas rouge. They're also known for being great working dogs that are intelligent, loyal and protective. Today they work as shepherds and with the French army and police too. Their loyalty also makes them great family pets.
What were they originally bred for?
Herding and guarding. Beaucerons date back to the 16th century where they were originally bred as herding and guard dogs. They have a natural instinct and ability to keep watch over herds of sheep and cattle, and of properties and people, in equal measure.
Did you know?
Beaucerons have double dewclaws on their hind legs. These date back to the earliest days of the breed and were a sign of better herders, as they allowed for better traction over the many miles of uneven terrain they travelled with their flocks. Double dewclaws are considered a standard of the breed, and a Beauceron is not a true Beauceron without them.
Petit basset griffon Vendéen
What are they known for?
This small (petit), low (basset), wire-haired (griffon) dog from the Vendée region of France is known in the UK as "roughie" and in the USA as "petit" or "PBGV". But they're often known simply for their nickname "the happy dog". And it's not hard to see why – they're lively, friendly extroverts who are willing to please and thrive on attention from their owners. And they like to bark.
What were they originally bred for?
The Petit Basset Griffon Vendéen was originally bred for hunting rabbits in the thick underbrush of the west coast of France. Their hunting instinct is still strong, so it's wise not to let them off their leads in case something catches their nose.
Did you know?
They were a favourite of King Louis XII, who ruled France from 1498 to 1515. Because of this, they were briefly known as "Chiens Blancs du Roi" – the King's White Hounds.
Briard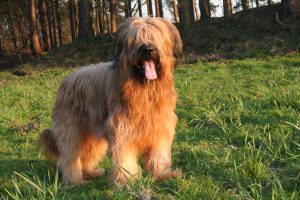 What are they known for?
Being loyal with their families – and somewhat aloof with strangers. They're great companion dogs who are easy to train and love to please those around them. Briards have been known to especially dote on children and can be quite protective of them, even when adults are telling them off.
What were they originally bred for?
Briards were originally bred as sheepdogs. They're alert with a great sense of hearing, and the same protective nature they have for their families comes from protecting their flock. They date back to the 8th century and families who owned one were well regarded in high society because it ensured they had good quality livestock.
Did you know?
Briards have been favourites with many leaders throughout history – Emperor Charlemagne, Napoleon and US President Thomas Jefferson, who brought several back to America after serving as ambassador in France.  
Brittany spaniel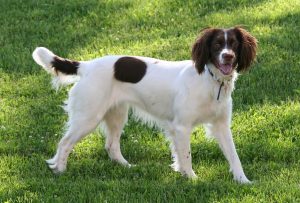 What are they known for?
Their almost-boundless reserves of energy. Brittany spaniels are working dogs through and through. They have a strong prey drive, which needs to be focused into lots of exercise and other fun activities.
What were they originally bred for?
Brittany spaniels are versatile gundogs. They were crossbred between French hunting dogs and British breeds left by English landed gentry between hunting trips to France. They were bred to get the best of all worlds, making them excellent pointers and retrievers. They soon became a popular hunting companion in France, the UK and the USA in the early part of the 20th century.
Did you know?
In France and the UK they're called the Brittany spaniel. However, the American Kennel Club sees them more as a pointer than a spaniel, and as such they're simply known as the "Brittany" in the USA.
Dogue de Bordeaux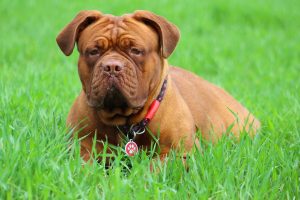 What are they known for?
Their impressive looks and size, which belie an affectionate companion. Very much a gentle giant, the dogue de Bordeaux are loyal family pets and very laid-back by nature. They're also well-known for drooling and slobbering a lot!
What were they originally bred for?
One of the oldest breeds in France, the dogue de Bordeaux was originally bred for hunting large animals like wild boar, using their tracking instincts to hunt and their size to take down prey. These characteristics also led them to be used as guard dogs, especially by butchers who needed to protect cattle from larger predators, and as fighting dogs too.
Did you know?
The most famous dogue de Bordeaux is Beasley, who starred alongside Tom Hanks' in the cop/dog buddy movie Turner and Hooch. Scenes of Hanks walking his co-star required a lot of takes because Beasley was so strong Hanks frequently dropped the leash.
Great Pyrenees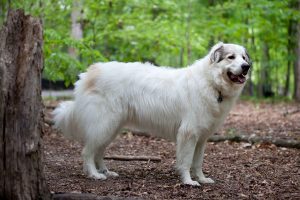 What are they known for?
Their stunning white coats and imposing presence. These elegant-looking dogs are calm, well-mannered and show great devotion to their families, but can have an independent streak that makes training a bit of a challenge.
What were they originally bred for?
Like many French favourites, great Pyrenees were originally herding dogs, tasked with looking after flocks in the steep slopes of the Pyrenees mountains. They'd often be left for days at a time using their strength and agility to protect flocks from wolves and bears in the wilderness. Their white coats helped them to blend in with their flock, better to catch predators by surprise.
Did you know?
King Louis XIV of France became such an admirer of their skills that he designated them the Royal Dog of France and made them part of the household guard at the royal palaces.
Löwchen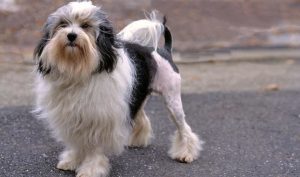 What are they known for?
Their distinct, lion-like look. Their coats are usually trimmed in a "lion cut" and the name löwchen literally means "little lion". They're one of the largest of the toy breeds and hugely popular as show dogs, where they excel at many canine sports like agility, heelwork to music and obedience. But they're just as popular as companions in homes of all sizes.
What were they originally bred for?
There are many conflicting theories about the origins of the löwchen – that it was related to the development of the toy poodle, or that it came from breeds in the Mediterranean, Russia or event Tibet. But one thing everyone agrees on is that they were bred primarily as companion dogs, and that their bark made them a great alarm dog too.
Did you know?
Löwchen as a breed nearly went extinct in the period between the First and Second World Wars. They were saved by a lady called Madame Bennert, who found two females and a male to help revive the breed. All löwchen in the UK can trace their ancestry back to Madame Bennert's dogs.
Papillon dog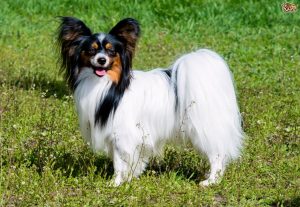 What are they known for?
Their butterfly-like ears – large, erect and wing-shaped. Papillon is French for butterfly, hence their name. At less than a foot tall, their tiny size is also a key characteristic. But don't let their dainty appearance fool you. They're very active dogs who prefer exercise to snuggling and don't seem to realise how small they are – the original "big dog attitude in a small dog body".
What were they originally bred for?
The papillon dog was bred from the toy spaniel to be a companion dog for the aristocracy, and can often be seen accompanying well-to-do ladies in portraits from the 17th and 18th centuries. They were favourites in the royal court for many decades – to the point that they nearly suffered the same fate as the aristocracy during the French Revolution. The breed was thankfully revived in the late 19th century.
Did you know?
Some are born with more drooping ears and are known as "phalene" – French for moth. Despite this big difference, the two dogs are considered the same breed and can be found in the same litter.