How it works, for you and your dog
Get tailored dog food, delivered

Create your dog's profile
From breed and lifestyle to the health benefits you want to see, take a few minutes to tell us about your dog.

See their unique recipe
Give your dog the taste they love and the nutrition they need, with food made just for them.

Get your free trial (+P&P)
Try it free, then get a box delivered every month (or every 2 weeks for puppies). Cancel any time.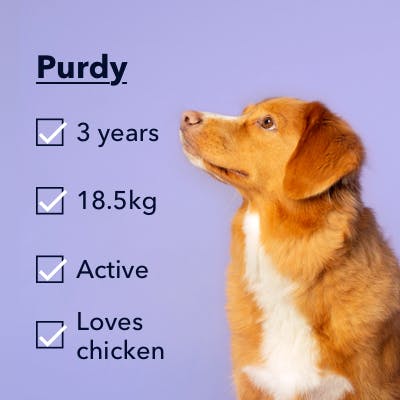 How we make your dog's unique recipe
When you sign up you answer a few specific questions about your dog, and our algorithm uses every detail you give us to create their unique recipe. Everything we make is developed by vets and nutritionists to give your dog exactly what they need - tasty, nutritious and satisfying food, made just for your dog.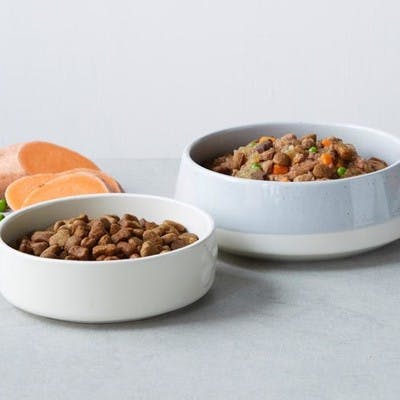 In your first box
Your first tails.com dog food delivery includes a free trial of their unique recipe, a handy portion scoop and a few tips and tricks to get you started.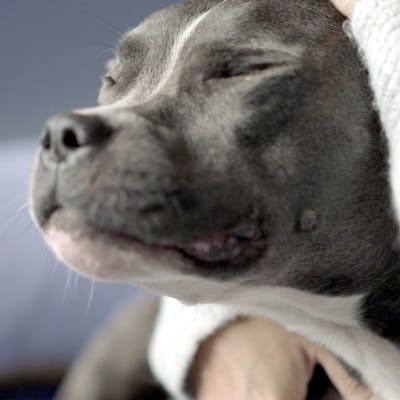 Cancel any time, come back any time
Our customers stay with us because they love the service and their dogs love the food. You can cancel any time, and come back any time - whatever's best for you and your dog.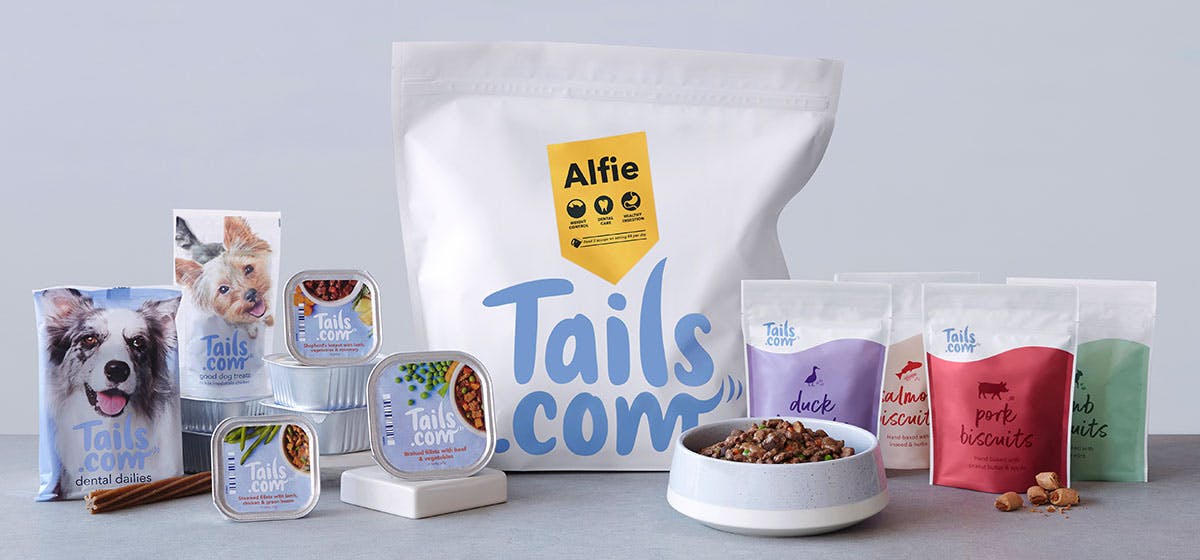 Full range, full wag
Add variety and delight to your dog's diet with our range of slow-cooked wet food and irresistible dog treats and chews - add to your box when you sign up.