With the festive season in full swing, it's got me thinking about how I can extend some Christmas cheer to my three canine companions. After all, they put up with me all year round; the very least I can do is treat them to a bit of seasonal home cooking.
But one thing is for sure – this year I won't be succumbing to those puppy-dog eyes when it comes to Christmas dinner leftovers.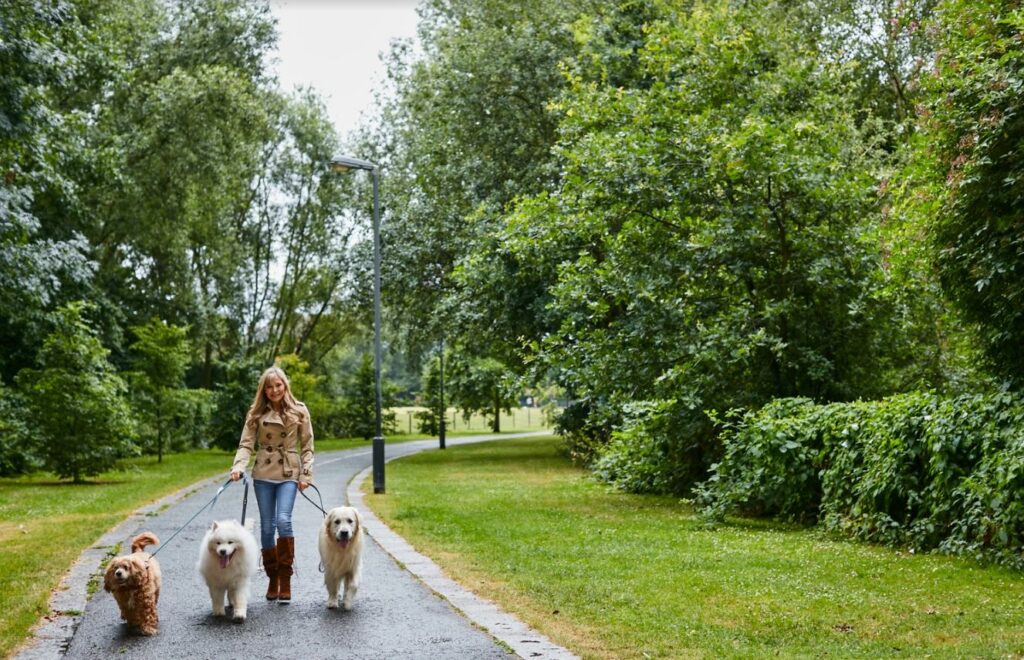 Before I met tails.com Head Vet Sean McCormack, I admit that I wasn't entirely clued-up on how seemingly simple everyday foods could be harmful to my brood. Did you know that onion, garlic and leeks can actually be toxic to our dogs? That's the stuffing, gravy and bread sauce out of bounds for hounds. And let's face it, four-legged flatulence (or much worse) is enough to put anyone off their Christmas pudding!
In co-writing The Happy Dog Cookbook with Sean, I was truly enlightened to just how uniquely different dogs are when it comes to nutrition. This year, I've spent a lot of time developing dairy-free and allergen recipes for babies and children. But did you know that many dogs are lactose intolerant and find it difficult to cope with dairy products? It can cause vomiting, bad tummies, and even gastrointestinal diseases, so keep the Christmas cheese board away from wet noses!
Not only are doggie digestive systems very sensitive, but their diets should also differ depending on breed, age, size and lifestyle.
That's why I gave tails.com a try in the first place. Being mum to a slightly overweight American Cocker Spaniel, an arthritic 11-year-old Samoyed and a Golden Retriever recovering from life-saving surgery, I knew I needed a helping hand in the food department. And that arrived on my doorstep in the form of tailored tails.com recipes, each personalised with their names. It was a game-changer to say the least.
And the best thing is, I can still treat them with home-cooked favourites. Learning from Sean about the foods I could give to my tail-wagging trio turned into the ultimate personal challenge to create the best doggie dinners inspired by my famous human recipes. And to be able to work with tails.com to publish these recipes was the icing on the (dairy-free) cake!
So what's on the Karmel household menu for Bono, Sabre and Hamilton this Christmas? We'll be kicking off paw-ceedings with my Chicken & Apple Balls – an adaptation from one of my best-loved toddler recipes! For mains, as I'll be cooking a turkey and salmon for my two-legged guests, I'll serve-up the leanest parts of the white turkey meat to my youngest two dogs (as the dark meat can be far too rich for them). My Samoyed Sabre, who has arthritis in his front legs, will be having the salmon as the anti-inflammatory properties of omega-3 fatty acids can be beneficial to his joints.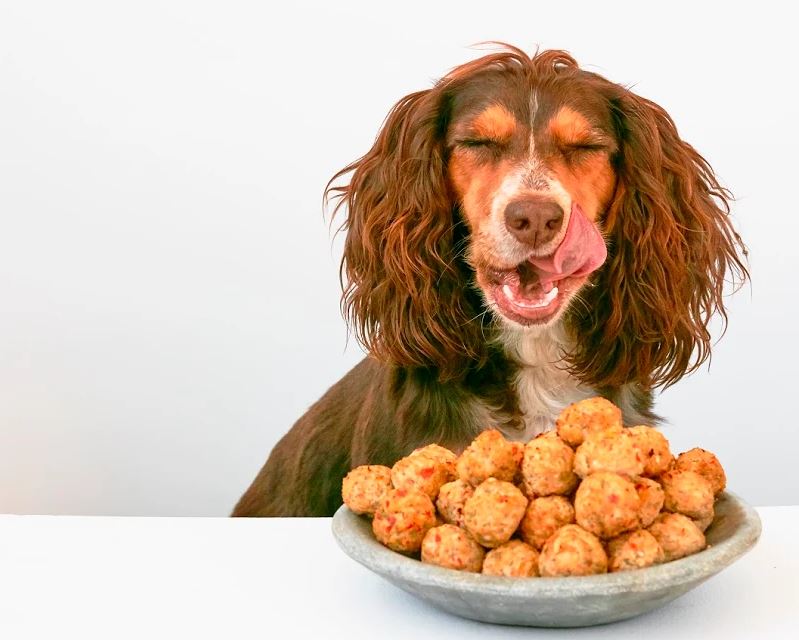 I'll also be preparing some extra veggies; carrot and swede mash, steamed green beans and plain cooked cauliflower (minus the cheese sauce). A little tip; don't be tempted to give your dog vegetables roasted or fried in fat, butter or oil as it can make your dog poorly – stick to steaming and boiling.
On the dessert front, the homemade Christmas pud and mince pies will be strictly out of bounds for bow wow. Mincemeat, currants, raisins and sultanas are toxic to dogs – as is the brandy cream! Instead I'll be pre-baking some Turkey, Broccoli and Cranberry Bites, one of Sean's expert recipes from our cookbook, and taking them as a treat for our post-dinner walk.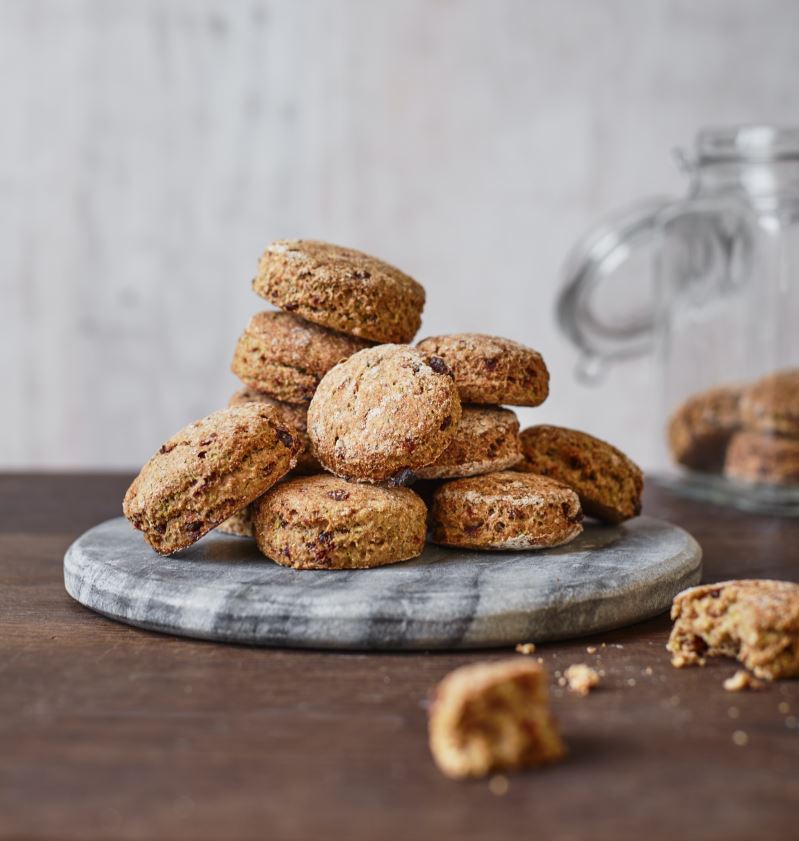 Two legs or four, we should all be filled by good food over the festive season, so why not treat Santa's little yelper to some holiday home cooking to remember.
Get your paws on a copy of The Happy Dog Cookbook.