Every dog deserves a treat now and then. Training treats are ideal for strengthening your bond and teaching good behaviours, and chews are boredom-busters and a great way to support dental health. We know nothing sends your dog's tail wagging quite like the anticipation of a delicious treat. Here are some of our favourites:
Good Dog Treats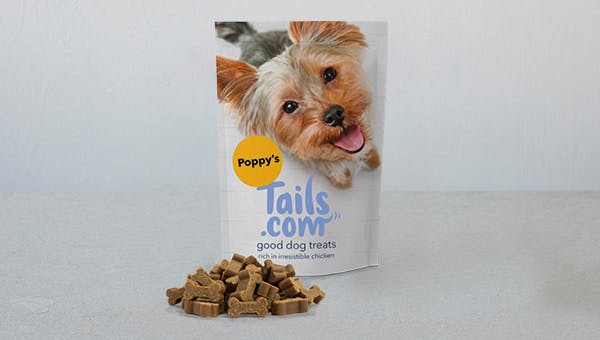 At 3 calories per treat, our Good Dog Treats are ideal for guilt-free training and treating. Whether you're rewarding good behaviours, or just showing your dog how much you care, these irresistible chicken treats are sure to send your dog's tongue lolling. You can easily break each treat in two, so they're perfect for smaller mouths. Plus a big healthy bonus – all our treats contain only good ingredients for dogs, with no artificial flavours, colours or added sugars.
Hand baked biscuits

Our hand baked dog biscuits come in a variety of flavours your dog is sure to love. With a soft and chewy centre, these extra special dog biscuits contain natural ingredients, easy-to-digest proteins and they're grain-free. Perfect for sensitive stomachs. Just choose from our range of flavours, including lamb with pea and mint and duck with beetroot and cranberry.
Dental chews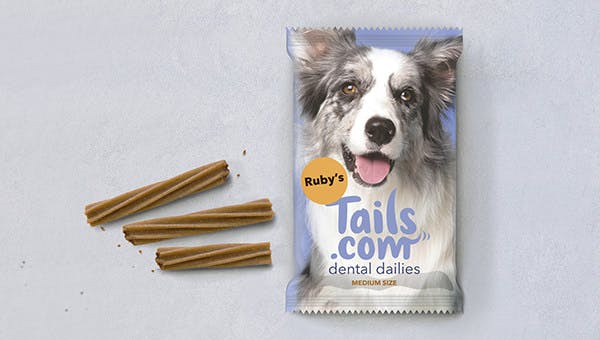 Our Dental Dailies are the ideal treat for supporting healthy teeth and gums. This dog chew is star shaped and made with pumice to give your dog's teeth a good scrub, helping reduce the build-up of plaque and tartar that can lead to gum disease. Enriched with vitamins and with no artificial colours, flavours or added sugars, these are healthy dog treats, and delicious too! Choose from one of three sizes and feed once a day as part of your dog's teeth cleaning routine.
Yakers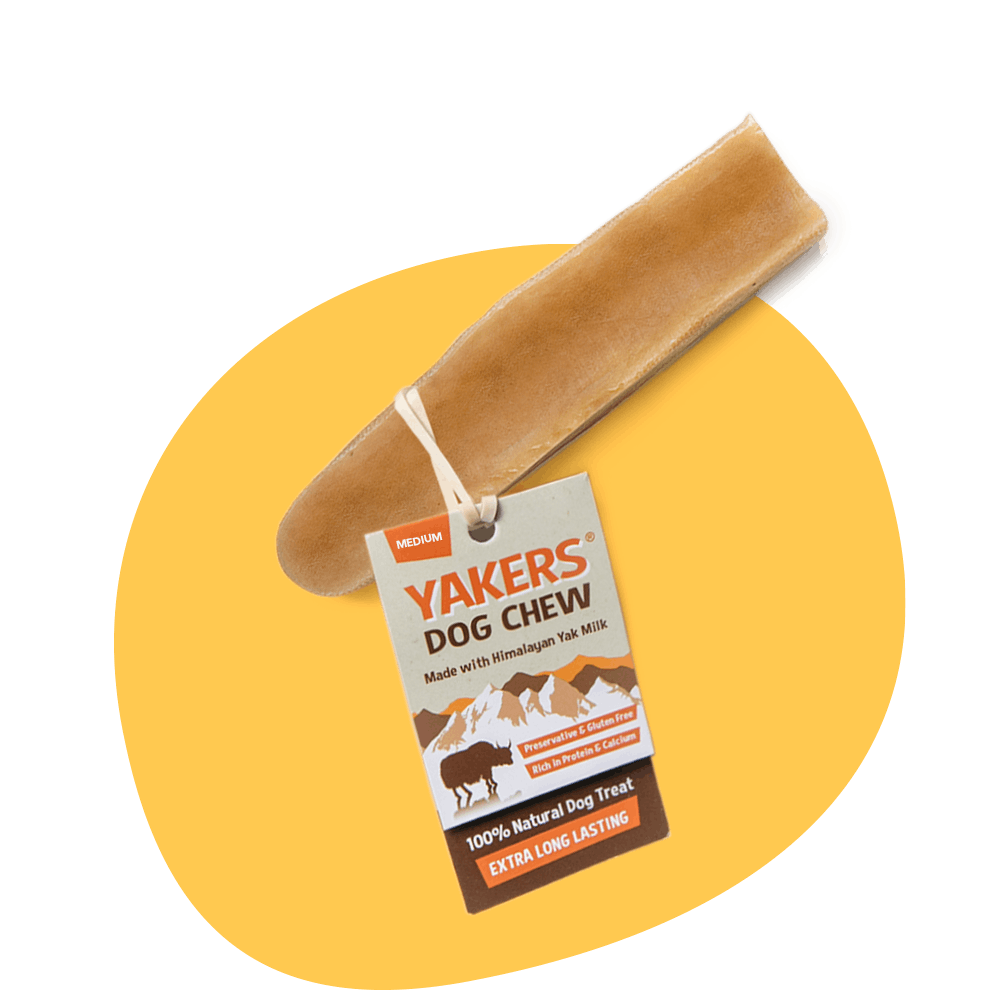 If you need a long-lasting dog treat that's healthy and good for teeth, look no further than the Yaker chew. This Himalayan chew is made from skimmed yak and cow milk. They're 100% natural and rich in both protein and calcium, helping build strong muscles, bones and teeth. And for pups that are lactose intolerant, these treats are low in lactose. They're great boredom busters, and the ideal treat for keen chewers.
Giving treats responsibly
Always remember to count treats as part of your dog's daily food allowance. Too many treats can mean too many calories, and too many calories can lead to weight gain. Not only that, but too many treats can lead to an unbalanced diet, especially if your dog is filling up on tasty treats and not eating their proper meals.
In moderation, treats are a healthy addition to your dog's diet, especially when using them for training or dental health.
Related blog: Treats still count
Fancy taking out the guesswork? When you sign up to tails.com, we'll ask you if you want to add treats to your dog's diet. We'll work out the right portions and even recommend some of our favourites. Just one less thing to worry about. And now you can get 50% off your dog's unique recipe and our range of tasty treats for your first month. Click to sign up today!