Hand-baked biscuits
Delicious treats with a soft, chewy centre
Made in the UK with natural ingredients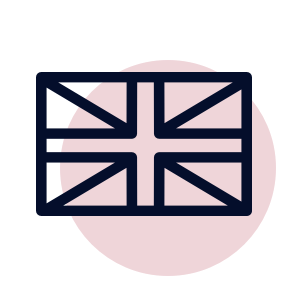 Easy-to-digest protein that's kind to tummies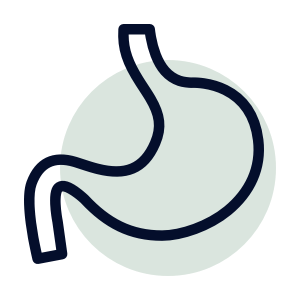 Grain-free for hypoallergenic diets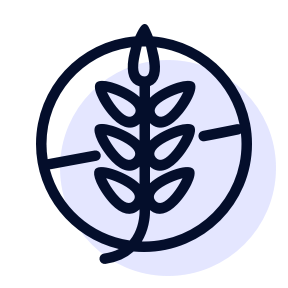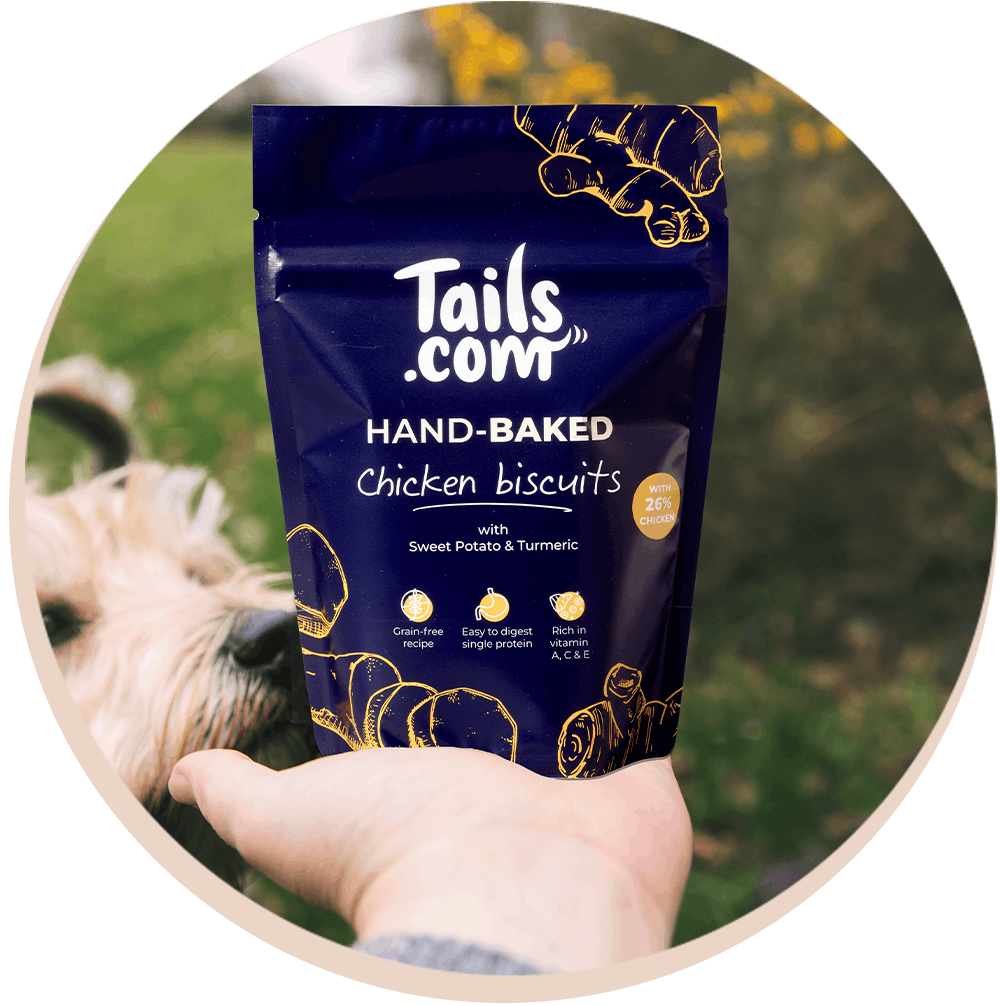 Delightfully tasty and packed with natural ingredients
Our hand-baked treats come in five irresistible recipes, each packed with easy-to-digest protein. We carefully choose each ingredient to do a specific job – from supporting your dog's digestive system to making sure their coat is gloriously glossy. And our bakes are perfect for feeding any time of day (though they shouldn't make up more than 10% of your dog's food). What's more, there's no added artificial colours, flavours, preservatives or added sugar.
See our full range of hand-baked treats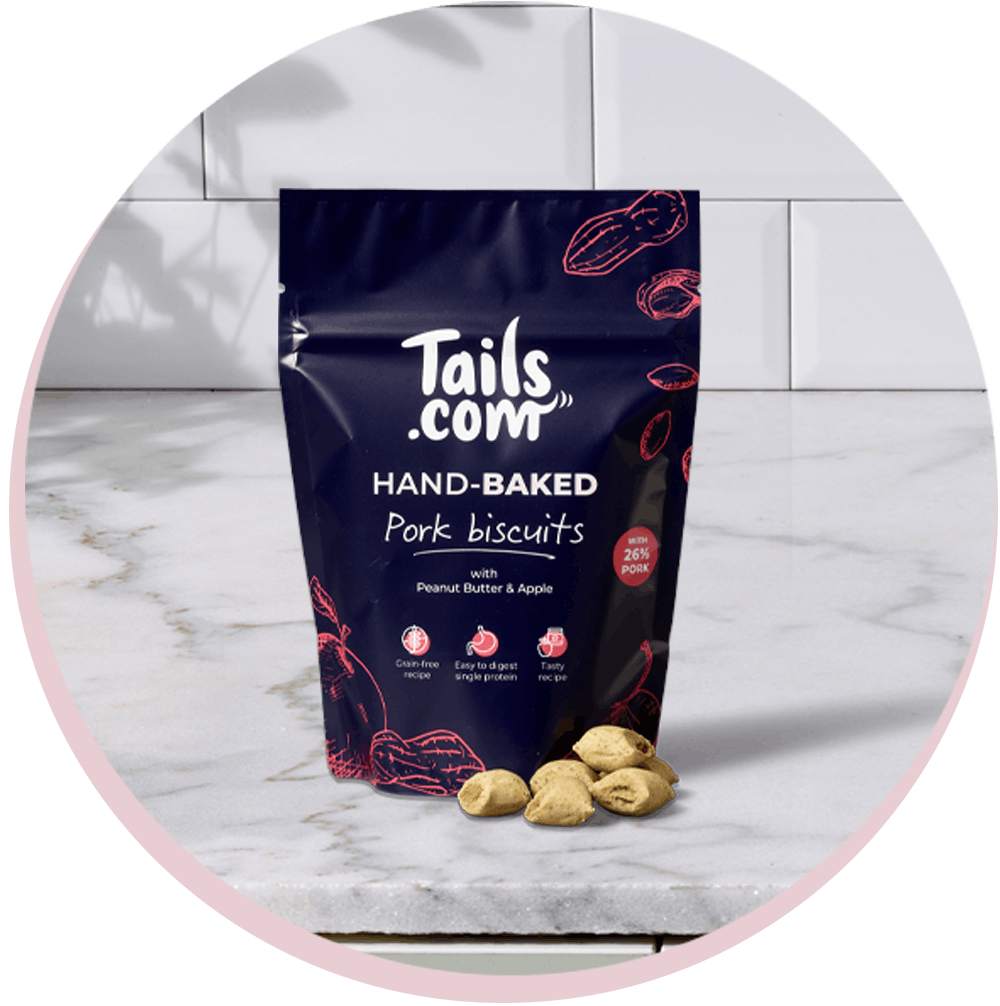 Pork biscuits with peanut butter and apple
These tasty treats are packed with protein-rich and tummy-friendly pork. We've also added delicious xylitol-free peanut butter and high-fibre, low-fat apple – an irresistible flavour combo.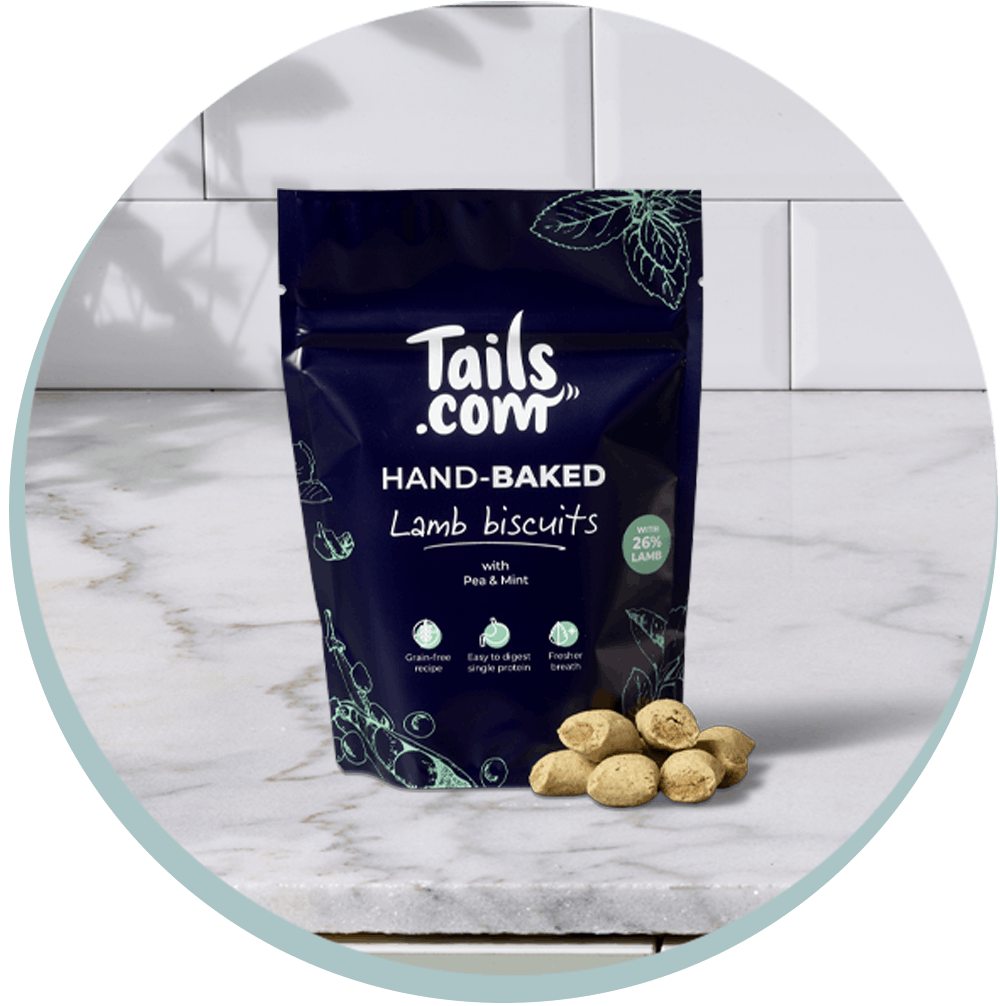 Lamb biscuits with pea and mint
This recipe is the perfect blend of easy-to-digest lamb, vitamin-rich peas, and fresh mint. With each chewy biscuit your dog gets fibre, antioxidants and vitamins C & K. Plus, the mint helps freshen their breath too.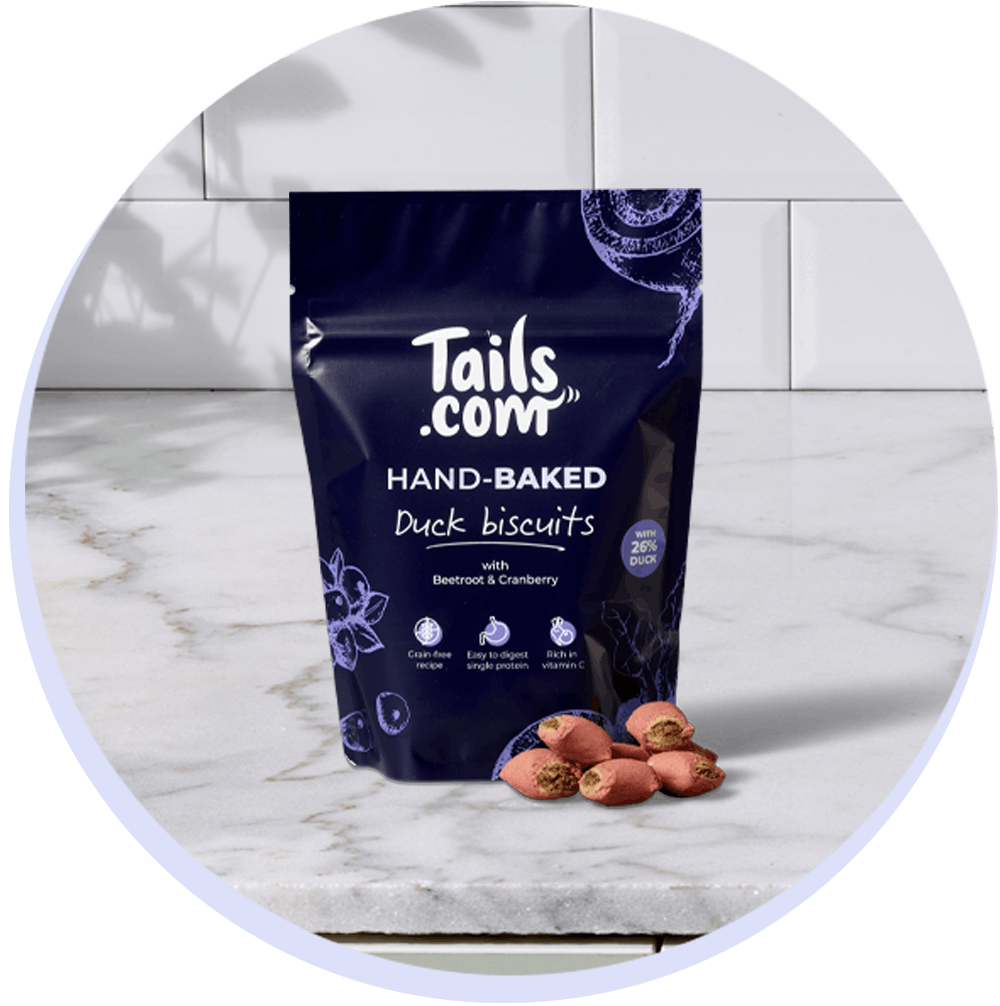 Duck biscuits with beetroot and cranberry
With a deliciously soft centre, these treats are filled with duck – an easily digested protein source. We've finished the recipe off with high-fibre beetroot and cranberry to support their digestive system even further.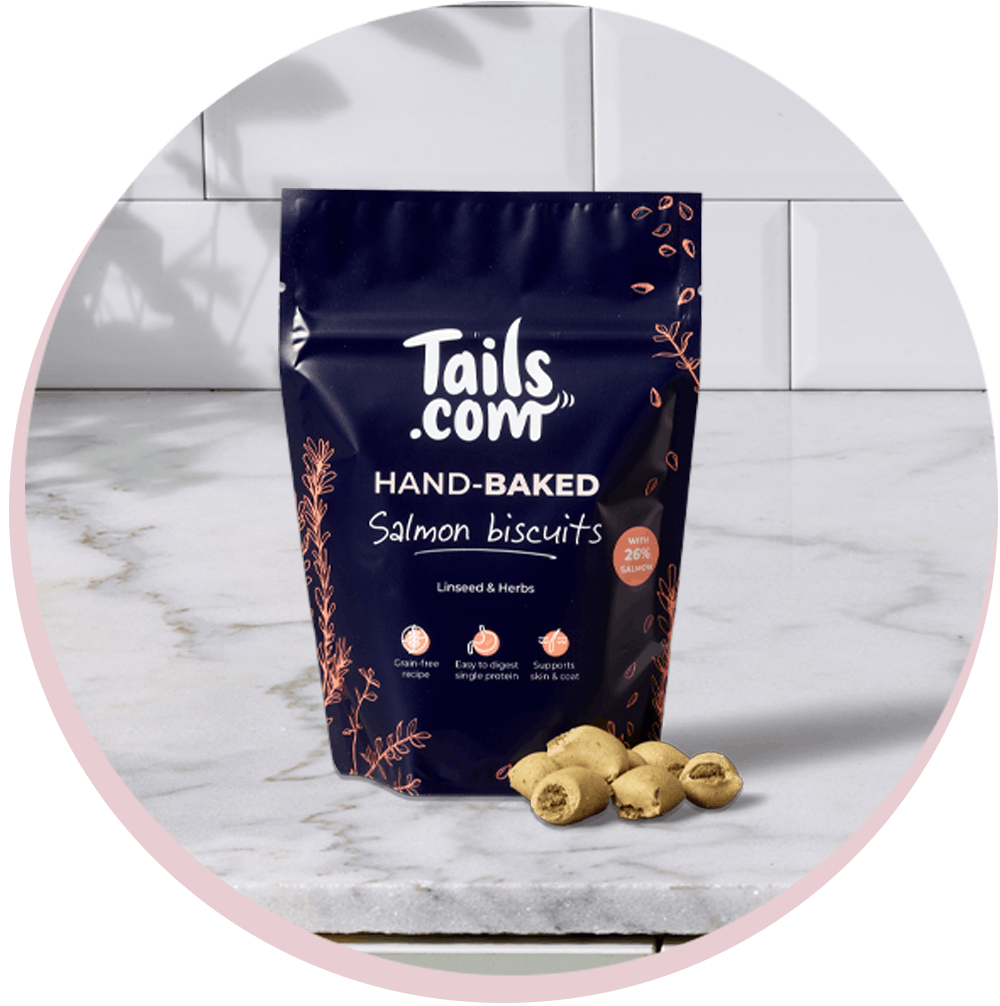 Salmon biscuits with linseed and herbs
These tasty biscuits contain salmon, which is rich in omega-3 to support heart health and joint function. We've also added linseed to support your dog's skin moisture barrier and coat waterproofing. Time to get out in the rain!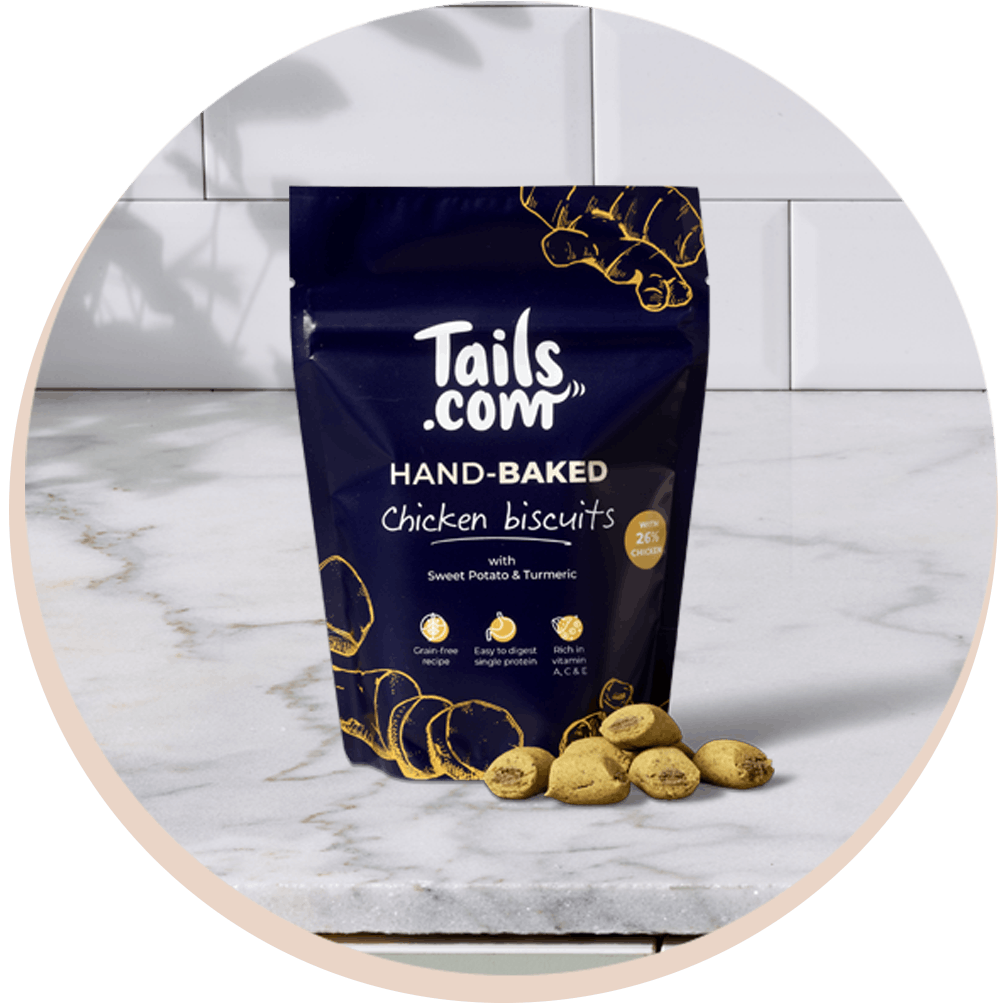 Chicken biscuits with sweet potato and turmeric
This hand-baked recipe is made with tender chicken. We've also added delicious turmeric and sweet potato, which is a source of slow release energy, high in fibre and rich in essential vitamins A, C, and E.