Tails.com update: Coronavirus (COVID-19)
We're here for you and your dog and are still proudly delivering our delicious, nutritious food nationwide. We've made changes to protect the safety of our team, ensuring everyone who possibly can is working from home and also adhering to the vital restrictions from the Government for our essential workers.
If you have any questions about your dog's food, nutrition or your order, we're here for you: you can log in to change or check your dog's delivery, or ask us a question - our help centre is the best place to start.
*deliveries to certain postcodes (including "remote" postcodes, Northern Ireland, the Isle of Man and outside the UK) may be subject to a delivery charge, see more details here
Your dog's a one-off. Now their food is too.
The taste they love. The nutrition they need. Portions you can't get wrong.
try now with 50% off
CONTINUE SIGNUP
Over 20,000 positive reviews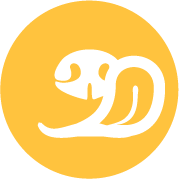 Tailored dog food
Tasty, nutritious ingredients in a recipe your dog will love.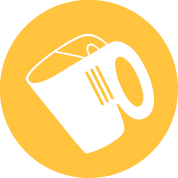 Easy portions
A super-simple guide and a handy scoop, for effortless feeding.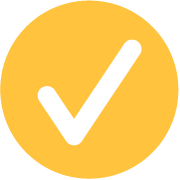 Try now with 50% off
Tell us about your dog to get started.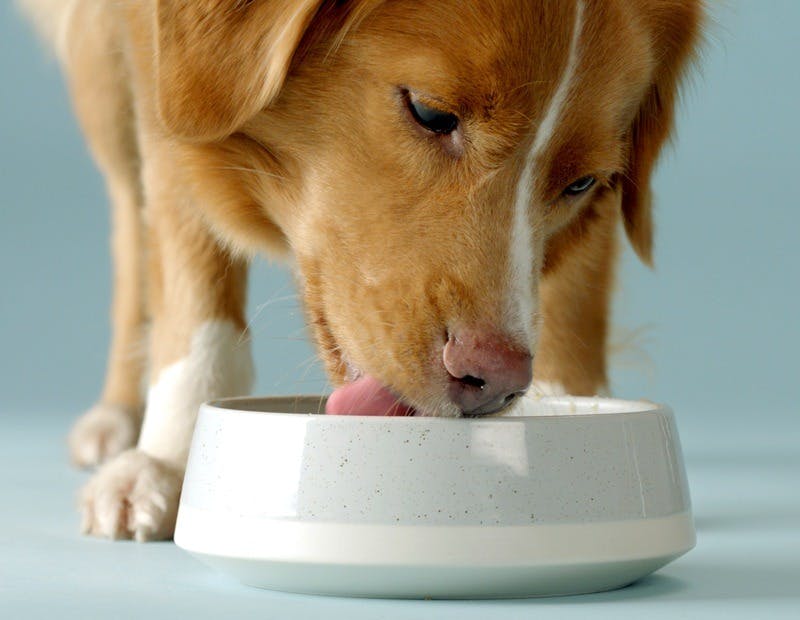 Empty bowl, happy tummy, glossy coat
With tails.com it's easy to get your dog's food just right. Do they prefer chicken or fish? Grain or no grain? Choose the health benefits you'd like to see too – like a glossier coat, improved digestion, joint care and more. Our algorithm uses every detail to create their unique recipe – the right blend of fibre, protein, fats and nutrients, with no artificial colours, flavours or preservatives.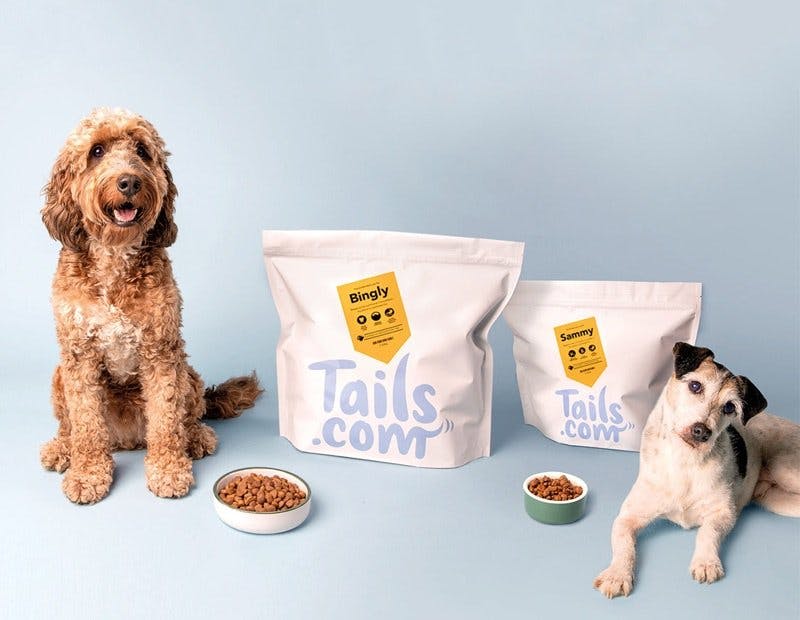 How it works
First, create your dog's profile - take a few minutes to tell us about your dog.  We'll show you their unique recipe - tasty, nutritious and satisfying food they'll love. Then start your trial - with a box delivered each month after that. Cancel any time.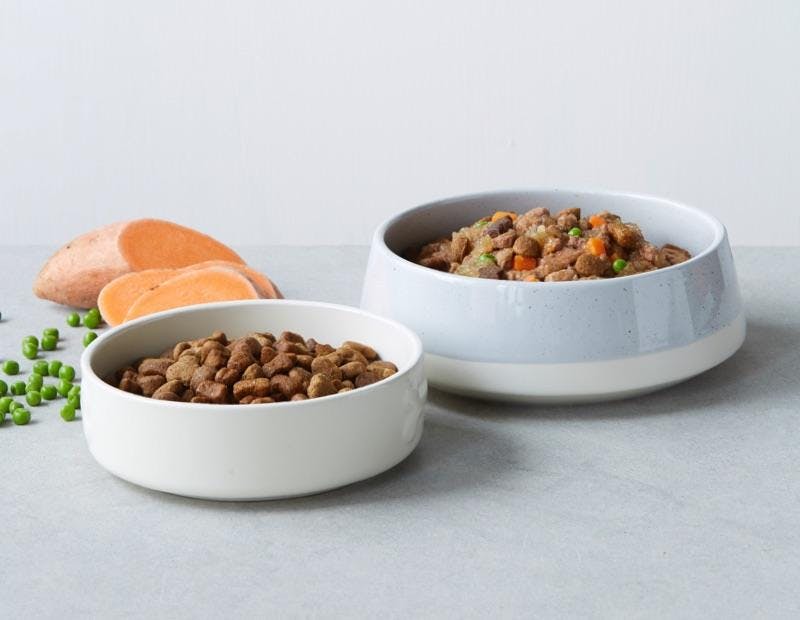 Feed the right amount
Help your dog hit their ideal weight for good, with daily portions and our handy portion scoop. We've cut out the guesswork – scoop, serve and you're done.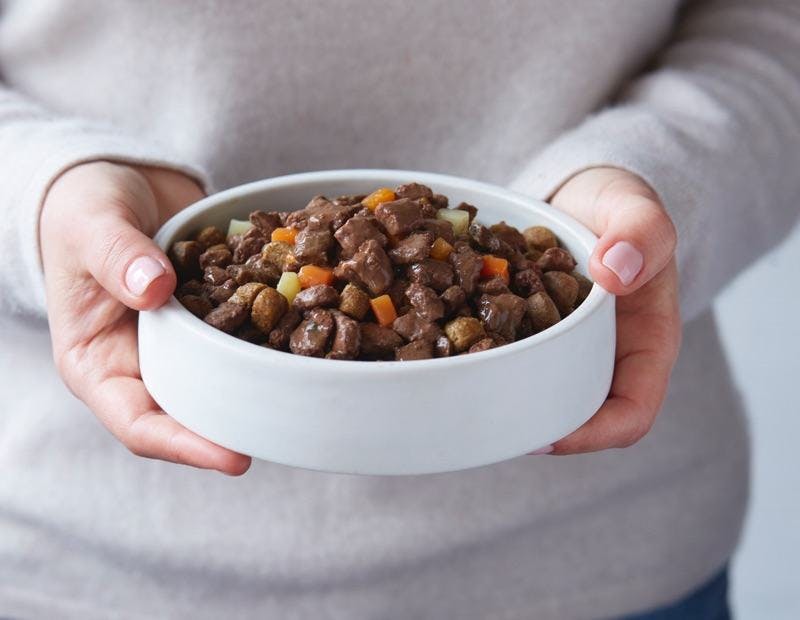 For dogs that love variety
Add variety, texture and delight to your dog's diet with our range of slow-cooked wet food, treats and chews. Suggestions for your dog based on allergies, sensitivities and taste make it even easier to feed your dog right.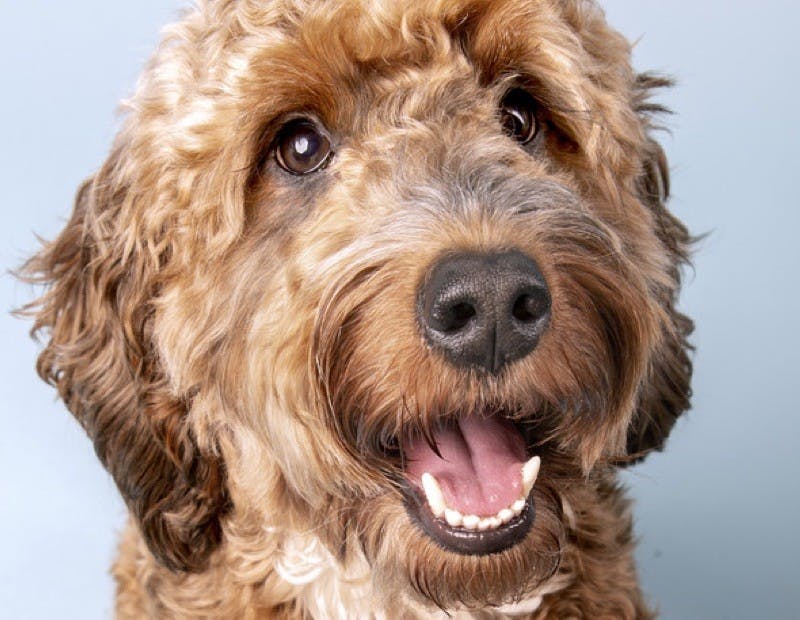 Get started
We're so confident you'll see the benefits of our food, you can get started with a special offer. After your trial, you'll get a dog food delivery each month. Cancel any time.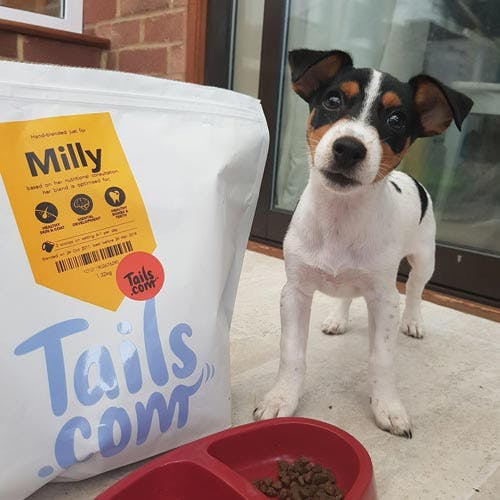 Thank you for the puppy blend! MILLY loves it!
Sonia & Milly the JRT puppy from Maidstone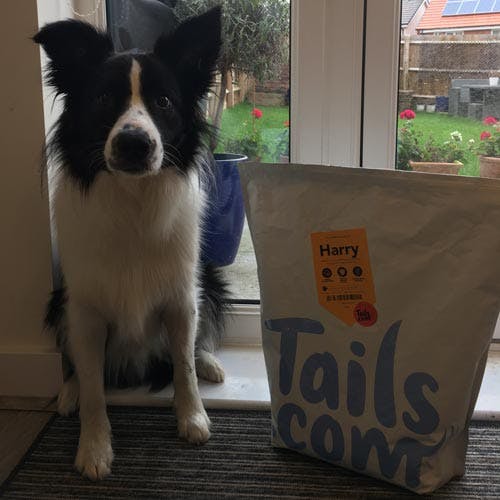 The delivery is great and means you never run out, and their customer service is very quick and friendly.
Ben & Harry the Border Collie from Royston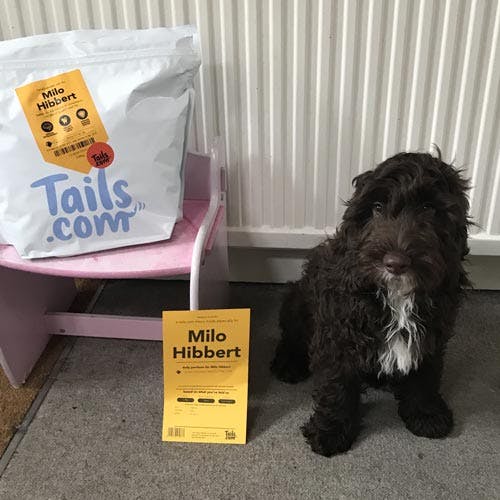 Milo loves his food from tails.com his now 5 months has been having his tailor made food from 10 wks old yum yum
Jennifer & Milo the Cockapoo from London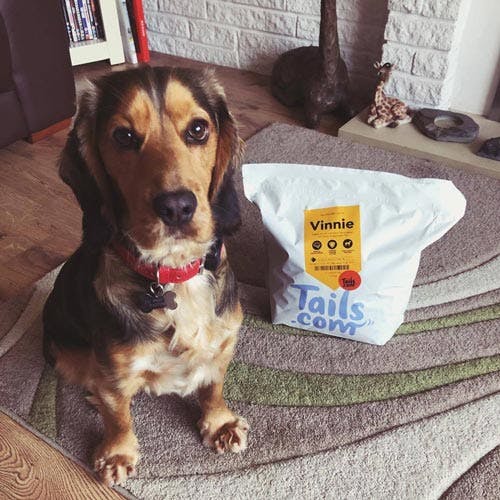 Thank you for our food we love it!! Been really hard to find a food that Vinnie likes but he seems to love his tailor made food! Thank you!!!
Ashleigh & Vinnie the Cocker Spaniel from Grimsby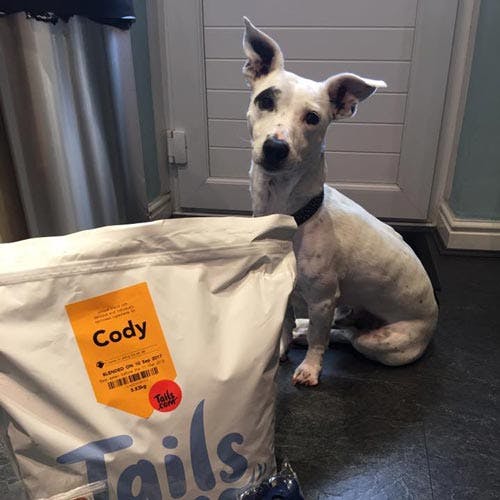 The service is incredible, from tailor making the food to being to control the deliveries.
Kim & Cody the JRT from Cheshire
Featured in