Tails.com update: Coronavirus (COVID-19)
We're here for you and your dog and are still proudly delivering our delicious, nutritious food nationwide. We've made changes to protect the safety of our team, ensuring everyone who possibly can is working from home and also adhering to the vital restrictions from the Government for our essential workers.
If you have any questions about your dog's food, nutrition or your order, we're here for you: you can log in to change or check your dog's delivery, or ask us a question - our help centre is the best place to start.
*deliveries to certain postcodes (including "remote" postcodes, Northern Ireland, the Isle of Man and outside the UK) may be subject to a delivery charge
Homemade dog treats for tail-wagging happiness
A new first for tails.com
Introducing The Happy Dog Cookbook, bringing Annabel Karmel into the pack! In kitchens across the land, it's time to show your four legged friend a little extra love with delicious homemade dog treats. From breakfast bakes and one-pot stews, to hot cross buns and even a birthday cake, The Happy Dog Cookbook is full of irresistible treats.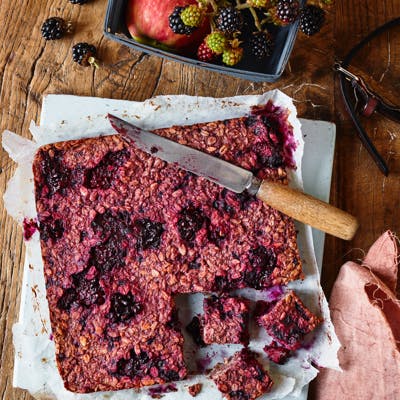 Simple. Seasonal. Irresistible.
The Happy Dog Cookbook has 24 dog treat recipes, arranged by season and using simple, healthy ingredients straight out of the kitchen cupboard. There are sections on nutrition and ingredients too – things like why roast potatoes are out, but mashed potato is in.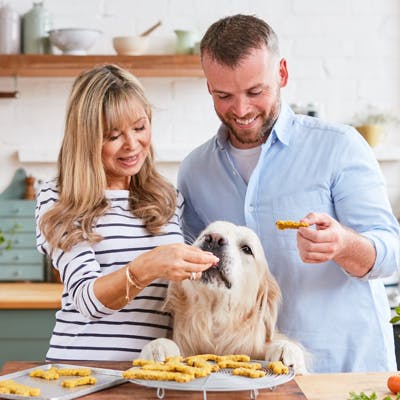 About the authors
Proud moment alert. The Happy Dog Cookbook is written by our very own head vet Sean McCormack. Joining him on the journey is Annabel Karmel, children's cookery book writer and family food expert.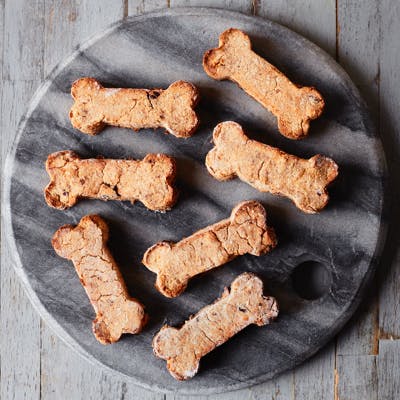 Get a taste for it
Why not try this tail-wagging recipe for Apple, Cranberry & Peanut Butter Oat Biscuits – live on our blog now. Bakers at the ready!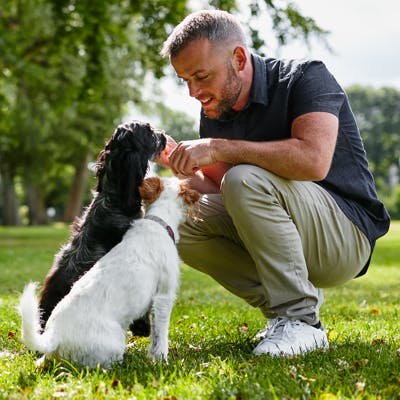 100% for StreetVet
Treating should always feel good. That's why all the profits from The Happy Dog Cookbook are going straight to StreetVet, the multi-award winning charity who offer free veterinary care to the homeless and their pets in our cities across the UK.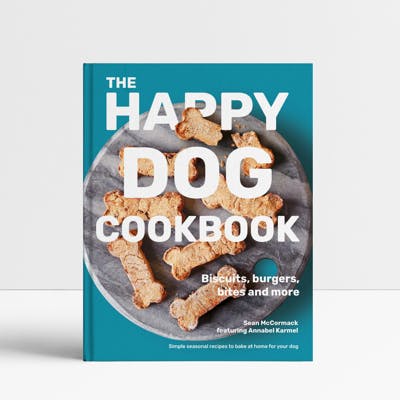 How to buy
Waggy tails will adore these simple seasonal treats made just for them – tasty burgers and crunchy biscuits, baked buns and even a birthday cake! Jam-packed with delicious ideas, The Happy Dog Cookbook is now available to buy from retailers including Foyles.co.uk, Amazon and Waterstones.com for £14.99 RRP.