Our ingredients
Only the best for your dog
Healthy, delicious & natural

Protein, veggies & whole grains

Chosen by our Nutritionist & Head Vet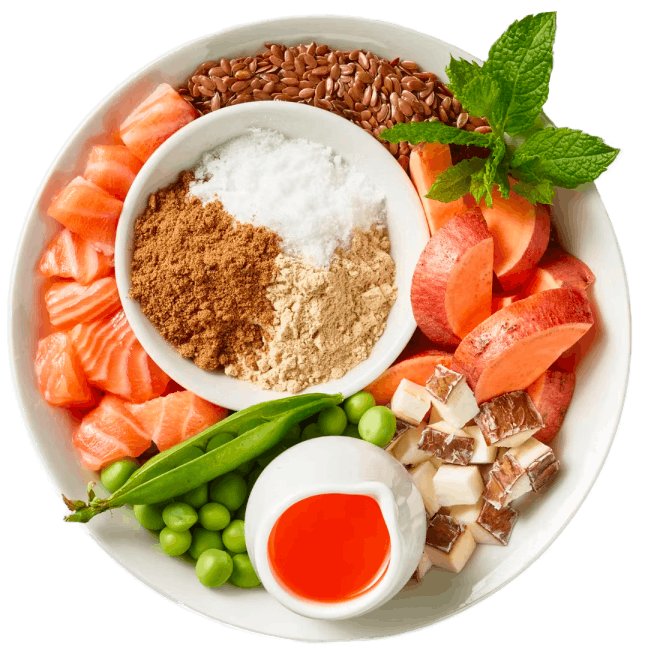 Tailored nutrition
The ingredients we use in your dog's kibble recipe are 100% tailored to them. 
Any food sensitivities? We'll leave them out of your dog's yummy recipe while making sure they get the nutrients they need.
High quality ingredients, good enough for humans. Always ethically-sourced.
Stella's tailor-made kibble recipe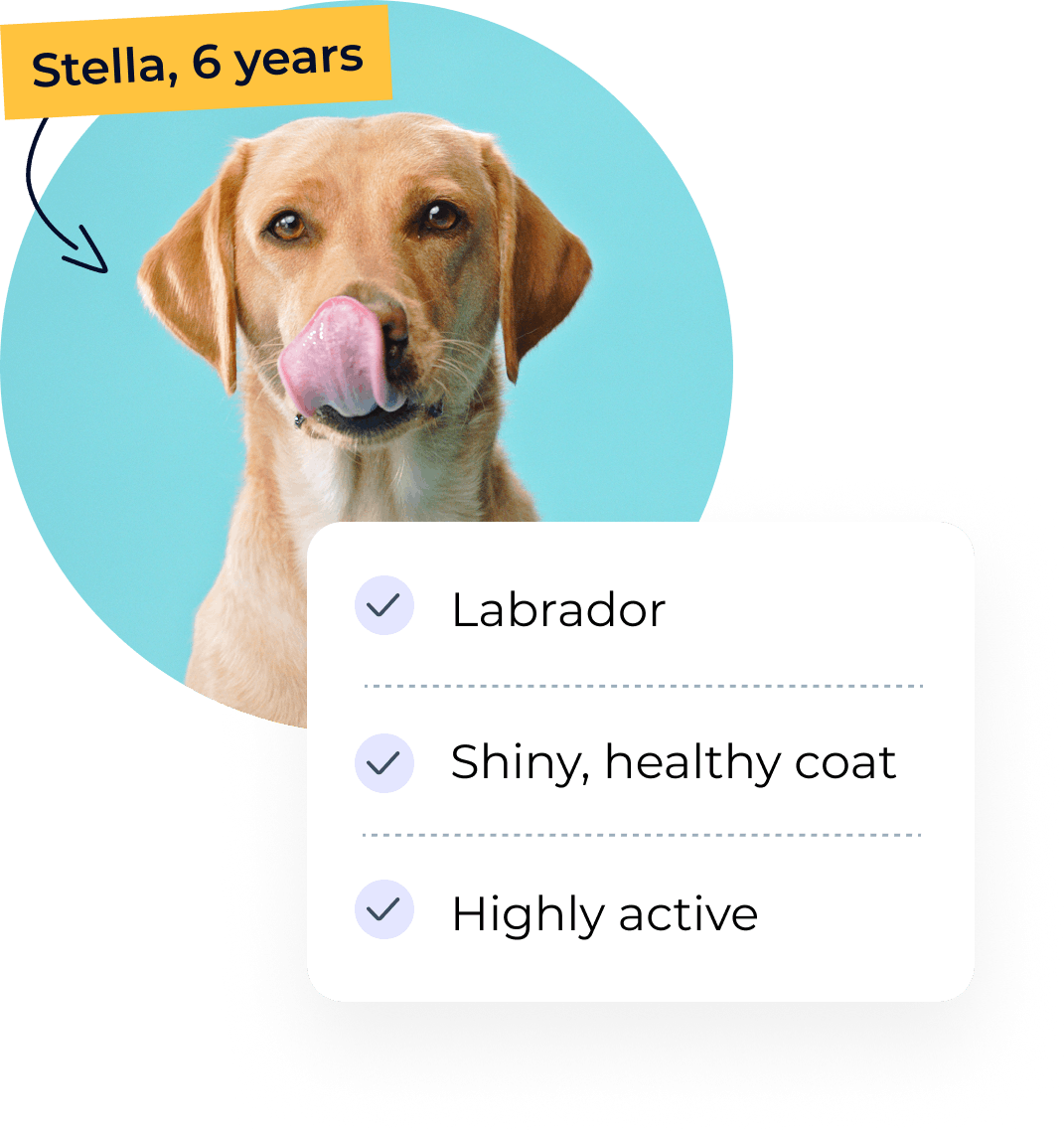 Here's what we included for Stella…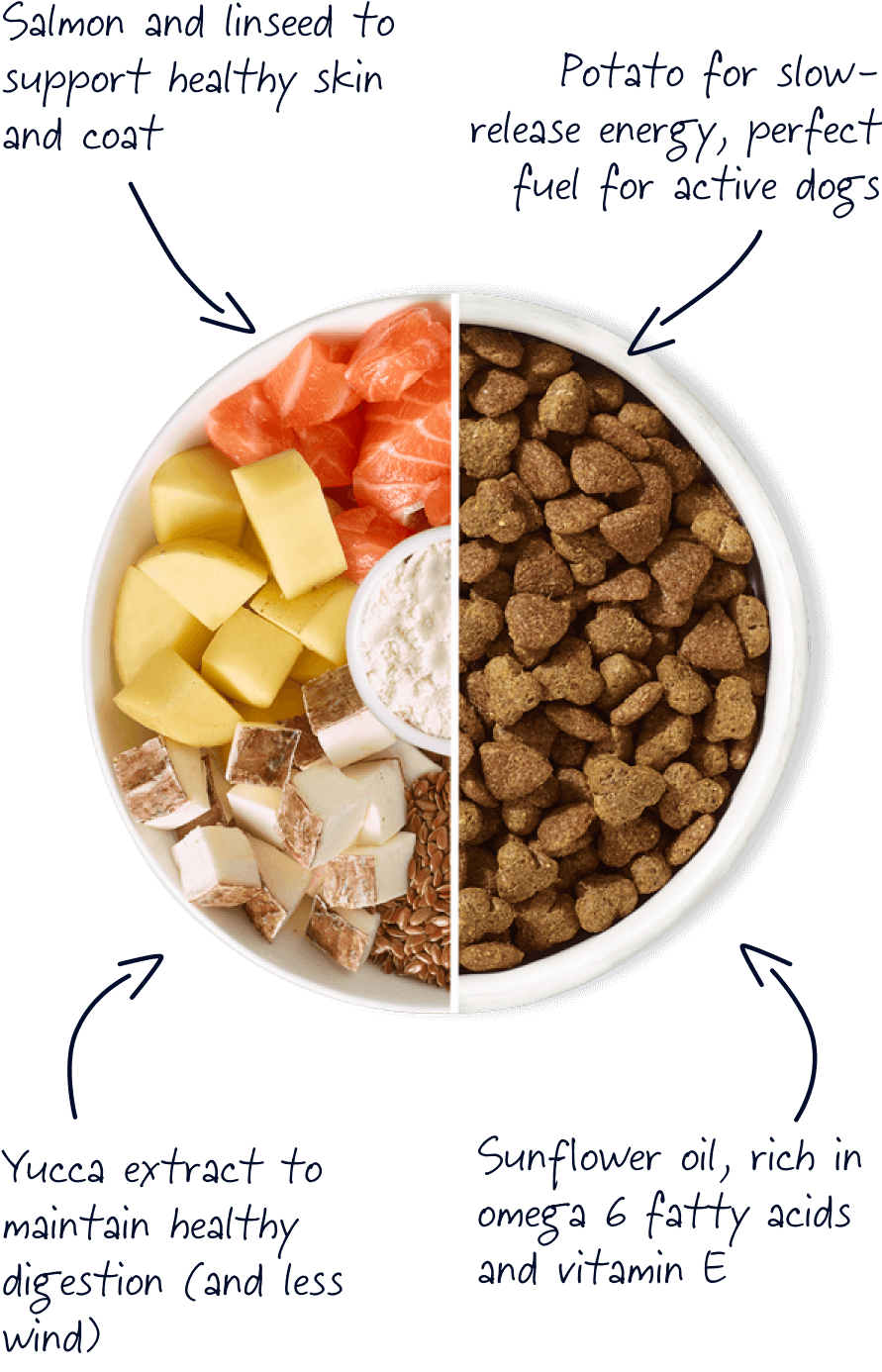 Tell us about your dog to see what we'll include in their tailor-made kibble blend.
Everything they need to thrive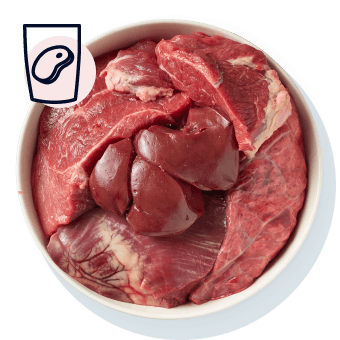 Our kibble recipes are high in protein, using beef, chicken, lamb and salmon - depending what's best for your dog. Great for building or maintaining muscle, and your dog will love the delicious meaty flavour.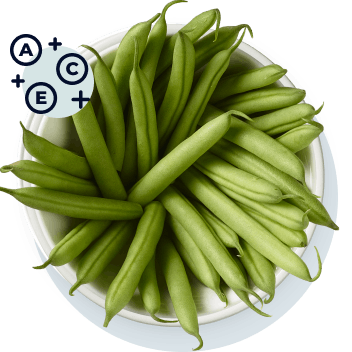 From vibrant peas to the healthy slow-release energy of sweet potatoes. Our vegetables are packed with all the good stuff, with fibre to help healthy digestion, as well as antioxidants and nutrients.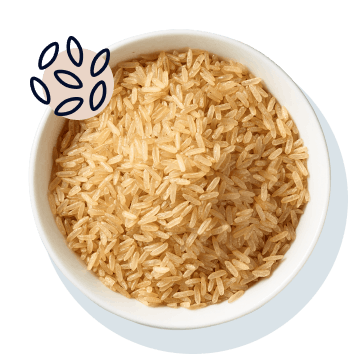 Oats, maize and rice are great sources of fibre, carbs, omega-6, beta-glucans and micronutrients, including manganese selenium, vitamin B1, magnesium and phosphorus. You can also choose a grain-free recipe if your dog has allergies.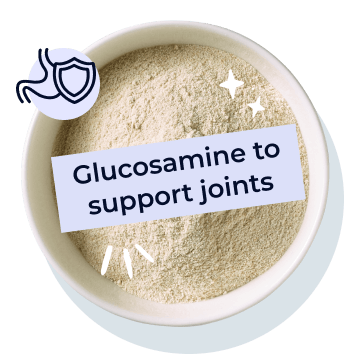 Our kibble blends contain all the essential vitamins & minerals they need to thrive. Supporting their immune system, joints and digestion with personalised additions like glucosamine, chondroitin and prebiotics.
Check out the full range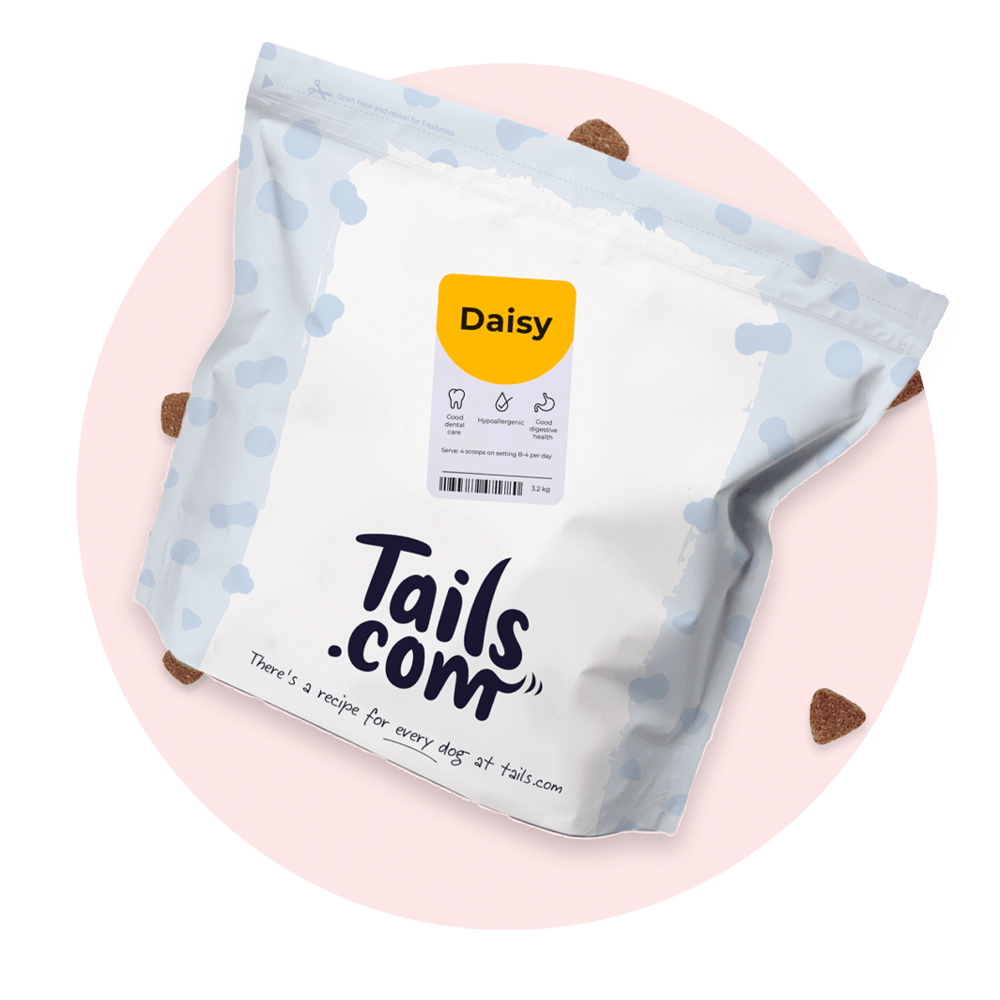 Tailor-made kibble
Unique to your dog, with a customised feeding plan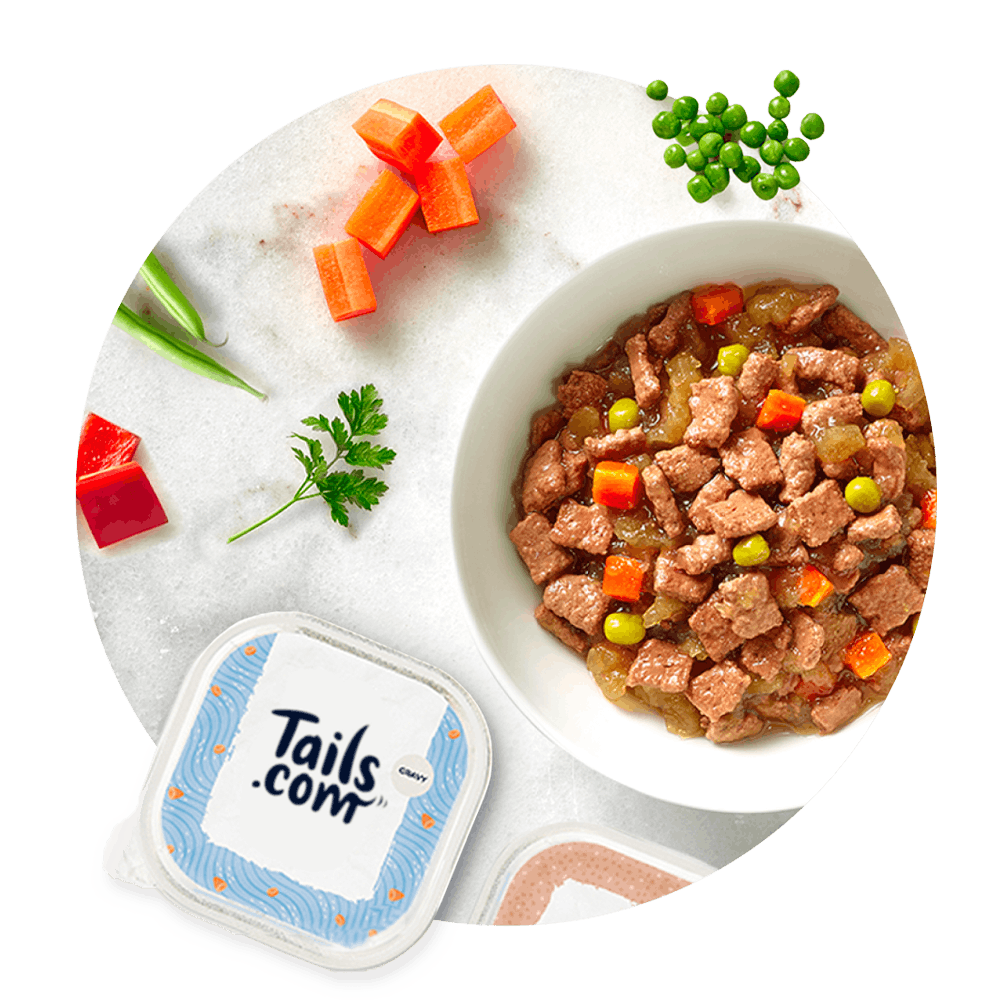 Wet food
Add delicious smells, tastes and textures to their diet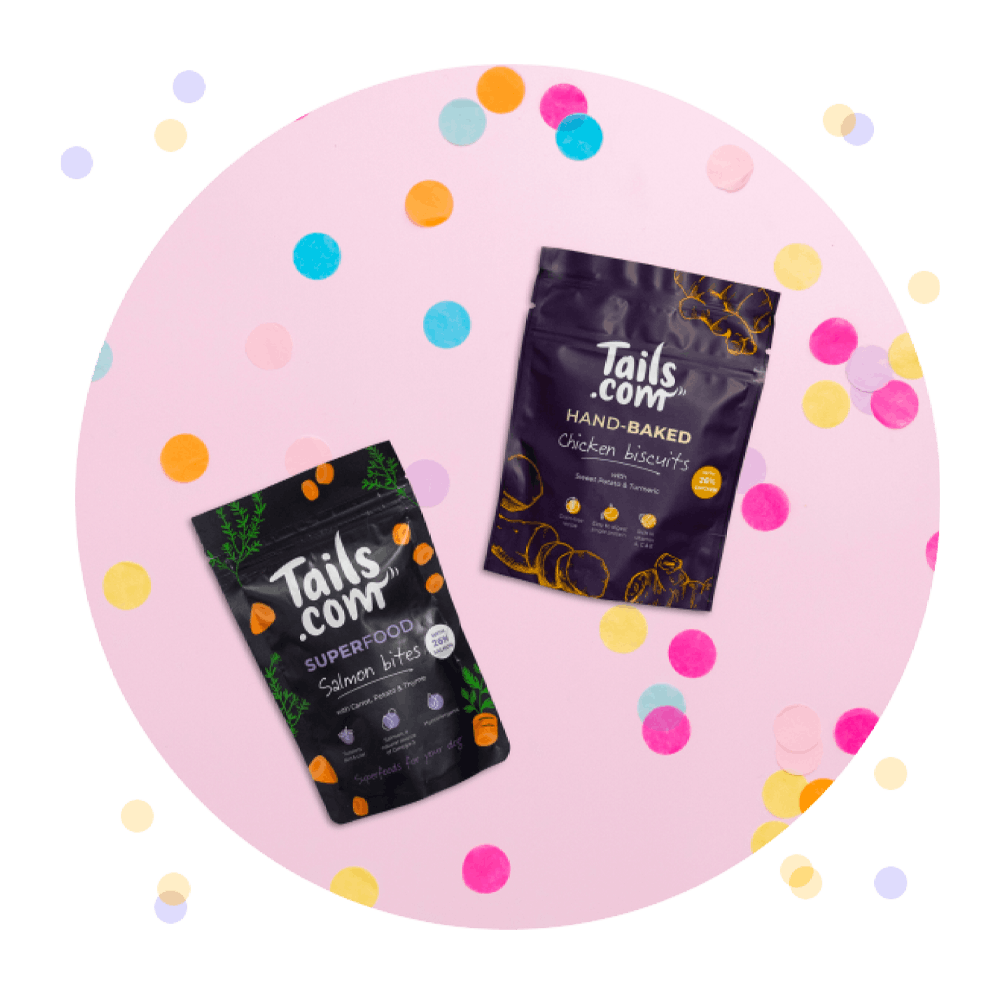 Treats and chews
A healthy way to reward your dog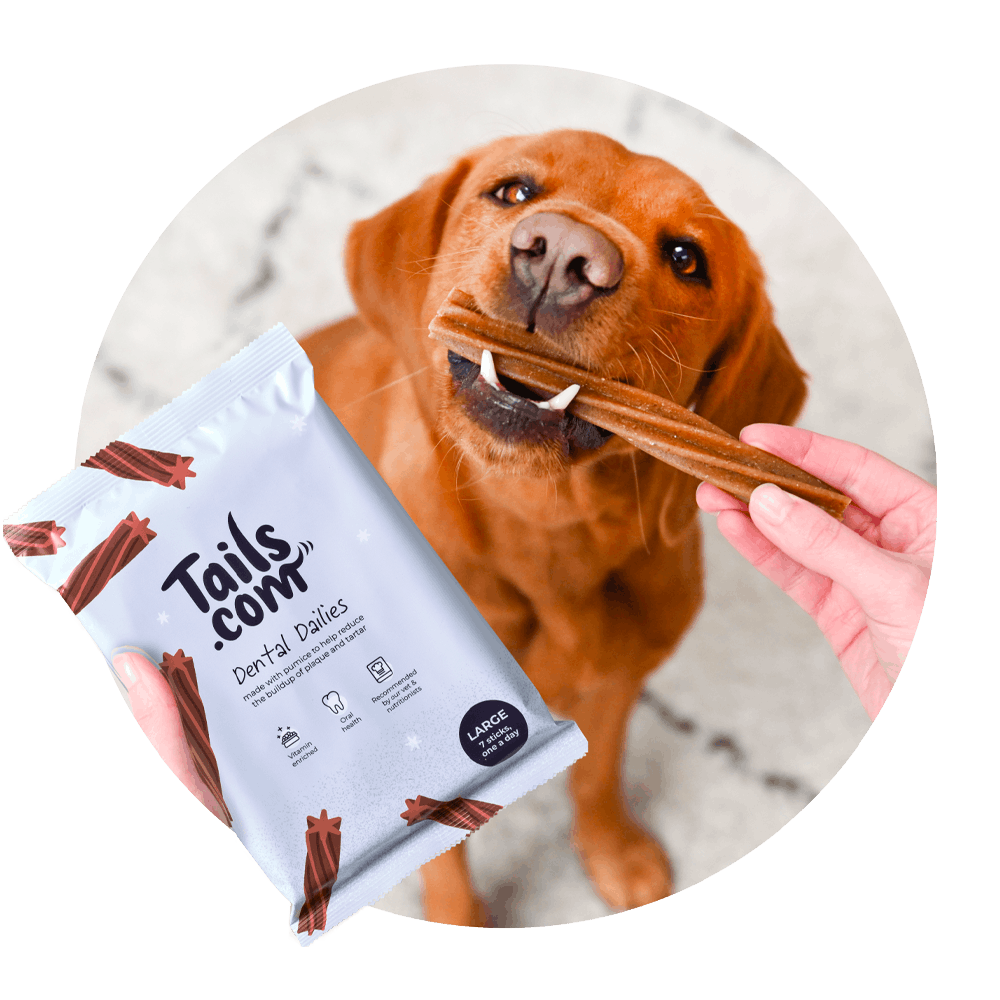 Dental chews
Maintain healthy gums while keeping your dog entertained