Tails.com update: Coronavirus (COVID-19)
We're here for you and your dog and are still proudly delivering our delicious, nutritious food nationwide. We've made changes to protect the safety of our team, ensuring everyone who possibly can is working from home and also adhering to the vital restrictions from the Government for our essential workers.
If you have any questions about your dog's food, nutrition or your order, we're here for you: you can log in to change or check your dog's delivery, or ask us a question - our help centre is the best place to start.
*deliveries to certain postcodes (including "remote" postcodes, Northern Ireland, the Isle of Man and outside the UK) may be subject to a delivery charge
Tailored to your dog's allergies and intolerances
Omega-3 fatty acids to help relieve dryness and irritation
No artificial colours, preservatives, or added sugar
A unique recipe for itchy skin
Looking for food that can help relieve your dog's sensitive skin? We'll create a unique recipe tailored to your dog's specific health needs, made with the ingredients to help reduce and relieve their itchy skin.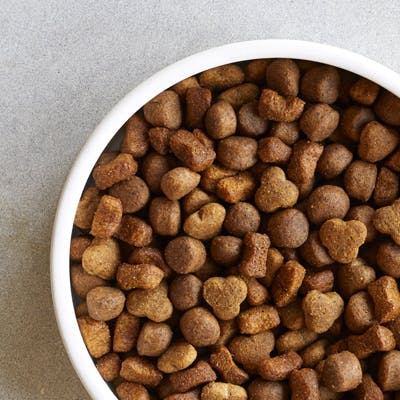 Tailored for allergies and intolerances
Itchy or sensitive skin can often be caused by food allergies. So if you know which ingredients cause your dog's skin problems, we'll leave them out and create a recipe that uses other healthy, nutritious ingredients instead. Or we can create a hypoallergenic recipe that removes all of the most common allergens – beef, dairy, soya, egg and wheat.
Find out more
Ingredients for healthier skin
It's not just about excluding the bad ingredients – the right nutrients can go a long way to helping relieve dry and itchy skin on dogs. So we'll include fatty acids like omega-3 and 6 from fish oils and linseed, proven to help reduce dryness and irritation and stop your dog scratching.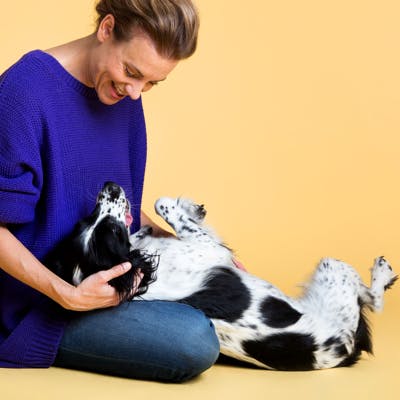 Together we'll get it right
Tackling dog food allergies is a gradual process and it can take a little time until you see the long-term results. We're here to support you every step of the way, helping you find the recipe that's just right for you and your dog.
Get started with 50% off
We're so confident you'll see the benefits of our sensitive skin dog food, you can get started with 50% off. After your trial, you'll get a delivery each month. Cancel any time.