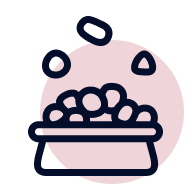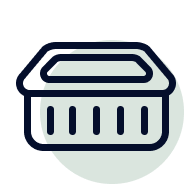 Tasty treats and dental chews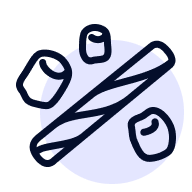 High quality ingredients
All of our ingredients are high quality, nutritious and ethically sourced - see what goes into our food.
What's on the menu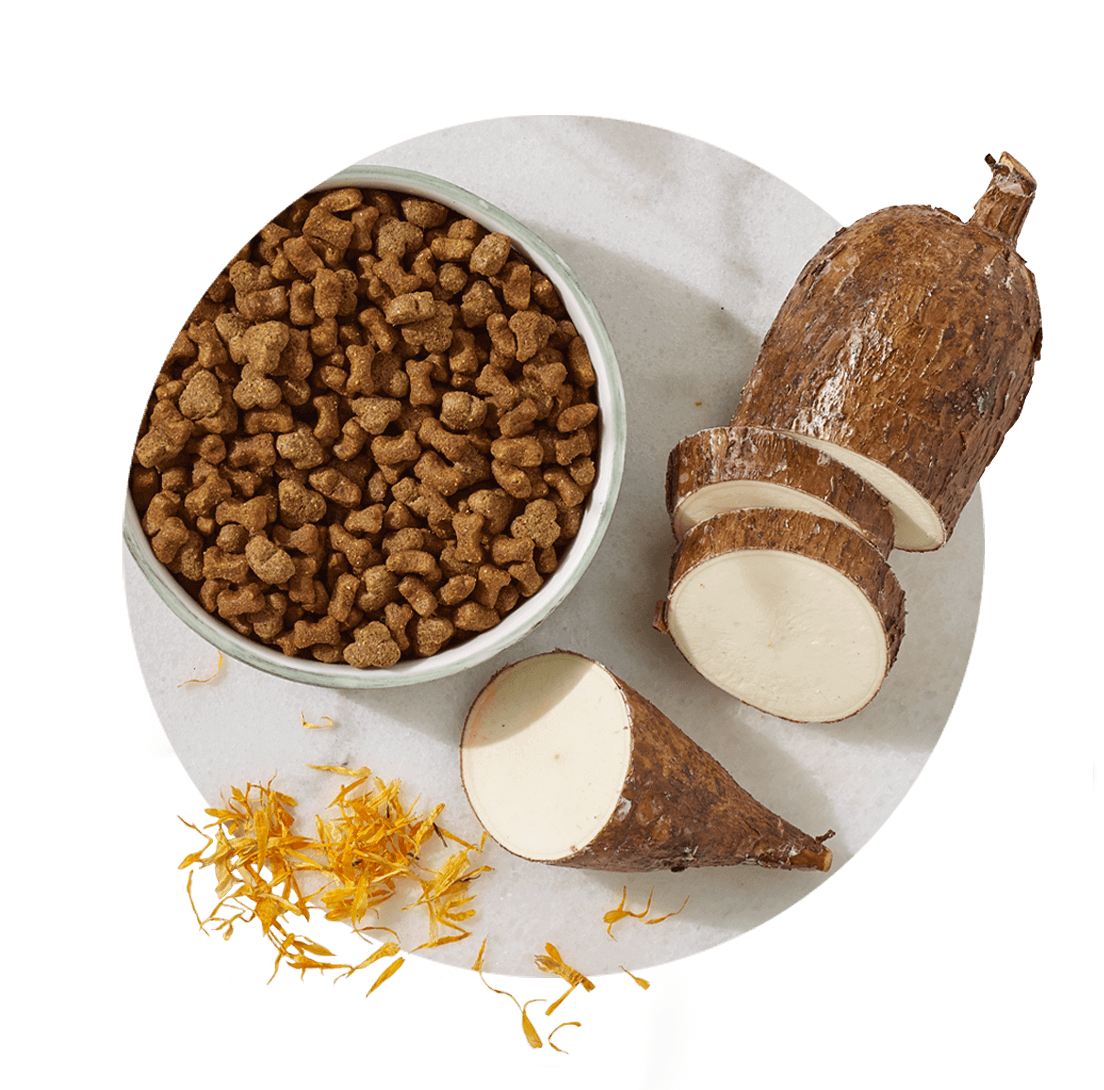 Tailor-made kibble
We're like a personal chef for your dog. That's right, your dog gets their own unique kibble recipe - tell us all about them to find out what ingredients we recommend.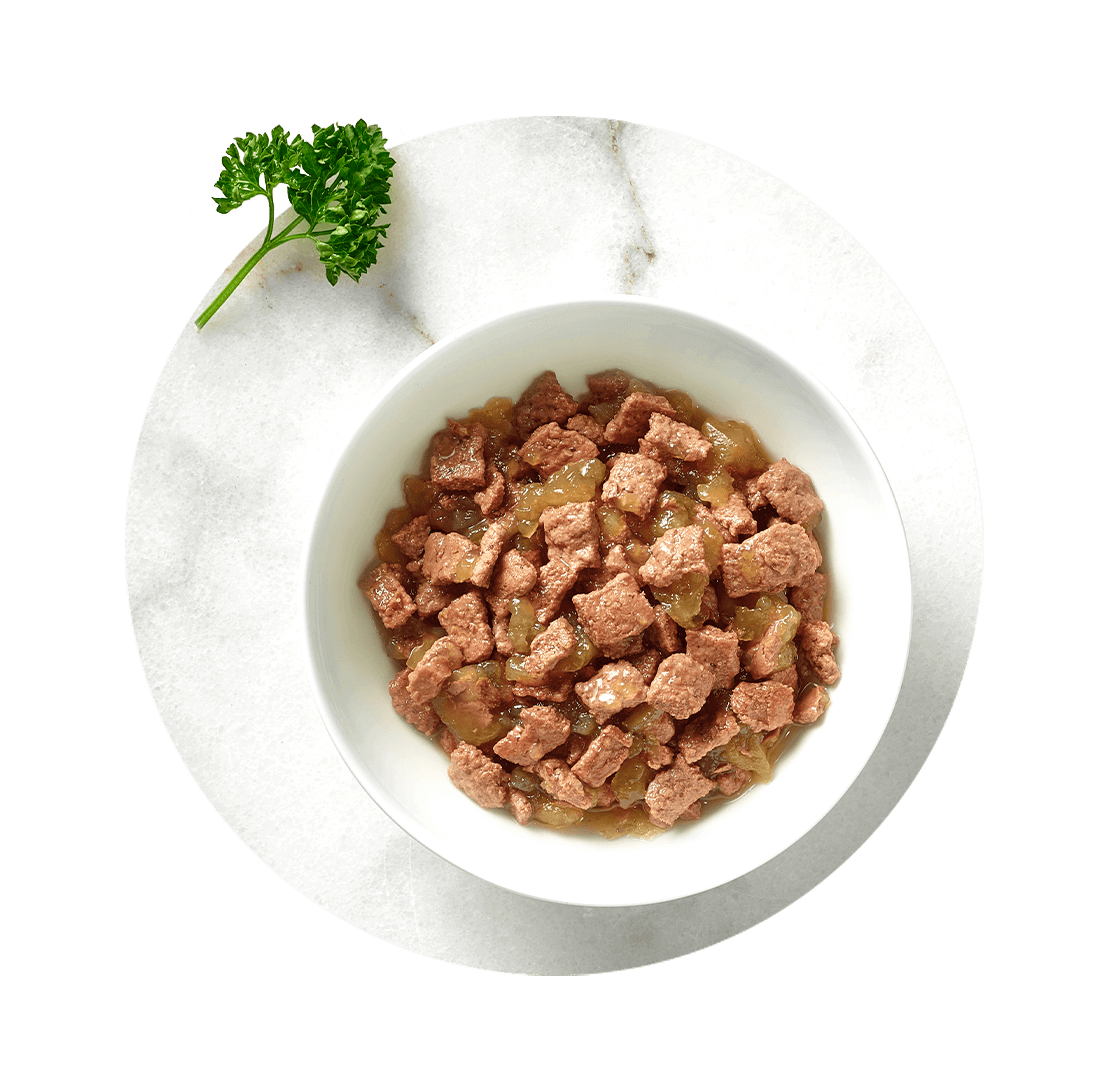 Wet food
Watch out for the dog-bowl-dash because our wet food really gets those wet noses twitching. It's perfect as a topper for kibble, adding mouth-watering new smells and textures to their meal.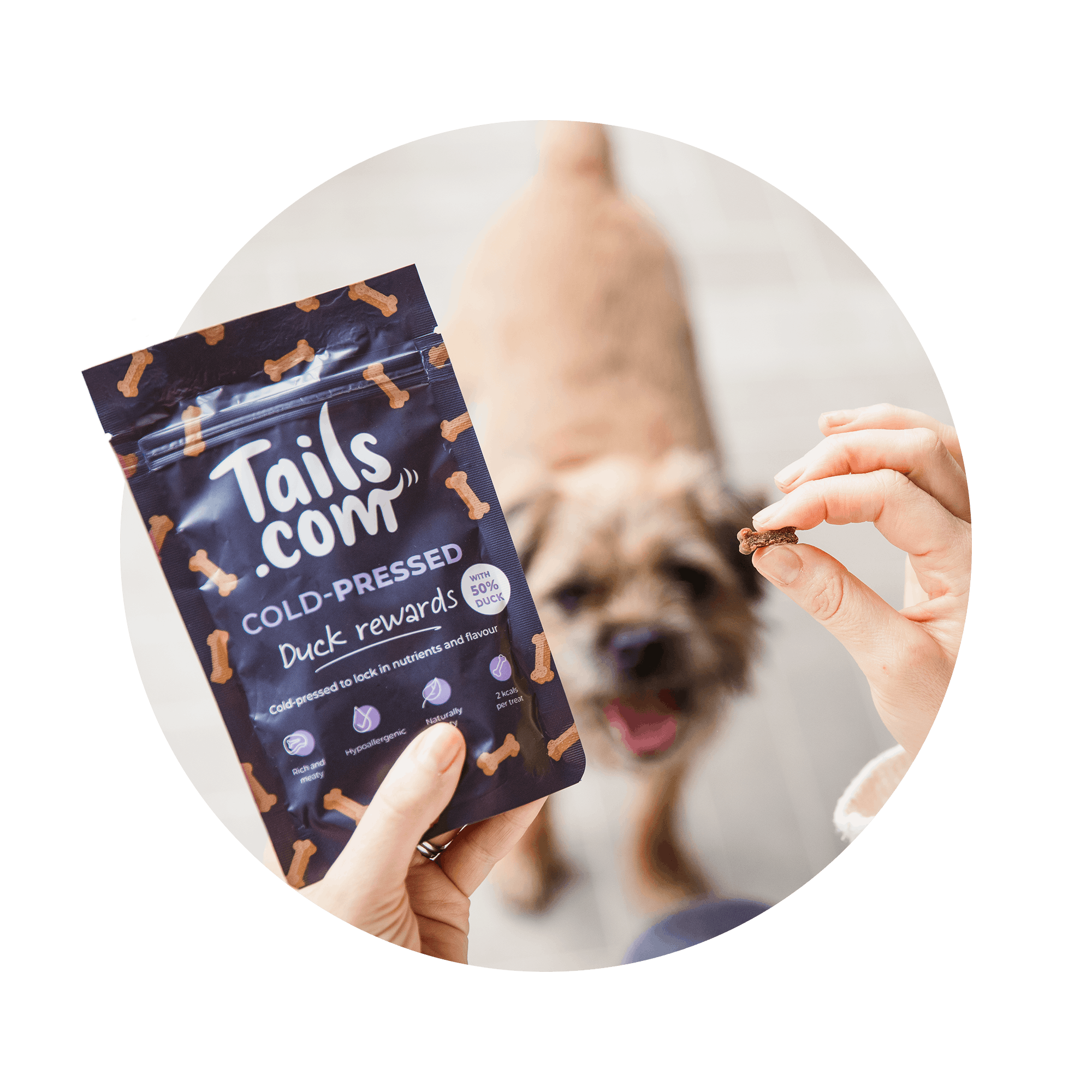 Treats and chews
'Healthy' and 'treats' don't go together very often, but that's exactly what you get here. Use them as a guilt-free way to reward your dog, or as a handy training tool.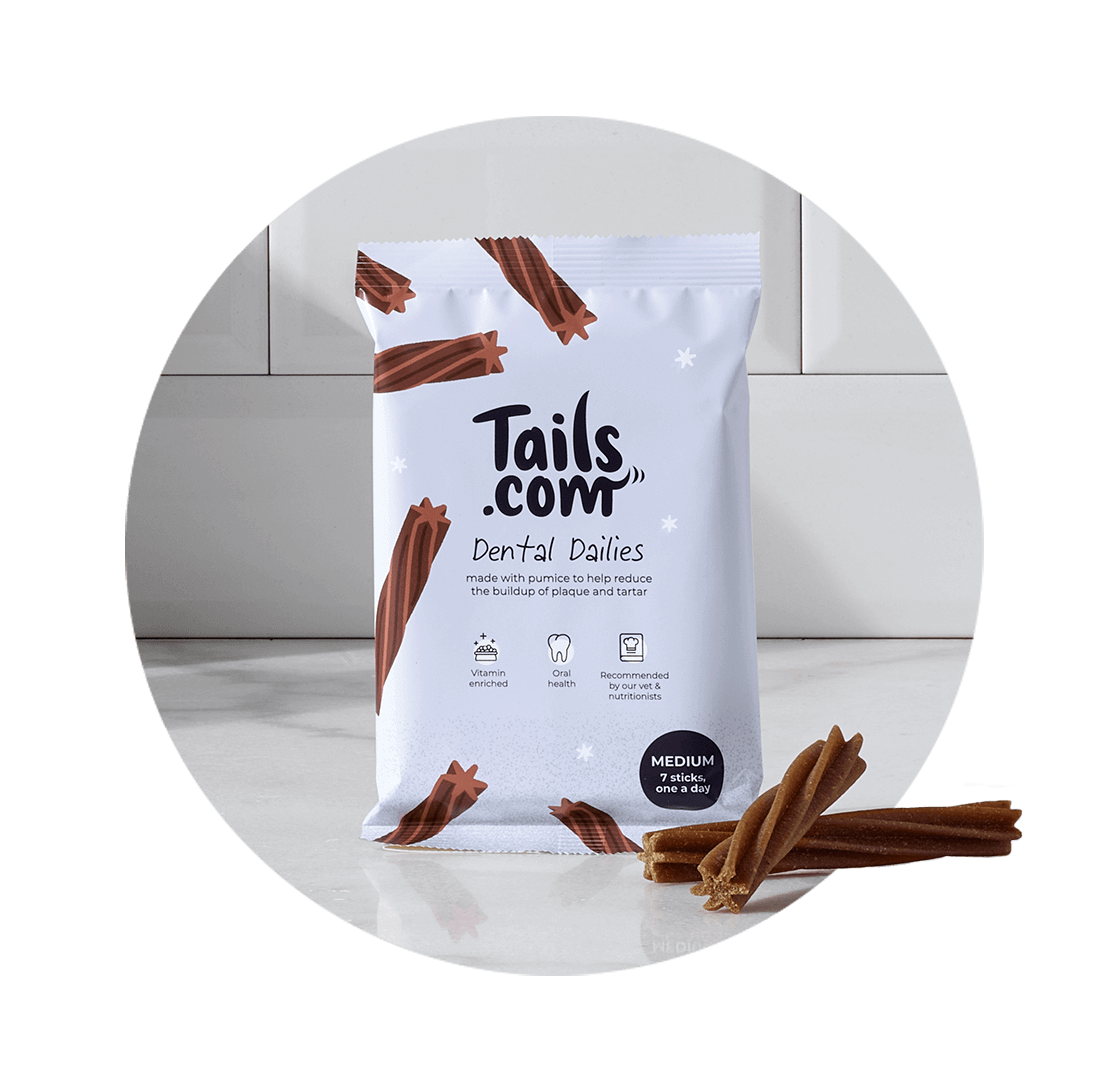 Dental chews
These playful chews keep your dog entertained while supporting healthy teeth and gums. A great way to keep on top of dog breath too, so you can always enjoy cuddle time.