Tails.com update: Coronavirus (COVID-19)
We're here for you and your dog and are still proudly delivering our delicious, nutritious food nationwide. We've made changes to protect the safety of our team, ensuring everyone who possibly can is working from home and also adhering to the vital restrictions from the Government for our essential workers.
If you have any questions about your dog's food, nutrition or your order, we're here for you: you can log in to change or check your dog's delivery, or ask us a question - our help centre is the best place to start.
*deliveries to certain postcodes (including "remote" postcodes, Northern Ireland, the Isle of Man and outside the UK) may be subject to a delivery charge
Happy dog. Happy you.
✔ A unique kibble recipe made just for your dog
✔ The perfect balance of meat, vegetables and minerals with zero nasties
✔ Add mouth-watering, slow-cooked wet food
✔ Plus delicious treats and dental chews
✔ Easy for you, brilliant for them
Totally tailored. Right down to the last vitamin.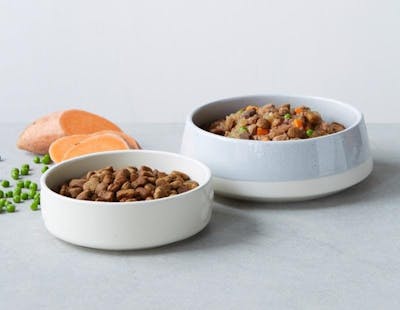 3 steps to happiness
1. Tell us about your dog
2. We make a unique recipe
3. Get monthly deliveries and empty bowls, every time
Our introductory offer for you
As a new customer, enjoy 50% off our entire range*- this includes our tailored dry food, wet food and treats. Sign up now and your discount will be automatically applied at checkout.
(* except Yakers chews)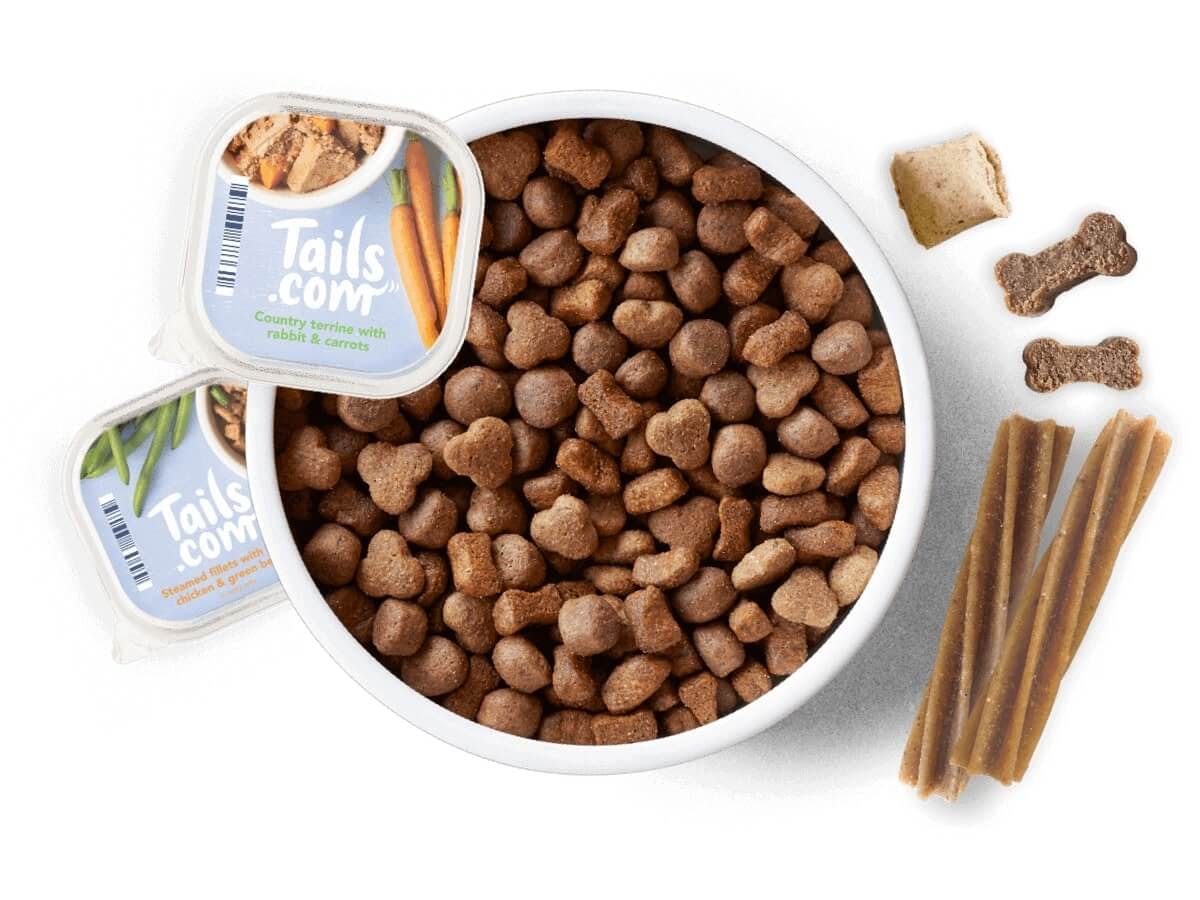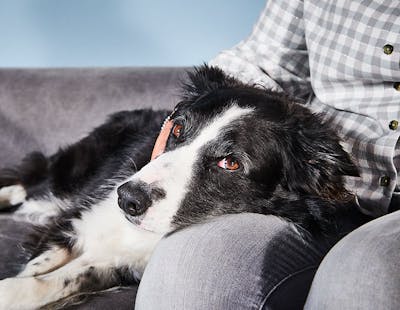 Never worry about dog food again
With tails.com deliveries, you get complete peace of mind. You know your dog's getting the best possible nutrition – and you're in charge of how and where we deliver. You can change the date, address, opt for contact-free delivery or choose a designated safe-space. Never run out of dog food again!
Your dog, your price
Big, little, toy - we feed them all! This is the average monthly price you can expect to pay for their kibble.
Your dog, your price
Big, little, toy - we feed them all! This is the average monthly price you can expect to pay for their kibble.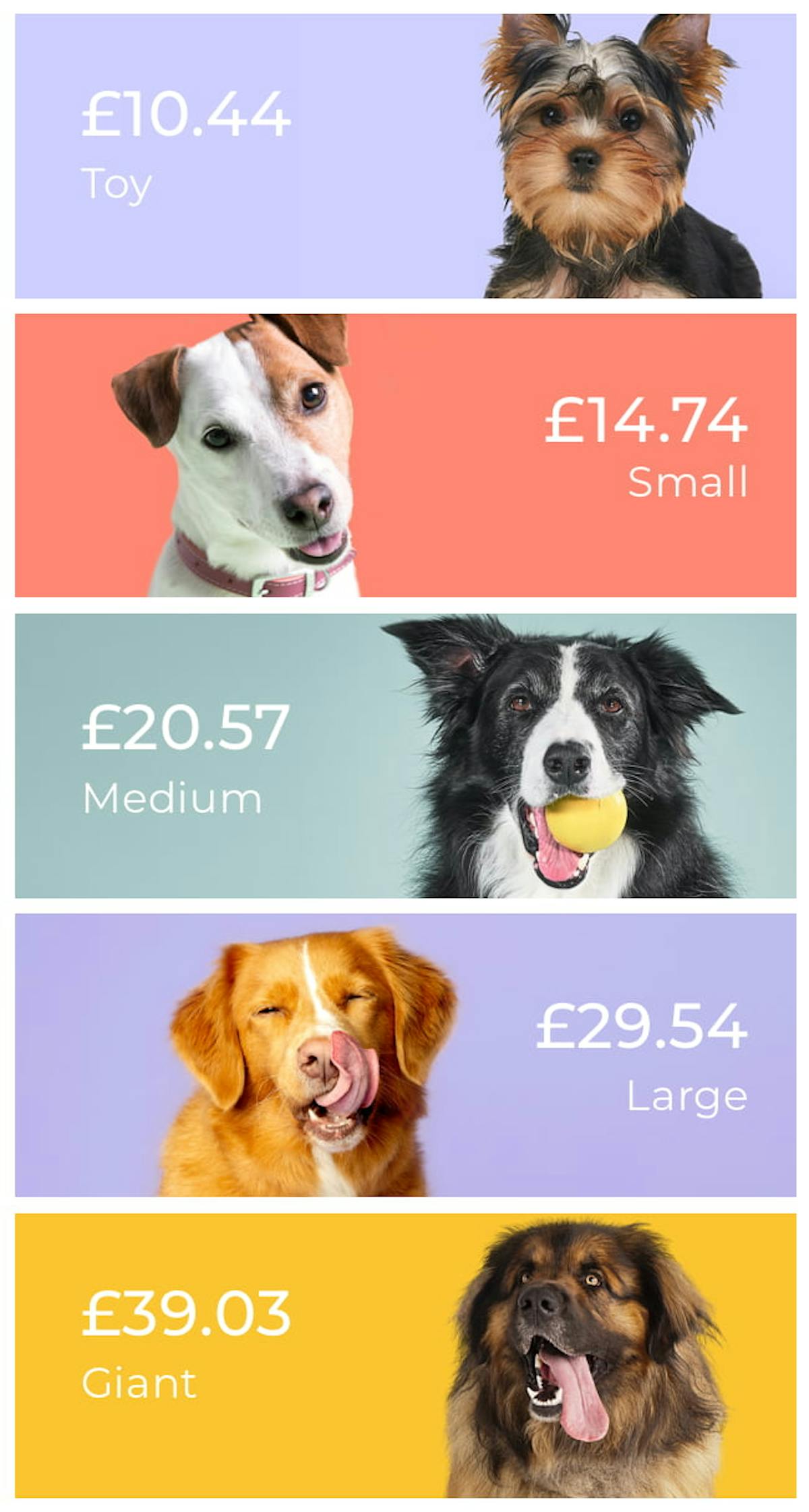 8 million meals delivered every month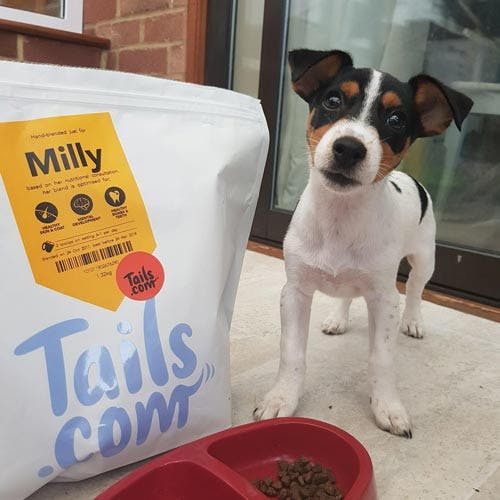 Thank you for the puppy blend! MILLY loves it!
Sonia & Milly the JRT puppy from Maidstone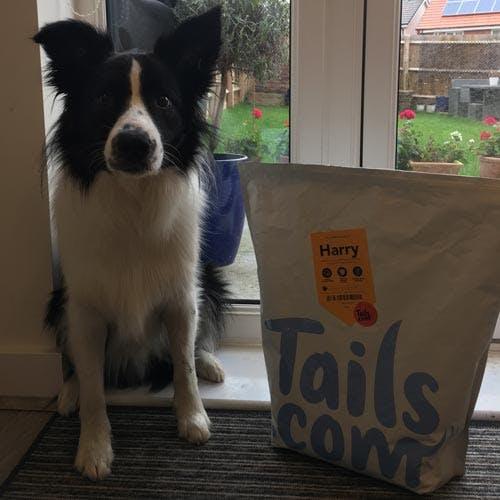 The delivery is great and means you never run out, and their customer service is very quick and friendly.
Ben & Harry the Border Collie from Royston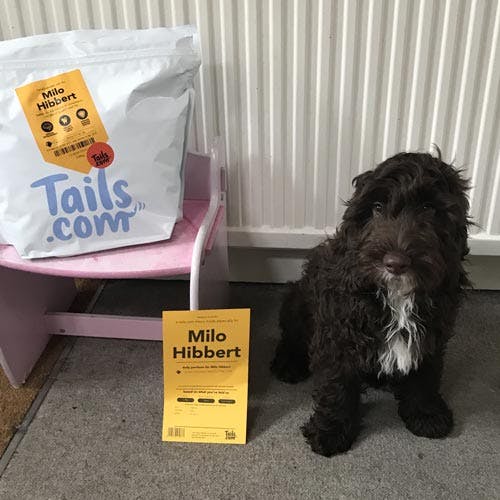 Milo loves his food from tails.com his now 5 months has been having his tailor made food from 10 wks old yum yum
Jennifer & Milo the Cockapoo from London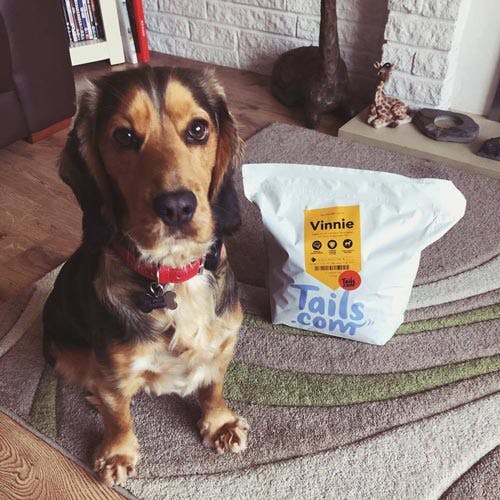 Thank you for our food we love it!! Been really hard to find a food that Vinnie likes but he seems to love his tailor made food! Thank you!!!
Ashleigh & Vinnie the Cocker Spaniel from Grimsby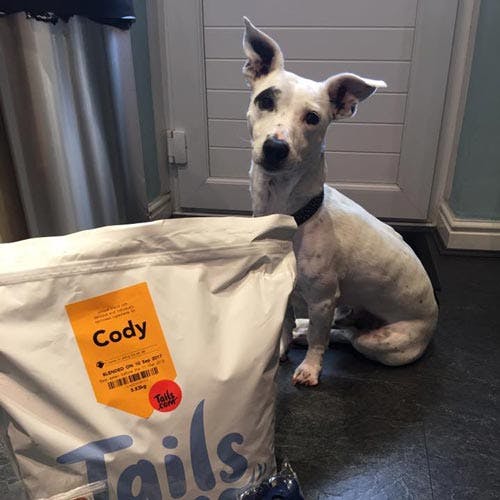 The service is incredible, from tailor making the food to being to control the deliveries.
Kim & Cody the JRT from Cheshire
Featured in