Tails.com update: Coronavirus (COVID-19)
We're here for you and your dog and are still proudly delivering our delicious, nutritious food nationwide. We've made changes to protect the safety of our team, ensuring everyone who possibly can is working from home and also adhering to the vital restrictions from the Government for our essential workers.
If you have any questions about your dog's food, nutrition or your order, we're here for you: you can log in to change or check your dog's delivery, or ask us a question - our help centre is the best place to start.
*deliveries to certain postcodes (including "remote" postcodes, Northern Ireland, the Isle of Man and outside the UK) may be subject to a delivery charge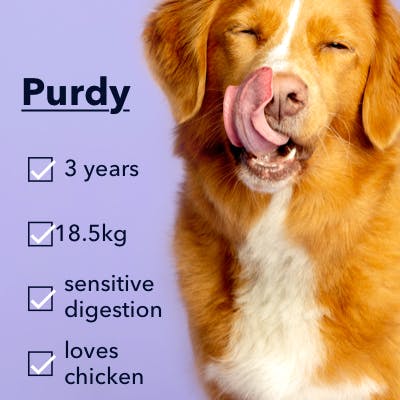 Tell us about your dog
We'll create their unique recipe.
Get started with 75% off
Get tailored nutrition delivered for FREE
Get monthly deliveries
For empty bowls and glossy coats. Cancel any time.
We create a unique recipe for your dog, based on age, breed, activity level, health conditions and more. Our recipes are developed by vets and nutritionists and made possible by some really smart tech.
Over 150,000 dogs and their owners already love our food – and we're so confident your dog will love it too, you can get started with 75% off your first box.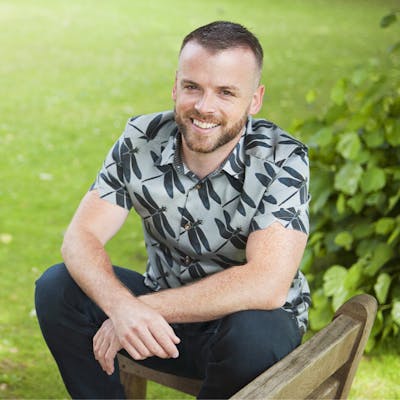 Sean McCormack, Head Vet at tails.com says
"The secret to a happy, healthy dog is to give them food that's 100% tailored for their needs throughout their life. As dogs grow up, we make sure their recipe matches their needs through adulthood and beyond – from supporting joints to maintaining a healthy weight."
Better ingredients mean tastier food
Our vets and nutritionists choose each ingredient for the specific nutrients it provides - to give your dog the nutrition they need. All our ingredients are sourced in the UK and the EU.